Eftersom man deltog i Kickstarter för Bloodstained: Ritual of The Night och man spenderade 60$ eller mer så fick man en demo efter E3, demot är dock bara tillgängligt på Steam. Så inget demo till någon av konsolerna, hade velat ha en demo till PS4. Hur som helst jag deltog med just 60$ för att få en exklusive fysisk backer utgåva av spelet, med tanke på hur mycket jag gillar mina IGAvania-spel så var det värt det.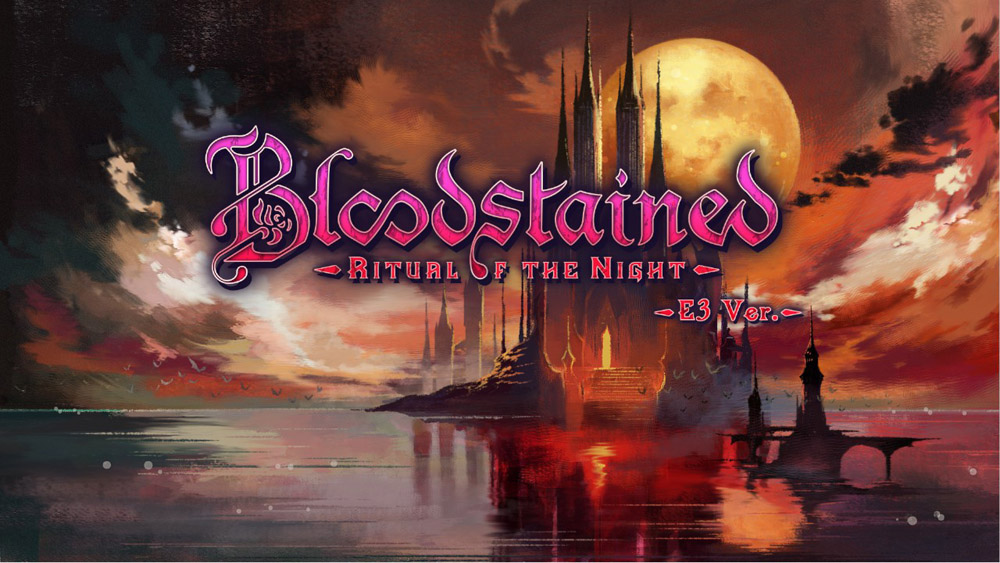 Nu när jag har testat demot så är jag ännu mer såld än tidigare, visst lite wonky grafiskt kanske men jag gillar det. Spelet kändes och kontrollerade som ett av IGAs klassiska Castlevania spel, det kändes rätt få fort man började röra sig.

Väldigt glad över att vi får spela som en tjej, då dom oftast känns både vigare och snabbare. En egenskap jag verkligen uppskattar i denna typ av spel. Miriam är cool och söt, ser fram emot att få spela mer med henne och vända upp och ner på alla som vill henne ont eller står i hennes väg.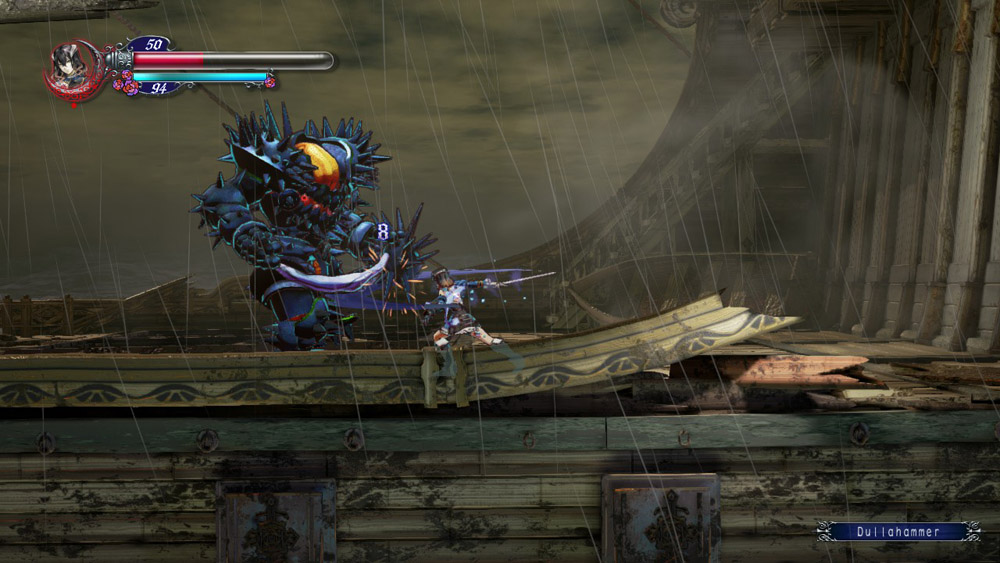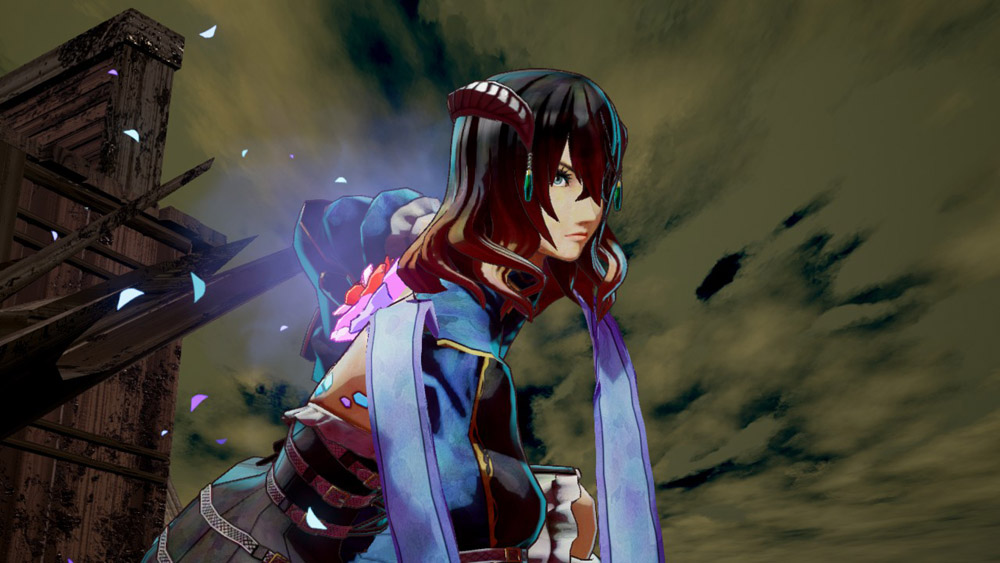 Musiken i demot var riktigt trevligt, kändes också det klassiskt Castlevania som jag vill ha det. Ser så sjukt mycket fram emot att detta ska bli färdigt alltså, kan mycket väl vara ett av de spelen jag ser fram emot mest. Musiken kommer garanterat att rocka vidare i hela spelet så Michiru Yamane är med och gör musiken och hon har då gjort musiken till en hel del Castlevania spel.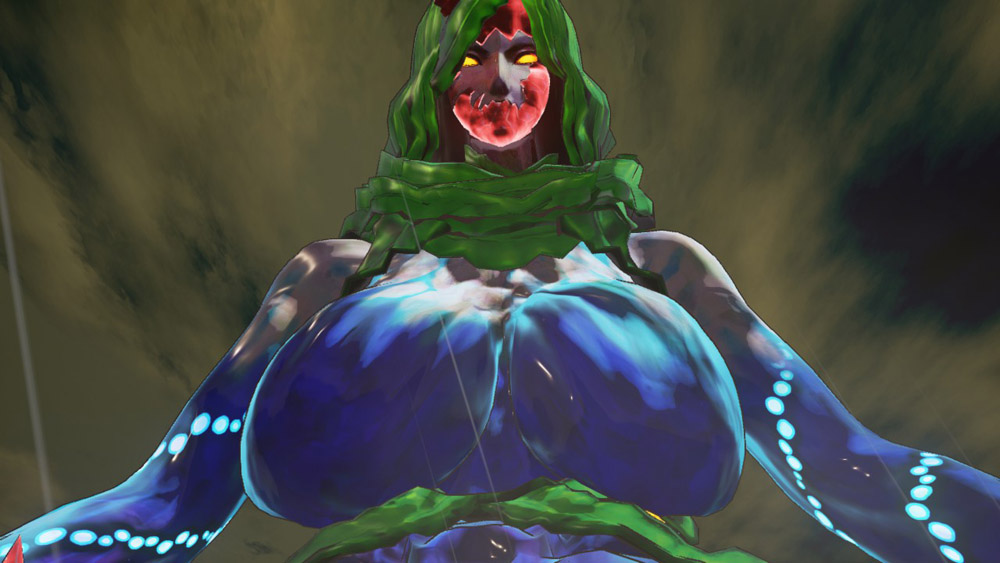 The big bad som man möter i slutet av demo, är ju verkligen stor. På mer än ett sätt. Haha. Kontrollen känns skön och bekväm, som nämndes tidigare så satt kontrollen som gjuten tyckte jag. Det var inget som kändes konstigt för min del, utan det satt som det skulle. Vet att jag själv klagat på att Miriam varit lite slö, men efter att spelat demot tycker jag inte det. Det känns slöare på filmer eller när man ser spelet, än när man själv spelar. Fanns ju inte så mycket monster att möta och inte så mycket vapen heller, men det var nog i demot för att verkligen ge mig mer sug efter spelet.
Nu ska man bara fortsätta den där eviga väntan, som känns lite längre nu när man spelat demot och vet på ett ungefär vad man får. Ser som sagt så sjukt mycket fram emot detta! Åhh! Tack så mycket Koji Igarashi! Dina spel har aldrig svikit mig.
I've finally found an apartment I am going to move to! It about double the size of my current one and I'll finally have a kitchen I can sit in. And most important of all, I will have a bedroom. No more having to share bedroom/kitchen/living room in the same room, finally some much needed space!
That also means I can start decorate the new apartment, those three years I've lived in my current one has felt like no one has really lived here.
I have had nothing on my walls, nothing in my windows, it has been very barren. Mostly because I took this apartment to settle down and move right away, things didn't go like planed and I was stuck for three years. But now I can live! And it is going to show, I'm looking around for furniture and videogames posters to frame and hang on my walls. It is going to be so much better.
I'll have access to the new apartment in February, so I'm really looking forward to that. Now I need to save all money I can, it's not cheap moving. With all the costs that usually arise with moving, like transferring my internet provider to the new address and stuff like that. I've already packed down a bunch on games and stuff, no need for it to be up right now. Since I know I won't have time to play them and I like to be well prepared. Even it it is three months in advance, I don't want to deal with eventual stressfulness that can appear at that time. So I want things to be ready, I'm going to pack more in the coming weeks. And throw away old junk I don't want to have anymore.
So I'm looking forward to this, for many reasons. One and the most important for me is space right now, I feel claustrophobic in my current apartment. And another reason is now it will be easier to have friends over. This is going to be great, at least I hope it will be.
I'm a fan of Scott Pilgrim, I like the comic, I like the game and lo and behold, the movie! The only bad thing in the movie IMO, is Michael Cera, I do not enjoy him as Scott at all. But then again, I am not a fan of Michael Cera and I've never liked him. While his roll as Scott is probably the only roll I like him in, I would have preferred if someone else had played the roll of Scott.
Well enough of that. This post is about the game, the downloadable game you can get from Playstation Network or Xbox Live. You know, the Scott Pilgrim game. Yeah, that game. You know what game I'm talking about. Well now two years after its initial release it will finally be updated with an online patch, so you can play with your friends online. Yeah, cool.
A feature I would have loved to seen in the game from the start, but I'm glad that it's coming. I really like this game, I think its one of the better beat 'em up games since the original SNES version of Turtles i Time. And the music, mm! So good! Yeah, I am definitely looking forward to this patch. It's unclear if it will be a paid DLC with and extra character as of now. Since the update will release at the same time as an extra character, Wallace. You know the awesome gay roommate of Scott. Seems like this will go for about 5dollars, which I'll gladly pay for online. If we now have to pay to get the online mode. And I hope some of my friends will too, I want to play this game more with you.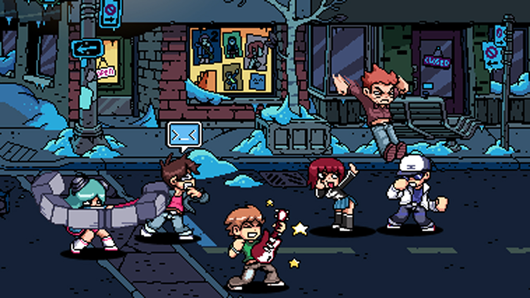 Got the Metal Gear Solid HD Collection with the Friday mail. It's nice to replay MGS3 again with some better textues. The game it self is just as good today as the day it first came out imo. MGS3 is my favorite of the MGS games, so I am enjoying it. Looking.forward to Peace Walker which I've never played before.
I am still playing some Uncharted 3, well the multiplayer at least. It is a blast and offers more veriety than the multiplayer in Uncharted 2. I am hoping more of my friends will get it so we can play together. Hopefully before I put the multiplayer part on the shelf. Gotta finish it on crushing one.day too, but there are so much to play now, so it wil just have to wait.
And hopefully I'll get Saints Row The Third in the upcoming week too. So I've got a lot to play but to litte time, but at least I feel that awesome feeling you get when you do something that you love.
Posted from WordPress for Android
Today my copy of Disgaea 4: A Promise Unforgotten finally arrived, dood! This is one of my most anticipated titles of the year, so I'm really looking forward to get my paws on this game.
A good/bad thing is that I am sick/not feeling, so I can spend my time on the game right now. If my fever let's me that is, but either way the game is in my hands and I can start playing when I want.
I'm so looking forward to this! See you dood's later!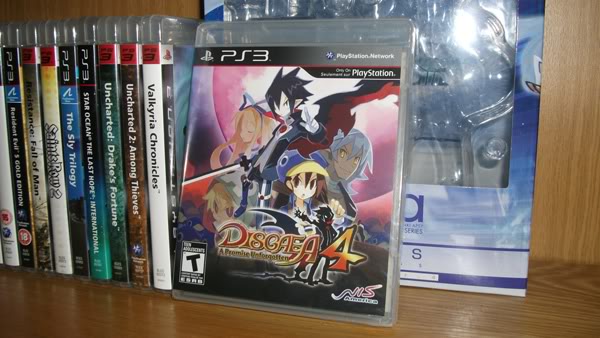 I've spent the whole weekend with my friend Elden. It was a blast, I must say it was the most fun I've had in a while. We watched a bunch of movies and we've also had a retro trip. We played Duck Tales for the NES, man that was fun.
We played both games. And the first one is so much better, a bit more challenging compared to the second one. And it has much better music that the second game. I sure hope we can take on some other good games next time. We saw five movies over this weekend and here are my thoughts on the movies we watched, I'm not going to write much about them more on some than others.
Blade Runner
* I have never this movie before. My very first time and It was pretty good. I didn't know what it was about or what to expect. But is was a good movie, I did however think it felt a bit long at times. But that's about the only complaint I have. I do understand why it has become a classic and is liked by so many.
Couples Retreat
* A comedy with Vince Vaughn, not all that funny but it had its moments. Worth watching one time at least if you are bored. Kristin Bell was in it so it was something nice to look at at least.
Sky Captain and the World of Tomorrow
* Great movie! With a nice comic book feel to it. I like the alternative 1950's in the movie.
Planet Hulk
* People call Hulk monster, send Hulk into space. Hulk mad, smash ship. Crash on planet, becomes savior and king of people. Love the animation and I enjoyed it very much.
Justice League Crisis on Two Earths
* A new movie about Justice League, this time its about alternative dimensions and they meet an evil "Justive League". A bit slowpaced at time, but a great great cartoon. James Woods as Owlman is so wonderful.
Daybreakers
* Most of the worlds population has turned into vampires and humans are nearly extinct. And blood is getting harder to find to the vampires are harvesting humans. It was an okay movie, Willem Dafoe was awesome!
I've been trying my best to not take in as much sugar as I did before. While I still eat snacks from time to time, its not as bad as it used to be. Which I'm very happy about.
I haven't had any coca cola for 56 days either, that's where most of my sugar intake came from. And as I said, I've been eating less snacks and candy. which is also a very good improvement on my part, and as soon as the weather gets better its time to go out and run a bit. Build up my stamina and start training more. I really, really want to get back into shape. Enough is enough! While I do drink some Fanta and Sprite from time to time, its much more controlled than before. Be gone, ye foul sugar!
It also seems like my friend Kntheking has gotten his Livejournal account hacked too. So if you have my old LJ account there, perhaps you should change your passwords. I don't know it it has anything to do with it, but better safe than sorry. I'm not to concernd with my old account if I get it back or not, but it would be a shame for the friends I have who use it, to have theirs deleted. Well anyway I gave him a bit of my space so he could continue to make posts. You can find his new site here!
My friend Elden is also coming over this weekend I hope. We are going to watch a bunch of movies. Its gonna be a real blast. I'm really looking forward to it. We are gonna watch a classic that none of us have seen. Blade Runner. Yeah, we haven't seen it so its about time! There will be more movies than that to watch, we just haven't decided yet. But either way, good company over the weekend is great!