Hehe… Better late than never right? I'm about a month too late with this post, but I've been so very busy in real life. I haven't been able to do all the things I've wanted and then my site and updates have taking a beating from that too. Well at least now I can post some of the pictures I took from this years Sci-Fi Convention in Malmö, it was fun as always. But damn… There was about double or triple the amount of people this year compared to last year, but great and a shame. Since you couldn't go around checking out all the stuff you wanted, but at least it seems like these conventions are successful.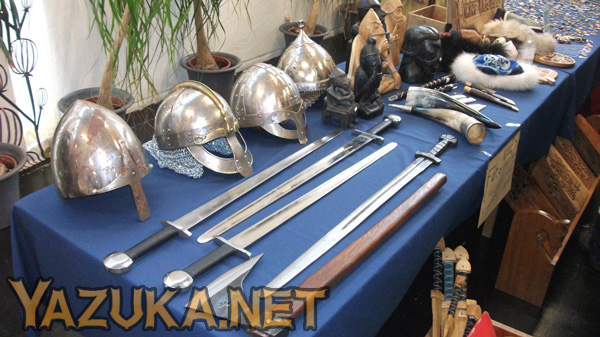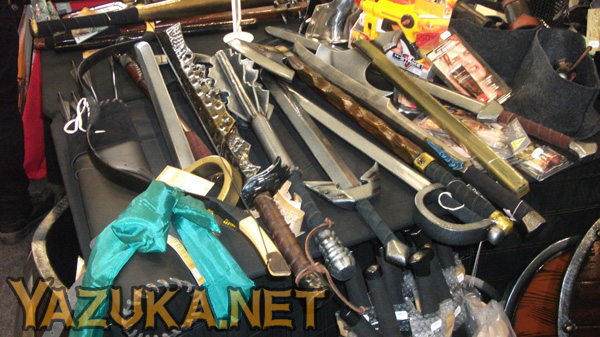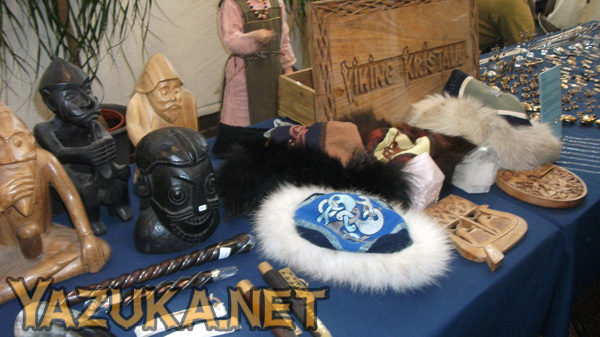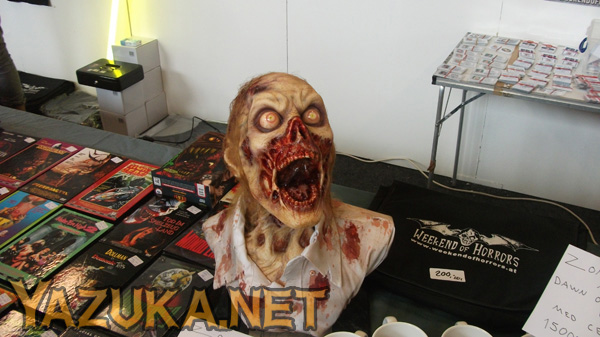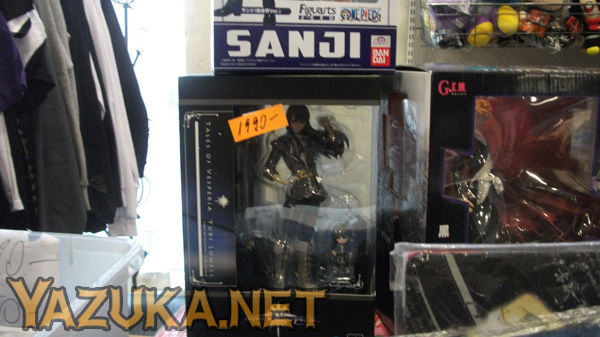 Some pretty nice stuff. I really wanted that Yuri Lowell figure, but it was expensive as hell! About $300USD, too much for a figure. At least for me. The umbrellas shaped as katanas where cool, they were also a bit on the expensive side. Well for me at least, just a few bucks cheaper and I might have just bought one. Or perhaps a boob mousepad? XD
I was surprised too see one at the convention, maybe I shouldn't have been, But I was not expecting that.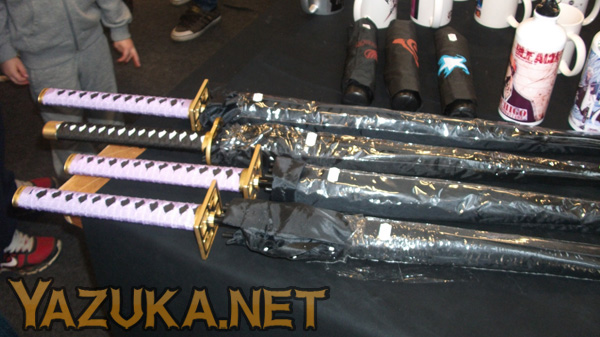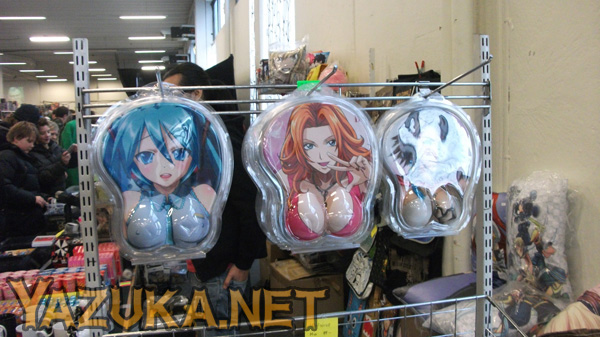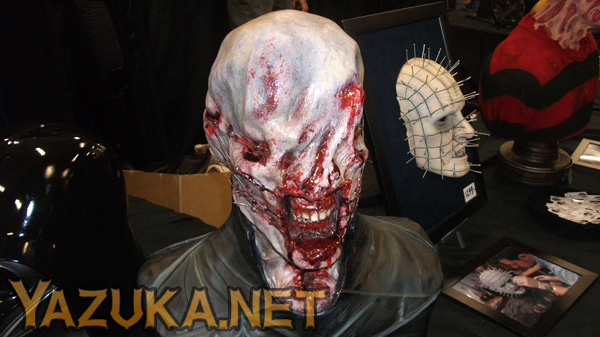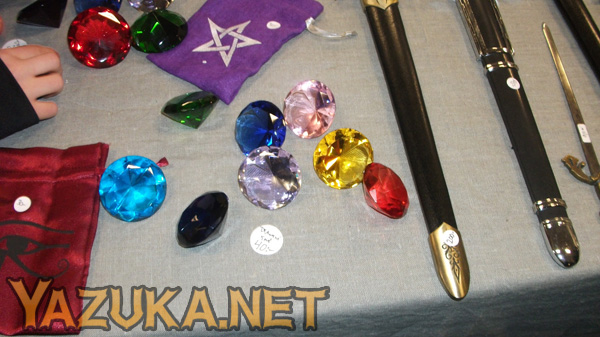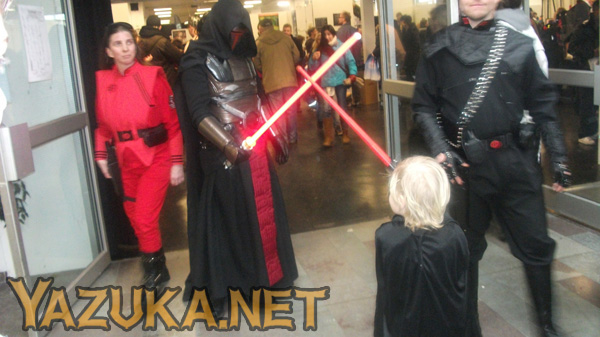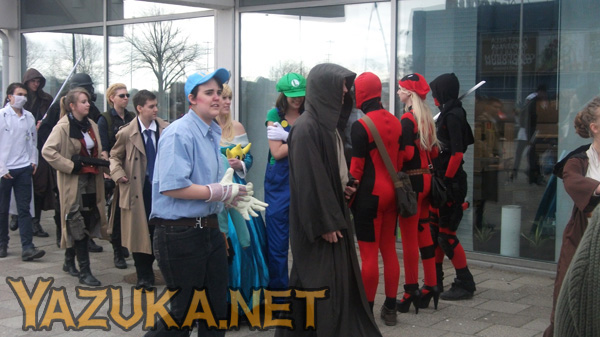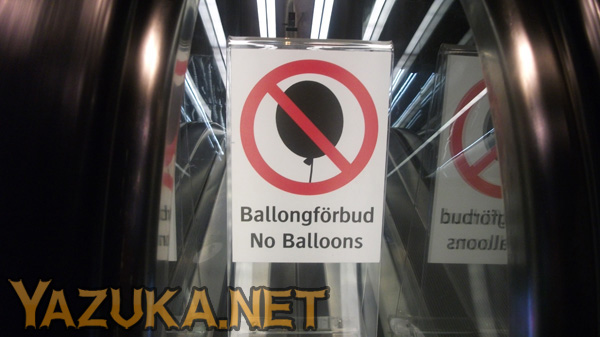 And I found all the chaos emeralds. And some extras, just in case they break. >_>
They are so lovely, but I don't know why I should buy one. There really is no need for it, even if they are nice. And on the way home I saw this sign by the train station. I couldn't help but laugh at it. It just looks so stupid and sounds weird. I got some explanation on why it was there, but I don't remember that. I just remembered that I had a really good laugh at this. And all in all it was a really good day, but I'll see if I'll go next year. If there isn't any one really special coming, I might consider not going. Why? This year was way to crowded for my taste, I got my panic attacks more than once while at the convention. So we'll see, it's about a year to the next one. I might change my mind until then and of course it depends on the guests.
Here are some of the cosplayers from the convention. It's not everyone that was there, but a selected few. The girl/woman who cosplayed as Wesker last year, was here this year too. But I didn't get a chance to take a photo of her this time.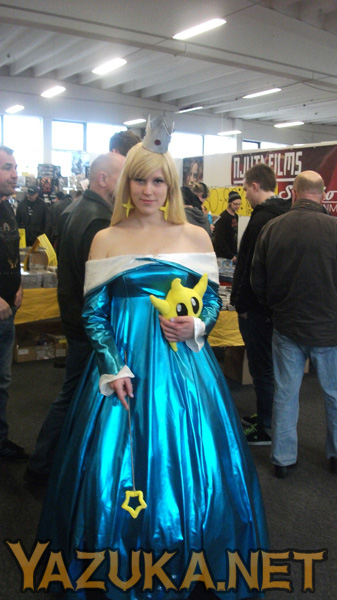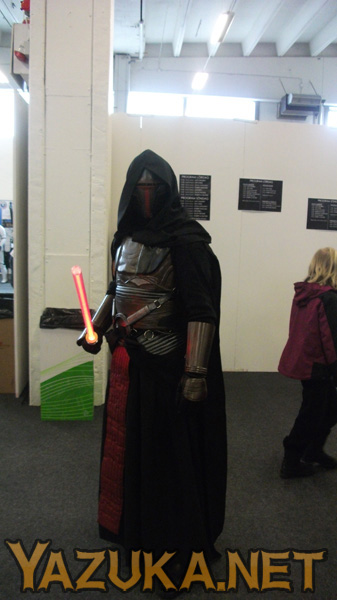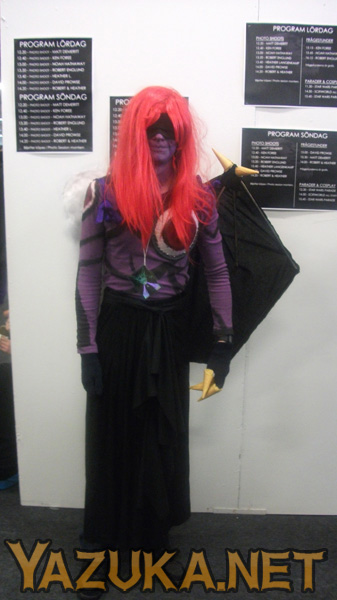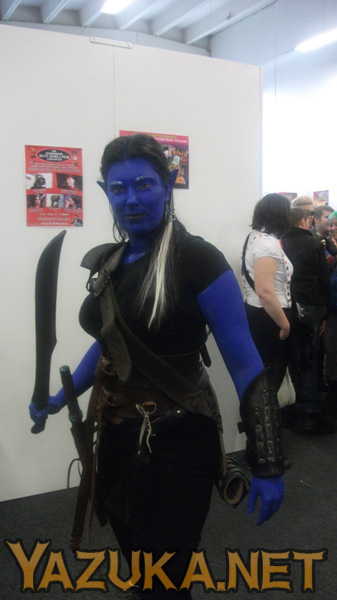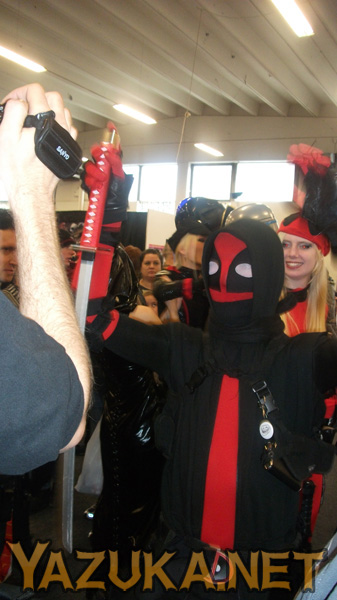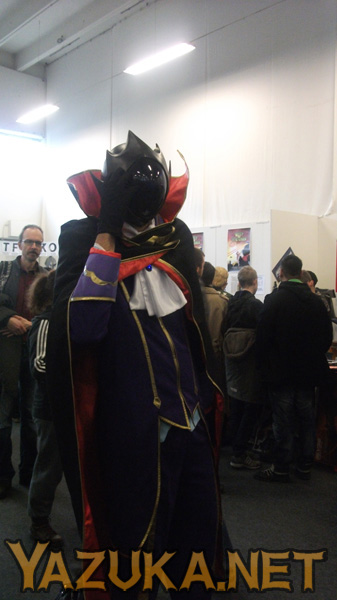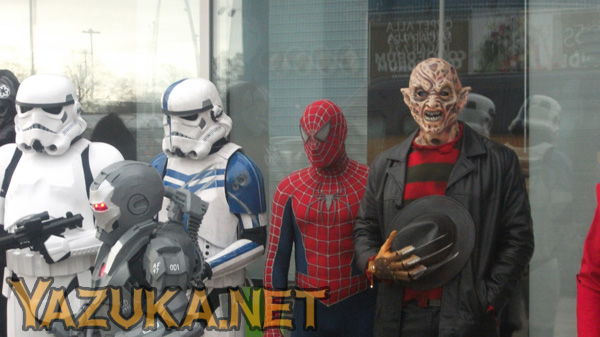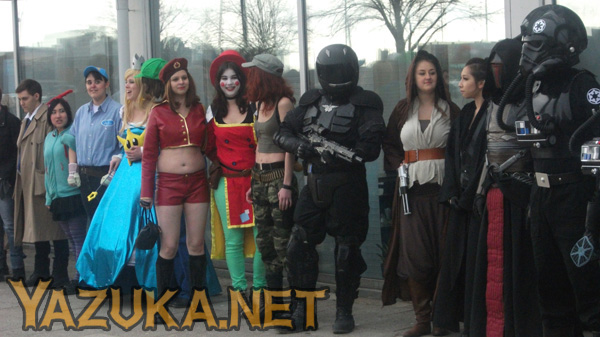 I've spent the whole weekend with my friend Elden. It was a blast, I must say it was the most fun I've had in a while. We watched a bunch of movies and we've also had a retro trip. We played Duck Tales for the NES, man that was fun.
We played both games. And the first one is so much better, a bit more challenging compared to the second one. And it has much better music that the second game. I sure hope we can take on some other good games next time. We saw five movies over this weekend and here are my thoughts on the movies we watched, I'm not going to write much about them more on some than others.
Blade Runner
* I have never this movie before. My very first time and It was pretty good. I didn't know what it was about or what to expect. But is was a good movie, I did however think it felt a bit long at times. But that's about the only complaint I have. I do understand why it has become a classic and is liked by so many.
Couples Retreat
* A comedy with Vince Vaughn, not all that funny but it had its moments. Worth watching one time at least if you are bored. Kristin Bell was in it so it was something nice to look at at least.
Sky Captain and the World of Tomorrow
* Great movie! With a nice comic book feel to it. I like the alternative 1950's in the movie.
Planet Hulk
* People call Hulk monster, send Hulk into space. Hulk mad, smash ship. Crash on planet, becomes savior and king of people. Love the animation and I enjoyed it very much.
Justice League Crisis on Two Earths
* A new movie about Justice League, this time its about alternative dimensions and they meet an evil "Justive League". A bit slowpaced at time, but a great great cartoon. James Woods as Owlman is so wonderful.
Daybreakers
* Most of the worlds population has turned into vampires and humans are nearly extinct. And blood is getting harder to find to the vampires are harvesting humans. It was an okay movie, Willem Dafoe was awesome!