Eftersom man deltog i Kickstarter för Bloodstained: Ritual of The Night och man spenderade 60$ eller mer så fick man en demo efter E3, demot är dock bara tillgängligt på Steam. Så inget demo till någon av konsolerna, hade velat ha en demo till PS4. Hur som helst jag deltog med just 60$ för att få en exklusive fysisk backer utgåva av spelet, med tanke på hur mycket jag gillar mina IGAvania-spel så var det värt det.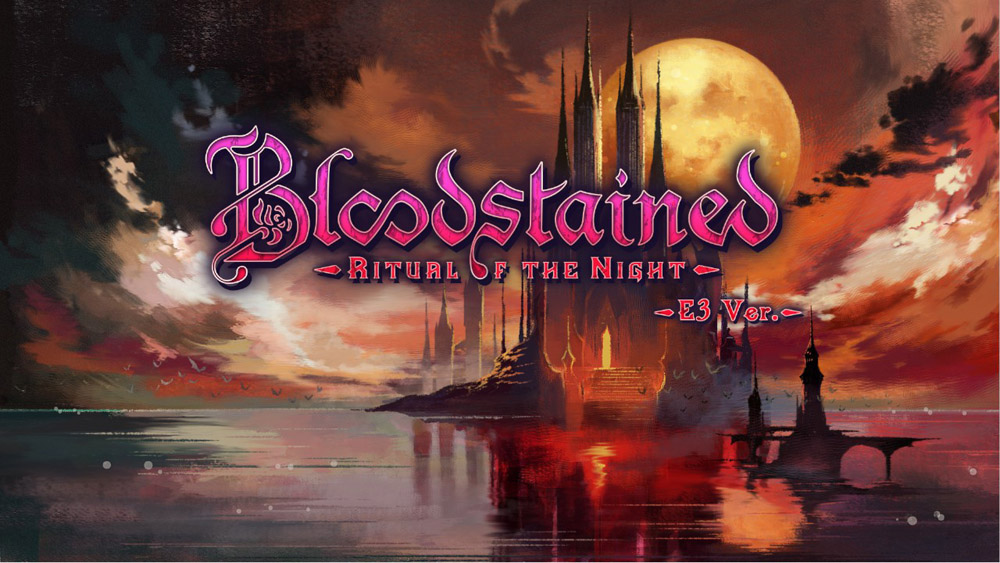 Nu när jag har testat demot så är jag ännu mer såld än tidigare, visst lite wonky grafiskt kanske men jag gillar det. Spelet kändes och kontrollerade som ett av IGAs klassiska Castlevania spel, det kändes rätt få fort man började röra sig.

Väldigt glad över att vi får spela som en tjej, då dom oftast känns både vigare och snabbare. En egenskap jag verkligen uppskattar i denna typ av spel. Miriam är cool och söt, ser fram emot att få spela mer med henne och vända upp och ner på alla som vill henne ont eller står i hennes väg.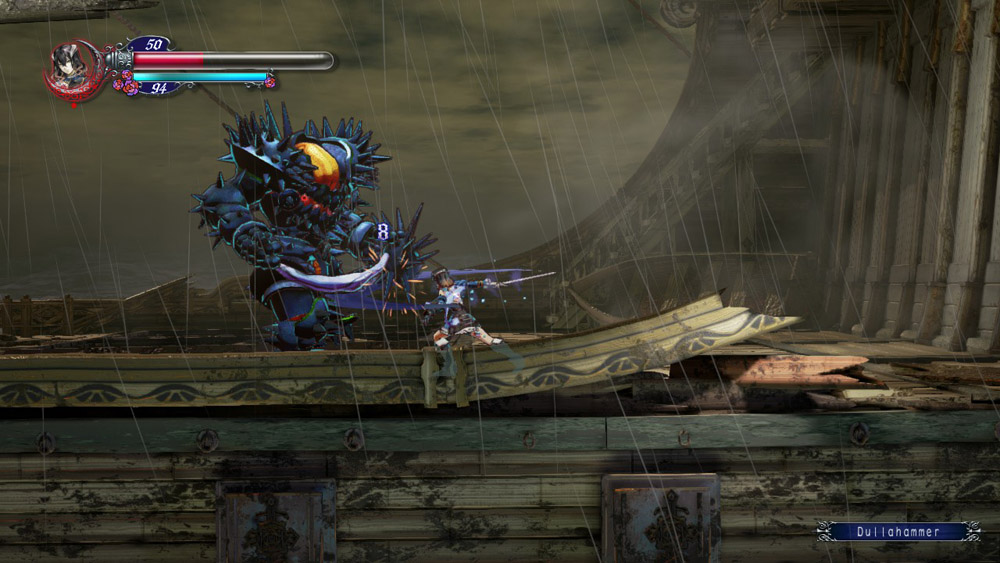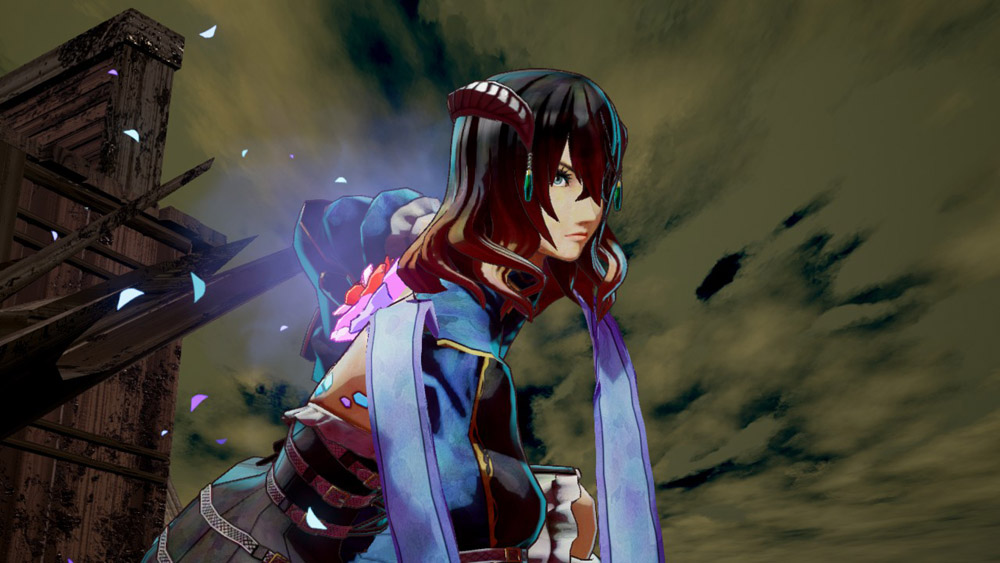 Musiken i demot var riktigt trevligt, kändes också det klassiskt Castlevania som jag vill ha det. Ser så sjukt mycket fram emot att detta ska bli färdigt alltså, kan mycket väl vara ett av de spelen jag ser fram emot mest. Musiken kommer garanterat att rocka vidare i hela spelet så Michiru Yamane är med och gör musiken och hon har då gjort musiken till en hel del Castlevania spel.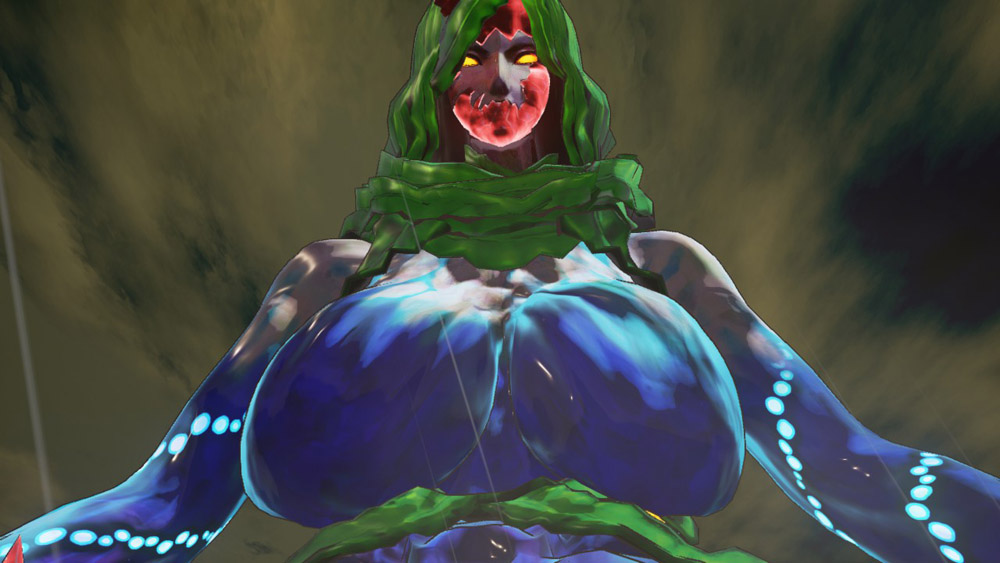 The big bad som man möter i slutet av demo, är ju verkligen stor. På mer än ett sätt. Haha. Kontrollen känns skön och bekväm, som nämndes tidigare så satt kontrollen som gjuten tyckte jag. Det var inget som kändes konstigt för min del, utan det satt som det skulle. Vet att jag själv klagat på att Miriam varit lite slö, men efter att spelat demot tycker jag inte det. Det känns slöare på filmer eller när man ser spelet, än när man själv spelar. Fanns ju inte så mycket monster att möta och inte så mycket vapen heller, men det var nog i demot för att verkligen ge mig mer sug efter spelet.
Nu ska man bara fortsätta den där eviga väntan, som känns lite längre nu när man spelat demot och vet på ett ungefär vad man får. Ser som sagt så sjukt mycket fram emot detta! Åhh! Tack så mycket Koji Igarashi! Dina spel har aldrig svikit mig.
A demo for Brütal Legend was released today on both the American and European PSN store. I'm fairly sure its also released on Xbox 360. Well anyway, thought I would give it a try. I've been wanting this game for sometime now and I must say I was a bit disappointed. The humor and violence in the game was great.
I loved that. But the controls didn't feel as good. And the camera felt awkward at times. There was also a bit of lagging from time to time in demo, which scared me of a bit. Which has made me decide that I will cancel my preorder on the title for now. And preorder some other game instead. I'm at least going to wait and see what others say about the game and see if I'll regret my decision.
Sooner of later I'll be rocking with Jack Black in Brütal Legend, either if it will be a purchase in the future or if I borrow the game.
I also tried the Uncharted 2: Among Thieves multiplayer demo. And the game looks great! To bad they could let you play a little of the main game. But I'm also pretty happy that you can't. Since now I don't know jack about the main story.
Not much to say about the multiplayer demo, was pretty fun. Will probably play the multiplayer in the full version of the game later.
If Uncharted 2 is as good as the first game, I think both this and Batman Arkham Asylum will be my favorite games of the year.
Thanks to Oskar Skog @ Loading.se & Nordisk Film, who gave out codes so that I and a few more people could download the demo of inFamous. So I'm going to try that in a while if my internet connections works. So hopefully I'll enjoy it and look forward to the game even more! I'll post back with some impressions later.
EDIT: The game was pretty good. But it seemed a bit hard. Perhaps because I'm not all that used to games like this. But it was pretty fun. So I'll guess I'll keep my preorder for it. If I don't like the full game I can always trade it. But I really liked to be able to use lightning powers, I've always liked them. Hope Cole (main characters name) gets a lightning upgrade that can fry normal enemies… That would be so hot!