Yeah, I am a bit late with this post. I was going to post it by the middle of the first week in January, that was my original goal at least. But I didn't really know what to write about, well I did but it didn't seem so important to just write a few lines and then be done. I wanted to make a bigger entry and then I had to handle a few things at work, like fixing a few stuff for my "big" travel later this month.
I'm going to Stockholm and while I do live in Sweden I have never been there, much less traveled by airplane. And that's what I'm going to do, going to travel to Stockholm for my work and stay there for one night and then fly home again. I'm terrified of flying, but it takes about 45min – 1hour, it beats taking the train for 8hours plus… So that's is going to be a real adventure for me, so we'll see how that goes.
While I'm in Stockholm I'm going to try and find "Japanska Torget", where I can buy Japanese curry roux. So I can try and make my own Japanese curry, I've wanted to try that so damn long! It always looks so damn tasty!
And I have been drinking/eaten any sodas/candy since the end of 2014, but this weekend I ate some candy. But I didn't really taste all that good, so I more or less think I'm done with that sugar shit. Sure there are some things I'll miss, but why eat or drink something that's not good? I really want to lay of all of those things so I can loose some weight. Sure I have to train too, but I'll start with getting rid of that shit first. So I'm hoping that will go well, because I really, really want to loose weight and I've been eating sweets, candy and drinking soda on almost daily bases. So it needs to stop. =/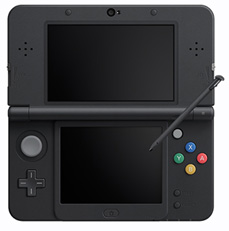 The New Nintendo 3DS is releasing February 13 in Europe and I'm very glad we are getting the black regular one, that is the one I want! So I've gotten a preorder for one, traded away some old stuff I'm probably never going to touch again. I need a handheld console now if there is going to be more traveling with my work, as I suspect. Will be getting Xenoblade Chronicles 3D when it releases in April for it, it is exclusive to NN3DS. Then I want to play a bunch of older Nintendo DS titles, like the Dragon Quest games. I really want to play Super Princess Peach too, it looks like a fun game and for once you have to rescue Mario. Then in March it is time for Final Fantasy Type 0 HD, I am really looking forward to that one as well. I've wanted to play it since the original was released 2011 on the PSP, but now I'll get my chance.
I'd like to get some kind of gaming headset too, so I can use it on the computer too. So I can chat on my PS4, PS3 and PC. That's the most important, but that will have to come in the future. Oh, right I almost forgot. This year I'm going to Sci-Fi Mässan in Malmö again. I didn't go last year since I was a bit tired of it, but I'm definitely going this year. So I'm looking forward to that a bit, hopefully there will be some great stuff and hopefully great cosplay again.
Aaahh!!! My first day on vacation! It feels really nice! He-he, but I've been busy since Friday. Been hanging out with a bunch of my friends and doing various stuff. I've actually already had two trips down to Malmö, boy I better start taking it easy now. I most say I am starting to feel a bit "sick" or rather worn out maybe. I think I've over exerted myself and now I really need some rest. I don't feel all that hot.
It's probably the weather too that is affecting me, I can't stand the heat. It really is too much for me. And I have been feeling a little woozy. Heatstroke maybe? I hope it goes away, but for I'll deal with it. But I don't think I'll be doing anymore travels this week, not to Lund, Malmö or such at least. Not until I know I'm not getting sick.
I at least hope I'll be able to watch Pacific Rim next Friday! Or around that time, since it will have its premier in Sweden then! Looking forward to that! Not really sure what else I should write just now, but keep in touch and I'll write something better later. =)
Hehe… Better late than never right? I'm about a month too late with this post, but I've been so very busy in real life. I haven't been able to do all the things I've wanted and then my site and updates have taking a beating from that too. Well at least now I can post some of the pictures I took from this years Sci-Fi Convention in Malmö, it was fun as always. But damn… There was about double or triple the amount of people this year compared to last year, but great and a shame. Since you couldn't go around checking out all the stuff you wanted, but at least it seems like these conventions are successful.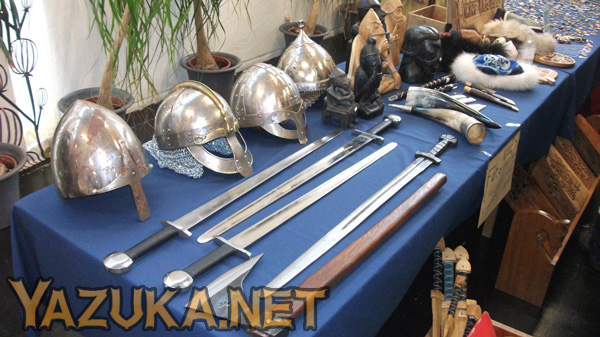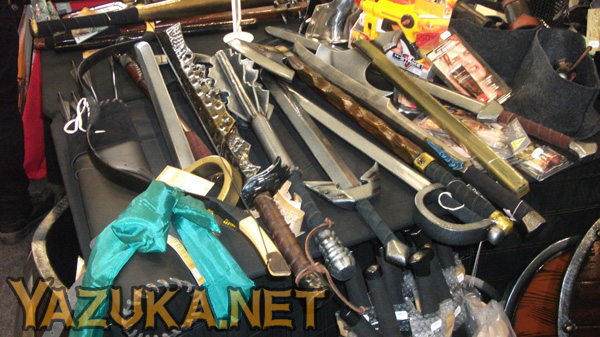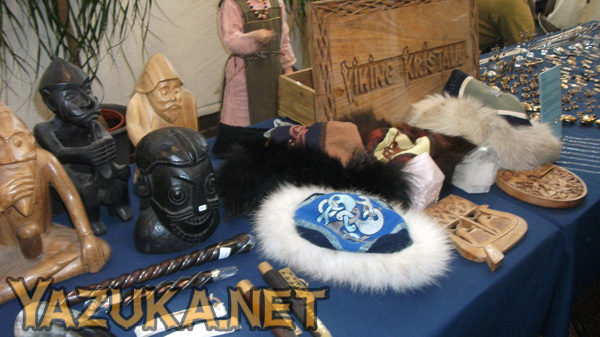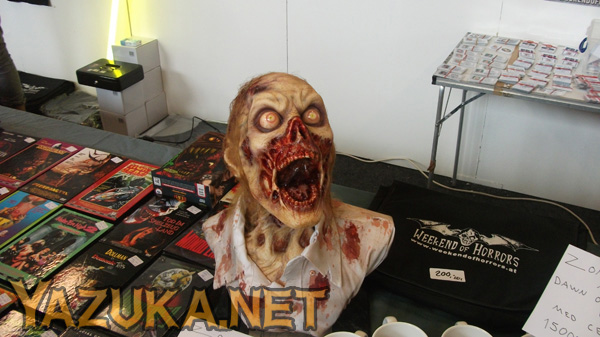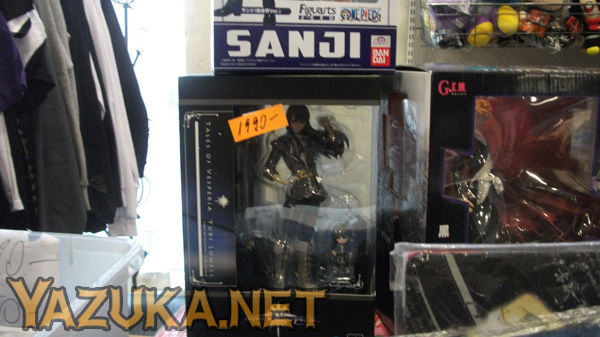 Some pretty nice stuff. I really wanted that Yuri Lowell figure, but it was expensive as hell! About $300USD, too much for a figure. At least for me. The umbrellas shaped as katanas where cool, they were also a bit on the expensive side. Well for me at least, just a few bucks cheaper and I might have just bought one. Or perhaps a boob mousepad? XD
I was surprised too see one at the convention, maybe I shouldn't have been, But I was not expecting that.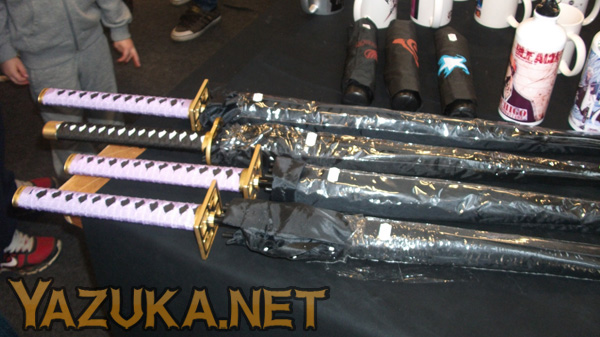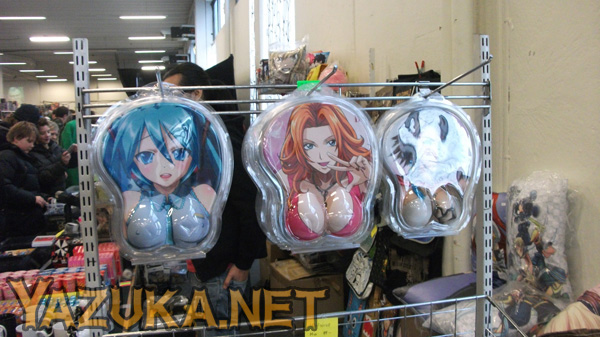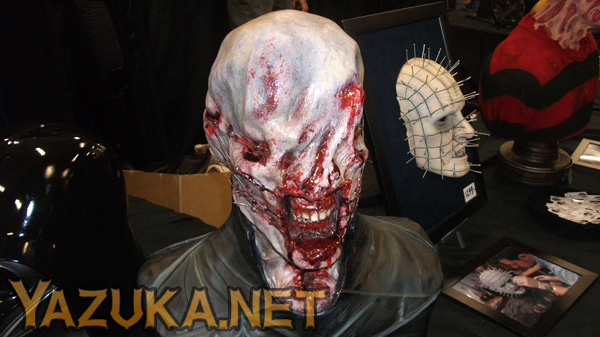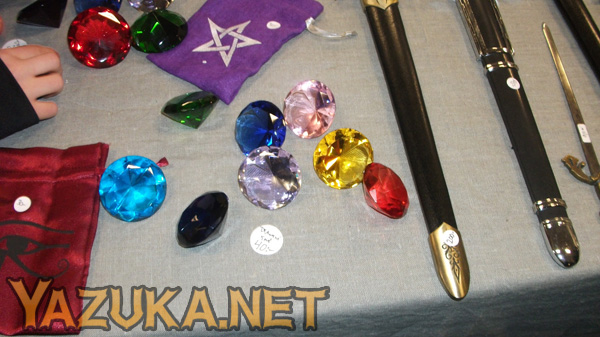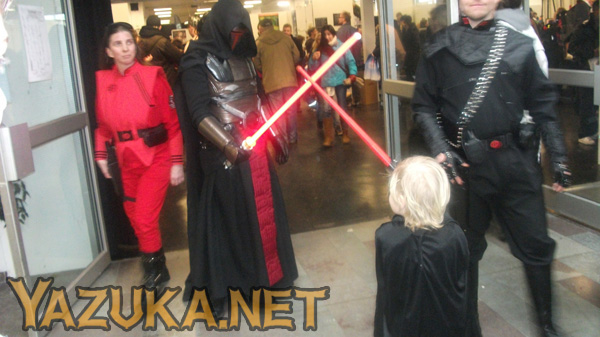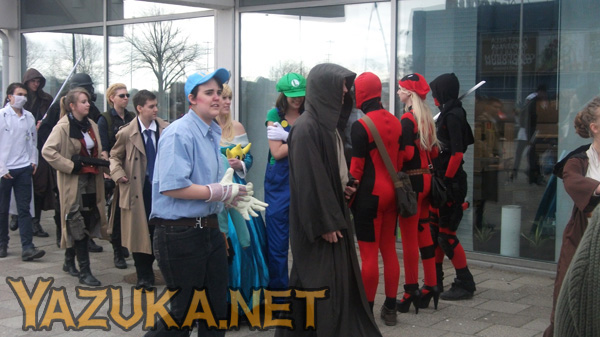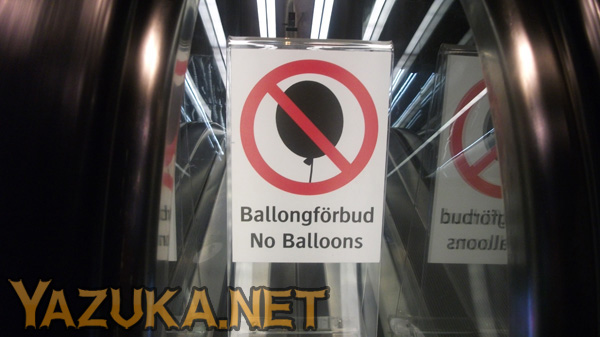 And I found all the chaos emeralds. And some extras, just in case they break. >_>
They are so lovely, but I don't know why I should buy one. There really is no need for it, even if they are nice. And on the way home I saw this sign by the train station. I couldn't help but laugh at it. It just looks so stupid and sounds weird. I got some explanation on why it was there, but I don't remember that. I just remembered that I had a really good laugh at this. And all in all it was a really good day, but I'll see if I'll go next year. If there isn't any one really special coming, I might consider not going. Why? This year was way to crowded for my taste, I got my panic attacks more than once while at the convention. So we'll see, it's about a year to the next one. I might change my mind until then and of course it depends on the guests.
Here are some of the cosplayers from the convention. It's not everyone that was there, but a selected few. The girl/woman who cosplayed as Wesker last year, was here this year too. But I didn't get a chance to take a photo of her this time.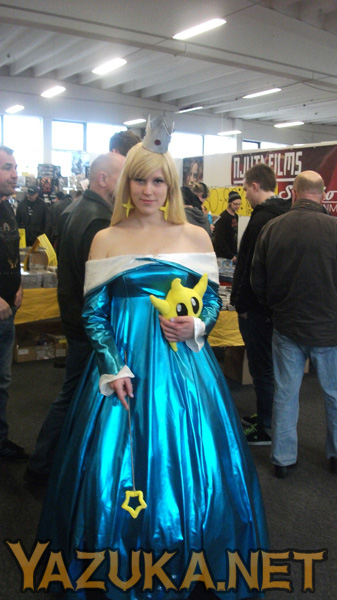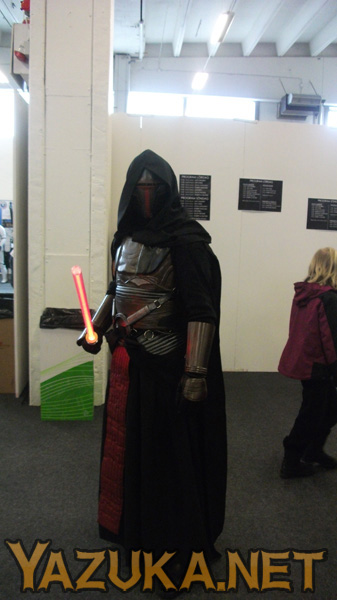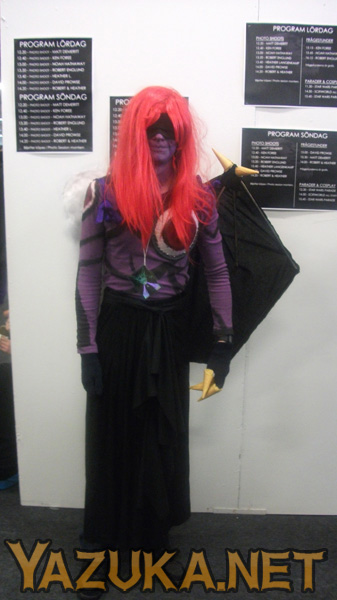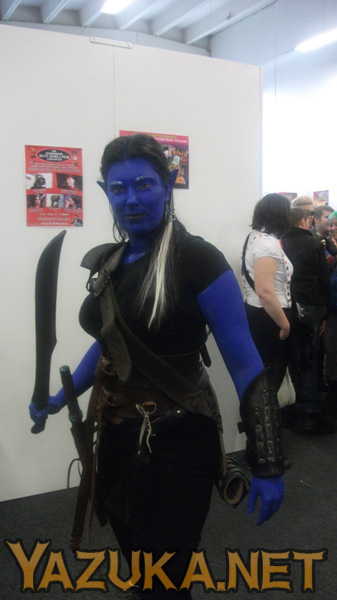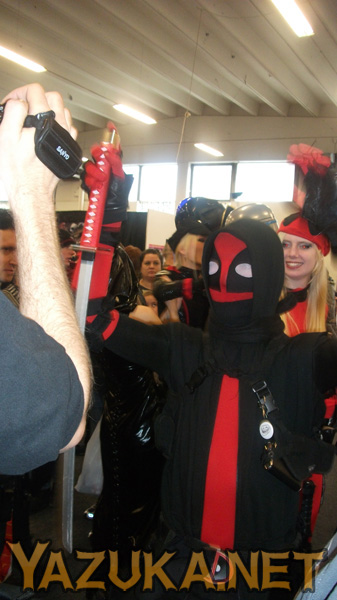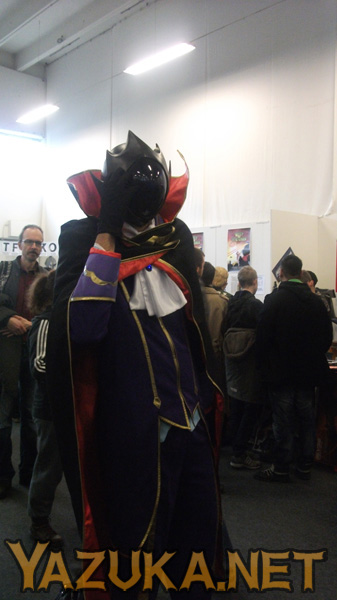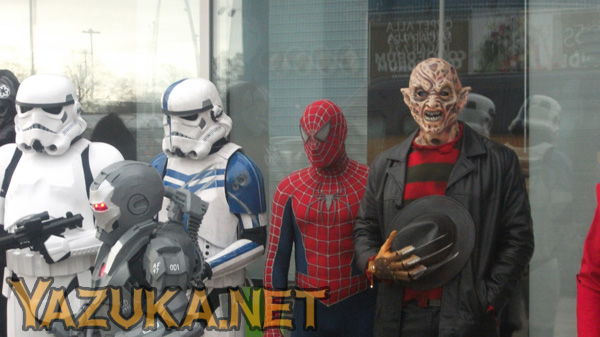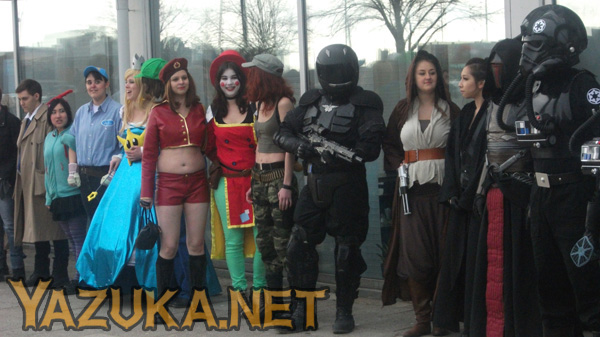 I'm really looking forward to tomorrow! It's the yearly sci-fi convention in Malmö! This year, we will be a small group of friends traveling there. So hopefully later on Saturday or early Sunday I will upload pictures of everything, gonna be so awesome. I can't wait! :D
I'll never understand how depressions work. I am feeling rather good today, hope this will last long. But you never know, I'll just embrace it and hope for the best.
Just too keep the sad tone a bit, Ni no Kuni has been delayed. Thank god its only delayed with a week, otherwise I would have gotten very sad.
I am really looking forward to the Sci-fi convention in Malmö this year. No guests or anything has been announced yet, but I just love doing this stuff yearly with my friends. This is the best kind of tradition. This will be my third year in a row, was hoping to come dressed as something this year. But it seems that wont be happening, I wouldn't know what to cosplay as. Either way I'll be taking lots of pictures this year too.
I actually got a pair of new shoes, I needed something better for my feet, the ones I had where so bad that my knees started to hurt if I used them more than an hour. The new ones feel great! Now I can go out and take walks again without hurting.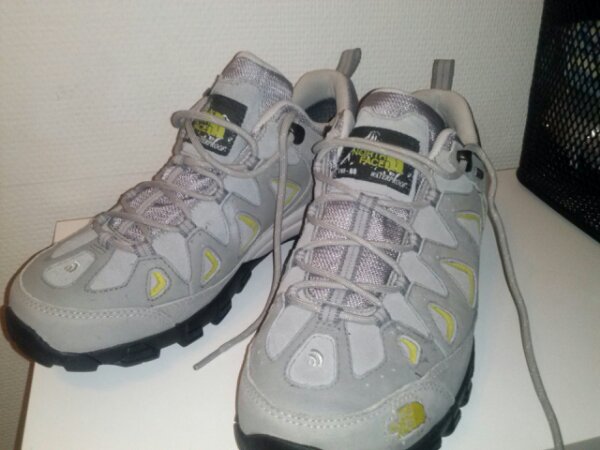 I am also hoping I can start going to the gym soon, hopefully in February or the beginning of March. I really want to get in shape and loose my weight, I really need to do it and I want to do it. I hope one of my friends will join me, I got to speak with him in the upcoming weekend or soon at least.
I had a blast yesterday, felt like I was in a nerd paradise. I love it! I took a lot of pictures! There is no way I can post everything right now, so for ow I'll just post some random photos and later I'll probably make more posts. But me and my mates we had a good time, too day one of our friend had to cancel. We missed him, but I guess that's how it goes.
Man I got pissed when I found both Lunar games for Playstation 1. Arghh! I'm so pissed I didn't have much money to spend, I really wanted them. They where in good condition and complete with all the extras. Next time perhaps… I can dream, can't I?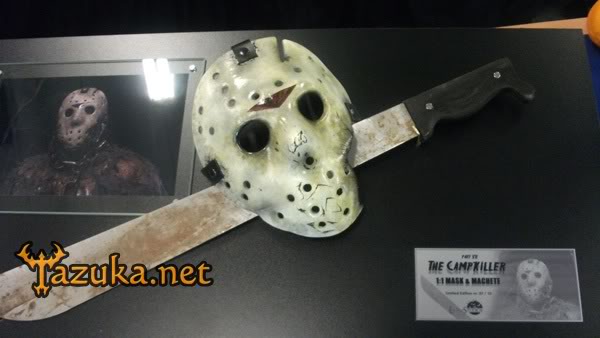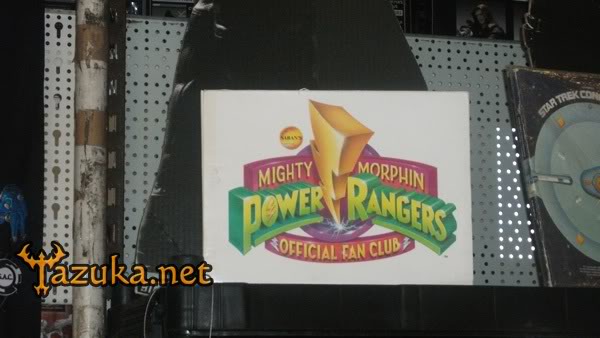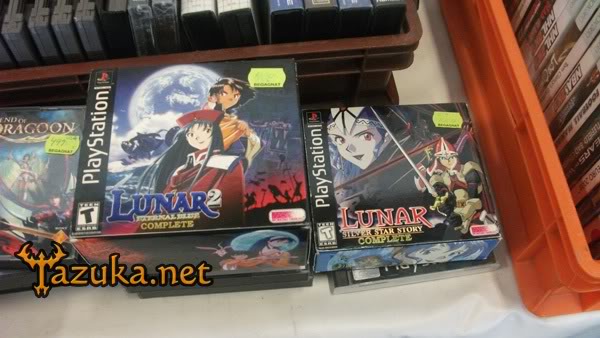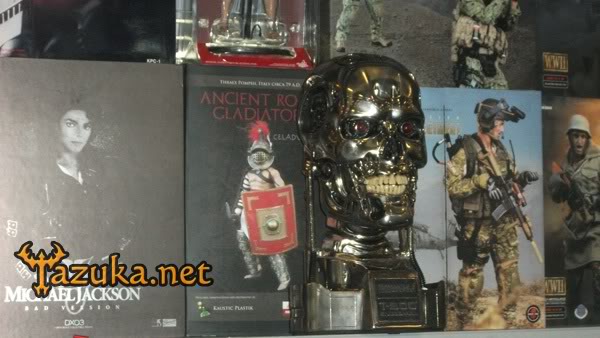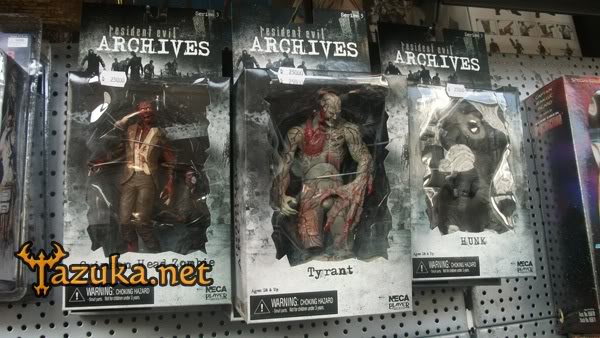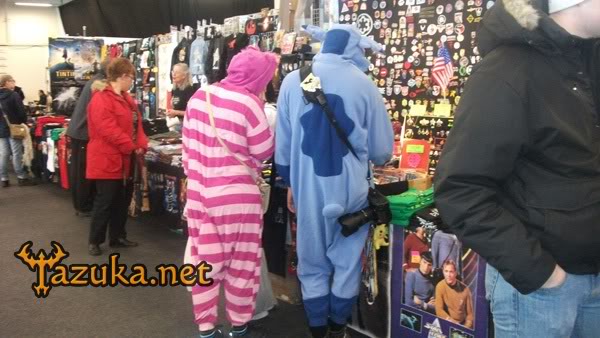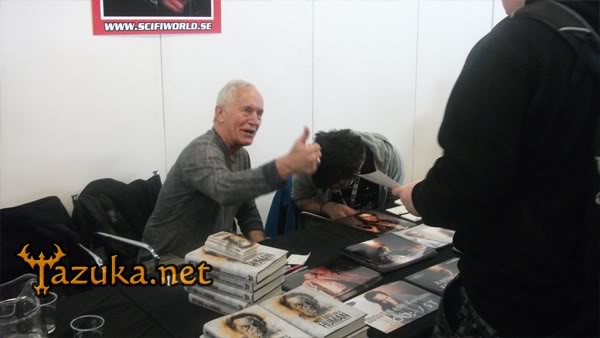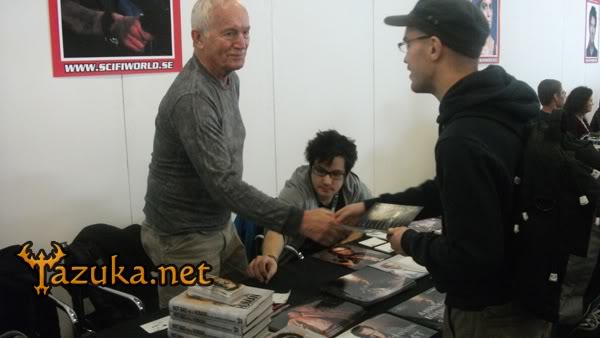 But seriously, we had a good time. There where many booths to visit and to nerd in. Like a bunch of figurine booths, with
Final Fantasy
stuff and other game related stuff. As there always is. That
Metal Sonic
figure is pretty nice and
Samus
ship.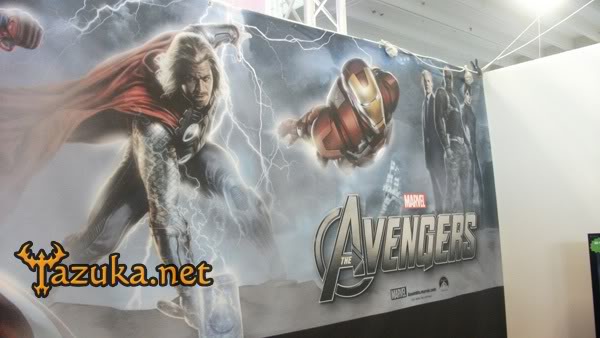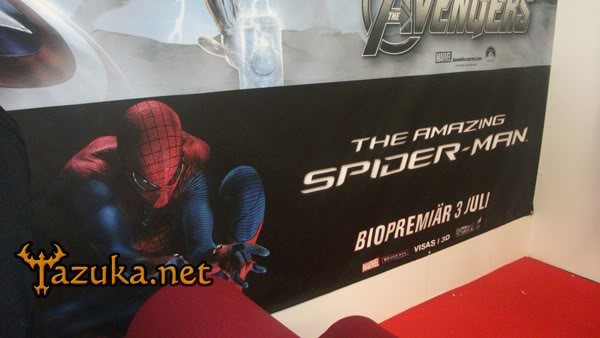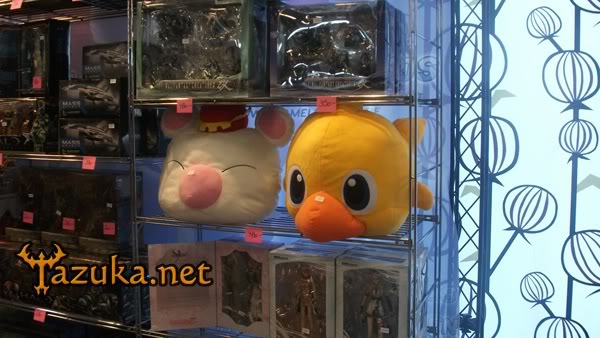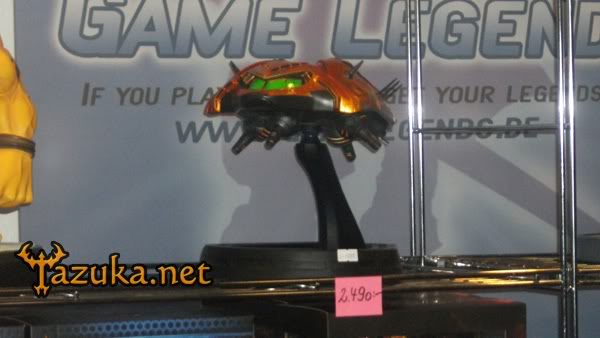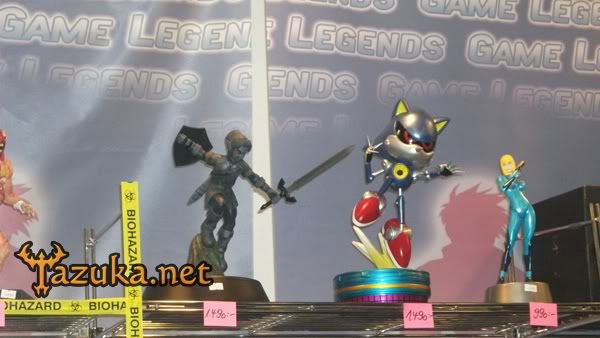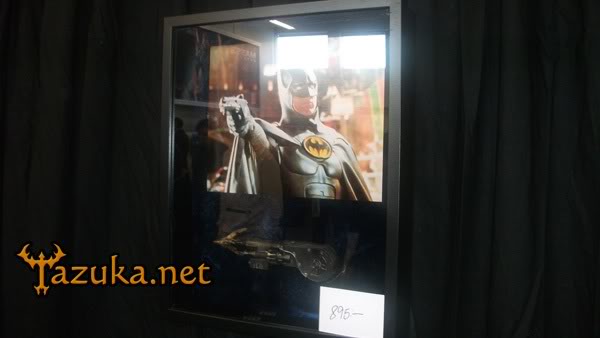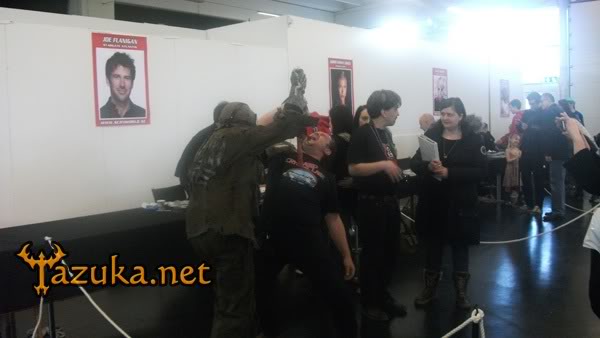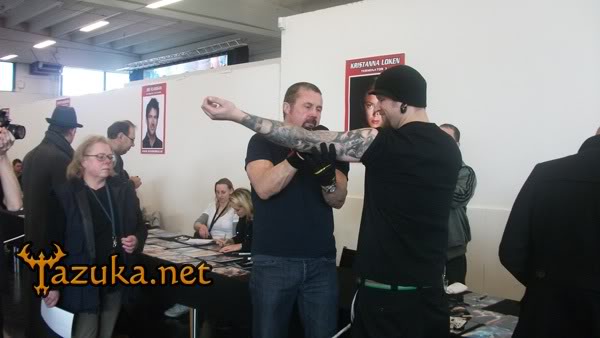 And of course, I need to post some cosplayers too. The first one with Mass Effect are officially hired by EA to promote Mass Effect 3, he was a really cool guy from Germany. Too bad they had some trouble with getting their things to Sweden. This was the only thing I was sort of disappointed with this time around, there weren't many cosplayers here. But I liked my photo in the ME3 cutout and I liked the girl who cosplayed as Wesker. She was pretty awesome.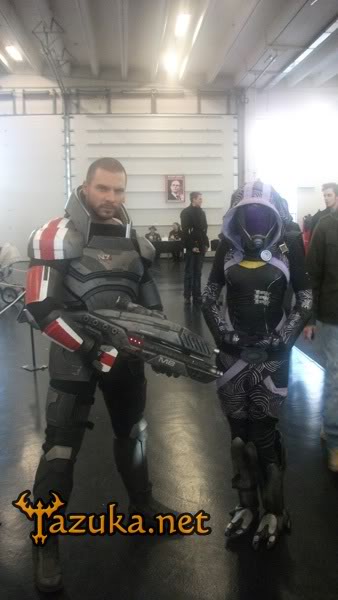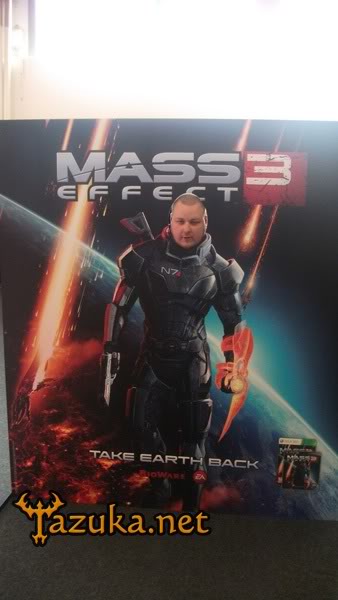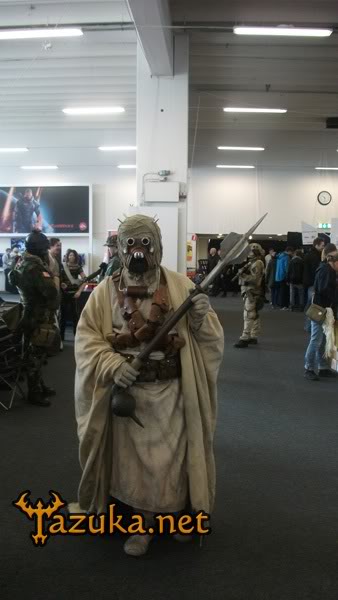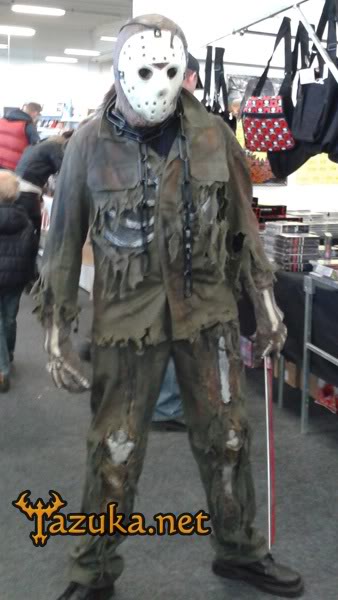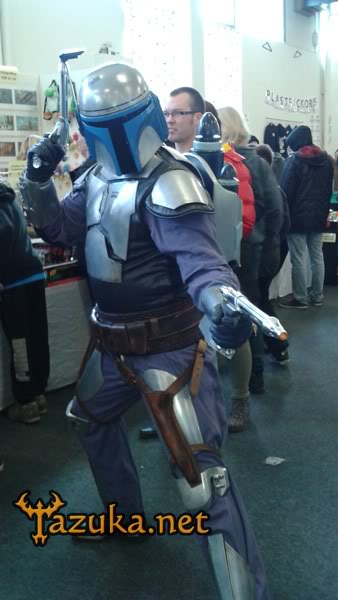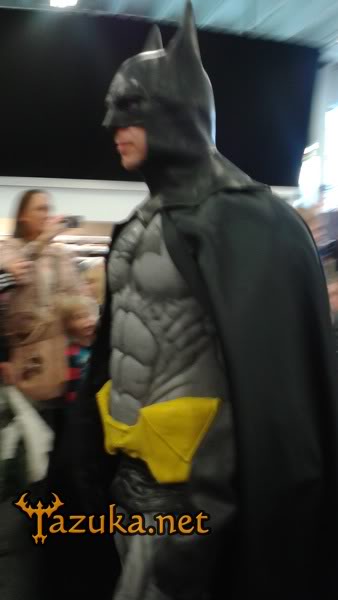 It's time again for the sci-fi convention in Malmö! We are getting ready right now, eating breakfast, checking we have everything with us. And it's soon time to roll out! Been looking forward to this for a whole year, so I'm really hoping it will be fun.
Looking forward to see what cosplayers there will be this year, maybe we'll get to see Alica from Valkyria Chronicles again. Either way, I hope for more cosplayers!
I'm going to update later with pictures, I'll do it later today or tomorrow. Hope I have something really fun/nice to show.