So I thought I was going to make a little list of the games I've beaten so far this year and write a little something about them. I will list ten games on this list at a time, that way the list won't be to long and I can perhaps write a little more about certain games, not sure I will though since this, will just reflect some simple thoughts about the games. If anyone wants to know more of what I think of a game, I can write in the comments. The dates by the name is the date I beat the game.
11: Final Fantasy Type 0 HD [ 2015-04-21 ]
I was really looking forward to play a more mature FF game, and I think I got what I wanted. It had a few surprises that I liked, but I think having 14 different characters to play from hurt the game a bit. There wasn't any real characters focus, which I was a bit disappointed with. All in all an okay game.
12: Shovel Knight [ 2015-04-26 ]
I've waited a long time to play Shovel Knight and when I finally had the chance it was awesome! I was really smitten with the game and I still think it is my favorite game I've played so far this year. Yeah, I liked it that much.
13: The Order 1886 [ 2015-05-03 ]
It wasn't a fantastic game, but it isn't as bad as I kept hearing it was. It was enjoyable for what it was, as long as you don't expect to be blown away. A bit short and perhaps to many cutscenes, and one of the best looking games I've played.
14: Hyrule Warriors [ 2015-05-12 ]
Now this is just god old fun. Even if the Dynasty Warriors concept can get a little bit boring, it was great fun. Really dig the designs for the characters in this game. Zelda is so lovely. You like hack n slash, you gotta try this.
15: Final Fantasy X HD [ 2015-06-16 ]
This is the second time in my life I've played FFX. I haven't played it since it was released for the PS2, the game still holds up. But I've really grown tired of random encounters, there where way more in this game than I remembered. But as I said the game holds up and it was great revisiting Spira.
16: Batman: Arkham Knight [ 2015-07-01 ]
One of the games I was looking forward to most this year, it sort of lived up to what I had hoped. I like the game, but the batmobile takes way much space from everything else. I can't go into more detail without spoiling, but those of you who played it know what I mean, hopefully. All in all it was a good game.
17: Shantae: Risky's Revenge – Director's Cut [ 2015-07-07 ]
I had been craving a more classic platformer and Shantae came to the rescue. Short, but very enjoyable. I'm already looking forward to 1½ Genie Hero.
18: Wolfenstein: The Old Blood [ 2015-07-08 ]
Prequel to The New Order and I just had to play it since I liked the other one. Every bit as good as the TNO with a really nice twist in the game. I might start to enjoy FPS more after these games.
19: DmC: Devil May Cry – Definitive Edition [ 2015-07-12 ]
I played this game originally on the PS3 and I really liked this game, so I had to get the Definitive Edition. I've enjoyed this game very much, both times I've played it. Give it a chance if you can.
20: Onechanbara Z2: Chaos [ 2015-08-03 ]
The 20th game I've beaten this year. Not quite sure what I think of the game, I liked parts of it and it was a pretty okay action game, standard hack 'n slash. I'll have to think on this a bit to see what my final verdict on the game is. For now it was a nice game to play thought, but I'm not sure it was worth buying.
Yeah, I think I decided to write in English from now on. While fun to write in Swedish, I just think it feels better to write in English. And I have an easier time that put some words together in English, might be strange but that's how it is. So I'm going to redo my "Spelen jag ser fram emot under 2015" post later, since some stuff has changed and I might have forgotten to add some stuff. So therefor I'll be updating it.
I've been feeling a bit ill/sick these past months, like I have no energy or just don't have the strength to do anything. I've had a really hard to to motivate myself do anything, even sitting down to enjoy a game has been somewhat hard. I was missing some vitamins that made me feel tried all the time, so I'm taking them now and it is a bit better. Still not as it used to, but hopefully getting there. There are some other problems besides the vitamins, but since I haven't talked to a doctor about those things yet, I won't be saying anything. Its nothing dangerous at least, I can say that much. But I hope I get the held I need, so I can feel more alive again. Right now it's almost as I only feel alive when I work, well not really but it is really hard to explain. I feel better than I did, so that's great! =)
But I have managed to beat some games. I've finally made my way through
Wild Arms 5, a good game but I'm not really sure what else to thing about it. I like it, but I still think my favorite one is the third game. I like the characters, world and enemies much more in that game. It felt more alive, in a sense. At least it was better than Wild Arms 4, but I dunno. Perhaps I'm just not that into the WA series? I've also played Saints Row: Gat Out of Hell, a fun but very short game. With a musical number and other weirdly awesomeness. I have gotten Final Fantasy Type 0 HD and I'm going to start playing it for real tomorrow after work, because after tomorrow I have about a week of from work! So that is going to be sweet! I really enjoyed the demo of Final Fantasy XV at least and I'm really looking forward to the full game.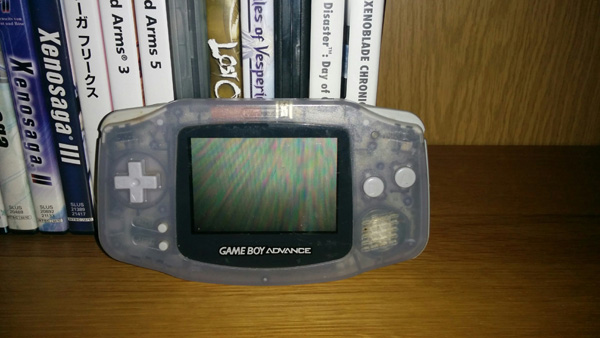 I'm also going to start to projects, both will take some time but I will post here as soon as I have some form of results. First one is to mod a GameBoy Advance with a screen from a GBA SP, since I vastly prefer the form factor on the original GBA over the SP model. But the original screen is more or less worthless for playing with. In my memory it was much better, but then reality hit me. So I really want to get this mod done. The second one is a bit of a mod on a DualShock 4, some painting, getting it a bigger battery and stuff. But will take time since I'm not rich and can get all the parts I need at the same time, but I'm working on it. So we'll see what will happen, but even if they are failures I'll post about them.
Av någon anledning har jag undvikit att gå till doktorn, kan väl ha med att göra att jag haft lite misstro till dem. Då de aldrig hjälpt mig så mycket när jag var yngre och hade behövt hjälp, en annan sak är väl att jag helt enkelt inte gillar det. Jag blir verkligen tvungen att öppna upp mig för någon och berätta precis allt, hur jobbigt det än är och det är väl just det som tar mycket på mig. Men det var givande med de saker jag tog upp med doktorn, han lyssnade och antecknade allt och har en teori om vad det är. Om det är det som "felar" så förklarar det en helt del av hur jag mår och är.
Just nu vill jag inte skriva något här, mest för att inget är bekräftat än. Men jag ska återkomma och göra lite fler tester, ni behöver inte vara oroliga dock. Det är inget farligt eller jo kanske, men det beror nog på hur det drabbar person till person.
För min del är det ingen fara om det är som det är nu. Alltid roligt med sådana här, jag ska berätta en sak men ändå säger jag inget texter eller hur?
Nä, jag ville mest säga att de är något på spåret och vi ska följa upp med det och är det som felar, kommer jag berätta. Tror jag kommer må bättre efter det, då jag kommer få den hjälp jag behöver. Plus att som jag då sa, att det är en förklaring till varför jag är som jag är ibland.
I övrigt känns det väl helt okej, just nu åtminstone. Är väl lite glad över att jag inte blev sjukskriven, hade nog börjat klättra på väggarna efter ett tag. Men fasen vad jag längtar till april, då är jag ledig en hel vecka. Det ska bli underbart att få vila ut sig riktigt ordentligt då, då blir det att spela en hel de Final Fantasy Type 0 HD och då även demot på Final Fantasy XV, det ska bli kul. För att inte nämna att jag och min polare ska se klart på andra halvan av The Walking Dead season 5, det är också något jag ser fram emot. Ja, jag ska helt enkelt bara göra saker jag tycker är kul och förhoppningsvis innebär det också att det blir lite sittande vid datorn.
Hade jag haft mer pengar hade jag nog lite smått velat börja samla på tv-spels figurer igen. Hade verkligen velat ha de två Play-Arts figurerna av Rinoa Heartilly och Squall Leonhart från Final Fantasy VIII. Även en figur på Zack Fair från Final Fantasy VII / Crisis Core hade varit grymt att ha. Man får se vad som händer i framtiden, kanske blir det något man kan spara ihop till.
Yeah, I am a bit late with this post. I was going to post it by the middle of the first week in January, that was my original goal at least. But I didn't really know what to write about, well I did but it didn't seem so important to just write a few lines and then be done. I wanted to make a bigger entry and then I had to handle a few things at work, like fixing a few stuff for my "big" travel later this month.
I'm going to Stockholm and while I do live in Sweden I have never been there, much less traveled by airplane. And that's what I'm going to do, going to travel to Stockholm for my work and stay there for one night and then fly home again. I'm terrified of flying, but it takes about 45min – 1hour, it beats taking the train for 8hours plus… So that's is going to be a real adventure for me, so we'll see how that goes.
While I'm in Stockholm I'm going to try and find "Japanska Torget", where I can buy Japanese curry roux. So I can try and make my own Japanese curry, I've wanted to try that so damn long! It always looks so damn tasty!
And I have been drinking/eaten any sodas/candy since the end of 2014, but this weekend I ate some candy. But I didn't really taste all that good, so I more or less think I'm done with that sugar shit. Sure there are some things I'll miss, but why eat or drink something that's not good? I really want to lay of all of those things so I can loose some weight. Sure I have to train too, but I'll start with getting rid of that shit first. So I'm hoping that will go well, because I really, really want to loose weight and I've been eating sweets, candy and drinking soda on almost daily bases. So it needs to stop. =/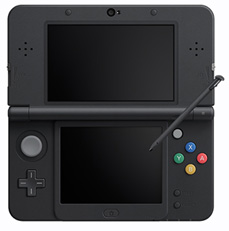 The New Nintendo 3DS is releasing February 13 in Europe and I'm very glad we are getting the black regular one, that is the one I want! So I've gotten a preorder for one, traded away some old stuff I'm probably never going to touch again. I need a handheld console now if there is going to be more traveling with my work, as I suspect. Will be getting Xenoblade Chronicles 3D when it releases in April for it, it is exclusive to NN3DS. Then I want to play a bunch of older Nintendo DS titles, like the Dragon Quest games. I really want to play Super Princess Peach too, it looks like a fun game and for once you have to rescue Mario. Then in March it is time for Final Fantasy Type 0 HD, I am really looking forward to that one as well. I've wanted to play it since the original was released 2011 on the PSP, but now I'll get my chance.
I'd like to get some kind of gaming headset too, so I can use it on the computer too. So I can chat on my PS4, PS3 and PC. That's the most important, but that will have to come in the future. Oh, right I almost forgot. This year I'm going to Sci-Fi Mässan in Malmö again. I didn't go last year since I was a bit tired of it, but I'm definitely going this year. So I'm looking forward to that a bit, hopefully there will be some great stuff and hopefully great cosplay again.
Square Enix har nyss släppt TokyoGameShow trailern från Final Fantasy XV med engelska röster. Det kommer säkert bli en massa gnäll som vanligt från folk, men jag gillade verkligen det man fick höra! Det är svårt att ge det någon ordentlig bedömning av det lilla man får höra, men jag gillar som sagt det som hörs! Ska bli väldigt intressant att få testa demot på detta spelet i Mars 2015.
Det är ju även då jag köper Final Fantasy Type 0. Jag köper verkligen inte det för att man får med en demo på FFXV, det är bara en bonus. Utan det som gör mig sugen på FFT0 är att det sa vara ett mer vuxet Final Fantasy.
Aja, det ska bli intressant i vilket fall som helst! Ser fram emot att få testa båda spelen! Kommer ni skaffa något av spelen när de väl släpps?