Var ett tag sedan man skrev något, har inte haft tiden helt enkelt. Vilket gör mig lite ledsen då jag gillar att skriva. Men det har varit fullrulle på jobbet sedan man började, brukar ta hand om planeringen av vår personal under semestern när den som vanligtvis jobbar med detta är borta. Det är kul men jobbigt, man ska tänka både på det ena och det andra. Sedan vill jag inte jobba ihjäl folket vi har heller. Men alla ställer upp till 110℅ och det är grymt uppskattat. Men sedan är det ju så här på de flesta företag under semestern, så det är sådant man får räkna med.
Såja, slut på jobbsnack. Mår mycket bättre efter min operation. Har mer eller mindre återvänt till livet jag hade för 1år sedan. Har ändrat en del saker i mitt liv efter att ha förlorat ett helt år till smärta.
Har inte ätit godis eller snacks på snart tre veckor, jag åt alltid något dagligen förr.
Så det känns riktigt bra måste jag säga, är ju även ett år sedan jag drack läsk nu också och det känns ännu bättre. Även om jag känt suget när jag blivit starta stressad, försöker äta mer regelbundet nu även om det bara skulle röra sig om en morot. Anmält mig in på gym också, som jag ska börja på vecka 34 när jag är ledig.
Har tänkt ta tag i mitt liv på ett annat sätt än tidigare, är trött på att leva med övervikten nu vill jag gå ner! Aldrig känt denna motivationen som jag gör nu, kanske leder detta till att man vågar göra fler saker än man vågat förut.
Har spelat klart Senran Kagura: Estival Versus, det var ett helt okej spel. Inte mycket till variation, vare sig på spelet eller tjejerna i det. Innan dess körde jag igenom Star Ocean: First Depature och det var också trevligt, om än lite för för hög random encounter rate. Men sedan semestern tog slut har jag inte hunnit spela mycket alls, men har försökt slänga in lite DOOM spelande när jag har hunnit och orkar. Riktigt kul är det! Sitter redan och funderar på vad man ska spela efter det. Finns ju lite att välja mellan, men funderar på något mer JRPG i och med rykten om att Final Fantasy XV blir försenat till november. Skulle ju ha ett trevligt JRPG där i september, men nu vet jag inte riktigt vad jag vill köra. Ska för övrigt bli spännande att se hur man kan väga upp spelandet och gymmet utan att lämna det ena utanför.
Snart är det dags för semestern att dra igång, jobbar bara på onsdag och torsdag denna veckan också sedan är det dags för lite vilande och kraft samling! Som de flesta vet redan så har jag ju haft ont det senaste året, som förmodligen skapats av en njursten. Det har också resulterat i att jag varit hemma en del, något jag verkligen har hatar. Så det ska bli skönt att kunna få vila ut, utan att känna press eller att man sviker folk. Har ju mindre ont nu än jag haft på ett tag och väntar på tid nu för att ta bort stenen, anledningen att jag sa förmodligen är att man fruktar ju att det är annat som orsakat smärtan. Men håller tummarna för det bästa.
Hur ska jag börja min semester då? Jo, det blir att spela igenom Mighty no.9 och se om det blev något av det spelet överhuvudtaget eller om det är en katastrof. Blir väl ut och röra sig så mycket jag kan och resa runt nu när man har Jojo sommarkort, så man kan åka Skåne runt så länge de jag ska åka med känner att de vill ut och åka. Annars blir det nog inte av, känner inte för att åka själv. Men sedan den 1/7 är det äntligen dags för Star Ocean 5 som jag räknar som mitt stora semester spel, ser verkligen fram emot att få spela det.
Annars ser väl min semester väldigt stillsam ut, som sagt ska ta det så lugnt jag bara kan så man kan komma tillbaka energifylld. En förhoppning jag har är att eventuellt kunna börja på gym igen lagom till semestern börjar, visst så mycket för att ta det lugnt.
Men ändå hålla sig någorlunda aktiv så man inte hamnar i något jäkla lathets fälla.
Ska väl försöka lära mig äta lite bättre och lite mindre portioner, även om båda sakerna känns rätt svåra. Men ska väl se om man kan boka tid till en dietist, för nu på senare tid har mitt huvud fyllts ännu mer av tankar om GBP-operation. Vet egentligen inte om jag vill genomgå en sådan, men tankarna om att äntligen tappa vikt och bli smal är otroligt lockande kan jag säga. Men vi får som sagt se vad som sker, hoppas bara man kan komma igång med något.
Hoppas alla andra som snart har semester också får en riktigt trevlig sådan. =)
I'm counting the days! Which are 1½ more days of work and then its finally time to have some vacation time! I'm so looking forward to this, I really feel like I need to get some relax time right about now. Its been pretty busy at work these past weeks, especially when it comes closer to vacation time. We've gotten some new folks over the summer that will cover for us that will go on vacation now. And they need to be taught and shown around and there has been some extra work here and there. So yeah, its going to be so good to have 3½ weeks vacation. Vacation, vacation, vacation. =D
In other news that aren't vacations news. I finished the story of Watch_Dogs last weekend, I more or less wanted to get it out of the way for other games. Since I just play one game at a time. It was an okay game, can't understand the hype it gets. Sure I had some fun with game, but it still feels like I've done it before and better in other games. Minus the "Hacking" segments. Yeah, I thought it was good but far from a GOTY title in my opinion. I could probably go into more detail of what I don't like and think, but to be completely honesty I don't really have the energy too do that.
But do I have a title I can consider GOTY so far? I'm not sure actually. While I do love games, I am very picky at the same time and I have a very different taste in games than most people do. I usually don't fall for the media hyped games, I usually enjoy the ones that gets less attention or just is in a genre I prefer more. So I'm thinking Tales of Xillia 2 could be a potential contender for my GOTY 2014.
Another game that I've enjoyed very much so far is Rayman Legends, I think I needed a game like this. Just good old fun and its so nice too look at! Even if I'm not a very big fan of Rayman's design in general,I don't know it just doesn't sit all that well with me. Which might be ironic since I usually like some of the weird stuff, but the design is not important it's the game in itself and that's good. It's charming and I like the games overall design and my first contact was a few play test of Rayman Origins. We'll see how much time I have for gaming under these upcoming weeks, I really want to leave the house more and travel a bit. I need to get out more and I'm going to go to the gym everyday under my vacation. I've been cooped up for too long and I want to enjoy my free time, so we'll see what happens.
That's right! It is finally happening! What's happening you might or might not wonder, well I have started going to the gym! I'm finally on the way to get my health on track and get rid of all my overweight. I'm really happy about that and it feels great! I've been there two times already and its pretty fun actually and I enjoy it, I've cleared all the other hurdles that has been thrown at me at life. When I have lost weight and keep on building myself up, I'm finally free of the past, I started eating because of all the bullying at school and through out my life. It became sort of a comfort when things got hard to just eat and so it continue for many many years. But I'm finally putting and end to that, I haven't had any kinds of soda for over a month, I've cut down on all sugar intakes. While I do still eat some candy, but only on Saturdays now. Or at certain occasions, but definitely not every day like it used to be.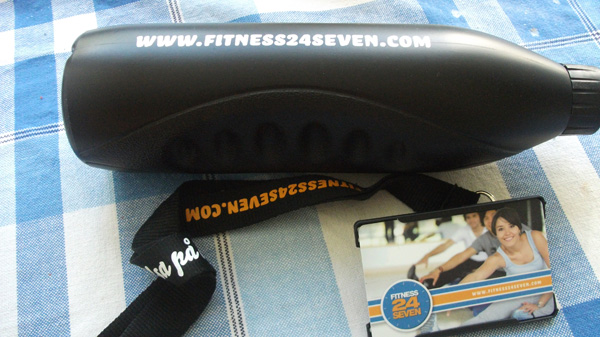 I'm also slowly changing my diet, eating a little less and adding more vegetables. Changing from white bread to a dark healthier bread, changing to a healthier butter. But I don't eat all that much bread anymore, but it good to change either way. I'm going to start eating foods with more full grain, even if I'm not overly fond of that, but I have to or rather I want to make these changes, I really want to lose weight and slim down. As soon as I know I've made progress and I have been able to weigh myself properly I won't be posting any pictures or say my weight. Mostly because I'm not 100% sure that I weigh as much as I did last time I check myself, could be more could be less. And I want to post picture later, when you can see a difference. Looking forward too that day indeed. And I want too give a big thanks to my MP3-player, thank you for letting me ignore other people and for being an awesome partner at the gym.
I'll never understand how depressions work. I am feeling rather good today, hope this will last long. But you never know, I'll just embrace it and hope for the best.
Just too keep the sad tone a bit, Ni no Kuni has been delayed. Thank god its only delayed with a week, otherwise I would have gotten very sad.
I am really looking forward to the Sci-fi convention in Malmö this year. No guests or anything has been announced yet, but I just love doing this stuff yearly with my friends. This is the best kind of tradition. This will be my third year in a row, was hoping to come dressed as something this year. But it seems that wont be happening, I wouldn't know what to cosplay as. Either way I'll be taking lots of pictures this year too.
I actually got a pair of new shoes, I needed something better for my feet, the ones I had where so bad that my knees started to hurt if I used them more than an hour. The new ones feel great! Now I can go out and take walks again without hurting.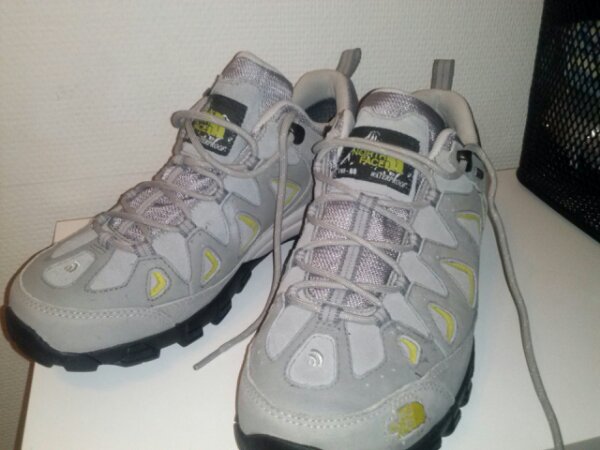 I am also hoping I can start going to the gym soon, hopefully in February or the beginning of March. I really want to get in shape and loose my weight, I really need to do it and I want to do it. I hope one of my friends will join me, I got to speak with him in the upcoming weekend or soon at least.