I really, really, really would like to be able to go to NärCon here in Sweden. They will have a very special guest that I desperately would like to meet in real life. NärCon will be held in Linköping on July 25 and will last a few days, but the special guest will be there on the 25th.
Mr. Hideo Baba from Namco Bandai will be there! And I guess, people have no idea who this is. Well this name is the producer to the Tales of series, a videogame series I love very much.
And he is coming to Sweden! My home country of all the countries!! Gah!!
Since the Tales of series, is among my favorite game series. I would to be able to go and meet him and get my copy of Tales of Graces f signed. And just thank him for releasing more of the Tales of games outside of Japan. You'll also be able try a demo of Tales of Xillia there.
Would be nice, very nice indeed. This man has given me such games of joy, games that have helped me feel better when I was down and depressed.
But unless I can get some kind of boost in my budget, which is very unlikely right now. There is no way I can afford to go, I can keep my fingers-crossed that a friend of mine could go an he could drive… So I'll keep hoping that the festival he was going to, is cut short. ;)
Hehe, no of course I don't hope that will happen too my friend. But if it should happen…. I wouldn't complain.
Gamespot has put up a new trailer of Tales of Xillia, so I wanted to share it with people here. God I am so hyped for this game! Just two months away until I can play this game, I am getting really hyped now! So much that I started playing Tales of Graces f again and took a few more trophies in it. Hehe, might go for the platinum trophy. ;)
I have been so busy this month I haven't had time or energy to do something fun. Well in a way it is fun to be occupied since you always have stuff to do, the downer is that you become to tired to actually want to do anything later.
In the somewhat brief periods of time I've had, I have been playing Okami HD. And I enjoyed it very much, much more than I thought I would. It felt like a Zelda game at times and that it not all too shabby. But thanks to the atmosphere, the music and the time period of the game it made me really want to replay Mystical Ninja Starring Goemon. The N64 game is one of my favorite games of all time, so fun and such great music. Ahhh…
Next weekend me and my buddy Elden are starting a new gaming marathon. We will be playing through all of the Mega Man X games! Probably not MMX Command Mission though. Looking forward to that, I have had an MMX itch for some time now and it's time give that itch a scratch. Itches love scratches. Yeah… That was bad.
But speaking of Zelda, I was thrilled to hear that Nintendo is going to release a new Zelda game set in the same world/universe as A Link to The Past. It got me a bit hyped, since ALTTP is still my favorite Zelda game. We have also gotten a date for the upcoming Deadpool game. It will be released on June 28, so that is one game I gotta have. Then Tales of Xillia on August 9th and then in October I'll be getting Batman: Arkham Origin. And this year we'll enter a new console generation, that's always exciting.
Namco Bandai has today revealed the release date for the European version of Tales of Xillia. It will be released on August 9th. Only three days after the US release, that's great! Europe will be treated with a Day One Edition this time around too, just like we where with Tales of Graces f. We'll get a CD soundtrack and an artbook, plus the first edition print of the game.
I can hardly wait until I get my hands on this game, I'm looking forward to it so damn much!
I think that just about everyone should preorder this game, even if you like it or not!
The Tales of games, need more support! Show them your love, show Namco Bandai that you care and want more Tales of games released in the West.
Ni No Kuni: Wrath of The White Witch
This will be a great game to start 2013 with, at least I hope it will be. But everything I've seen so far just makes me want the game even more, the music is nice, the animations are pretty good. And the English voice acting is really nice! Wonder if I'm the only one to think that?
Wouldn't be the first time, since I mainly prefer English dubs over the Japanese ones. As long as I find them good. Hopefully this game will up to the hype I'm feeling for it.
Tales of Xillia
This is so far my most anticipated game of 2013! I'm a big fan of the Tales of series and I'm eagerly awaiting this game being released in English. Hope it will be released in the US and EU at the same time, this time around. So I don't have to go around importing this title, because I'll do it if I have too. You can bet on that! Since we have no real English trailer for the game just now, I'll just be posting Milla's intro from the game. I also really hope they make an English version of the song, or at least keeps it but as an intrumental version instead. Just like they did with Tales of the Abyss' intro. Can say much more really, I'm a Tales of junky and I'll take every Tales of game I can get my hands on. Hope we'll get Tales of Xillia 2 in English also.
Yes! A big goddamn yes!!!! Namco Bandai just confirmed that Tales of Xillia will be heading west in 2013! They announced this at the Japan Expo in Paris. Good god I am so damn happy! Best news I've heard in a long, long time actually.
Now we just sit back and await more news, but damn! I'm so happy about this announcement!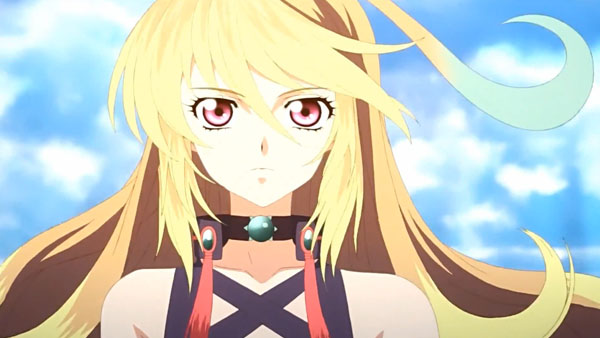 Sources:
Official Tales of twitter and Namco Bandai UK twitter
Here is a six minute long trailer from Tales of Xillia. I'm really hoping Namco Bandai will release this game here in the west also. I'll do my part by buying Tales of Graces F and Tales of the Abysss for 3DS even though I don't have a 3DS, but I want to see more Tales of games released in English. And I'll support the Tales of series by buying the upcoming games. You should too if you like the series, give it a try otherwise.