My fears have come true. When it was announced that Hideo Baba had left Square Enix I feared the worst for Studio Istolia and their game "Project Prelude Rune".
And today the death sentence finally came. Square Enix has confirmed via USgamer.
"Following evaluation of various aspects of Project Prelude Rune, development of the title has been canceled," a Square Enix representative said. "Studio Istolia is no longer in operation and we have been taking appropriate steps to assign studio staff to other projects within the Square Enix Group."
So I'm really bummed out now, like seriously. Was so looking forward to a Hideo Baba game that wasn't a Tales of game and a game he might have gotten a bigger budget for. But sadly dreams do end, I'm just a bit surprised at how hard this affected me.
Sure we just got a teaser trailer for the game, but if what we saw was the kind of style the game would have it was full of color and beautifully cellshaded.
Jag blev väldigt ledsen när Hideo Baba lämnade Bandai Namco och Tales of-serien bakom sig, även om Tales of Zestiria inte var det bästa han släppt, så har jag ändå
gillat det han gjort. Bandai Namco har ju dock visat att de kan göra grymma
Tales of-spel utan Hideo Baba också (Tales of Berseria).
Men det blev väldigt tyst i samband med Tales of Berseria, så man började undra vad som hände. Det visade sig senare att Hideo Baba slutade på Bandai Namco och gick med Square Enix.
Där har han en egen rollspels studio som kallas för Studio Istolia. Denna studio har nu släppt sin första teaser på sitt spel som de kallar för "Project Prelude Rune".
Vilken underbar cellshadat grafik det är i spelet! Älskar hur grönt och vackert spelet ser ut. Nu sitter man ju bara och väntar på att man ska få höra mer om spelet och naturligtvis så en bekräftat release för väst.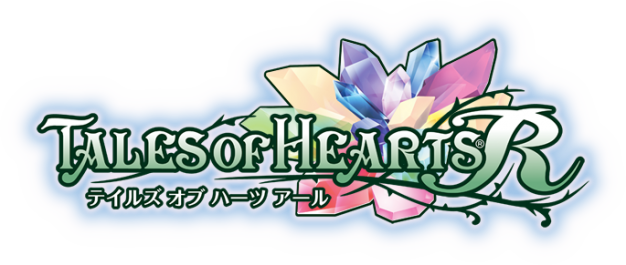 While it could be a video that leaked out before time, Tales of-series producer Hideo Baba has confirmed that Tales of Hearts R will be released in the west!
Bandai Namco but up a video on their YouTube channel but marked it as private pretty fast, but thanks for the internet folks who are fast. We still have the video too watch.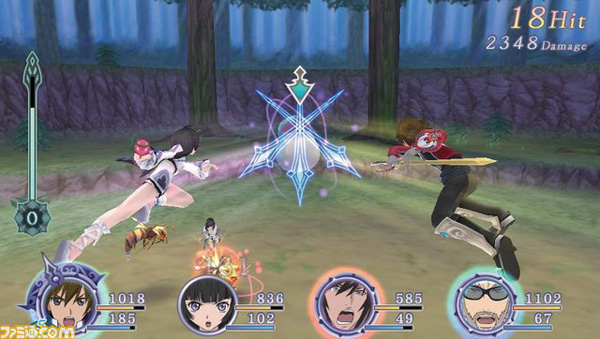 About a week ago GameStop in the US, put up a preorder for this game. With it coming in winter 2014, so its great to get a confirmation of it really coming. I am really looking forward to this game, will have to get a hold of a new PlayStation Vita for this game. As soon as there is more info, I and other Tales of-fans will share it!
I really, really, really would like to be able to go to NärCon here in Sweden. They will have a very special guest that I desperately would like to meet in real life. NärCon will be held in Linköping on July 25 and will last a few days, but the special guest will be there on the 25th.
Mr. Hideo Baba from Namco Bandai will be there! And I guess, people have no idea who this is. Well this name is the producer to the Tales of series, a videogame series I love very much.
And he is coming to Sweden! My home country of all the countries!! Gah!!
Since the Tales of series, is among my favorite game series. I would to be able to go and meet him and get my copy of Tales of Graces f signed. And just thank him for releasing more of the Tales of games outside of Japan. You'll also be able try a demo of Tales of Xillia there.
Would be nice, very nice indeed. This man has given me such games of joy, games that have helped me feel better when I was down and depressed.
But unless I can get some kind of boost in my budget, which is very unlikely right now. There is no way I can afford to go, I can keep my fingers-crossed that a friend of mine could go an he could drive… So I'll keep hoping that the festival he was going to, is cut short. ;)
Hehe, no of course I don't hope that will happen too my friend. But if it should happen…. I wouldn't complain.