Nu var det dags att köra en sådan här lista tyckte jag, här är några av mina favorit av Tales of-intros. Det var inte lätt att välja ut 5st kan jag säga er, då jag gillar de flesta! Men jag rensade runt tankarna och kom fram till dessa fem följande. Det finns diverse anledningar till jag valde dessa, just på grund av låten, det kan vara animationerna i videon. De kanske håller ett sentimentalt värde för mig, ja ni förstår säker. Men nu ska jag inte tjata längre, här är min topp 5: Tales of-intro låtar.
05. Tales of Phantasia: Yume wa Owaranai av YOMI

Tales of Phantasia var inte bara det första Tales of-spelet, men också ett av de första spelen att ha med sång i sitt intro (om jag inte minns fel). Nu talar jag naturligtvis om Super Nintendo originalet en väldigt skönt och lugnt sång, som jag lyssnar på lite då och då. Den version jag bjuder på är från PlayStation 1 versionen, som tyvärr aldrig släpptes utanför Japan. Som så många Tales of-spel… Dock släpptes den dåliga GBA versionen av spelet här… Har ännu inte spelat igenom detta spel, det är något jag måste rätta till någon dag.
04. Tales of the World: Reve Unitia: Shining Darkness av Nakagawa Nami

Ytterligare en sång från ett spel som aldrig släpptes utanför Japan, Reve Unitia släpptes till 3DS och är något form av crossover spel som alla Tales of the World spelen är. Det var inte allt för längesedan jag hörde denna sången för första gången, den klickade direkt med mig. Tempot, sången, melodin. Det låter för övrigt annorlunda jämfört med hur de flesta Tales of-intron låter. Så den har blivit en snabbt favorit, själva intro filmen är också jäkligt grym.
03. Tales of Symphonia: Starry Heavens av Misono

Tales of Symphonia var det första Tales of-spelet som jag spelade och första gången jag hörde och såg introt blev jag så överförtjust i det. Lyssnade på det i sträck och såg på introt hela tiden, det satte sig verkligen på skallen för min del. Original introt gjordes av gruppen Day After Tomorrow, men gruppen bröt upp och sångerskan Misono fortsatte solo.
02. Tales of the Abyss: Karma av Bump of Chicken

Gitarrer, tempo och rock! Oh, yeah! Tales of the Abyss är ett av mina favorit spel i serien och introt är så jäkla bra! Det har ett schysst tempo som drar med mig in helt och hållet, vi fick en instrumental version av sången i den engelska versionen av spelet. Vi fick dock lite kraftigare gitarrer i sången, men det är synd vi inte fick den som den skulle vara.
01. Tales of Xillia: Progress av Ayumi Hamasaki

I normala fall så är det väl nr 02. som skulle ha varit på första plats då jag verkligen älskar lite rockigare låtar. Men Progress är en sådan låt som sätter sig i hjärtat på mig, den har en sådan vacker och sorgsen melodi. Blir alltid lite rörd och det är även därför den kniper första platsen, film, musik, spel eller vad det nu än kan tänkas vara som berör mig känslomässigt är saker jag värderar väldigt högt. Denna melodin är så underbar.
Håller ni med mig? Tycker ni något annat? Berätta vilka ni tycker är era bästa intron till Tales of-spelen. Har för övrigt en känsla att Tales of Berserias intro Burn av FLOW kommer bli en ny favorit, om jag ska gå efter det jag hört i trailern för spelet.
Back to winning in English again as you can so clearly see. So here in Sweden we are almost nearing midnight and that means the end of 2014.
It had been an pretty okay year, nothing more nothing less.
The last movie of 2014 for me was Sideways that I've just finished watching. It was a pretty nice movie, Paul Giamatti is always great. Need to rewatch Shoot em Up again soon.
Last game I've played this year turned out to be Injustice: Gods Among Us for PlayStation 4. I'm guessing first game I play/beat in 2015 will be
Tomb Raider: The Definitive Edition, a great game that I've played before for the PlayStation 3. It felt like it was deserved to be replayed on the PS4.
I'm not so sure about my game of the year, but I'm fairly certain is either
Tales of Xillia 2 or Tales of Hearts R. The worst game for me this year is Watch_Dogs, it did not live up to the hype for me. Looking forward to all the games coming out next year all the movies,I really hope 2015 will be a really great year.
Well folks, thanks for this year. Looking forward to the adventures next year will bring. I'm hoping it will be a new start for things. Take care y'all.
So I finished Tales of Xillia 2 yesterday and I enjoyed it very much. I think it is a worthy successor to Tales of Xillia and one of the best games I've played this year. Not to mention that it has been my most anticipated games of the year for me. I am going to talk a bit about the game, but then I'm going to jump in more on the story and there is going to be spoilers. So if you haven't finished the game stay away from now on. Just wanted to warn you all so you can hang me for it later. From here on there will be spoilers.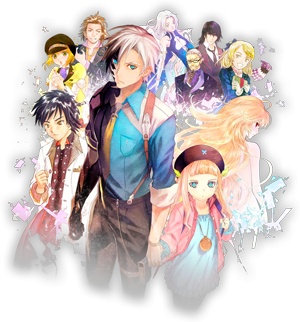 Today has been a really great day, I've done absolutely nothing but playing games. It has been a really lazy Sunday and I love it!!
I've had a real hard time putting Tales of Xillia 2 down, I've done tons of sidequests and i'm almost addicted to them. XD
Playing poker in TOX2 was pretty fun too and I usually suck at those kind of games. Doing character quests are fun and I love learning more about the characters of the game.
I'm trying to max out some of the characters affection for Ludger too. I'm almost done with the first one and I'm about 40hours in. I really hope the others go much faster. I'm thinking of taking the platinum trophy in this since I have it in the first game. I would love to have the trophies in Tales of Symphonia Chronicles HD too, but they take to much time. But who knows? One day perhaps. The only reason I are about trophies for the Tales of games are I love showing I've finished all the challanges of the game.
Hello everyone! I'm trying something new today! I'm making an audio recording and since this is so new for me, I'm only talking in Swedish. I hope some can enjoy it and I hope to get a bit more training with this, so I can feel more comfortable about this. Would love to make more of these in the future, the file isn't edited much so I hope you can deal with that. Thanks and take care guys! OH, btw. The audio is not edited so its pretty raw and I make a few mistakes. Hope you'll give it a listen to anyway.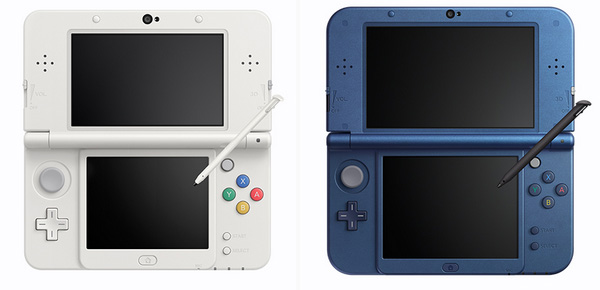 YazTalks – Episode Zero: The first test [in Swedish]


Please have a listen an tell me what you think.
So its been a while since I posted anything. A shame for me since it feels like it's growing longer between posts, it's not like I don't have stuff to write about. But I just don't get around to it and as I've mentioned before on this blog, I write for me. If I write some gibberish or whatever it's because I need to get that out of my system and if some of you can find something good/funny/ or other stuff in that it makes me happy. =)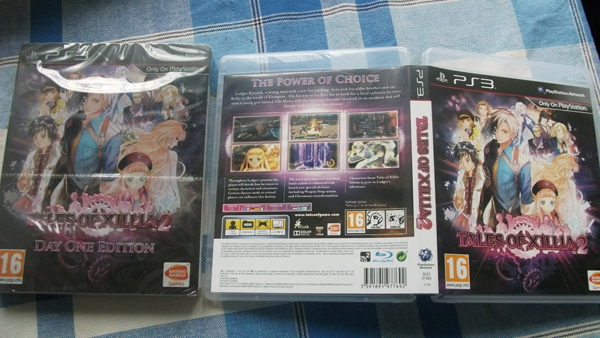 And as you see above, I picked up my copy of Tales of Xillia 2 last Friday (22/8). I have just passed about 18h in the game and I'm at level 30 and I'm having a blast so far. Still to early to say if the whole game will be fun, but I'm normally not dissatisfied with the Tales of games. And today I've preordered Tales of Hearts R for the PlayStation Vita, I am hoping an crossing my fingers that it will be playable on the PlayStation TV. I've got nothing against handhelds, but I can't sit down with a game and relax the same anymore if it's on a handheld. You can think what you will, but I'm the one who is missing a ton of great games because of this. =/
I'm also happy because I've been able to upgrade my old mobile phone. It was slow and crashed and was ready to die and I'm very dependent on my phone in work, that's where I keep track of everything I'm planing and stuff like that. So I had to bite the bullet and it put me in the red, but I got a Nexus 5 and I'm very happy with it! I can take better photos, way, way better than my old phone! And I have the need for that to in work, when I have to report some stuff to the bossed. Like and accident or destruction of property we take photos of that. Well enough of that, I'm just so freaking happy to have a phone from the this age.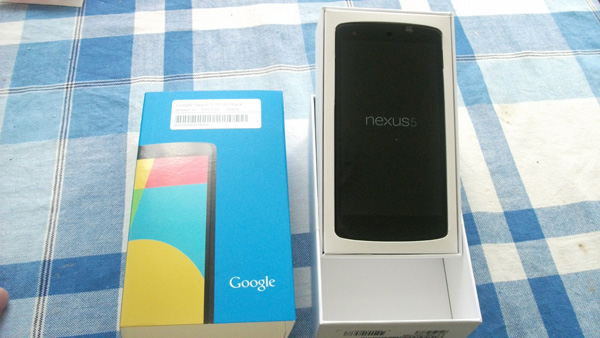 About one and a half week ago, me and Elden had a barbecue at his place. OMG! It was so damn good! We had ribs, which I must say was the most disappointing of the bunch of meat we had. Then we had tenderloin I think, its called in English. It was some of the best meat I've eaten in ages. And I brought a steak that also grilled. Man it was so good! Hope to do that again soon and we watched Mrs.Doubtfire in honor of Robin Williams. It was a really good day and a very stress free day, I really needed that because I was starting to go to a darker place myself. Having not been feeling well and other problems eating away at me and my depression going back and forth like a damn swing. So yeah, that was a great day and it helped me greatly.
So yeah, happy as can be and I'm starting to feel a bit better too. I've had a little mini-vacation from work now. But I'm only free one more day, then Thursday it's back to business. But I've had the chance to recharge a bit and do what I wanted, so it feels better. But it is still going to take a while before I'm filled with my usually energy again. At least I hope so, because having to much energy is hard too and it's much easier to deal with when you to tired to do anything. ;)
Damn, I've been so busy this past month. I really haven't had anytime to write anything or rather I've been much to tired to write anything. I've more or less been working nonstop and working overtime, just to be sure we've had everything ready at work. But soon everything will be back to normal there too, so it will be good. No more extra weekend shifts, just my one regular working weekend. It's gonna be good.
My damn cellphone is slowly dying. The battery is messed up, just like the rest of the phone. But then again it was a cheap crap phone, I just got since I needed something. But I'm so tired of it now, I've been eyeing a Nexus 5 which I've only heard good things about. If I can managed to get one it would be a early birthday present to myself, I must have a phone in my work, one that I can sync to my mail and calendar. Those two things are very important, if I just needed to speak I could have bought something much cheaper. But for once I'd like to have a really nice phone and not settle for a cheap piece of shit.
… And I guess no one missed the news of Robin Williams passing. That really hit me hard, people die everyday and usually I don't think too much about it. It's not like I can do anything about it. But I was genuinely sadden by that news, Robin Williams was a great actor and one of my favorite actors period! He was not only good at comedy but I loved him in One Hour Photo. This upcoming weekend I'll be having a bit of a Robin Williams marathon, gonna watch some of my favorite movies with him. R.I.P Robin Williams and thanks for everything you gave us.
It is a little less than a 1½ week for the European release for Tales of Xillia 2, so looking forward to that! I've even taken some more vacation time so I can spend time with the game. I really am looking forward to that game, so much that I actually haven't been playing much else. Well I finished Strider and I'm not quite sure what I think of that game, it was okay but probably not much more in my book. I've also gotten The Last of US: Remastered and I hope to find the time for that one, some day too. Its not a priority to play that title again, since it wasn't all that long ago since I finished the game on my PlayStation 3.
I have some more games I'd like to get my hands on this year, Infamous: First Light, Ar Nosurge, Kingdom Hearts 2.5 HD ReMIX, Tales of Hearts R and a few more. Hopefully I'll be able to get them all. I'm trying to put some money away since I'm looking for a new apartment, if I get one there will likely be no more games for me this year.
Last weekend I went out with my friends Elden and Tenchi to fish. Man I haven't gone fishing in years, it was actually pretty fun and relaxing. Sadly we didn't get anything. Okay, okay I'm lying. I managed to get four clams and a water leaf. So I got a clam-salad! Haha… Yeah.. Hopefully the next time we'll actually get some fish too, that would be pretty nice.