It's that time of the year again when a year of hard gridning finally pays off and you level up! As of today I'm now level 37! Damn I'm starting to get really old! One foot in the grave! Haha. Well perhaps not quite.
Has some friends over last weekend to celibrate a bit early, it was fun and I enjoyed it. Got some gifts too. I now finally have the Black Ranger from the Power Rangers Lightning Collection in my…. Collection. >_>
With Zack in my time I now have the 5 OG Power Rangers, I never had them all even as a child, so this feels great! And Green Ranger will probably be landing in January.

Here they are! The original 5! All in their boxes! They had never been out of the box before, but now with them being together, it's time to set them free!


Here they are in battleposes and ready to kick evils butt!


And while I don't have that many bad guys, Lord Zedd, Lord Drakkon and Goldar will all put the Rangers to the test! (I really want Mesogog and a seperate Rita figure!)

I'm so happy with this and it's a fantastic gift. Zack was also a bit rare and hard to find, so I'm super happy I got him as a gift from my friends. Thanks to my good buddy to posed all the figures for me, I'm not all that good at getting them in the poses I want.
I also got a giftcard from another friend, so now I can get a PlayStation 5 game almost free, so that's very appriciated. Or I'll use it on the PS5 to get it a bit cheaper, either way I'm very greatful for that. Thank you. :)
And of course I've bought something for myself too. It just so happened that this game released today, so it was the perfect gift to give myself.

Can't wait (yes I can) to play this one. The last game in the Trails of Cold Steel saga. But I'm not so sure I want to start a long JRPG just 2½ weeks before I'm getting my PlayStation 5. Will save it for later and find something else to play for now.
Jag har gjort något jag inte trodde skulle vara möjligt. Eller åtminstone något som jag har hoppats skulle bli en möjlighet sedan en lång tid tillbaka.
Jag har nämligen bokat alla sju Mighty Morphin Power Rangers Legacy figurer! Woo!
Dom kommer släppas i februari så det är gott om tid att lägga undan lite pengar till dom, har velat ha ett komplett Mighty Morphin Power Rangers-lag hur länge som helst.
Ville få tag på dessa förut men de sålde slut så snabbt, de som kommer i Februari är en återutgivning, så nu var jag snabbt som fasen med att förboka!
Då det är svårt att hitta några ordentliga bilder på figurerna, så jag fick lov att posta ett foto från Vpaulio44 från Reddit. Thanks again, I appreciate it.
Tyvärr innehåller foto ovanför inte alla Rangers, så här är de resterande två Rangers som saknas. White Ranger är samma person som Green Ranger, bara med nya krafter
i framtiden. Men då de tillhör Mighty Morphin Power Rangers säsongerna så vill jag naturligt ha även den. Jag vill ju/behöver ha ett komplett sett av de sju Rangers.

Om man samlar på sig de fem original Rangers, Red, Blue, Black, Yellow och Pink så får man delar så man kan bygga ihop deras Megazord. Så tekniskt sett har jag fått 8 figurer i denna bokningen. Det känns verkligen helt fanatiskt och nästan lite overkligt.
Som yngre hade jag aldrig hela gänget, hade ju Green Ranger naturligtvis, då han är en personlig favorit. Red och Black tror jag, sedan fanns det inte pengar till fler.
Då man ville ha så många andra saker, som Green Rangers dolk, White Rangers Saba svärd. Det var så mycket man hade, men inget har i princip överlevt diverse flyttar. :(
Vilket faktiskt för mig ledsen, önskar man hade kvar något mer än min gamla Dragonzord.
Det lite tråkiga med dessa figurer är att de kommer inte med sina vapan, utan det är bara Green och White Ranger som får sina vapen med sig. Om det har att göra med att man fick med Megazord delar i de andra fem Ranger paketen kan jag inte svara på, men det är synd dom inte slängde in vapnen här också. De återsläppte ju de fem original Rangers med metal målningar och de har vapnen, inget jag är sugen på att skaffa dock.
Detta kommer bli min egna lilla födelsedags present till mig själv, även om de kommer långt efter jag fyllt åt. Det har nu gått fyra år sedan mina underbara vänner gav mig min Legacy Dragon Dagger från serien. <3
Jag ägde ju original Dragon Dagger som släpptes 1994 och älskade den och blev lite förstörd när jag förlorade den. Legacy linjen är både större och mer show-accurate.
Ni kan se det inlägget här: Best Birthday present ever!
Nu ska vi bara leka "Den som väntar på något gott"-leken…
Well what do you know? Next years Power Rangers season will be based of my favorite Sentai season! Tokumei Sentai Go-Busters, which had it's run in Japan in 2012.
I was deaply saddened when Saban skipped this season when adapting the Sentai shows into Power Rangers. But now a few years later, it seems like my wish will come true. Now I can only hope it turns out good. And they can have someone replicate Enter, because he is fantastic. Same goes for the character of Jin and J, some of the best comedic duo I've encountered. But I'm not confident they can pull that off.
And for the first time in Power Rangers history they will ditch the spandex and put on some nice leather suits! The quality is like night and day.
Here what it said about the story in a press release.
Set in the future, a secret agency combines a newly discovered substance called "Morph-X" with animal DNA to create the Power Rangers Beast Morphers team. The Rangers must fight off an evil sentient computer virus bent on taking over the source of all Ranger power, the Morphin Grid itself. Featuring never-before-seen leather suits and an all-new beast-themed arsenal (including dynamic new Zords), fans should get ready for a season full of secret ops and morphinominal fun.

Content from Power Rangers NOW:
https://www.powerrangersnow.com/power-rangers-beast-morphers-revealed/
So I'm keeping my fingers crossed that this one turns out really good. Mighty be too much to hope for, since they have a whole lot to live up to. But then again I should never compare the Sentai series to the Power Rangers adaption. So I'm casually optimistic.

Check out the Japanese opening to Go-Busters. Such a great song. <3
Tiden går på tok för snabbt alltså, nu har snart ett helt år passerat igen. 2016 har varit ett jävligt blandat år måste jag säga, från att hänt så mycket skit i världen och det egna livet varit väldigt varierande. På både gott och ont. Har inte slutat äta godis som jag hoppades göra… Så nu till nästa år måste jag ta tag i det ordentligt, vill inte känna en sådant besvikelse på mig själv som jag gör nu. Måste verkligen se till att anstränga mig bättre där, men har fortfarande inte rört läsk åtminstone.
Ett av årets stora höjdpunkter för min del var att min kompis CrilleKross kom på besök, det var första gången på 5-6år som vi sågs IRL. Det var trevligt som fan.
Synd man bor en bit ifrån varandra så man inte kan ses lite oftare, vi åkte även på en spelmässa där jag fann Star Ocean: Second Evolution till PSP för en hundring.
Ett spel som i vanliga fall ligger på över 400kr på eBay. Kände mig nöjd med det.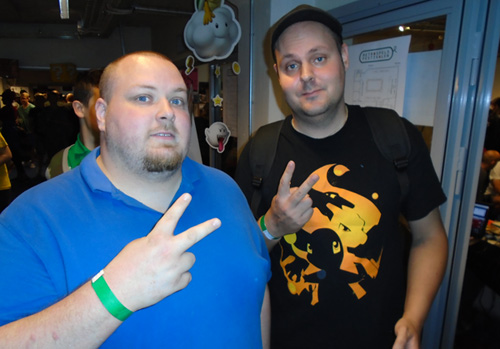 Gjorde ju en liten utmaning för mig själv, skulle försöka klara 52-spel på ett år.
Det har inte nått hela vägen fram, som det är just nu står det på 38 klarade spel i år.
Får se om det hinner bli några fler innan den 6e januari, det var då jag drog igång med detta projektet. Men har spelat fler spel i år än förra året, då det är ju en vinst och har haft väldigt kul med en hel del av spelen, har ju tagit min tid. Så man har inte spelat bara för man skulle nå detta mål, utan jag har tagit det lugnt och njutit.
Av alla eller de flesta av spelen åtminstone. Vad skulle bli mitt Game of the year (GOTY)? Har spelat fruktansvärt många bra spel i år och jag kan faktiskt inte riktigt välja. Mitt GOTY står mellan Uncharted 4: A Thief's End & Final Fantasy XV. Båda två är riktigt bra och grymma spel! Som levde upp till mina hopp och förväntningar.
Det blev en del biobesök år i år också, typ 9-10st. De flesta om inte alla superhjälte filmer har man ju sett på bio, men favoriten blev helt klart årets första film. Vilket var Deadpool! Fan vad jag gillar den, den har fått mig att skratta mer än någon film gjort på år! Och så var det så skönt att se att filmen fick så stora framgångar.
Ryan Reynolds är förtjänat det, även alla andra inblandade. Tror den andra favoriten från bio är X-men Apocalypse, om inte enbart för Quicksilvers scen.
Nu är snart 2017 här och jag hoppas verkligen det blir ett bra år, där man slipper smärta, kan gå ner lite i vikt och ha kul. Tales of Berseria släpps ju den 27e januari och jag längtar som en galning till det! Den 12-13 januari får vi äntligen veta mer om Nintendo Switch. Liveaction filmen av Skönheten & Odjuret har premiär i år, lika så Power Rangers filmen för att bara nämna några. Det blir nog ett riktigt grymt åt nästa år. Skönt om er allihop och ha ett riktigt gott nytt år på er!
Wow! Denna månaden har ju flugit förbi! Allvarligt? Var fan tog den vägen!? Nu är vi på övergången till Februari och det känns som man knappt hunnit känna av Januari. För egen del har det ju varit en del på gång, så det är väl därför det har gått så snabbt för mig. Det har varit en del förberedelser för min resa till Stockholm, då det även var min första gång att flyga så kan jag säga nervositeten var på sin max nivå. Men jag överlevde, både resan dit och hem. Kändes rätt skönt faktiskt, dock fick vi en jävla turbulens på hemvägen så jag trodde jag skulle få ett hjärtattack.
Tyvärr hann jag inte få någon större uppfattning om Stockholm, inte mycket mer än att det var folk precis överallt. Satan vad fullpackat det var precis överallt, restauranger så som fik. Önskar vi hade kommit ifrån kursen tidigare dag 1, så man hade fått en chans att se vad staden hade att erbjuda, när vi var klara var det mesta stängt och jag var fysiskt slut i skallen efter hela resan. Jag tyckte Malmö var stort nog för mig, men numera så känns det som en väldigt liten stad. Jag hoppas det blir fler besök i Stockholm i alla fall, där det ger chansen att faktiskt få kolla runt lite ordentligt. Det hade säkert kunnat vara riktigt trevligt. =)
Då som sagt mina tankar varit fokuserade på min resa har inte mycket annat blivit gjort. Har inte spelat så mycket, vilket känns lite trist må jag säga. Lyckades dock komma igång lite med Super Princess Peach till Nintendo DS under resan, så det var trevligt. Spelet är rätt skoj, gillar det verkligen än så länge. Har lite svårt att veta vad jag ska sätta mig med, har en del att spela men jag känner inget "sug" för någon av dem. Tyvärr funkar det inte bara att sätta sig och spela för mig, måste gärna känna en liten dragning till det. Men det blir väl troligen South Park: Stick of Truth eller Kingdom Hearts 2.5 HD ReMIX som kommer spelas. Annars så väntar jag väl mest på att Final Fantasy Type 0 ska släppas, samma sak med Batman: Arkham Knight. Tillsammans med Tales of Zestiria är de spelen mina mest efterlängtade spel i år.
Ser fram emot att få se hur Power Rangers Dino Charge blir. Såg ju på Zyuden Sentai Kyoryuger som Dino Charge baseras på och den gillade jag verkligen. Men fan att de hoppar över min favorit säsong Go-Busters! Fast kanske lika bra, blir svårt att toppa eller göra en karaktär lik Enter från Go-Busters, om det här låter som goja för er googla det. Ser även fram emot att få se den senaste sentai serien från japan, nämligen Shuriken Sentai Ninninger. Har förhoppningar på den, men tills vidare lämnar jag er med introt till Dino Charge.
It will soon be the 27th October and that means I will turn 31. A year older and a year wiser as they might say, haha. Well not so sure about the last part, but at least older. And today I was moved, I'm still at a loss for expressing my gratitude.
My friends banded together and got me something I've wanted for a long, long time. Or rather I wanted to regain something that I lost a long time ago. This year marks 20years since I got the Green Ranger's Dragon Dagger for Christmas and my friends got me the Legacy Dragon Dagger. And my emotions are all over the damn place! The original Dragon Dagger was my favorite Power Rangers toy when I was a child and I've always loved to, so to finally have it again has made me happy beyond words. I really can't express how I feel, but hopefully I can get though a bit more in the second episode of YazTalks.
Yeah, so I'm 26 years old and still dig Power Rangers. Something wrong with that?
Well for some there might be. But hey, my inner kid is still alive and kicking and I intend to keep him that way. I like a whole lot of stuff that isn't considered "grown-up", but I couldn't really care what people think. I enjoy it and that's all that matters.
And I know more people enjoyed Power Rangers when they where younger, but they are to ashamed to admit it. Yeah! I'm a big nerd and I'm loving it! :D
I had so many toys, The Thunder Megazord, The Dragon Dagger (I miss you) and a bunch of figures. I wish I had taken better care of them when I was younger… At least I still have my Dragonzord.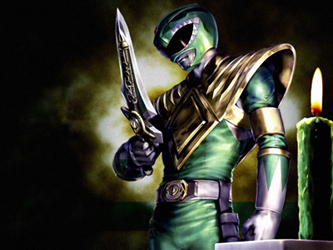 Well anyway… Power Rangers was a big part of my life when I was younger and it meant a lot to me, That's why I was a bit sadden when Saban (the company who made Power Rangers) sold their rights to Disney. Sure the show got a higher budget and looked better. But then again its Disney so it also became a bit more kid-friendly & they had to add more humor to it…
But hopefully it can regain some of its former glory, since Saban is going to buy back the rights to the Power Rangers franchise. At least I know they care about it. I'm also hoping this means that Ron Wasserman will be making the theme songs and music for the shows again.
You can read about the news here at The Hollywood Reporter, but as I said for me this is great news. And I'm looking forward to see what will happen with the show now, that its back where it belongs. The kid in me is getting excited and it looking forward to this.