Det var ett tag sedan jag gjorde ett ordentligt inlägg här, det har varit ett händelserikt år, då jag och en kollega tog över driften på jobbet och jag blev driftledare.
Nu i slutet av året gick jag igenom en operation och tog bort ytterligare en njursten, som var närmare 1cm stor. Just nu mår jag riktigt bra, känner jag har ork och energi. Så nästa år ska fokus vara på mig själv, äta bättre, gå på gymmet. Motionera mera, allt som kan förhindra att det kommer fler njurstenar. Jag vill aldrig ha så ont igen…
Men det som har hänt den senaste månaden är att jag har helt fördjupat mig i Xenoblade Chronicles 2 sedan det släpptes, sedan den 1a december har jag inte tänk eller ens funderat på ett annat spel, det har alltid funnits i mina tankar. När jag inte har spelat, så har jag tänk på att spela, har otroligt skoj med spelet.
Helt klart en av mina absoluta favoriter för i år och en kraftig kandidat till mitt
Game of The Year. Är uppe i över 90timmar just nu och jag vet inte hur långt in i spelet jag, alltså hur långt ifrån slutet jag är. Men jag bryr mig inte så mycket, har kul med att göra sidouppdrag och bara utforska den enorma ställena som finns på Titanerna. Det är få spel som får mig att vilja utforska varje litet hörn av ställena jag besöker och Xenoblade 2 är verkligen ett av dom.
Bara hoppas jag kan få tag på KOS-MOS snart, håller på att bli smått galen på det!
Det är även med Xenoblade Chronicles 2 jag kommer spendera min julafton med, håller precis på att förberedda lite grejer. Telefon på ljudlös, alternativt stänga av den. På med hörlurarna och glömma allt och alla i övriga världen och bara fokusera på spelet. Det ska bli skönt att slippa känna stress denna dagen.
This year is coming to an end, I feel like I won't have much more time to play any other games that Xenoblade Chronicles 2 before the year is over. So I thought I would post about the games I've played and beaten this year. There are some games I've played for a few hours, but they won't be in this list.
I'll only list the games that I've beaten, I've finished 43 games this year and that feels fantastic. Last year it was 38 games finished so as I said it felt fantastic to have finished so many games. Not only did I get to play more compared to last year, I felt like I had more fun playing games than I've had in a long time.
Looking forward to all the great games I'll be playing next year, I sure do hope I can squeeze in some titles from this year that I didn't get a chance to play.
I wanted to write something about each game, but I didn't make any notes while playing them and I'm not sure I remember all the games right. So I will not say something about them, because I could be misremembering what i felt and thought about the game at the time.
The Legend of Zelda: Majora's Mask 3D (3DS)
The Legend of Zelda: A Link Between Worlds (3DS)
Power Rangers: Super Legends (PS2)
My name is Mayo (PS4)
Rise of the Tomb Raider (PS4)
Steamworld Dig (PS4)
Tales of Berseria (PS4)
Gitaroo Man (PS2)
Kingdom Hearts 0.2 Birth by Sleep -A fragmentary passage- (PS4)
Stories: A Path of Destiny (PS4)
Batman A Telltale Series (PS4)
SnipperClips: Cut it out, Together! (Switch)
Shovel Knight: Specter of Torment (Switch)
The Legend of Zelda: Breath of The Wild (Switch)
Shovel Knight: Shovel of Hope (Switch)
Blaster Master Zero (Switch)
Kamiko (Switch)
Kingdom Hearts II HD Final Mix (PS4)
Super Bomberman R (Switch)
Wonder Boy: The Dragon's Trap (Switch)
NieR: Automata (PS4)
Sonic The Hedgehog (MegaDrive)
Mighty Gunvolt Burst (Switch)
Cave Story+ (Switch)
Crash Bandicoot 1 HD (PS4)
Teenage Mutant Ninja Turtles: Turtles in Time (SNES)
Final Fantasy XII The Zodiac Age (PS4)
The Walking Dead: A New Frontier (PS4)
Disgaea 5 Complete (Switch)
Shantae Half-Genie Hero: Pirate Queen's Quest (PS4)
Sonic Mania (Switch)
Uncharted: The Lost Legacy (PS4)
Ys VIII: Lacrimosa of Dana (PS4)
Knack 2 (PS4)
Dragon Quest Builders (PS4)
Castlevania: Symphony of the night (PS1)
Shovel Knight: Specter of Torment (PS4)
South Park: The Fractured But Whole (PS4)
Super Mario Odyssey (Switch)
Dragon Quest Heroes II (PS4)
Sonic Forces (PS4)
Mighty Gunvolt (Steam)
Then what game would I consider my Game Of The Year? Well… I'll have to get back to you on that one, since I'm currently playing Xenoblade Chronicles 2 and having a blast with that and really enjoying it, it is a strong contender for me.
But then again this year has been filled with so many great games! It's so hard to choose just one title.
Tiden går på tok för snabbt alltså, nu har snart ett helt år passerat igen. 2016 har varit ett jävligt blandat år måste jag säga, från att hänt så mycket skit i världen och det egna livet varit väldigt varierande. På både gott och ont. Har inte slutat äta godis som jag hoppades göra… Så nu till nästa år måste jag ta tag i det ordentligt, vill inte känna en sådant besvikelse på mig själv som jag gör nu. Måste verkligen se till att anstränga mig bättre där, men har fortfarande inte rört läsk åtminstone.
Ett av årets stora höjdpunkter för min del var att min kompis CrilleKross kom på besök, det var första gången på 5-6år som vi sågs IRL. Det var trevligt som fan.
Synd man bor en bit ifrån varandra så man inte kan ses lite oftare, vi åkte även på en spelmässa där jag fann Star Ocean: Second Evolution till PSP för en hundring.
Ett spel som i vanliga fall ligger på över 400kr på eBay. Kände mig nöjd med det.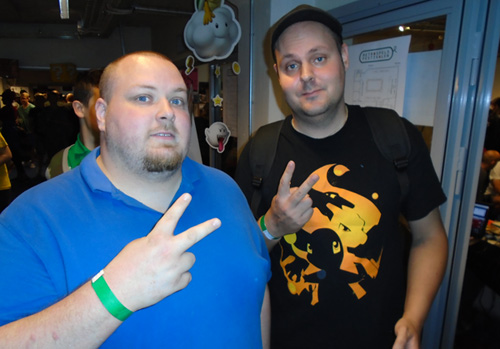 Gjorde ju en liten utmaning för mig själv, skulle försöka klara 52-spel på ett år.
Det har inte nått hela vägen fram, som det är just nu står det på 38 klarade spel i år.
Får se om det hinner bli några fler innan den 6e januari, det var då jag drog igång med detta projektet. Men har spelat fler spel i år än förra året, då det är ju en vinst och har haft väldigt kul med en hel del av spelen, har ju tagit min tid. Så man har inte spelat bara för man skulle nå detta mål, utan jag har tagit det lugnt och njutit.
Av alla eller de flesta av spelen åtminstone. Vad skulle bli mitt Game of the year (GOTY)? Har spelat fruktansvärt många bra spel i år och jag kan faktiskt inte riktigt välja. Mitt GOTY står mellan Uncharted 4: A Thief's End & Final Fantasy XV. Båda två är riktigt bra och grymma spel! Som levde upp till mina hopp och förväntningar.
Det blev en del biobesök år i år också, typ 9-10st. De flesta om inte alla superhjälte filmer har man ju sett på bio, men favoriten blev helt klart årets första film. Vilket var Deadpool! Fan vad jag gillar den, den har fått mig att skratta mer än någon film gjort på år! Och så var det så skönt att se att filmen fick så stora framgångar.
Ryan Reynolds är förtjänat det, även alla andra inblandade. Tror den andra favoriten från bio är X-men Apocalypse, om inte enbart för Quicksilvers scen.
Nu är snart 2017 här och jag hoppas verkligen det blir ett bra år, där man slipper smärta, kan gå ner lite i vikt och ha kul. Tales of Berseria släpps ju den 27e januari och jag längtar som en galning till det! Den 12-13 januari får vi äntligen veta mer om Nintendo Switch. Liveaction filmen av Skönheten & Odjuret har premiär i år, lika så Power Rangers filmen för att bara nämna några. Det blir nog ett riktigt grymt åt nästa år. Skönt om er allihop och ha ett riktigt gott nytt år på er!
Back to winning in English again as you can so clearly see. So here in Sweden we are almost nearing midnight and that means the end of 2014.
It had been an pretty okay year, nothing more nothing less.
The last movie of 2014 for me was Sideways that I've just finished watching. It was a pretty nice movie, Paul Giamatti is always great. Need to rewatch Shoot em Up again soon.
Last game I've played this year turned out to be Injustice: Gods Among Us for PlayStation 4. I'm guessing first game I play/beat in 2015 will be
Tomb Raider: The Definitive Edition, a great game that I've played before for the PlayStation 3. It felt like it was deserved to be replayed on the PS4.
I'm not so sure about my game of the year, but I'm fairly certain is either
Tales of Xillia 2 or Tales of Hearts R. The worst game for me this year is Watch_Dogs, it did not live up to the hype for me. Looking forward to all the games coming out next year all the movies,I really hope 2015 will be a really great year.
Well folks, thanks for this year. Looking forward to the adventures next year will bring. I'm hoping it will be a new start for things. Take care y'all.
Tomorrow I'll finally be able to pick up my copy of Tales of Hearts R. Really looking forward to play that game, it will most likely be my last JRPG of the year. So I really gotta make it count! The last one for the year has to be special. ;)
But then again, who knows if I'll manage to finish of Tales of Symphonia: Dawn of The New World before the year ends. While I think its unlikely that I'll jump on another JRPG after finishing another, you never know. Oh, right. As I was typing this it just came to my attention that Kingdom Hearts 2.5 HD REMiX will be released soon too, so I'll have to find time for that too. Hummm… Someone have some sparetime to give?
I've started playing Tomb Raider Definitive Edition for PS4. I played the original game before, but I had forgotten how fun I thought it was to play. Love hunting my enemies with a bow, mwhaha! It is my favorit weapon in the game.
I should go over and review the games I've played this year and see what title I'll grown GOTY (Game Of The Year).
And I need to make a better list of some of the games I am looking forward to next year and I mean a better list than I have done in the past. So I hope I can start working on that too.
Earlier today I finished Uncharted 3: Drake's Deception. A good game, but in my opinion not as great as the first or second game. The adventure doesn't feel as great as the one in the first and second game, it actually feels a little lacking. Don't get me wrong, I like it very much but it didn't live up to my expectations. One of the things I'm most frustrated with is that the writers leaves so many questions unanswered.
The villains where lacking, I hardly noticed them in the game. Just their henchmen, not like Lazarevic in Uncharted 2. Which was ruthless and a real asshole, who did anything to get what he wanted. Sure they fit the game, but I wish they had more presence in the game.
Especially since both Drake and Sully had a past with Marlowe. And how could Talbot disappear like he did? Is he a wizard? No, but seriously. I wish there was a bit more too it. Both game wise and story wise. Still a good game, that I recommend everyone to try if you like the other two Uncharted games. For me this game was contender for GOTY (Game Of The Year), but this time I don't think it will win that for me. The same year Uncharted 2 came out, so did also Batman: Arkham Asylum. Both of them competed for GOTY for me that year, the winner was Uncharted. But this year with Uncharted 3 and Batman: Arkham City. It could very well be Batman what will take my own personal GOTY this time. We'll see, I am not finished with that game yet, so anything can happen.
2010 has been a pretty good year, its had its ups and downs. But its mostly been a really good year, not a very good gaming year. For me then, I've mostly had disappointments when it comes to games. A shame, but thankfully 2011 looks way better for me in terms of games. So I'm hoping 2011 will be a really will be a good gaming year and a good year all around.
I've also counted the views on my site since January 2010 and I counted the views last night to 11181. That's a lot of views! But it feels really nice man. And with this post I've made 98 posts this year. I also have some other stuff planned for next year a new project I'm gonna give a go. I'm just hoping there will be time and energy to spend on it, but we'll see.
Have a great last day of 2010 and happy new year to you all!


GAMES OF 2010
The games I list here doesn't necessarily have been released this year, but are games I've played this year.
GOOD: Darksiders, 3D Dot Game Heroes, Infamous, Heavy Rain.
SURPRISE: Nier, Transformers War For Cybertron.
LETDOWN: Final Fantasy XIII, Atelier Rorona, Castlevania Lords of Shadow.


GAMES I WANT IN 2011
Some games I'm really looking forward to in 2011. And Hopefully I'll get them all
Uncharted 3, Batman Arkham City, Disgaea 3, Ar Tonelico Quga, Hyperdemenson Neptunia,
ICO/SOTC Collection, White Knight Chronicles 2.