AHH!!! Just one more week to work and them I have a three week vacation! How I look forward to that! I'm starting to feel really tired and to get a chance to recharge my batteries would be great. I'm just going to take it easy and just relax, not going to think about work once.
And then into my second vacation week, I finally get to put my hands on Tales of Xillia! I am eagerly awaiting that game! I want it and I want it now! I might even get the Collectors Edition of the game, that is if where I'm getting it from will get any in stock. If not it's just the regular version for me then.
For the last couple of days I've seem to have hurt my neck while sleeping, It's been aching like hell and I could hardly turn my head. Thank god it's getting better now, it still aches a bit but it is getting better. So it wasn't anything serious, thankfully. Other than that I am actually feeling pretty good, it has been some time since I've felt this good. So I am really hoping it will continue like this.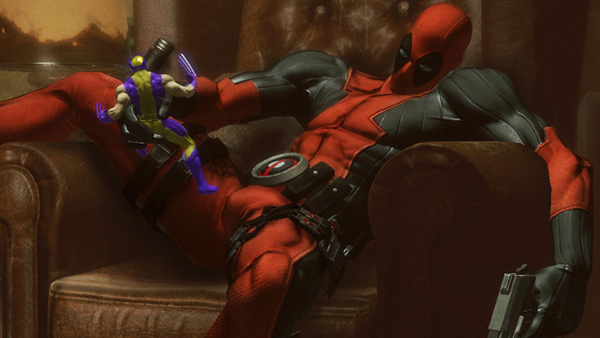 Last time I posted I told y'all that I had finished The Last of Us (great game!) after that I started playing Deadpool. I needed something funnier to get rid of the somewhat heavy feeling from TLOU, and Deadpool really delivered in the funny department. I am a big fan of Deadpool, I've have read most of the comics and enjoyed them very much. And I think High Moon Studios capture the funny stuff really well. I'm not all that sure about gameplay, I wasn't too fond of that actually. But the game is definitely worth a try if you can borrow it. Deadpool is also the 86th Playstation 3 game that I have finished, gotta get a hundred at least! But that won't be a problem. =)