At long last Koji Igarashi and the team behind Bloodstained has revealed the release date of the game! And thankfully we will not have to wait all that long!
After god knows how long we will be able to play this game. I've waited so long for this, it has been on my lists for upcoming games I'm looking forward to many times now.
The game will be released on June 18th. But the Nintendo Switch version will be release a little bit later, on June 25th. So not all that long.
So enjoy the trailer and see how much they have improved the game. I think it looks really good, but then again I'm one of those who never had problems with how the game looked like from the start. But I do appreciate that it looks prettier now.
I'll be taking my chance with the Switch version. I pledge $60 on Kickstarter to get the PlayStation 4 version physically, but I think I'm gonna leave that one unopened. Plus I ordered Bloodstained: Curse of The Moon for Switch from Limited Run Games, would be nice to have both physically for Switch.
I've longed for a new Castlevania game in the vein of Symphony of The Night and of course the GameBoy Advance and Nintendo DS games. They are some of my favorite games of all time. We have been getting a lot of "Metroidvania" games lately, which is nice! But I've never fallen as much in love with them as I have with Koji Igarashi's Castlevania games. But since he left Konami some time ago, he can't make anymore Castlevania games and I'm pretty sure Konami can't make them own their own, the Lords of Shadows games were okay at best. I myself vastly prefer the PlayStation 2 Castlevania games, something I seem to be somewhat of a minority to like.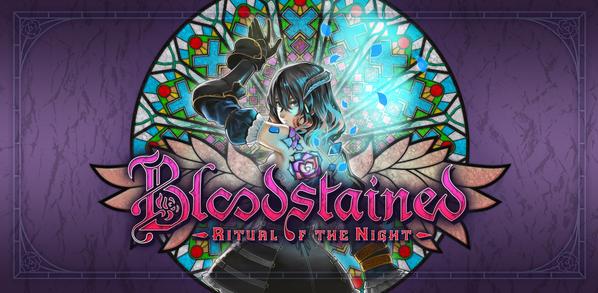 Either way, Mr.Igarashi is back and he brought a Kickstarter with him for Bloodstained: Ritual of The Night. Sadly there are no gameplay, but a lot of concept art of the characters and man I'm really looking forward to this, the game has already reached its funding of 500.000 dollars. So it confirmed to come out on PlayStation 4, Xbox One and PC. So all extra money they get now is to fill the game, with a lot of extra stuff. One of the things I'm looking forward to most is that Michiru Yamane is onboard with this project. She did the music for SOTN and a bunch of Castlevania games after that one. This is very important to me, her music is very important for the right feel, at least for me.
The video he put up together with the Kickstarter is great and you can see it at the end if this post.
So much awesomeness if you like cheesy stuff and Castlevania. I wish I could back this project at a higher level than the digital version, would love to have a physical version of this game, but forking out 60bucks isn't possible now, not with all the other stuff I want. Hopefully they will release a physical version later, that isn't just for Kickstarters. If they do, then I'll be getting that one too.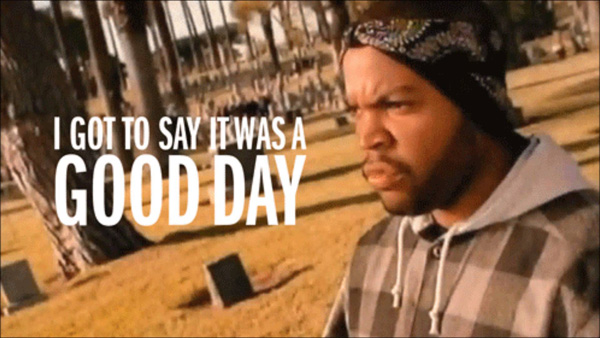 Indeed it was IceCube, it was a good day. A very, very good day I might add. I've had a really good time with two good friends, one of whom I don't see to often. But hopefully that will change and we can have more fun together. Had some food in town, then we sat and talk for a while and it was fun. Overall today has been a great day and any signs of looming depression is wiped away. I really hope this good feeling will last a long time now.
I've also started playing The Order 1886 for the PlayStation 4. Not to far into the game, but so far its pretty nice. I don't really care for graphics but man, that game is beautiful. If it is as good or bad as people say, I can't say anything about right now. I'm to early into the game to have a real opinion of the game.
Hopefully I can start my GameBoy Advance project soon. I've gotten a hold of a faulty GBA SP and I hope the screen at least work as it should. I'm going to mod it so I can a front lit screen in an original GBA since I like the form factor so much more. I'll post some pics when I start my project and hopefully I can get everything to work.
And by the way! If you have a Kickstarter account and love the old platform games Rare used to make like Donkey Kong Country N64 and Banjo-Kazooie. Some old Rare members have formed a new company and is kickstarting Yooka-Laylee. It looks great, so check it out! I've done my part.
Today I finally got my Mighty number! For those who have no idea what I am talking about, it's from the Mighty Nr.9 Kickstarter a while back. You know, that game that looks like a Mega Man game and will hopefully be really great!
Either way, everyone who donated would get their own mighty number and those I am Mighty Nr.57216! =)
I am a bit sad I didn't have the cash to pledge on a level that would get me a digital code of the game, so I'll have to buy it later. But I sure as hell will! Since Capcom can't seem to be bothered with Mega Man, I'm not letting Mighty Nr.9 out of my sight!
There was a reason I couldn't donate on the "get the game" level, since I also pledge support for Shantae: ½ Genie Hero. And that game needed the pledge more than MN9, sadly I didn't have cash at the time to do both at the "get the game" level. But I really am looking forward to both games, mostly because the little money I could offer helped make those games. I know I'm far from having made any huge contribution, but still just knowing you helped even a little feels good. I hope both games will perform well when they are released.
We are nearing the final week now, just five more days and a few hours. I'm counting from my stores midnight launch, otherwise you could just say six days. So yeah, I'm starting to feel the excitement more and more! So glad that we have a Christmas party with my work on the 29th, so I don't have to cook anything that day. AS soon as it's ended, it's straight home and continue to play with my PlayStation 4! The only real downer with this is, that I have to work on Saturday the 30th. But then I have two vacation days after that, so its worth it. And since I like my job it not a bother, it could be healthy too… I don't know if I would have left my apartment otherwise. XD
I bet you guys and gals already have hear of these kickstarters, I've have been following them both since start but I never got around to post about them. Laziness from my side and now I'm going to shamelessly promote them, even if it's a bit late.
Mighty No.9 is the spiritual successor to Mega Man and is/will be made by a bunch of people who have worked on various Mega Man games. So that's very promising and I'm really looking forward to see how it turns out. Judging from the money they have acquired from Kickstarter or rather will get, there is still a huge interest in a Mega Man styled game. Why Capcom has sent Mega Man too die is anyones guess, I'm hoping Mighty No.9 does really well and is turned into a series. Check out their Kickstarter for more info and stuff. Mighty No.9 Kickstarter
Right now it's confirmed for PC, Mac, PlayStation 3 and Xbox 360. But if they get more cash, they will also release it on Vita, 3DS, PlayStation 4 and Xbox One. Keeping my fingers crossed for that PS4 version.
And the other game I want people to see is Shantae: ½ Genie Hero. It's a game made by WayForward who most recently did DuckTales Remastered. They are also working with the guys who are making Mighty No.9 so they've got something in common.
From the trailer and the little I've tried of the GameBoy games, Shantae looks and feels like a fun old-school game. With beautiful hand drawn sprites just like DuckTales Remastered, I'm looking forward to this. I've posted a video below so watch that and see if it's a game you could think of buying. Shantae ½ Genie Hero Kickstarter
They have reached 400K and it will be coming out to just about all formats out there, but give more! We get some awesome stuff in the higher levels.