I've longed for a new Castlevania game in the vein of Symphony of The Night and of course the GameBoy Advance and Nintendo DS games. They are some of my favorite games of all time. We have been getting a lot of "Metroidvania" games lately, which is nice! But I've never fallen as much in love with them as I have with Koji Igarashi's Castlevania games. But since he left Konami some time ago, he can't make anymore Castlevania games and I'm pretty sure Konami can't make them own their own, the Lords of Shadows games were okay at best. I myself vastly prefer the PlayStation 2 Castlevania games, something I seem to be somewhat of a minority to like.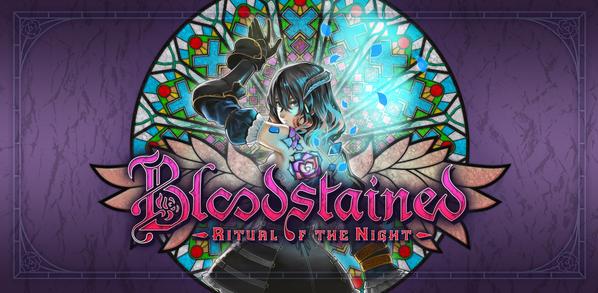 Either way, Mr.Igarashi is back and he brought a Kickstarter with him for Bloodstained: Ritual of The Night. Sadly there are no gameplay, but a lot of concept art of the characters and man I'm really looking forward to this, the game has already reached its funding of 500.000 dollars. So it confirmed to come out on PlayStation 4, Xbox One and PC. So all extra money they get now is to fill the game, with a lot of extra stuff. One of the things I'm looking forward to most is that Michiru Yamane is onboard with this project. She did the music for SOTN and a bunch of Castlevania games after that one. This is very important to me, her music is very important for the right feel, at least for me.
The video he put up together with the Kickstarter is great and you can see it at the end if this post.
So much awesomeness if you like cheesy stuff and Castlevania. I wish I could back this project at a higher level than the digital version, would love to have a physical version of this game, but forking out 60bucks isn't possible now, not with all the other stuff I want. Hopefully they will release a physical version later, that isn't just for Kickstarters. If they do, then I'll be getting that one too.