Bandai Namco has finally announced both a PlayStation 4 version and a PC version of the upcoming JRPG, Tales of Zestiria. This is one badly kept secret, but I'm glad Bandai Namco has confirmed what just about everyone knew. You can read a bit more on it on the PlayStation blog you can read it on the new Tales of blog.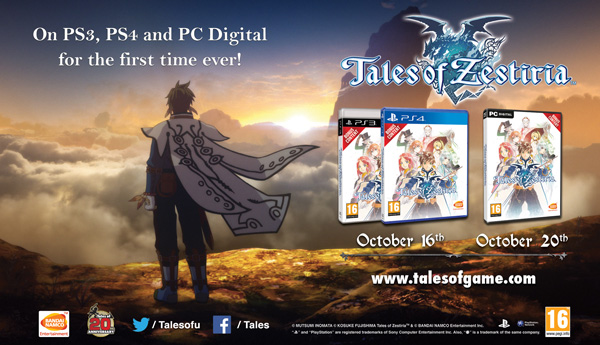 The release date for the PlayStation 3 and PlayStation 4 version is October 16 for Europe and the PC and US version will be released on the 20th October.
So I'll be getting Tales of Zestiria as an early birthday present to myself, man I'm looking forward to this! So hyped right now! I'm just glad we finally have a release date! This is without my most sought after game this year, together with Batman: Arkham Knight. But October will be an expensive month… Uncharted Nathan Drake Collection and Dragon Quest Heroes are released in that month too. Hopefully I can afford everything. The JRPG's are the most important to get or an IP that has ties to an JRPG.
I've longed for a new Castlevania game in the vein of Symphony of The Night and of course the GameBoy Advance and Nintendo DS games. They are some of my favorite games of all time. We have been getting a lot of "Metroidvania" games lately, which is nice! But I've never fallen as much in love with them as I have with Koji Igarashi's Castlevania games. But since he left Konami some time ago, he can't make anymore Castlevania games and I'm pretty sure Konami can't make them own their own, the Lords of Shadows games were okay at best. I myself vastly prefer the PlayStation 2 Castlevania games, something I seem to be somewhat of a minority to like.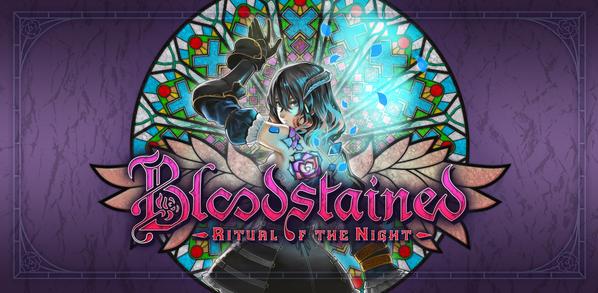 Either way, Mr.Igarashi is back and he brought a Kickstarter with him for Bloodstained: Ritual of The Night. Sadly there are no gameplay, but a lot of concept art of the characters and man I'm really looking forward to this, the game has already reached its funding of 500.000 dollars. So it confirmed to come out on PlayStation 4, Xbox One and PC. So all extra money they get now is to fill the game, with a lot of extra stuff. One of the things I'm looking forward to most is that Michiru Yamane is onboard with this project. She did the music for SOTN and a bunch of Castlevania games after that one. This is very important to me, her music is very important for the right feel, at least for me.
The video he put up together with the Kickstarter is great and you can see it at the end if this post.
So much awesomeness if you like cheesy stuff and Castlevania. I wish I could back this project at a higher level than the digital version, would love to have a physical version of this game, but forking out 60bucks isn't possible now, not with all the other stuff I want. Hopefully they will release a physical version later, that isn't just for Kickstarters. If they do, then I'll be getting that one too.
Jag är både trött och fruktansvärt uttråkad. Händer fan aldrig något.
Och man har aldrig pengar att åka någonstans. Är så jävla drygt. =/
Midsommar var väl rätt trevligt, men känner inget speciellt för denna dagen. Skönt man slipper folk som dricker i alla fall. Och så är det ju snart dags för Transformers Revenge of The Fallen, det är det som håller humöret uppe just nu. Bara några få dagar till… Längtar tills man kan få en ny dator och en HDTV.
Är det jag vill ha mest av allt nu. Har önskat mig en HDTV i födelsedagspresent/julklapp så man får väl se om tomten kommer tidigt i år. Blir att försöka spara småskramlet annars och hoppas det blir något ut av det. Eller vinna på lotto, det hade varit mysigt.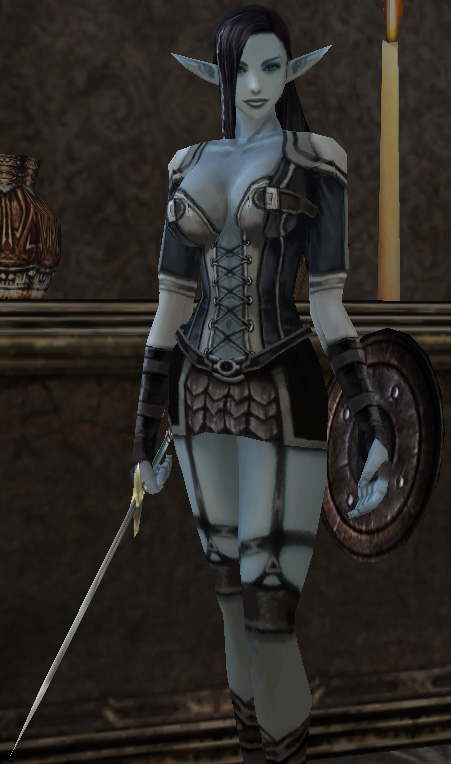 Today I got the chance to test Lineage II.
I've been wanting to do that for sometime now. It was pretty good.
I really like the character design in the game. This is what my character looks like now, I think she is sexy and cool.
She is called Meria. What level am I? Naaaa… I'm not telling you that!
And so here we are just 9 more days left until Xenosaga III is released. And hopefully I will have the game 3days later. I usually do get my games 3days later after ordering them from VG+. So I do hope its just as fast this time! Just click the picture for a bigger image.
9 DAYS LEFT!! UNTIL XS3 IS SENT
ABOUT 12 DAYS LEFT UNTIL I HAVE IT! (I hope)