Det är ingen frågan om saken, Nintendo vann E3. Dom kom, visade och segrade hårt! Det var snabbt, snyggt och informativt. Sitter fortfarande och bara tänker på det hela, hände det verkligen? Det är första gången på många år som Nintendo kört över motståndet på detta sättet, i min mening då. Ni behöver inte hålla med. ;)
Switch får verkligen en grym start kan man ju säga.
Xenoblade Chronicles 2 Släpps: 2017

Game of the show för min del! Jag älskar ju Xeno-serien som de flesta av er troligen vet numera. Blev så väldigt glad att spelet blev åter igen bekräftat för release under 2017, elaka rykten sa att det blivit försenat till 2018.
Trailern gör mig bara mer hajpad och jag längtar ihjäl mig. Vill ha nu!
Super Mario Odyssey Släpps: 27 oktober

Wow, wow! Denna trailern lurade mig otroligt mycket. Ni märker när ni ser den, hehe. Spelet är så fullt av liv och annorlunda än något av de senaste Mario-spelen.
Jag vet inte vad man mer ska säga om spelet, troligen är detta Mario-spelet jag väntat på sedan Mario 64.

Kirby (inget datum)

Ett riktigt Kirby spel som ser kul ut! Bättre än Rainbow Paintbrush hoppas jag åtminstone, för det var inte roligt alls. Men detta ser fantastiskt kul ut. Blir lätt ett köp.

Yoshi (inget datum)

Metroid Prime 4 (inget datum)

En av de största överraskningar under hela showen! Nintendo kommer äntligen fortsätta med Metroid Prime! Har en kompis som sagt han köper en Switch om den fick ett Metroid-spel, så det ska bli kul. :D
Kommer själv köpa detta, om inget annat för att stödja Metroid-serien.

En annan överraskning är Metroid Samus Returns till Nintendo 3DS. Det är en reimagening av Metroid till GameBoy.

Ser inte alls pjåkigt ut! Blir själv rejält sugen måste jag säga!
En annan sak som jag älskade att dom bekräftade under sin E3 är att det kommer ett "ordentligt" Pokémon till Switch, de har påbörjat arbetet på det nu. Vi får kanske se något av det till nästa E3, men nu har man något att se fram emot där också. Underbart.
E3 är ju lite som julafton för gamers, för mig är det ett betydligt roligare jippo än jul. Det är här spelutvecklare och spelföretag får en chans att avslöja nya kommande spel eller visa upp hett efterlängtade spel. Har ni några egna förhoppningar i år?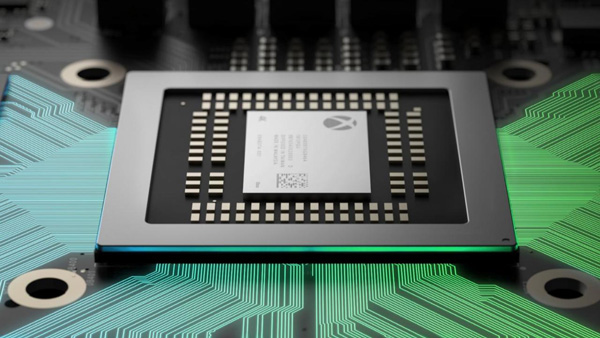 Även om jag inte är så förtjust i Microsoft, det har bara med att göra att de inte erbjuder något jag tycker är intressant i spelväg och när det väl kommer något så finns det även på Sonys konsoler. Så det går lite förlorat där, för mig i alla fall. Men det ska bli spännande att se vilket monster Project Scorpio blir, man har ju redan fått höra lite. Kan de bara visa upp bra exklusiva spel, så kan de mycket väl locka mig. Men än har de inte lyckats.

Ser fram emot vad Nintendo tar med sig och förhoppningarna av nya saker. Men så länge jag får ett datum för Xenoblade Chronicles 2 och att det håller 2017 releasen som utlovat är jag mer än glad. Men hoppas på en del överraskningar, vill verkligen se ett grymt och starkt Nintendo igen. Att få se mer av Mario Odyssey är också spännande, hoppas på ett Mario 64-2 med det.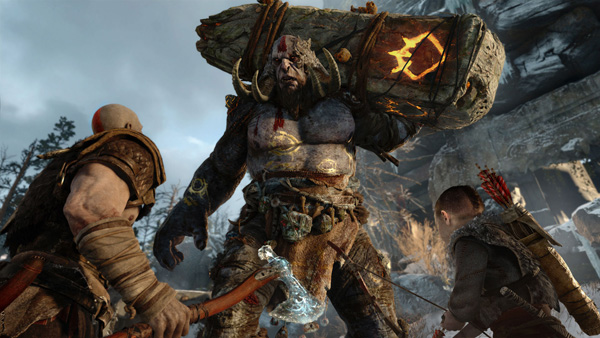 När det gäller Sony så längtar jag nog mest att få se mer av deras Spider-Man spel, lite gameplay, kanske till och med ett release datum. Nya God of War såg fantastiskt ut förra året så det ser fram också fram emot. Nu när Final Fantasy VII Remaken är så långt bort kan man väl glömma att se mer av den, annars vet jag inte riktigt vad jag ska förvänta mig av Sony. De brukar komma med bra saker, men oftast inget som riktigt överraskar mig. Finns undantag naturligtvis.
DRÖMMAR!
Om jag får drömma fritt önskar jag att Bandai Namco avslöjar Xenosaga HD trilogy och även Tales of Vesperia Remastered. Båda är väldigt stora drömmar, men snacka om att jag hade dött lite av glädje. Så sjukt det hade varit. Åhhh!
Om en vecka börjar ett av årets stora event om man är en gamer, det är nämligen E3 som drar igång då! Det är den enda tradition jag verkligen följer och i år blir mitt tionde år jag ser E3 live. Jag älskar att få alla nya spel avslöjanden samtidigt som alla andra i hela världen, det är en speciell känsla som är svår att beskriva.
Ska bli spännande att se om detta året kommer upp i förra årets klass med avslöjanden, känns som det kommer bli svårt men samtidigt är det lite pirrigt att tänka på vad som skulle kunna bli bättre än förra året.
Rykten för detta året är ju en ny och mindre Xbox One, även rykten om en kraftigare Xbox One. Kan bli väldigt intressant att se vad Microsoft kommer att erbjuda. Dom har verkligen växt i mina ögon sedan dom gjorde sig av med Don Mattrick, klarade aldrig av den killen och hans sätt att vara eller hur han drev företaget. Phil Spencer är en mycket bättre boss för Xbox som har gjort mycket rätt, så ska bli spännande om det finns något som lockar mig för att vilja skaffa en Xbox One.
Även på Sony sidan ryktas det ju om en nu version av PlayStation 4, som ska vara kraftigare. Rykten om att Crash Bandicoot återvänder till Sony, vi ska få se God of War 4 och det ska utspela sig kring nordisk mytologi denna gången. Ja, detta är som julafton för mig. Har även tagit ledigt från jobbet så man kan njuta av detta i lugn och ro.
Tyvärr kommer inte Nintendo har mycket av ett framträdande under E3, vilket är riktig trist. Hade velat se dem snacka lite mer om NX och vad det är, visat något prototyp kanske. Men vi ska åtminstone få se lite gameplay från det kommande The Legend of Zelda spelet och det är ju trevligt om inget annat. Men idag fick vi en liten försmak av E3, Square Enix avslöjade att de kommer göra en HD-version av Final Fantasy XII och den kallas för Final Fantasy XII: The Zodiac Age och baseras på Zodiac Jobsystem-versionen som bara släpptes i japan.
Känner hajpen som brukar komma med E3 nu, detta ska bli väldigt spännande. Hade Bandai Namco avslöjat en Xenosaga HD Collection hade detta blivit det bästa E3 för mig, men tyvärr är det bara en dröm och när vi ändå drömmer hade jag velat se en Tales of Collection. Där vi hade fått de spelen som inte tidigare var släppta utanför Japan. Ahh… Det är skönt att kunna drömma.
And the E3 conferences have ended, well they ended some days ago actually.
This year was a pretty good show, with some surprises that actually interests me.
My biggest surprise among everything is that Square Enix and PlatinumGames are making a new NieR game. I was ecstatic to say the least. NieR was one of my favorite games for the previous generation so I'm very hyped about this one. PlatinumGames really is making every game from now on, they are involved in Transformers: Devastation, new NieR and Star Fox Zero for the Wii U.
We got too see a great new clip from Kingdom Hearts III and it looks bigger than ever! We got confirmation that Star Ocean 5 is being released in west for the PlayStation 4 in 2016 and we got a video of the game. I'm amazed how well it worked with their seamless battles, walking in the fields, see a monster and the battle menu pops up. While this is nothing new, I'm just amazed how quick it is! And you can have a big party with you to battles, they show 6 characters in battle at the same time and there seems to be room for one more. Crazy.
While Square Enix conference was long, they had some pretty sweet announcements that spoke to me. The one I found most boring was Nintendo. I liked their show with the puppets, but they didn't announce anything new that spoke to me. They showed mostly stuff that was already announced and stuff that I already want, but I can't honestly remember if there was anything else that spoke to me. Probably not, and remember this is my opinion. If you liked it good for you, good for you that you got something out of it.
All in all one of the best E3 in a good while. Usually there are just about one or two games that usually interest me. But this year there was a bunch, so I'm happy. I'm glad there was such a focus on the games this year from the big 3, they didn't talk sales numbers or stuff like that. They just rolled with it and I liked that. They can do something separate if they want to announce how much they've sold. This E3 will certainly be remember as one of the better ones. What was your favorite stuff from E3?
Now that both Microsoft and Sony's show is over, lets see what where some of the highlights for me. I liked Microsoft's event this year, first time ever I think. They where focused and it felt like they finally knew what they where doing, a bunch of great announcements. The first gameplay of Rise of The Tomb Raider was awesome.
The Rare collection which includes 30 titles from Rare, that's a lot of quality games you get there. They announced that Xbox One would become backwards compatible with Xbox 360 games, which probably was my biggest surprise and something I think is great. The Minecraft / Hololens demo was pretty fucking awesome I must say.
Sony re-revealed The Last Guardian, guess it wasn't canceled. I for one don't care for the game at all, but I know a lot of other folks do, so I'm happy for them. Creator of Shenmue, Yu Suzuki revealed a Kickstarter for Shenmue 3, never thought I'd see the day. But then they went and revealed something I never thought I would see ever and that was the remake of Final Fantasy VII. Yes, they are finally remaking that game. I'm not a FFVII fan, I liked the game sure, but it's not my favorite and I liked Crisis Core more. But I still got very excited over this news. They showed a lot of stuff that doesn't interest me as much, but we got to see the first gameplay of Uncharted 4 and it looked good.
And now for two things that was not show in any of the press events, PlatinumGames is making Transformers: Devastation and it looks awesome! Really looking forward to that.

And I just check my Twitter just a short while ago, to see them having announced that they are releasing the 20th anniversary DualShock 4 controller separately! This might not a very big deal, but damn I'm in love with that color and the colored Home button. It really gets the nostalgia in me flowing, I need this controller. I'm going to get this controller when it is released in September. I've also wanted a second controller for a while, so this will be my new main controller and the other will be Player 2 controller.

Some really great stuff and so far one of the better E3 in a while. And let's not forget we still have Nintendo's and Square Enix event to see later today. But right now I need some sleep.
So we are about one week away from E3, one of the most festive times for a gamer. And it's one of the few traditions I have myself, I've followed E3 live since 2006 and it has become of the things long for most in the year.
So which shows am I going to follow? All of them? No, I'm skipping out on Bethesda, EA and Ubisoft those three companies don't interest me in the slightest. But who knows, maybe I'll be surprised. But somehow I seriously doubt it and this is just what I think, you can like them all you want, this is just my opinion. I as I said I will be genuinely surprised if they announce something I'm interested in, of course I'm hoping they do.
So I'm going to watch Microsoft, Sony, Nintendo and Square Enix. While Microsoft has had the most boring show two years in a row, I'm pretty interested to see what they can do now. There is a rumor floating around that Sony is going to have some JPRG announcements to share with us, while I do think this is BS to some degree I sincerely hope this is true!
Nintendo. Well as always Nintendo seems to be the ones to surprise me the most, both in a good and bad way. So I'm hyped to see what they have for goodies for us this year. And Square Enix is a newcomer in having their own press event. So I'm not sure what to expect but I'm hoping we'll get to see the first clip from Star Ocean 5.
So am I hoping for anything special? Maybe a confirmed date for Tales of Zestiria and a confirmation if they are releasing a PlayStation 4 version or not, even if it seems very likely they are. Other than that I just hope for a good E3, with many good games being announced.
While Nintendo got its whole own post, I thought I would make just one with both Sony and Microsoft. Why? Well, Microsoft didn't have many games that interested me and sadly it was mostly the same for Sony. I'm not saying the companies didn't have any interesting games, not at all. Just that they didn't spark much interest in me and those that I did have interest in I've mentioned before somewhere, like The Last of Us Remastered and Metal Gear Solid V: The Phantom Pain to give a few examples.