Merry Christmas everyone. Hope you've all had a great day. I don't know if I can say the days was great, since it feels like any other day of the year. Yeah, I really don't care for Christmas that much anymore. You could say I'm a bit like Scrooge. I just wish I had his money too. >_>
Well I got a new Playstation 2 from everyone in the family. Thank you all. And I also got a very nice gift from nordiclania. Prince of Persia for the PS3. Thank you so very much, I really appreciate it. I'm gonna take a picture and update the site with it later. So check back later for pics. Oh and I might be getting another present later in January. I'm saying might, so I don't get my hope up to much, if by some chance something should screw up. Until then I'll keep my mouth shut on that matter. =)
In other news, its good that this damn year soon is over. I'm hoping 2009 will bring better stuff. And not be as miserable as this year had turned out to be. Gonna have a meeting with Arbetsförmedlingen on the January 8th. Hoping they will have something good to say. Well I am fearing that they might put me in a school like place again. I got that impression when I where there and signed some papers a couple of days back… Hoping its not true. Well enough of that crap right now.
Merry Christmas everybody!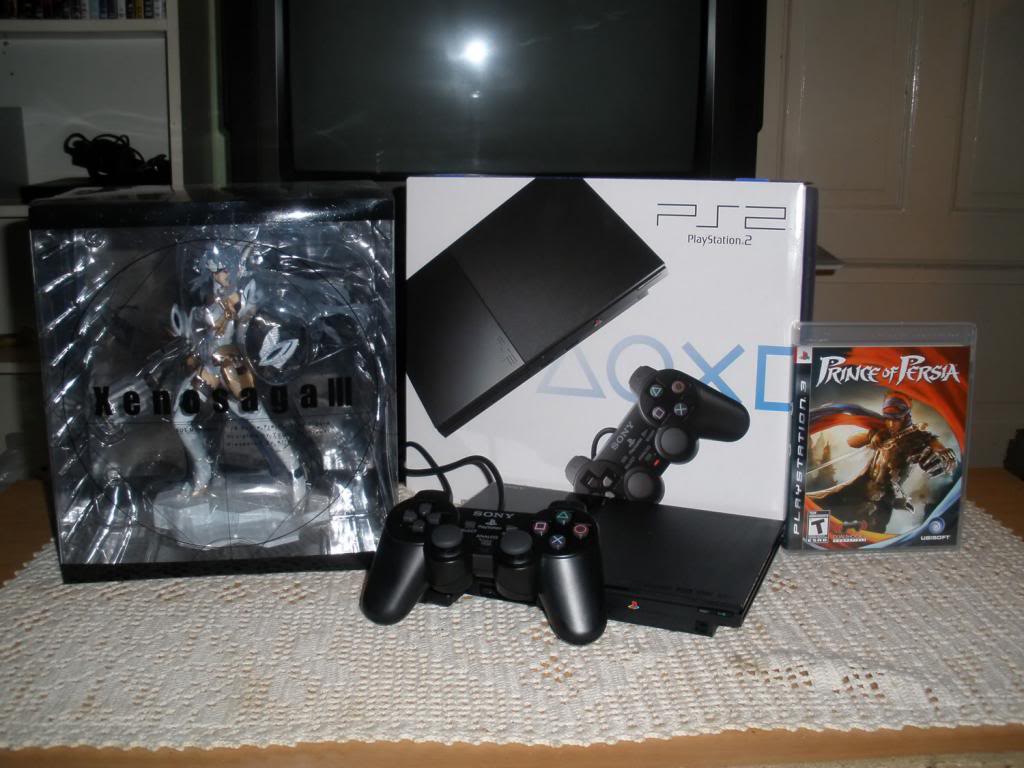 The Xenosaga figurine is an old gift, but it was a combined birthday and Christmas present from my friend ZX-Omega. So I'm posting it again.