Nu har det snart gått en vecka sedan min operation och den gick hur bra som helst, inga komplikationer överhuvudtaget. Mest lite obehag och och småont efteråt, men det är ju sådant man får ta. Nu en vecka senare måste jag säga att det känns rätt bra, har väl fortfarande lite småvärk i vänstersidan men samtidigt känns det som om att det blir mindre och mindre påtaglig. Så jag känns rätt bra måste jag säga och känner mig betydligt piggare än jag gjort på ett tag. Så om inget annat händer, typ att smärtan skulle blossa upp igen eller något i den stilen så får man väl säga att det har varit en succé med operationen och man kan nog börja återvända till det normala igen. Nu väntar jag bara på att se så allt håller i sig och man fortsätter må bra, så ska man väl snart skriva in sig på gymmet igen.
Det hela firades väl mer eller mindre med att min vän Cristoffer Nilsson (KNtheking) ska komma på besök i början av september, var väl en sådär 5år sedan vi sågs på riktigt. Så det ska bli kul, känns extra kul då vi ska båda gå på retro mässan i Malmö medans han är hos mig. Så det blir något nytt och roligt för oss båda.
På tal om Cristoffer så fick jag även en väldigt tidig födelsedags present av honom, fyller ju år i oktober. Som ni kanske vet så samlar eller snarare samlade jag på Xenosaga-relaterade saker och det har alltid varit en sak jag har velat ha. Nämligen den stora limited edition boxen från Xenosaga Episode I. Släpptes i Japan och har dreglat över den i många år och nu har jag den! De är så otroligt vacker, känns som en fin sista bit att ha i min samling. Det blir väl det sista om de inte beslutar sig för att släppa en Figma figur på KOS-MOS V1 eller något i den stilen.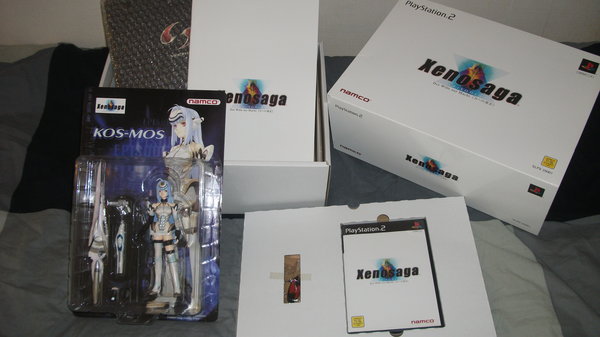 Ännu roligare med det hela är att denna har tillhört den största Xeno-samlaren i Sverige (tror inte det är en överdrivet att säga) min vän opkij. Det är kul hur liten världen är och att man kan länkas samman av sådana här saker, alltid så sjukt kul. Kolla in hans egna hemsida här.
Snart är spelhösten här och man kommer knappt hinna med den allt man vill spela, det är lite mer än två månader kvar tills Final Fantasy VX släpps och det känns lite overkligt att det snart kommer spelas i ens konsol. Ser sjukt mycket fram emot det, sedan kommer Dragon Quest VII, Dragon Quest Builders, World of Final Fantasy, Rise of the Tomb Rider till PS4. Som ni kanske märker är det en hel del Square Enix titlar på G i slutet av detta året, mycket JRPG trevligheter. Ser även fram emot att så spela första Dead Rising till PS4 när det väl släpps och en del andra titlar till som jag inte minns just nu, lika bra dock. Annars börjar man drägla över dem också. XD
Sist ut i dagens inlägg är något jag aldrig trodde jag skulle få se igen, ett nytt 2D Sonic The Hedgehog spel. Nämligen Sonic Mania! Ett återgång till den klassiska Sonic stilen och detta ser sjukt bra ut! Riktigt taggad på detta!

Så just nu är detta ett av nästa års stora spel för mig, känner mig som en liten pojke igen som ser och blir super hajpad av Sonic för första gången. Jag kommer vara där dag ett SEGA, mer av detta tack!
Nu har jag äntligen fått min operations tid för att ta bort min njursten, håller tummarna för att alla problem och smärta försvinner efter det. Det blir operation den 14/7, så planerna om att åka till Kolmårdens djurpark med kompisarna blir inte av i alla fall. Hur tråkigt det än är att missa, så vill jag hellre må bra och ha min ork tillbaka. Så det tror jag de flesta har förståelse för.
Ha även hämtat mitt exemplar av Mighty no. 9, var med och Kickstartade det spelet också så fick mitt namn i spelet. Micke J (Yazuka). Som ni kan se här, en bild jag tog på sluttexterna. Med mitt Mighty no och mitt namn. :D



Spelet har varit bättre än jag vågade hoppas på, tappade intresset rejält för spelet för ett tag sedan. Men det har varit småkul än så länge. Liten bit av klassiska Mega Man med en del nya saker, som faktiskt gjorde det roligt.
Min semester började ju i slutet av förra veckan, så det har varit fullrulle sedan dess typ. Rest runt lite och kollat på saker och ting. Vi har väl en resa till Ystad och Helsingborg kvar att göra också, så det ska bli väldigt kul. På fredag är det en fridag ifrån allt, då kommer Star Ocean 5 och då släpper jag det mesta. Det är mitt semester spel i år och det ska fasen få den tid det förtjänar.
Bli även att besöka en kompis jag inte sett på länge, men som ändå bor rätt nära. Får ju passa på nu när man ha sommarkortet och kan resa runt Skåne.
I was in and did a mini operation last Friday, it went well I am feeling fine. It was nothing big or dangerous. I didn't do this because of some danger to myself either, it was just something that had to be done to enhance my quality of life. It wasn't a Gastric Bypass operation either, since I believe I can loose weight if I really work hard at it. Something I'll start doing once I'm healed.
I won't go into details on the operations, it's hard to talk about. Some people can guess and probably guess right. The important thing is that it went well and I'm feeling fine. I don't have a lot of pain, next to none really. But I do feel sore and I do feel some nausea from time to time. I want to give a really big warm thank you to my buddy Elden, who helped me with various things on the day of operation. And being company at home and looking over me, if there was any complication. Really man, thank you.
Now I'm just waiting to everything to heal, so I can be back 100%. Will be doing some other stuff at work for the time being, while I heal. So it will be nice when I can return to my normal work later. But for now this comes as a good break from the usual stuff I do. Sometimes its great to focus on other stuff.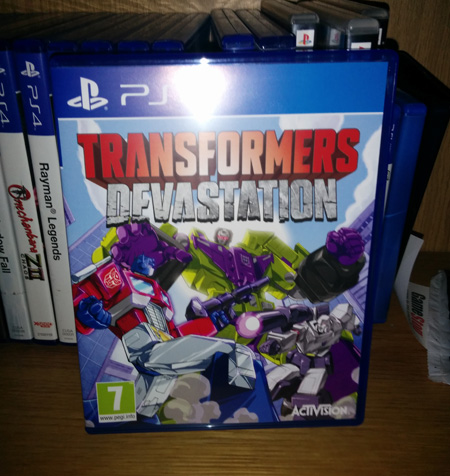 In the meantime I'm spending time with Transformers Devastation, while I'm healing. Great game so far! I'm really enjoying it, will probably write something about it later. Keep your eyes open. I've also gotten my first Amiibo, it is Zerosuit Samus. Which I really dig.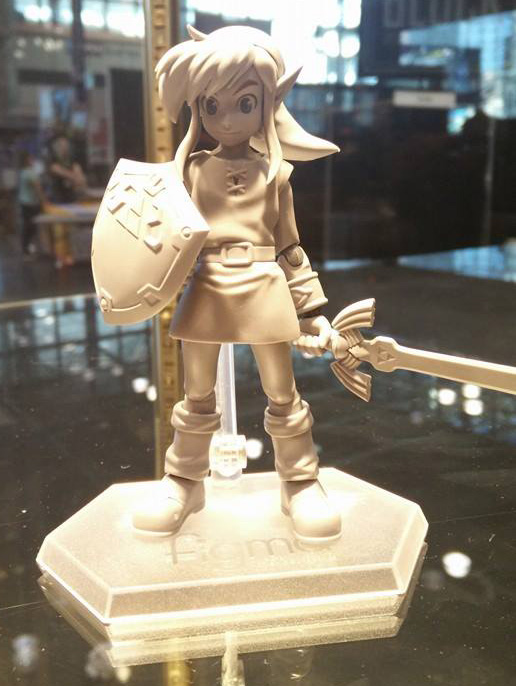 Looking forward to next week, it finally time for Tales of Zestiria!! How I've waited for that game! The wait is soon over, I'm really starting to feel hyped now. Well that's a lie, I've been hyped for some time now. ;)
Next year I need to buy a new figurine. Figma is releasing a new The Legend of Zelda, Link figure. This time it is based of A Link Between Worlds, Link!! So his design is more like in the Oracle of Ages/Seasons games and A Link To The Past. In other words, my favorite design for Link!! This is something I really want, hopefully you can preorder it soon.
Not long now until Tales of Zestiria is released. Just a little more than three week left, gah! But it feels like half an eternity left. Time will probably fly by fast as always and before I know it it will be October 16h. It is my most anticipated game of the year, sure this year has been filled with great games. But the Tales of series is special too me.
And I'm also looking forward to Dragon Quest Heroes that is released the same day, going to be a JRPG feast for me. Yum, yum.
Well October is not only fun and games for me. I'm going to make a little operation, not going to go into what it is. Nothing dangerous (I hope) and I'm not doing it because of anything dangerous or something like that. It is just something to improve my quality of life.
So at least for a time I'll be doing some other stuff in my work, can't do my regular stuff for a while. But it's going to be a nice relaxation to do something else. As long as I can work and don't have to be home I'm pleased. =)