Det tog ett tag, jag har svurit och blivit förbannad flera gånger om. Men nu har jag återställt alla bilder här på hemsidan. Det hoppas jag verkligen i alla fall, kan ju blivit så att man missat något. Men jag hoppas verkligen att jag har fått med allt, det känns åtminstone skönt att ha fått det gjort. Det har legat och gnagt i bakhuvudet på mig, så har inte kunnat fokusera på mycket annat.
Jag har återställt 780 bilder som har varit en del av hemsidan på ett eller annat sätt. Det enda, verkligen det enda positiva som har kommit ur det hela med att photobucket har rövat sig som de gjort är att jag har sorterat och organiserat bilderna bättre. Om man nu ska se något glatt i det hela… Nu ligger bilderna uppe på DropBox, men jag det är inte den bästa av sidor för att tillhandahålla bilder, men det funkar. Får åtminstone behålla mina filnamn på bilderna där till skillnad från Imgur. Men som sagt skönt att ha fått detta gjort, nu är det lättare att hålla i ordning.
Eftersom det strulat så länge med bilderna också, så har jag inte velat lägga upp så mycket bilder. Men nu tar jag en samlings bild med mina senaste inköp. Det kan vara allt från ett par dagar till ett par månader gammalt nu.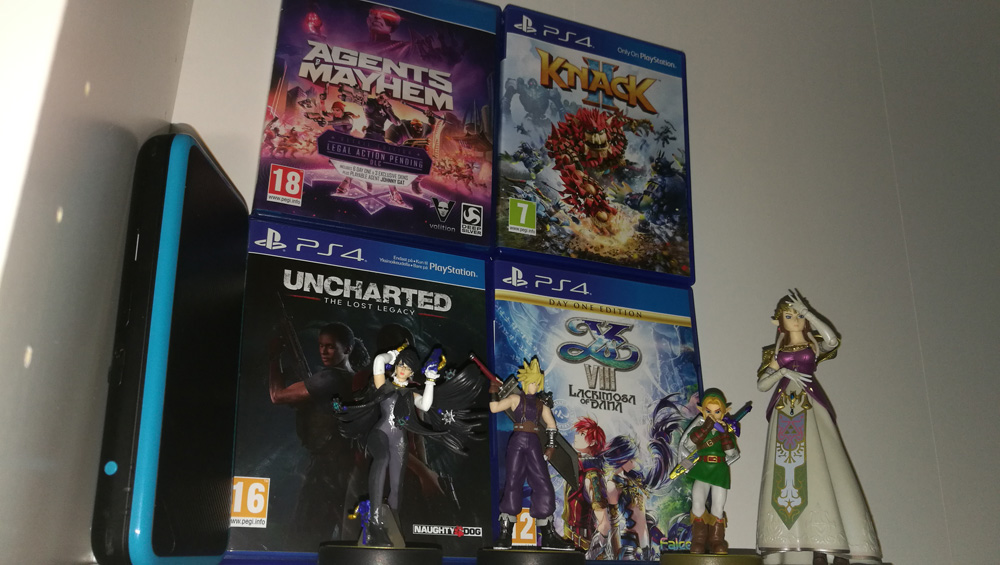 Så nu kommer det väl lite fler inlägg med bilder i framtiden, kan ju alltid vara trevligt det. Har även fått bekräftelse på min nya smärta som jag hade den 8/8 2017, det var två nya njurstenar.
Den ena var 7mm stor, men har tydligen lyckats hitta ut själv. Var ju tur det, den andra dock som är på 9,2mm sitter kvar. Var inne för att få bort den, men det var så inflammerat och irriterat att de kunde inte plocka den direkt. Förhoppningsvis inom 3-4veckor ska dom göra ett nytt försök. Hoppas man blir av med den jäveln då! Det är sjukt hur det kan bli såhär alltså, en på 7mm och en på 9mm. Den första jag hade som gjorde så jävla ont var på 2mm något, dessa är ju så mycket större, så inte undra på det kändes som man höll på att dö.
Men det känns bra nu och lär bara bli bättre när den är borta.
Mitt 800:e inlägg är nu postat! Wow alltså! Tänkta sig att det skulle ta 10år av skrivande innan man nådde 800 inlägg, kanske gått snabbare som man skrivit mer. Men det är ju det som är lite problemet, att bara skriva för skrivandets skull har varit svårt. Det är inte så mycket som har ploppat upp i skallen på en. Fast jag hade gärna velat skriva mer, försöka komma igång med mina fantasy berättelser eller andra sagor som jag vill skriva, dessvärre finns inte alltid motivationen där.
Tyvärr är motivation ett genom gående tema i detta inlägget, det har inte funnits mycket av det i vad jag än har gjort. Jag har inte orkat spela mycket på senare tid och när jag väl orkat har jag lagt ner ganska snabbt, för det kändes inte kul eller mest jobbigt. Vilket jag hatar att känna när det gäller TV-spel, nä jag är inte trött på dem det är bara det att jag inte kan spela spelet jag vill spela. Som är Tales of Berseria, men det kommer inte förens nästa år. Sedan kan det ha lite att göra med att Final Fantasy XV flyttades fram till slutet av november, annars hade man redan suttit och spelat det!
Men det är även motivation med annat och orken, har känt mig så orkeslös på senare tid. Vill inte göra något, orkar inte något. Svår startad helt enkelt, kan väl kanske fortfarande ha att göra med att det skiftar så kraftigt i mina depressioner.
Har även försökt spela igenom Dragon Quest VII till Nintendo 3DS, men det tog bara slut där efter ett par timmar och jag har inte orken att fortsätta, så det läggs väl på hyllan. Suck. Vill hitta något som är underhållande och kan få igång mig ordentligt. Håller på lite med The Legend of Zelda: A Link To The Past till GBA, men det känns inte heller helt kul nu. Påbörjade Atelier Sophie här om dagen till PlayStation 4 men det känns mest meh allt ihop. Är verkligen i ett sådan tråkigt läge med allt. =(
Något lite roligare åtminstone är att jag har fått min Figma Link från A Link Between Worlds! Vilket har min favorit design på Link, den baseras på hans design ifrån A Link To The Past, Link's Awakening och vidare till Oracle of Ages/Seasons.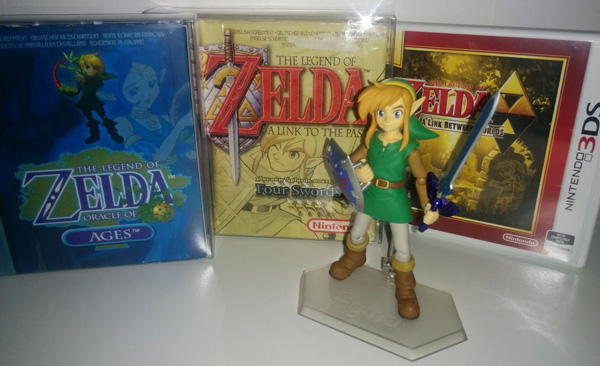 ÄR så sjukt nöjd med denna figuren, nu skulle man vilja ha tag på Zero Suit Samus figuren som släpps senare i år också. Känns lite kul att samla figurer igen, kunde ju hoppas Figma kunde släppa en KOS-MOS V1 figur eller kanske Final Fantasy figurer. Ge mig Squall och Rinoa! Tyvärr är PlayArts figurerna på tok för dyra..
Nåja, trist att det 800:e inlägget skulle bli ett negativt sådant. Eller kanske inte, för mitt original mål med bloggen var att jag skulle kunna skriva av mig, men vad jag än känner. Så det gör jag ju i och för sig nu, synd bara att det inte känns så mycket bättre. Men ändå skönt att få det ur sig och lugn, jag ger inte upp eller liknande. Behöver bara hitta tillbaka till min energi och till det som känns roligt. Just nu känns det inte riktigt som man lever utan man existerar mer eller mindre bara. Vet inte om det är för att man fyller år i slutet av månaden som man redan känner att depressionen komma över sig, har väl egentligen aldrig gillat min födelsedagar då de inte varit så bra. Men jag vet inte, det är mycket som snurrar, mycket jag vill ska hända men det blir inget av det. Skulle vilja förändra mig själv, förnya mig helt. Bli bättre på att ta bättre hand om mig, gå ner i vikt och bli smal igen
I was in and did a mini operation last Friday, it went well I am feeling fine. It was nothing big or dangerous. I didn't do this because of some danger to myself either, it was just something that had to be done to enhance my quality of life. It wasn't a Gastric Bypass operation either, since I believe I can loose weight if I really work hard at it. Something I'll start doing once I'm healed.
I won't go into details on the operations, it's hard to talk about. Some people can guess and probably guess right. The important thing is that it went well and I'm feeling fine. I don't have a lot of pain, next to none really. But I do feel sore and I do feel some nausea from time to time. I want to give a really big warm thank you to my buddy Elden, who helped me with various things on the day of operation. And being company at home and looking over me, if there was any complication. Really man, thank you.
Now I'm just waiting to everything to heal, so I can be back 100%. Will be doing some other stuff at work for the time being, while I heal. So it will be nice when I can return to my normal work later. But for now this comes as a good break from the usual stuff I do. Sometimes its great to focus on other stuff.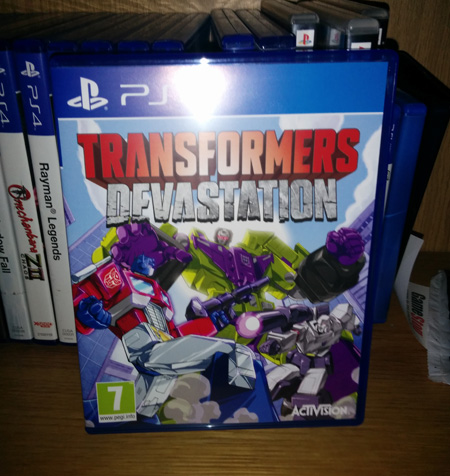 In the meantime I'm spending time with Transformers Devastation, while I'm healing. Great game so far! I'm really enjoying it, will probably write something about it later. Keep your eyes open. I've also gotten my first Amiibo, it is Zerosuit Samus. Which I really dig.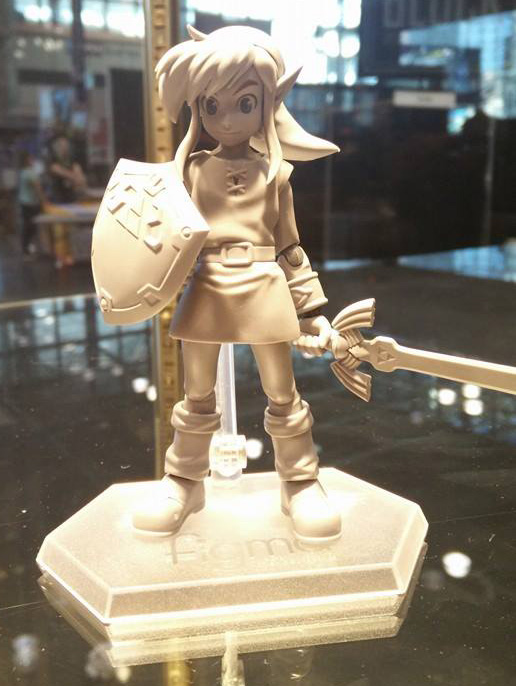 Looking forward to next week, it finally time for Tales of Zestiria!! How I've waited for that game! The wait is soon over, I'm really starting to feel hyped now. Well that's a lie, I've been hyped for some time now. ;)
Next year I need to buy a new figurine. Figma is releasing a new The Legend of Zelda, Link figure. This time it is based of A Link Between Worlds, Link!! So his design is more like in the Oracle of Ages/Seasons games and A Link To The Past. In other words, my favorite design for Link!! This is something I really want, hopefully you can preorder it soon.
Hahaha! I'm so damn happy! Finally!! I have wanted to get the Revoltech, Toy Story figure of Woody for quite some time. Most likely since I saw if the first time. For those of you who know the of the figure, you probably know why I wanted it. XD
You really should visit TheOneCam to see a bunch of funny pictures with this figure.
Oh, god I've laughed so much at just about everyone with Woody in them. Pretty much all photos feature Woody in some way. As soon as I get the time, I'm gonna do my own "naughty" photos with Woody. Perhaps a few when the Link figure from Figma arrives. Oh, yes. You better scream Link. ;)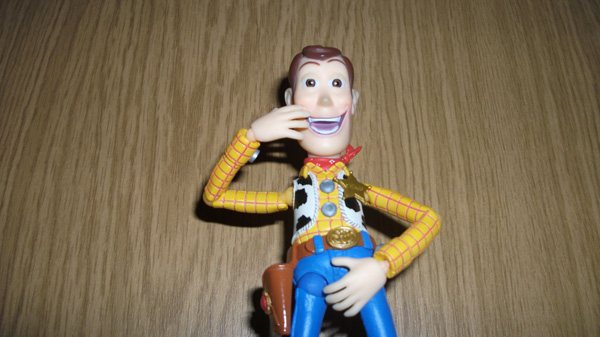 "Wait a minute, I just lit a rocket… Rockets explode! If you know what I mean, deputy."
I finally had some time to get around and take some photos of my Figma KOS-MOS figure. God I love that figure, its so awesome! And detailed! And not to mention, so flexible! Hohoh… I love all the extra stuff she comes with, her R-Blade, G-Shot, DragonTooth, her normal gun.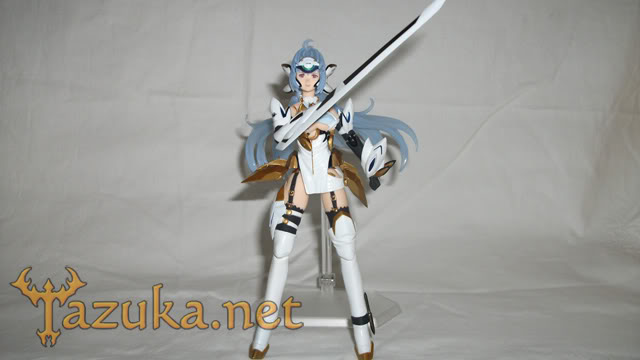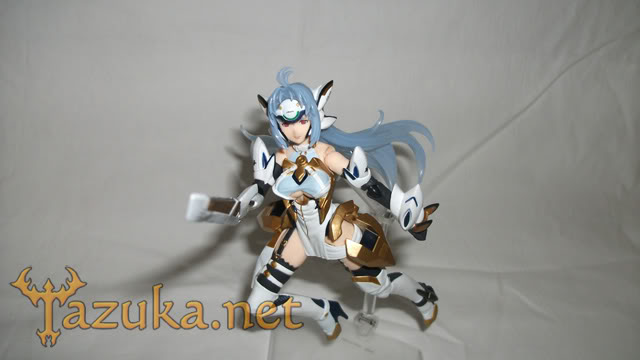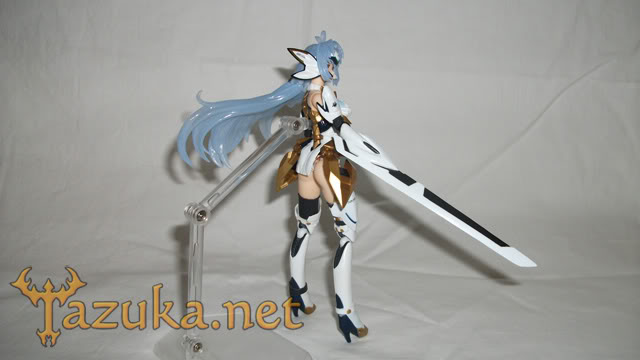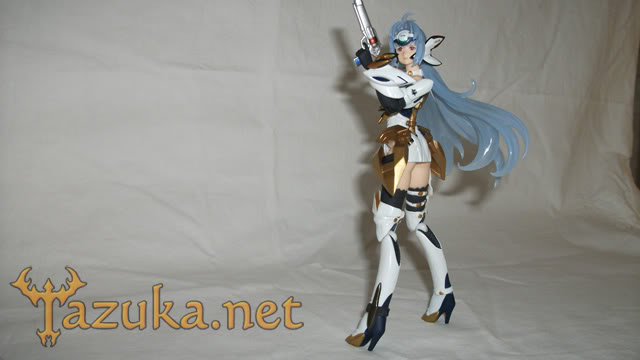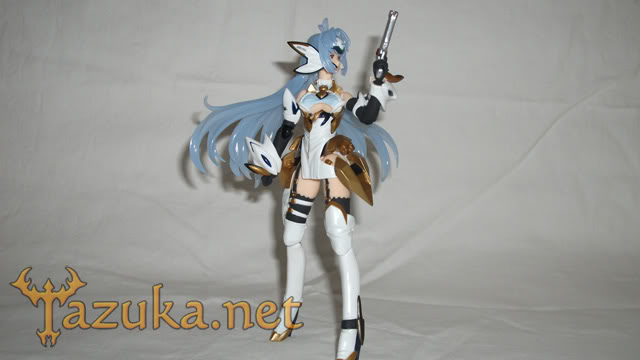 First picture here below shows the DragonTooth in its open form. A big damn blade! So awesome. I also like you get lite plastic parts that makes it seems like KOS-MOS is firing her gatling guns. And then we have her in a naughty kitty pose, rawr! Man that is hot! HOT! And then I thought I'd let her hang out with Optimus Prime, two of my favorite characters of all time hanging out together. So awesome. This Optimus Prime figure is based of his appearance in War for Cybertron.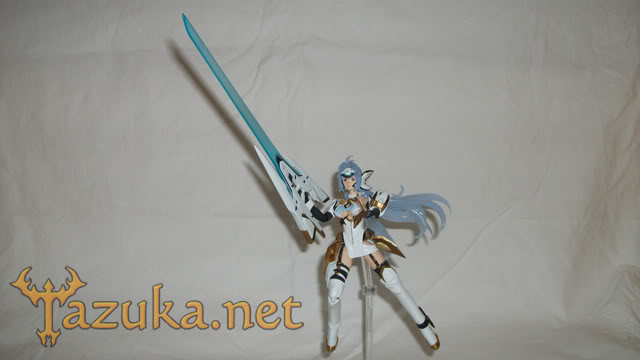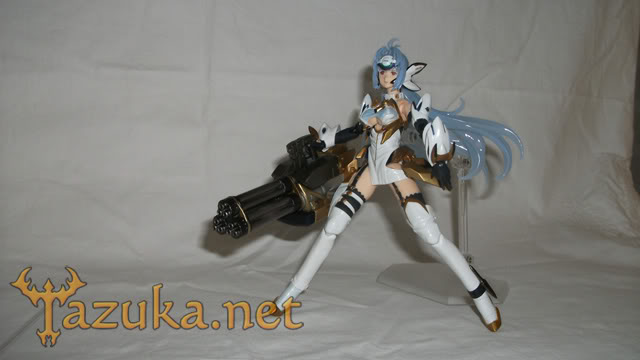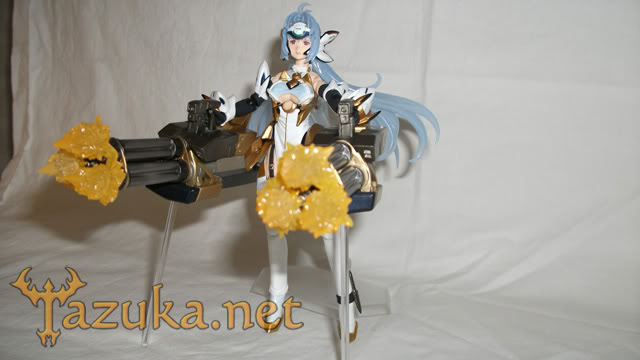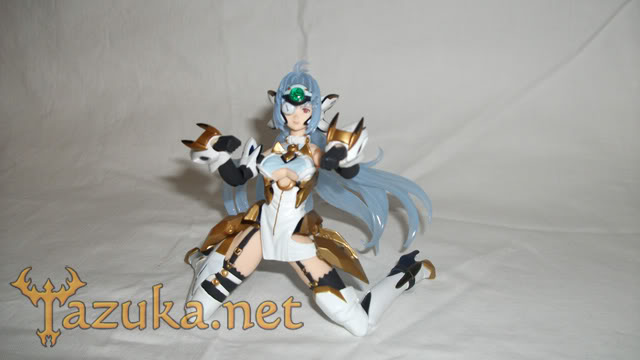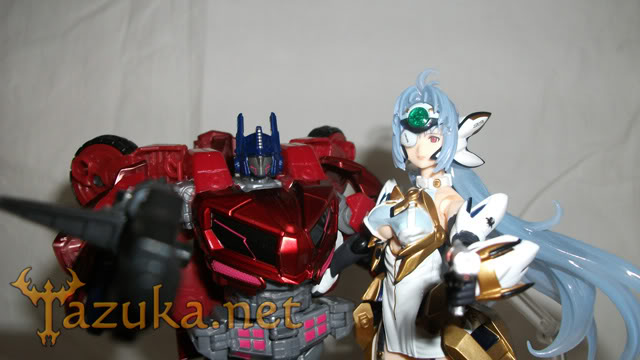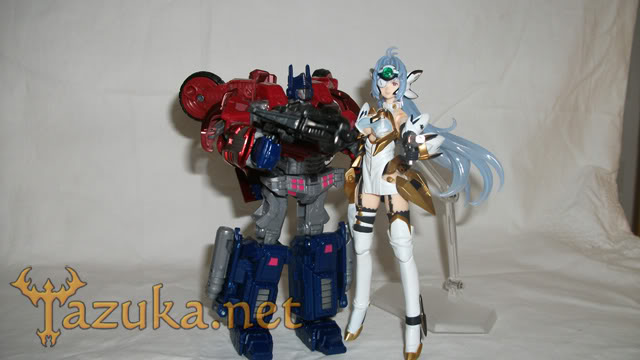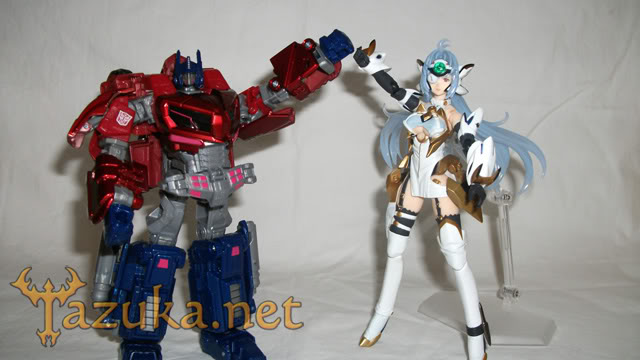 As you all have guess I love this Figma figure very much, its detailed its awesome. I'm a bit sad that they didn't choose to do version 1 of KOS-MOS. You know, how she looked in the fist game. But still going with Version 4 is nice. Well, I'm so happy I got this. Thought I wouldn't get a change to get my hands on this one. Let's see if there are more figures down the line, that I want.
Yay! Hurray! After much wait I finally have my KOS-MOS figma figure! Happy day! I'm gonna take some better photos of this baby later and post here! For now this one will have to do!