As some of the people who read here might know, I do enjoy Tokusatsu. Mostly the series that is called Garo, if you have any kind of interest in Japanese live-action stuff, watch it. Season 1 and Season 2 are really good! But I'm afraid I wasn't all that fond of Garo: The One Who Shines in the Darkness.
It started off slow as hell, got really good in the middle, to just die of completely for me.
Well 2014 seems to be the year for Garo related stuff. Zero who is a Makai Knight in season 1 & 2 will be getting his own series or if its just a special. But it will be around his character at least. That could be really nice, I hope they dwell deeper into that character. I want too know more about him and see what kind of trails he has gone though.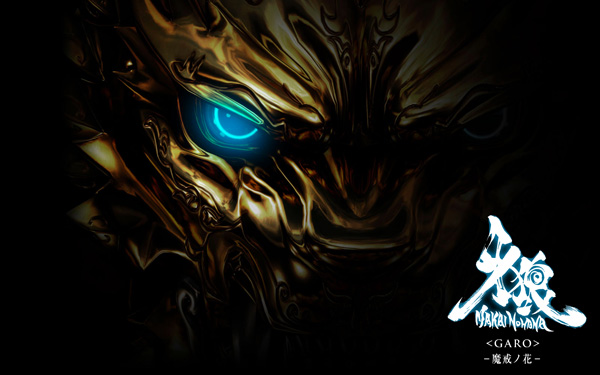 That's not all, apparently Garo is to become an anime! That was a pretty big surprise for me, but one that could really turn in favor for the show. Really looking forward too see how it will look and get more details on that. It could be really good or it could be crap, but hopefully it will at least be decent. So as I said, I sure hope we get more info on this soon! I want to know who is animating it, what it looks like and how mature the series will be.
But the one thing I am mostly looking forward too is Garo: Makai No Hana. It will be a squeal to the season 1 and season 2 and will star Raiga Saejima, the son of Kouga Saejima. Raiga has taken over the mantel of Garo, just like Kouga did from his father. So that's going to be nice to see and the best part of it is, that the director from the first Garo season will be doing this series! So I actually have great hope for this one!
Finally we have a trailer from the newest Garo season. Its looking very nice indeed, I'm very hyped for this! It seems like it will premier in October, so we don't have to wait very long until we get to see it.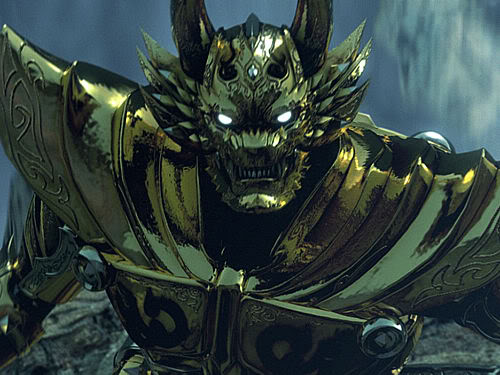 Just finished watching the movie Garo Red Requiem. Yes, as you can guess by the name it has to do with
the same Garo I've posted before. (check it out)
I've actually been eagerly awaiting this movie for some time. Or rather anything that has to do with Garo , was it worth my time? Let's find out shall we?
Was it worth the wait?
Hard question. While I have waited for it since it was announced in 2009, I can't say my life has revolved round it. Hehe. I'd probably wait longer for something Garo related to be honest.
Was if good?
Oh, yes! I liked it very much it felt like it should. Like a longer episode from the show. The story and the main Horror (the monsters in Garo's universe) Lord Karma, where a bit on the "meh" side. At least most of the movie, Lord Karma and Garo had a pretty sweet fight near the end of the movie. And I guess that's one of the things I'm a tad disappointed with when it comes to Red Requiem. There where a bit to many dull moments, like most movies. But I wish they would have used it better, sure they give us some back story on the characters. But I would liked to have them go deeper into it, I don't really know… I tend to have these feeling just about every movie, probably because I want to fully "feel" the world they've built. Or something like that.
If you like Garo watch it! The action and fighting are top notch! And just as over the top like it was in the Garo TV-show. I missed some old characters like Zero, well mostly Zero actually. At least they could have implied to something about him, I like stuff like that. So now the waiting begins anew. For the next special Dark Knight Gaiden: Kiba hopefully we'll get to see everything from the start regarding Kiba. From his early days as a good guy and his trip to the darkness. And let's not forget the sequel to the first Garo TV-show, Garo Makai Battle Chronicle. No information on that yet, but I'm eagerly awaiting it.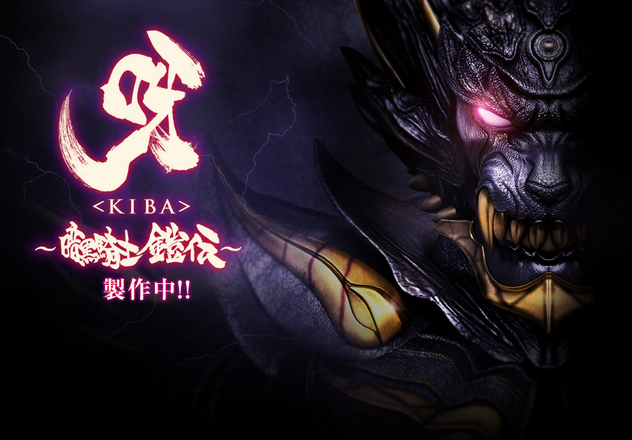 Can't wait until we get Dark Knight Gaiden! I want to see more of Kiba!
As some people might have guessed or grasped by now, I'm a fan of Tokusatsu shows. You know, Japanese live action shows with Super Heroes. Think Power Rangers and you are close, or you'll get the gist of it.
And there was this one particular tokusatsu show that caught my attention and it was Garo. Also known as Ogon Kishi Garo or Golden Knight Garo. I'll post something about the series as soon as I've rewatched and refreshed my memory of it. Well the big news is that the show is finally getting a second season! I've been waiting since 2006 for this! So I'm really hyped about this. For now its just called Garo 2, but its not the only thing coming. There will be a V-cinema I think they called it? That would be called Kiba The Dark Knight Gaiden.
Can't wait to get more information or release date of this series, this how is definitely right up my alley. Love it. And here is a trailer for Kiba The Dark Knight, if you don't like that or enjoy some of it. This series is probably nothing for you.
Related Posts:
Yazuka.net: Golden Knight Garo
Henshin Justice: NEW GARO SERIES… CONFIRMED
Time passes fast when you do nothing but work. A bit sad, but hey! That's how things are. Some weeks ago, I finally got my GARO figure. A big thanks to my good mate ZX-Omega who got me this figure, my main man to go for all my plastic figure needs. And hopefully next month of in early march I will also have my new KOS-MOS figure.
Its fully passable and is pretty detailed for such a small figure. Its about 10-12cm in height, which is my only complaint. Sure I really do like the figure and that's its passable, but I was hoping it would be a bit bigger. (That's what she said.) This figure is based of the main character Garo from the Japanese live action show, Golden Knight Garo. One of my favorite shows of all time I might add. Sure its cheesy and such, but it really talks to my inner child and he loves it! The action, the monster (Horrors) I think its very cool. I'm hoping to have the time to be able to rewatch the show and make a review of it.
I'm also gonna take a few more pictures of this figure in the coming days and will be sharing them here, if anyone wants to see. Will be back later with other updates too.