… As I thought. Lineage II didn't last very long for me. I easy get bored with online games. Hope there will come one that will keep me intressted for very long. Now its just 8 days left untill the release of Xenosaga Episode III. Oh, yeah… I'm starting to get more and more excited. Ya all now that song that was in one of the trailers? Well guess what.
8 DAYS LEFT!! UNTILL XS3 IS SENT
ABOUT 11 DAYS LEFT UNTILL I HAVE IT! (I hope)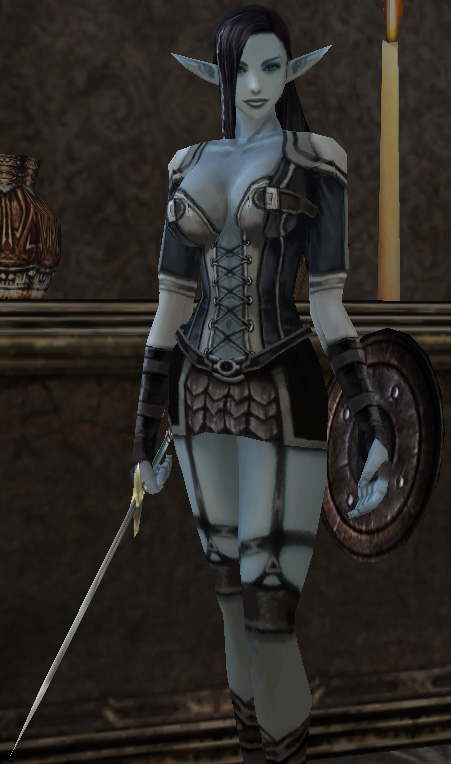 Today I got the chance to test Lineage II.
I've been wanting to do that for sometime now. It was pretty good.
I really like the character design in the game. This is what my character looks like now, I think she is sexy and cool.
She is called Meria. What level am I? Naaaa… I'm not telling you that!
And so here we are just 9 more days left until Xenosaga III is released. And hopefully I will have the game 3days later. I usually do get my games 3days later after ordering them from VG+. So I do hope its just as fast this time! Just click the picture for a bigger image.
9 DAYS LEFT!! UNTIL XS3 IS SENT
ABOUT 12 DAYS LEFT UNTIL I HAVE IT! (I hope)
Hi, its me again. Yes, your dear old friend Yazuka. I've just finished my newest AMV.
Its called Full Metal Alchemist Versus Transformers: Rocka På. [Rock on]
I have been working on it for sometime and I just finished it. Ah, good to have it done. Now I'm gonna take a break from making movies, and continue to learn Photoshop. And continue to wait for Xenosaga III. I might make a new Xenosaga movie if I just can find the right song, or right thing to do with the video.
Full Metal Alchemist VS Transformers: Rocka På
I got tired of my old blog, and thought I would get myself a livejournal. Well… Updates will come with time. So untill then, you just have to stare in this blank space! And go mad! Hahahah!
11 Days left untill Xenosaga Episode III comes out!!!