I get a bit sad that I don't write as much as I did before, since it is something I really enjoy. But as long as I'm writing something I'm good. Things have been weird for a while, like I've fallen into depression and I'm not really sure where to turn or what go do. And sometimes I get the feeling that I am not myself, I can't explain it well. Like I'm trapped or something looking out from someone else's eyes, hm… Now y'all probably think I'm crazy too.
There have been some highlights though. A friend from England came to visit and that was nice, we only see him once a year but it is fun and I hope he enjoys it too. Disappointed they never came over to my place, but what can you do? :/
Tried cheering up another friend who was feeling down, only to fall into depression myself and had to use medication again. I hate taking pills. But its starting to get better, but it will take a while before I am back to the old me. I've gotten inFAMOUS: First Light for the PlayStation 4, but I've hardly touched it. I hope fix that problem under this week. But I have played Muramasa Rebirth for PlayStation Vita and it was pretty nice. Can't say it was anything spectacular, but it was nice. As usually I am waiting for Tales of Hears R and a few other games, we'll see which I'll be able go get.
Would love to go see Dracula Untold when it premiers, but I don't have the cash for that now sadly. In the passing weekend me and Elden continued with our yearly tradition with watching monster/horror/scary movies in October, like many others do.
We saw Horns, The Howling and The Mist. God I love The Mist. In our upcoming movie viewing we are having a Jeffrey Combs days. We will at least watch From Beyond, Beyond Reanimator and The Frighteners. We have some other stuff to check out also, but right now I can't remember any of them. Typical.
Oh, yeah. I've also done some upgrading to the "Games I've beaten" section, more work will be done on it later. But just about every console had their own section right now, a few consoles will share. And to finish things off today, I just wanted to say my birthday is on the 27th October hopefully it will be a good day. Just take it easy and relax, I'm not 25 anymore.
In 2012 I made a post about what visitors are searching for on my site. I thought that it was time to do another one and some of the stuff I've seen you people search for on my page is hilarious. And a bit weird, very weird. But mostly its funny and I get a good laugh at it and at other times I'd like to post something related to the stuff you are searching for, so we'll see in the future. =)
Here are some of the top searches, they have appeared more than five times in the search history. You are all a bit perverted. I like it! Keep it up folks, I love ya! :D
knack hentai, knack the game hentia, i don't feel like watching tv tonight, sgt frog big boob, miiverse admins, gunpla, ninokuni hentai pics, ps3 controller hentai, watch hentai ps4, keroro fuck natsumi, disgaea d2 hentai pics, gay games online, zelda and link hentai, zelda hentai, link and zelda make love, imagenes anime zelda ss link x fay, link and zelda love.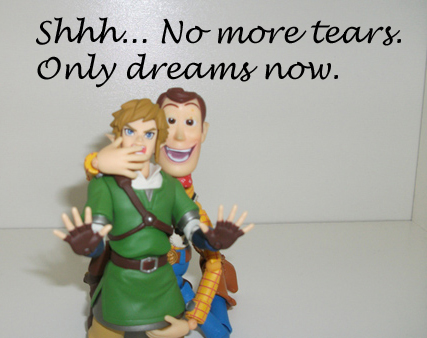 I sometimes enjoy checking what various people have been searching for on my site, yes unless you knew I can see what you've all been searching for. But only what you've searched for on my site, not what you search for on other places on the net. ;)
Some things make me go "okay…" others have made me laugh out loud, it's very funny to see what people are searching for. I hope you've found some of the stuff you hoped to find, but who knows? You might find it here in the future, since it also gives me a pretty good idea what to put here to please some of my readers.
Here are some of the once that I like the most. They've either made me laugh or something, I just like them okay!? Yeah, here it is. ;)
1st secret ecchi, tales of graces f hentai, it's time to fap woody, skyward sword dirty moments,
the dumbest bike ever, why so much ecchi in girls bravo, olymipian ass,
shaved head feeling, when was pizza first made, this ain't avatar,
Its been a week since I last posted something and yes, I also saw Transformers: Dark of The Moon. After much thought I feel nothing more than disappointment with the movie, its cool and explosions are awesome…
But I thought it was boring, there was a bunch of stuff happening but I just couldn't get into it. I know some people love this movie and I love Transformers. Just about anything with Transformers, but I think it went downhill with Revenge of The Fallen. There was to little focus on the main Transformers characters IMO, Megatron where are you? The movie felt way to long for me, mostly because I couldn't really enjoy it.
I would very much like to see a movie with only the Transformers, preferably on Cybertron in their war. Or show us the start of it all, like in the book Transformers Exodus. Damn, I would really like to see that one animated. But yeah, sadly this was not the movie I was hoping it would be.
I'm looking forward to see if there will be a fourth movie and I'm hoping with new blood, I like Micheal Bay. But I think the Transformers movie franchise needs someone else. And as long as we don't get Shia Lebeouf in yet another sequel I'll be happy.
And you guessed it, I've been working, working, working!! And feeling down, way down. But I'm slowly starting to feel better, which is damn nice. I am also hoping my computer problems are fixed now, more on that later when I'm 100% sure that it is fixed. So I'll probably be more active online, than I've been the past months. I'm also hoping I can really take up my old hobby with making AMVs again, I finally feel like I have the energy/inspiration I've been looking for.
We are awake, we are ready! Breakfast ready, waiting for the buss to take us to the train station. We are going to take us to the sci-fi convention in Malmö. Me and my friends, Elden and ZX-Omega have been looking forward to this for a long time. I'll be posting pictures later, when we are home tonight. Bye!
Update 1: Time 12.38
Just saw a cosplayer dressed as Alicia from Valkyria Chronicles. Fucking awesome, must ask her if I can take a photo.
Update 2: Time 13.45
Got a picture of the Alicia cosplayer! Not the best cosplayer I've seen but nice! Too bad I got an Naruto cosplayer on the picture too.
Update 3: Time 17.10
Ahh! The day is now over and we are getting ready to return home, I bought nothing. But Elden bought a bunch of stuff. After we get home, I'll post a new post with some impressions of the convention. And of course with photos. See ya later!
So I've promised for some time now, to tell where I've been and what has happened. Guess there really isn't much more to say, just click on the read more link to get to the whole post…
(more…)
Well, who would have thought I would be able to post two updates, so close to each other? Well for once some god stuff are starting to happen. Still keeping it a "secret", at least till August 12th. After that if everything goes according to play, I'll let the cat out of the bag.
That's also when I'll make an update what has happened in my life, right now I don't have the energy to waste on writing it. Its still pretty hard to talk about, but since I hopefully will post some very good news for me on August 12th, I balance it out then with crap news and then awesome news.