♪ We are in the future. Here we in the future and it's bight!
I can't believe we've come so far! 2020 here we are! ♪
I'm not a really big Star Wars fan, to tell you the truth I've had a bit of a Star Wars fatigue. But thanks to the The Mandalorian it was cured. IT's really so good and feels more like what I think SW should be. It is nice knowing not everything in that show is done on greenscreen. You've probably heard the hype already, but it's really good! Go watch it now!
I Have Spoken!

And while we are talking Star Wars I got
Star Wars Jedi: Fallen Order
, mostly because I had heard nothing but good stuff about it. And guess what? It's really good! I'm not done with the game yet, but I'm enjoying it so much! Probabvly one of the best Star Wars games I've ever played and yes, there is a lot of similarities to the Uncharted games. Which in my case is not a bad thing.
Cameron Monaghan
does a really good job of playing Cal Kestis, I'm really enjoying that character a whole lot. I don't know how the game ends, but I sure hope we'll see him come back in sequels. I'm much more interested in Respawn as a gamestudio now.
This year we are getting (for many) the long awaited
Final Fantasy VII Remake
. Still my love for FF7 isn't that big, but man I'd be lying if I said I'm not eagerly looking forward to this one. As you might have read, there has been a leak on PSN. There is a demo uploaded from the game, one we can't access yet. I hope Sony & Square Enix release it officially soon, I would love to test it. Even if I'm already getting this day one!
2020 is also the year where we'll get
Xenoblade Chronicles Definitive Edition
for Switch, now that is one of my most anticipated titles of the year! I want it now! Gaarh! I hate waiting. Hopefully it will release in the first half of this year and not the second one, that one is going to be very packed with the new console generation.
Both PlayStation 5 and Xbox Series X are releasing this year and will hopefully bring with them some awesome new games, I hope we can get a real reveal of the PS5 soon.
But there is one more game coming out this year (that we know of) that I'm really looking forward to. And of course it's the latest entry in the Tales of series,
Tales of Arise
. I sure hope we can get a release date for it soon, I'm guessing it will be release in June-August.
Either way I'm really looking forward to what this year will bring us, new console year is always exciting for me at least. Bring it on!
Well it's been a while since I made a post, I haven't had the time to post anything. I've been working the entire time, perhaps a bit too much. But it's been my own choice so I can't really complain, but now that I've worked the past three weekends and now it's enough, now I'm going to have my weekends for me, gaming and my friends.
I feel like I really need to take it a bit easy now and just sit down and play some of my games, that just have been piling up. Yeah, sadly I haven't really been in a playing mood these past weeks. After I finished playing The Legend of Zelda: Breath of the Wild I've had a hard time playing anything. Guess it left a greater impression on me than I initially thought. I have NieR Automata just lying an waiting for me but I don't really feel like it, which is a damn shame since I love the original NieR. But I will be getting to it, I must! And on top of that I know have Persona 5 to play too, but I'm not all that hyped for it. For now I've settled with the PlayStation 4 version of Kingdom Hearts 2, since I've never played Kingdom Hearts 2 before (not counting the 2hours I played on PlayStation 3). It feels great so far and I've managed to play six hours so far, going to continue to play it today.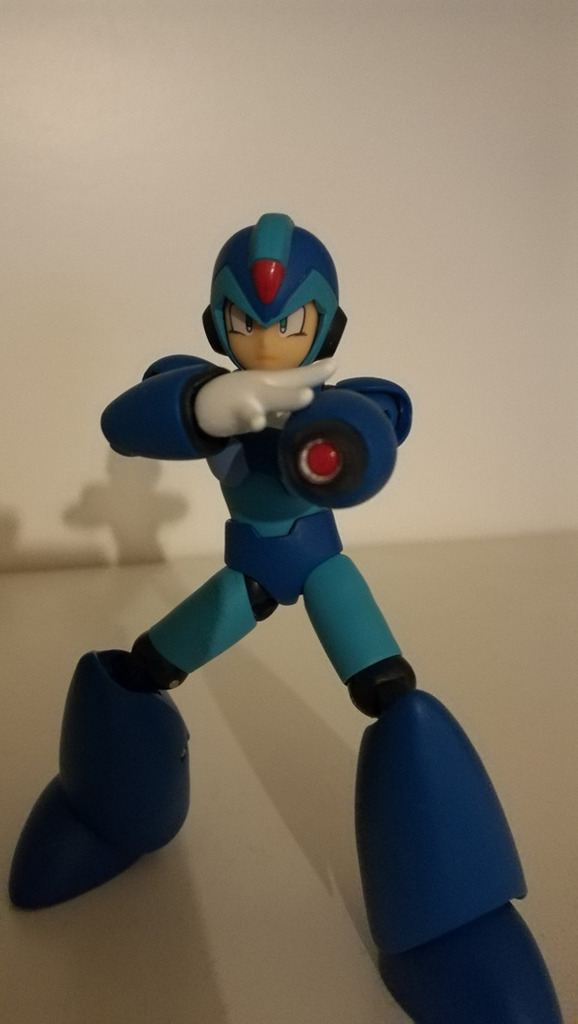 Thanks to my good buddy CrilleCross I've managed to get a hold of a GameCube controller, so I can finally use my GameCube. I'm thinking about playing Mario Sunshine later, I've wanted to try it for some time now and to be able to use my Gameboy Player too. I also got a hold of a complete copy of Mystical Ninja Starring Goemon for the Nintendo 64 from him, so happy about that! It's one of my, if not my favorite game for the console. Now I need an N64 so I can replay it.
And speaking of happy stuff, I've finally been able to get a MegaMan X figure! Something I've wanted for a very long time now! And I just love it, it looks so good! Sure I wish the figure was a bit taller but this will do, if I can get a hold of the now expensive D-Arts MegaMan X figure I would be stoked.
I've finally seen Rouge One and it was nice! So good to see something Star Wars that is not focused on the Jedi all the time. It was much better than I thought it would be and it was quite enjoyable. Speaking of movies, this upcoming Friday (hopefully) we are going to watch Guardians of the Galaxy vol.2, so hyped for it! The first one if one of my favorite Marvel movies ever and hopefully this one will be just as entertaining as the first one.
Also a big thanks to one of my best friends Hasse, for helping me with creating a ladder of sorts for my Amiibo figures. Now I can display them all much better than I could before.
I am also waiting to get the Amiibo fo Celica for Fire Emblem Echos. It looks so nice! I've also preordered the Cloud and Bayonetta Amiibo's, since I really want them for my collection. I really want to get a hold of the Twilight Princess Link Amiibo too! But for now I'm going to try and get a hold of some of the past Amiibo's like, Sonic, MegaMan, Lucina and Ganondorf maybe.
Idag har jag och min vän "Elden", bakat lite pepparkakor. Det är väl inget speciellt med det, förutom att det är skoj. Men vi tycker om att köra ett litet tema på bakandet. Så utöver lite tv-spels relaterade kakor, så har årets tema varit rymden.
Passar ju bra nu när Star Wars Episod VII haft premiär. Den var grym för övrigt! Se den!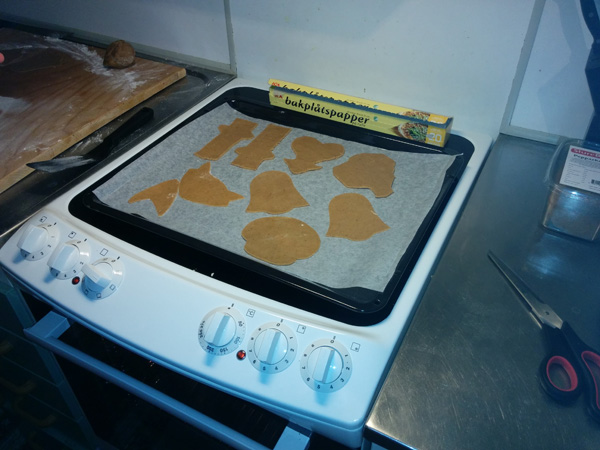 Naturligtvis finns det en liten speciell rymd relaterad sak son jag gillar, ser ni den och vad tror ni den kommer ifrån? En av mina favorit spelserier någonsin. ;)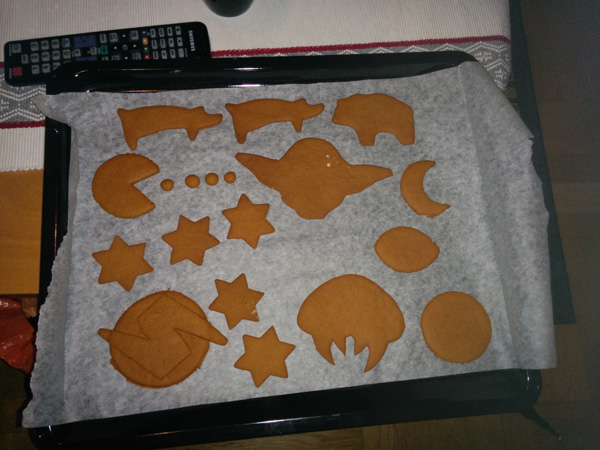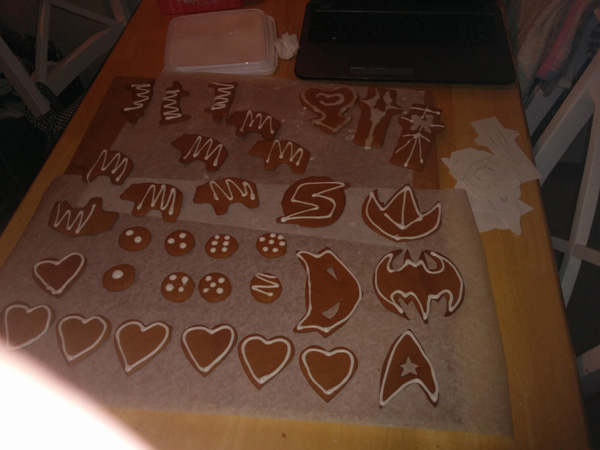 Börjar redan tänka lite på nästa års tema. Då ska jag försöka tillverka ordentliga pepparkaksformar också. Det är i alla fall mina förhoppningar men vi får se, mycket kan hända på ett år.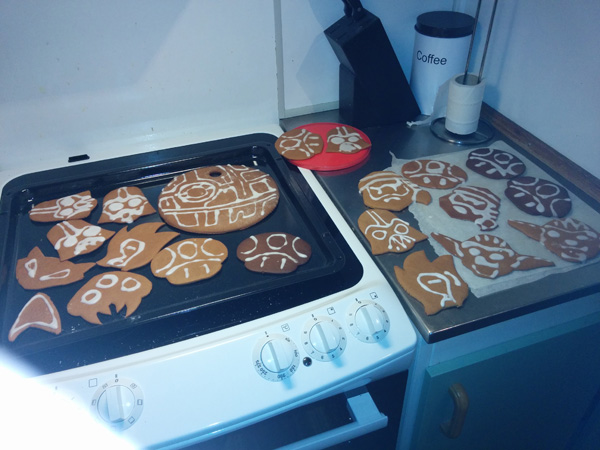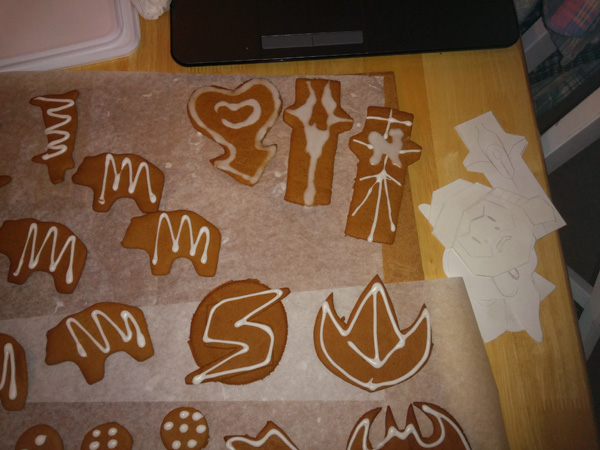 Hur som helst var detta hur kul som helst och något jag verkligen vill fortsätta göra! Bryr mig inte så mycket om julen och så, men det var kul att baka och göra lite andra formar än de vanliga som brukar finnas. Så vi får se vad nästa års tema blir, men en sak är klar åtminstone för min del. Det kommer bli något mer tv-spels relaterat.
Året är nästan slut och det är dags att titta tillbaka på hur det varit. Det har om något varit ett relativt lugnt år, men det har ju hänt lite åtminstone. Både på gott och ont, det känns som det är en del som hänt. Men så börjar man tänka efter och inser att det är inte så mycket som hänt. En av de "större" grejerna som hänt nu de senaste månaderna är att jag börjat skriva på svenska istället för engelska.
Det känns rätt skönt att skriva på svenska, lite lättare att hitta orden och lite roligare. Förr skrev jag på engelska då jag gjorde mycket AMVs, men inget jag gör längre. Tyvärr. I framtiden kanske jag kan börja igen, men hur som helst. Ytterligare en anledning till att jag valt att börja skriva på svenska är att nästa år firar jag 10år med min blogg! :D
I januari så åkte för första gången flygplan, då gick jag ur min lilla skyddsbubbla och åkte till Stockholm. Var där på utbildning för jobbet, det var väl rätt kul att se. Dock blev det en överladdning i mitt system att säga, tog nästan 2 månader innan jag var mig själv igen. Det blir lätt sådär när man är folkskygg och utsätter sig för något sådant, sedan har det lite att göra med att jag blev lite utbränd också. Men det blev bra igen, sedan har jag tagit det lite lugnare.
Har hållit en del utbildningar med jobbet, det har varit roligt. Gör ju mycket det för att komma över min skygghet för folk och lättare kunna prata med personer.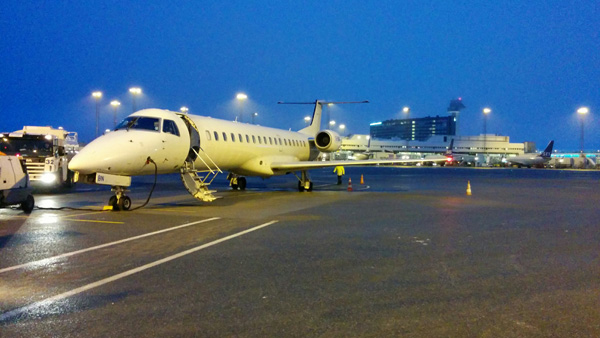 Dags att åka flygplan för första gången…
Sedan fick jag en konstig smärta i magen eller i sidan av magen. Som först misstänktes kunna vara njursten, håller på att undersöka vad det kan vara nu. En annan läkare trodde det kunde vara magkatarr, så vi får väl se. Hoppas nog på njursten om något som spökat. Hoppas hur som helst det blir en lösning och får besked på vad det är som spökar i kroppen.
På tal om kroppen, så har jag även gjort en liten operation/ingrepp. Det är egentligen inget jag vill gå in närmare på, men något som kändes bra att få fixat. Ingen GBP operation i alla fall, men en sak som kan förbättra ens levnadssituation.
Fick äntligen mina tänder fixade, något som jag velat ha gjort ett bra tag. Men inte kunnat på grund av ekonomiska själ. Det är också en sådan sak som påverkat att man inte alltid velat åka ut och göra saker med folk eller visa sig bland folk till och med. Men nu känns det okej och rätt skönt, dessa problemen skapades av en infektion jag fick i munnen 2007 tillsammans med en del läsk drickande. I skrivande stund har jag dock inte rört läsk på snart 4 månader och det känns skönt!
Tar itu med godis nästa år (efter jul) och så ska jag försöka komma i bättre form än jag är, väntar ju bara på svar om skiten med magen. Men det ska nog bli bra.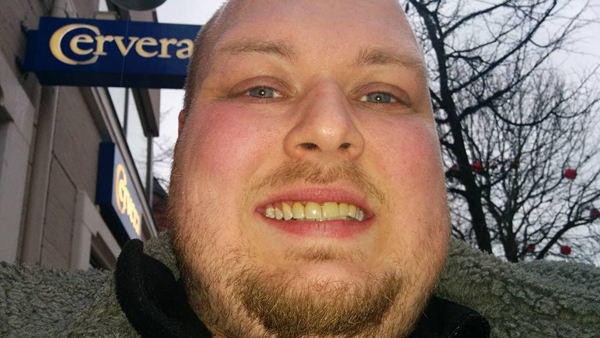 Det är så härligt att kunna le igen!
Jag har ju spelat en del spel i år. Klarat av 31st (kan bli fler) så det är 7 mer än jag klarade förra året, så det känns ju kul. Får göra ett separat inlägg sedan när jag har bestämt vilka som var mina favorit spel för året, det tar ju lite tid att gå igenom. Men en sak jag gillar som jag gjort i år, var att jag var med och backade en Kickstarter på Bloodstained. Det är en spel ifrån Koji Igarashi, mannen som var med och skapade Castlevania Symphony of The Night, så kunde inte låta bli.
Det var väl vad jag kom på just nu. Det som är kvar av året är att se nya Star Wars nästa fredag, sedan blir det väl något med några polare på nyår. Det är väl det som ligger på kartan just nu. Nästa år väntar som sagt flytten, det blir väl i stort sätt det första jag börja med. Eller ja, jag har tillgång till lägenheten i februari. Sedan blir det bio med Deadpool i februari också, det ser jag fram emot. Hoppas vi får Tales of Berseria i väst nästa år också, det hade varit grymt! Vi får väl veta vad Nintendos nästa konsol är för något. Så det ser ut att kunna bli ett spännande år.
Vi är några vänner som snackar om att försöka åka till Kolmårdens djurpark nästa år, det hade varit riktigt kul. Hoppas det kan bli av, men jag är försiktigt optimistiskt.
Vi får helt enkelt se vad som sker. Hoppas 2016 blir ett mer händelserikt år, om inget annat så ska jag i alla fall flytta så det blir ju skönt. Ska äntligen ifrån min lilla ettan till en tvåa, det ska bli riktigt skönt att få ett sovrum! Ett kök att kunna sitta och äta i, mycket som man kanske tar för givet ibland. Så det ska bli otroligt kul att få inreda den lägenheten, i de två tidigare jag har bott i har jag inte gjort något speciellt.
Men nu ska det upp tavlor och annat, det ska synas att det är någon som bor där. Så har ni tips och idéer på inredning får ni gärna komma med det, alla tips är välkomna!