Äntligen har jag tagit mig igenom Kingdom Hearts III, väldigt kluven till det spelet. Gameplayet är bra och förmodligen det roligaste i hela serien.
Men jag känner mig kluven till en del av det andra, så som story och karaktärer, men lugn. Jag tänker inte gå in på något av detta här, vill inte spoila något för någon.
Nintendo Switch fyllde två år igår, vilken fantastisk liten konsol som hjälpte mig att hitta tillbaka till Nintendo. Tänkte jag passar på att passa en bild på hela min samling av just nu 28 fysiska spel till Nintendo Switch.
Har fått min nya dator nu, något jag aldrig trodde jag skulle skaffa. Så nu blir det väl att äntligen testade lite av de där spelen jag aldrig kunnat spela. Funderar på att sätta mig med Crackdown 3 just nu, passade på att testa GamePass i 14 dagar gratis.
Det tråkiga med en ny dator är dock att man får installera om allt man hade innan, men samtidigt så slipper jag installera sådant som jag inte har en användning för.
Sådant man installerat för att testa, men sedan glömt bort att man har eller glömt ta bort. Nu blir det en fräsch start.
Tänkte även posta lite av det jag köpt på mig på senare tid, det är inte så mycket men det är kul att posta ändå. :)
Ska ha lite extra ledighet nu. Det ska bli väldigt skönt ska jag säga, ska försöka ta igen det jag inte orkar eller känner jag hunnit spela. Har ju den del…
På onsdag ska jag och två kompisar gå och se Captain Marvel på bio, det ska bli spännande. Varit sugen på denna ett tag, hoppas den levererar. Men jag brukar ju sällan bli besviken på Marvels filmer, så tror nog chansen är liten.
Jag ska börja med en ny arbetsuppgift så tänkte passa på att vila ut mig innan det drar igång. Det ska bli spännande och jag kommer vara i rörelse igen, det ska bli skönt och förhoppningsvis gör det sitt på vikten.
Har ju inte varit bra att ha mest stilla sittande jobb när man redan är stor, så det ska bli rejält skönt att röra på sig ordentligt igen.
Det fantastiska, underbara, ultimata och superba Marvel's Spider-Man har äntligen släppts, och jag har en del problem med att sluta spela.
Spider-Man gör väl kanske inte så mycket nytt för open-world spelen, om ens någon nytt. Men det är fruktansvärt kul att svinga runt i New York. För den delen är det underbart med ett Spider-Man spel som tar sig på lite större allvar.
Jag ska erkänna att jag inte gått in så mycket i själva storyn. Jag har blivit distraherad av andra grejer, som att samla på Peters gamla ryggsäckar som han glömt runt staden, ta foton på olika kända platser i New York med mera.
Det är ett typiskt för mig, "Oj visst ja! Det finns en story i spelet också! " spel.
Vet inte om det ska ses som något positivt eller negativt, men kul har jag i alla fall, sedan blir man ju så sjukt sugen på att se alla Spider-Man-filmerna. Haha.
Striderna är roliga och snabba, det är ett jäkla flyt i Spidde när han slåss, det märks att han har mer akrobatik än säg Batman. Man kommer låsa upp fler föremål i spelet som man kan använda i fighter för att göra det ännu mer varierande.
Tycker parkour används flitigt i Spider-Mans fightingstil och det funkar riktigt bra, kan verkligen inte minnas att jag spelat med den hjälte som känns så här vig.
Spelet är jäkligt kul så här långt och jag kommer naturligtvis fortsätta så snart jag fått i min lite frukost! Om någon undrar hur min lördag ser ut, så är det Spider-Man, toalett besök, Spider-Man, mat följt av mera Spider-Man.
Så det blir en riktigt webswingar dag med andra ord. Det blir nog nät(t) och jämt det enda jag kommer hinna göra denna helgen också kanske!
Spelåret 2018 har varit riktigt bra än så länge och vi har en del kvar att vänta.
Det är nästan lite sjukt hur mycket bra spel vi får, men man ska väl inte klaga för det. Ett av de spel jag ser fram emot mest är Spider-Man som är exklusivt till PlayStation 4.
Men Spider-Man är nog det jag längtar till efter mest ändå, för det första var det väldigt längesedan vi fick ett Spider-Man spel som ens var lite bra.
Så det ska bli kul att se hur Insomniac Games lyckas med detta spelet.
Här ovan är den senaste trailern ifrån spelet eller snarare det är en story trailer, men lugn! Den spoilar inget som man inte redan visste. Om man följt nyheterna kring spelet lite. Så har man inte sett något innan, så låt bli i sådana fall.
Spelet släpps den 7 September, tar kanske en semester dag då. ;)
This week has been trying to say the least, I've been stressed out and have been in a very foul mood. So much that it's affected people around me, it's been a long, long time since I've felt like this. Felt full of rage and just felt pissy, I wasn't the best person to be with yesterday. Not only that I was exhausted but physically and mentally, so I was really afraid that I would fall asleep while watching the movie.
Now that would have felt extra good, paying for expensive movie tickets and falling asleep, man I would have been in an even shittier mood.
But Deadpool 2 was just the thing I needed! What a fantastic movie it was! I loved it from start to finish. And not only that, I got to have so many good laughs that I felt really rejuvenated after coming out of the cinema. It was just the thing I needed to fix my terrible mood. As always Ryan Reynolds is fantastic. I might be a bit gay for him, but then again who isn't? I'll just think you are lying if you say you aren't. ;)
There is so much stuff I'd like to say about the movie, but that would give some of the surprises away. And I'm not going to spoil anyone.
Both Cable and Domino where fantastic additions to the movie, but then again
Josh Brolin is a really great actor, whom I've come to respect more and more.
I haven't read that many comics with Cable, so I'm not sure how the character usually is. But this version of him at least was awesome and such a damn badass.
It was also super fun to see a character with the power of luck on the big screen, so much disaster around Domino and she just walks by like it's nothing. I loved it.
Oh and of course, how could I forget Peter. Awesome new character. Haha.
While I do really enjoy Avengers: Infinity War, I must say that Deadpool 2 so far has been my favorite superhero movie of 2018. And I don't think it will be topped for me.
Deadpool 2 is one of the best cinematic experiences I've had. Besides the movie making me feel better and getting some really good laughs, the other thing that made this so great was that the audience that was also watching the movie all had a good time. I don't think I've ever experienced so much laughter and people having a good time at a movie before. It was amazing, not only was the movie awesome but the whole experience around it. This is without a doubt my favorite moment at a cinema and I think this movie has become my favorite comicbook movie.
Jag fullkomligt älskade Deadpool filmen, den var väl mer eller mindre vad jag hoppades på och Ryan Reynolds gjorde rollen perfekt i mitt tyckte. Troligen var Deadpool min favorit film under hela 2016 och då var det en massa bra filmer jag såg. Jag gillar film, men jag köper i princip aldrig en film. Kan nog ganska lätt räkna upp vilka filmer jag köpt de 5 senaste åren, rätt lätt då det rör sig om två filmer. Transformers The Movie 30th Anniversary (tecknade) och naturligtvis då Deadpool.
Vill jag se film har jag en kompis som är film tokig och köper allt, så jag behöver bara knalla över till honom och låna något. Men hur som helst, Deadpool fick mig att köpa filmen och för mig är det stort, det visar verkligen hur mycket jag älskar och uppskattar filmen. Sedan har ju just Ryan Reynolds gjort ett fenomenalt jobb med att promota filmen på sin Twitter eller varför inte bara se följande klipp?
Men man får ju inte glömm
Avengers: Inifinty War
som också har premiär i år, den längtar man ju också något otroligt efter. Troligen är det också dessa två filmer som kommer vara mina favoriter för hela året och två filmer jag verkligen måste se på bio. Så som sagt får jag bara se två filmer på bio i år blir det Deadpool 2 och Avengers, sedan kan jag känna mig väldigt nöjd. Knappt så man kan bärga sig, men den som väntar på något gott…
Yesterday me and some friends finally saw Guardians of the Galaxy vol.2. It has been one of my most anticipated titles for the year, with Thor: Ragnarök as a close second. Anyway… The movie was a blast and I loved it! It has been a long time since I enjoyed a movie so whole heartedly, so many laughs and feelings.
The settings, the scrips, the characters, music and just about everything in this movie is so spot on! James Gunn is a genius I really do enjoy the stuff he makes, I've been a fan ever since Lollipop Chainsaw. Yeah, the wrote the script for that game and when you see his Guardians movies it really shows.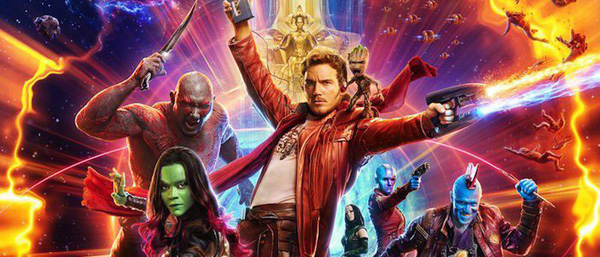 I loved how colorful the movie was, it was a really beautiful movie. Drax was hilarious in this movie, if I hadn't liked him in the first movie I definitely would have in this.
But how can you not enjoy his character? He is so hilariously awkward.
Just the intro to the movie grabbed me and didn't want to let me go and I didn't want to go! It was so magnificent. This could very well be one of my top favorite Marvel movies to date. Yes, I really liked it that much. Do yourselves a favor and go see it.
I'd like to see it again and I will definitely buy this one.

I leave you with this trailer if you need anymore encouragement to go out and watch it! Ahhh. I'll keeping thinking about this movie…
Capcom has released a new trailer for their upcoming title
Marvel VS Capcom Infinite. The main antagonists are Ultron and Sigma who have fused and become Ultron Sigma! So original right?!
They should have put more than two seconds on the naming process.
Anywho… Mega Man X seems to have a bigger role in this game which I like very much. I'm not to hyped about fighting games, but I think I'll get this one just for X and Sigma. X also has a Command Mission skin! :D
I think it looks good! I also laughed at the fact that Rocket Racoon asking X what he has killed with his X-buster. Why is it funny? Well since X at least in later games are a pacifist and don't want to kill and fight, I just thought it was funny. =)
I will leave you with an image of the Command Mission skin, it looks fantastic! I wish we could get an HD-version of Command Mission or at least a PS2 to PS4 version.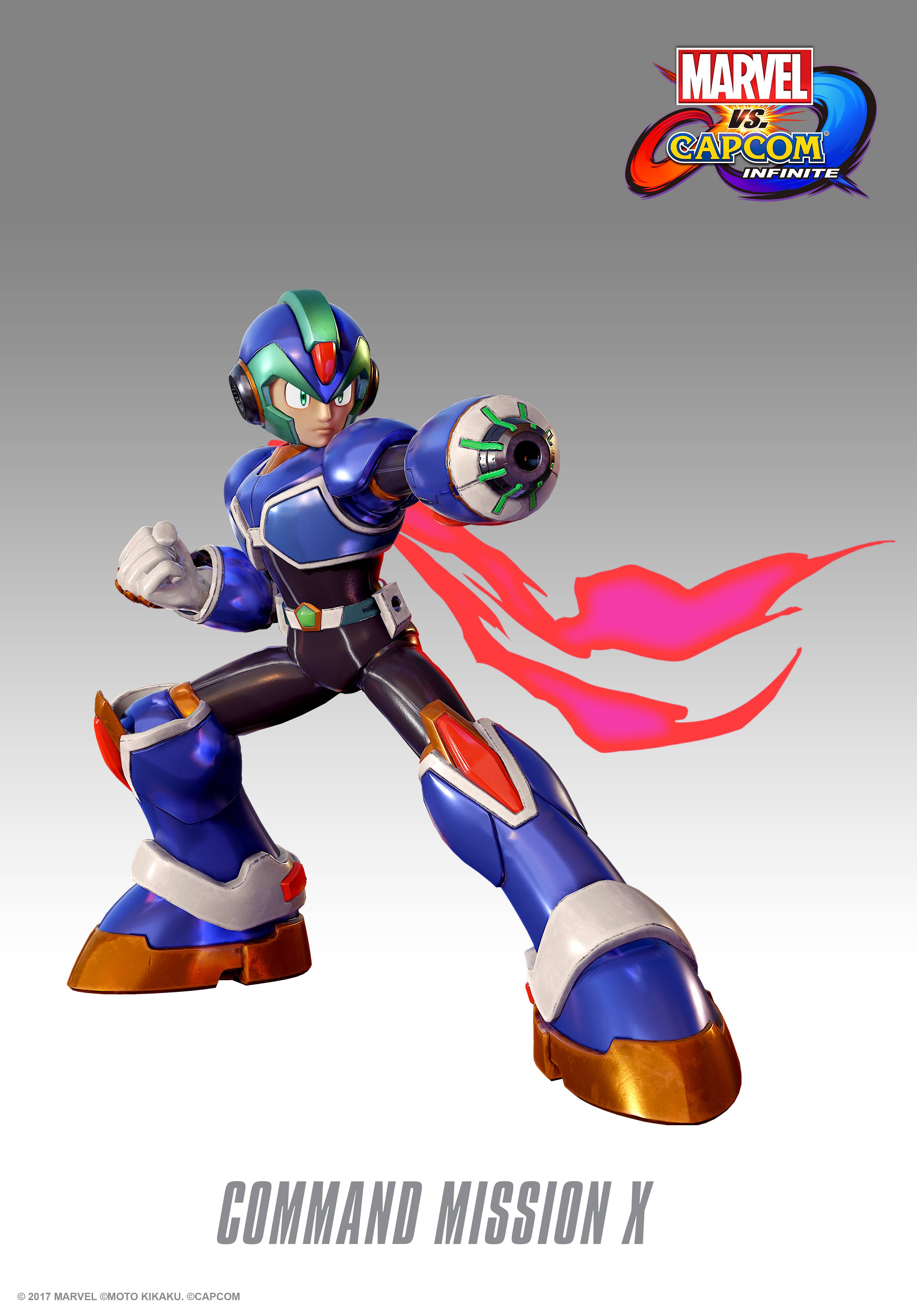 I just love it! Will probably be the skin I'm going to use most on X. Would love if it they made a
Version.Ke
skin too. I'm so fond of that design too, but I guess we'll see.