För ett litet tag sedan så kändes som man hade tappat stinget i spelandet, lite sådant som händer då och då. Det är trist när det smyger sig på och man känner man mår lite dåligt.
Då blir det lätt det där att man sitter och stirrar in i väggen eller man ligger med surfplattan och slösurfar eller bara slösar tid med annat.
Jag hatar när det blir så, därför är jag extra glad att man har varit väldigt på G den senaste tiden. Den den senaste månaden har jag kört igenom 4st spel, nämligen följande titlar; Uncharted: The Lost Legacy, Ys VIII: Lacrimosa of Dana, Knack 2 och även Dragon Quest Builders. Började lite med Dragon Quest Builders förra året när jag köpte det, men stannade efter ett tag. Valde att spela World of Final Fantasy istället, men tog upp det nu igen. Har haft så sjukt kul med det!
Det har blivit så mycket spelande av Dragon Quest Builders att man börja tänka på spelet precis när som helst, går ut och tittar på bygge och tänker så skulle jag byggt det. Hehe, det är kul för en min kompis Elden har varit precis likadan när han spelade det. Men han är väl lite extra galen på den punkten med hur mycket tid han lade ner på spelet. Hehe.
Kan verkligen rekommendera det spelet och längtar sjukt mycket efter DQB2 som även ska ha co-op/mulitplayer, ser sjukt mycket fram emot att spela det tillsammans med Elden. Dragon Quest Builders blev också det 80:de PlayStation 4 spelet som jag klarade, det känns riktigt nice!
Även den kommande månaderna är det fullt upp. Nu på tisdagen den 17/10 så kommer South Park: The Fractured But Whole som jag sett fram emot mycket.
Tio dagar senare (min födelsedag) så kommer Super Mario Odyssey! Också ett sjukt het efterlängtat spel för min del, det kommer även .hack//G.U. Last Recode och efter det så kommer det mest efterlängtade, Xenoblade Chronicles 2!
Så året är verkligen fullt upp för min del. Det kommer ju en massa mer spel, men inget som intresserar mig speciellt. Hur som helst så är det ett par sista grymma månader av året kvar. Hoppas ni får en grym spelhöst och spelvinter alla! It's good being a gamer!
"The Monado does not control itself, you control it. I…control it.
By the light of the Monado, I will stop them." – Shulk, Xenoblade Chronicles
In 2012 I made a post about what visitors are searching for on my site. I thought that it was time to do another one and some of the stuff I've seen you people search for on my page is hilarious. And a bit weird, very weird. But mostly its funny and I get a good laugh at it and at other times I'd like to post something related to the stuff you are searching for, so we'll see in the future. =)
Here are some of the top searches, they have appeared more than five times in the search history. You are all a bit perverted. I like it! Keep it up folks, I love ya! :D
knack hentai, knack the game hentia, i don't feel like watching tv tonight, sgt frog big boob, miiverse admins, gunpla, ninokuni hentai pics, ps3 controller hentai, watch hentai ps4, keroro fuck natsumi, disgaea d2 hentai pics, gay games online, zelda and link hentai, zelda hentai, link and zelda make love, imagenes anime zelda ss link x fay, link and zelda love.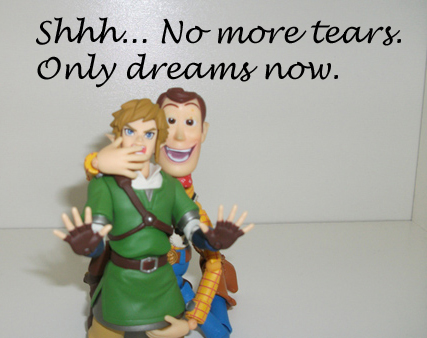 Haha, I've been working and playing to much I had hardly noticed that we had entered December! I really haven't been keeping up with the days and after the PlayStation 4 was released I didn't have anything more to look forward to for a while. So I guess I just forgot about the days, shit happens right? =)
I've added a new section to the sidebar too the right, you now have direct links to all of the reviews I've written so far for PSSverige.se. And I'll keep updating it with all the new ones I write, so now you can access those reviews fairly quick from my site. Don't forget they are all written in Swedish, but please do comment on them if you can.
I have an upcoming review of Knack and that will be my first PS4 game review and currently I'm playing LEGO Marvel Super Heroes for the PS4. So that'll end up as a review soon too. So I hope you'll check those out too when they are up on the site.
I've also been playing a bit more on RESOGUN, it pretty easy to get hooked on that game. I just wish the game had more music to fill my taste, its good but not really my cup of tea I'm afraid. I prefer something more… Metal or rock, I think that could fit this game just as well.
Going to study a bit more next week, I'm soon going to have more more lectures at work and I need to make sure I'm not rusty. So this will keep me busy for a while, but its fun so I really enjoy doing this. But I like to be well prepared, so that's why I have to brush up on my own knowledge a bit. I don't want to teach people old stuff, it's the new stuff they need and that's why I need to be up to date. =)
I'm also going to the cinemas later today, finally going to watch Thor: The Dark World. Bet this is my last chance before they remove it from out cinema. Hopefully there won't be a bunch of people there either, so I think we can relax and enjoy the movie without any bothersome people there.
The first thing I did when I got the Playstation 4 earlier this morning was to take a few pictures and post on various sites I visit. I just wanted to show of my new sexy thing, after that I unpacked everything. Mmm! That new console smell. Hooked it up and it went smooth as hell, I am impressed at how fast everything went. It downloaded the update and installed it pretty fast, I liked that very much. The interface looks really good and it was so fast, it will take sometime to get used to it. But I think it will be really great. A friend of mine who skipped out completely on the PlayStation 3 was with me when I got my console and he was very impressed with the PS4. He enjoyed the controller much more than the though he would, so that was nice too hear. Even Hentai-Woody likes is!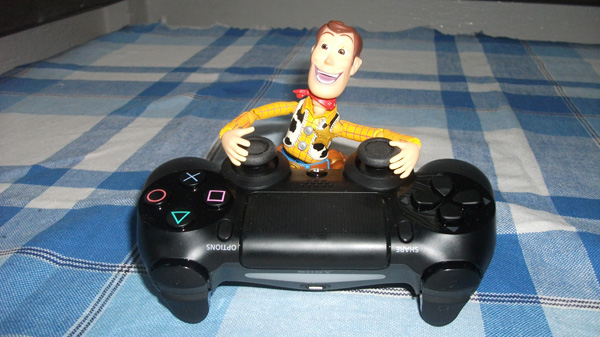 As I posted a couple of days ago, the DualShock 4 is so damn good. I like the weight of the controller, the sticks are much tighter and gives more precision than those on the DualShock 3. And as I thought I love the feature that you can plug-in earphones/headsets and get all the games audio from the controller, perfect for those game sessions that takes place late at night and where I have to be quite in my apartment. Sure, this could have been fixed by buying a more expensive pair of headsets I presume, but that's not something that was in my budget or something that I really want.
I only played Knack and Resogun, before I was to tired to even see. No, seriously I was starting to see fog around the eyes. I had to go to sleep! But I really enjoyed the short time I spent with Knack, going to give it a whirl later when I've gotten some more rest. I only slept for like 5hours and I feel I need some more. Resogun seemed more fun than I thought, I played long enough to clear a stage but it was pretty fun. Gotta try that more later. I don't think I'll be starting Assassin's Creed 4 until I've finished Knack, but then again my friend Elden is coming over later today so who knows? We might take it for a spin, just to feel the ocean breeze.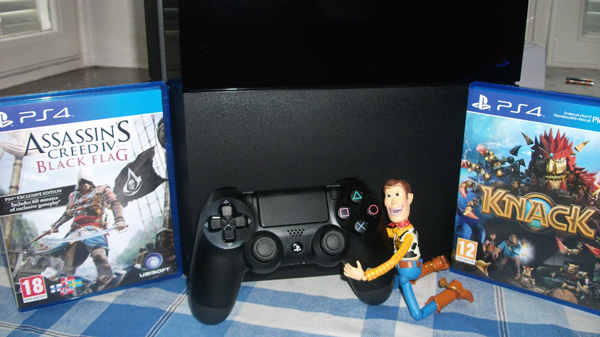 So far I am really enjoy the PS4, I'm very pleased with what I've tried so far. Okay, Knack doesn't have a very next-gen feel too it, but still. The only complaint so far is the lack of media capabilities, I hope that is something Sony fixes soon. I always used my PS3 to watch movies and TV-shows, I can still watch blu-rays on the PS4 but can't watch anime shows that I've downloaded, since the PS4 can't read the files. But it's only the beginning of the PS4 life, I really hope they do add this later. And MP3-support for playing music ingame, it's the feature I love and used most on the Xbox 360. So I really hope Sony will bring that one to the PS4 in a more complete manner than they did on the PS3.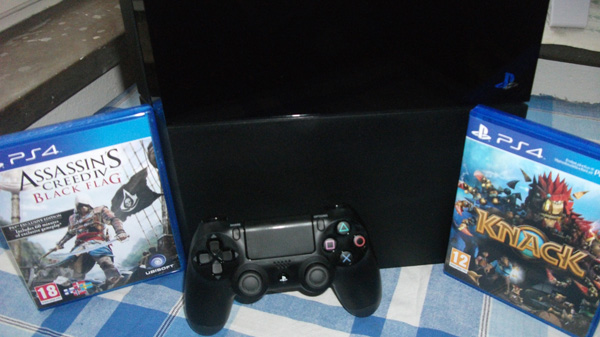 Here is it!! My brand new PlayStation 4, my happiness is complete now! The wait is finally over! Now to unbox and connect the beast. See you all later!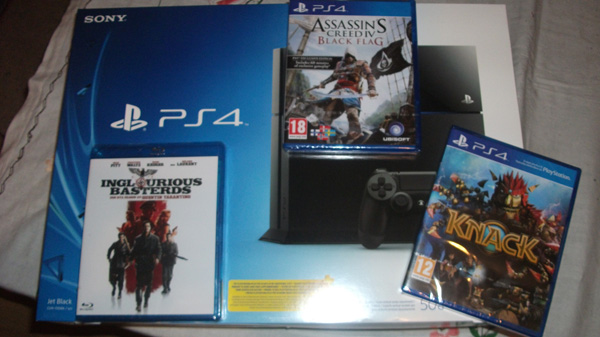 And now it's just one week left until the PlayStation 4 is released in Europe! So glad my local store is having a midnight launch, so in one week and a few hours I'll have my PS4! I'm starting to feel really hyped and I think I won't get much sleep next week because of this!
As soon as I get home later that night, I'll get some pictures up. At least I hope I'll be able too do it, so I don't pass out because I'm too tired. But I'll try to get something up, if nothing else I'm sure I'll upload some photos unto my twitter account when I'm in the store.
I'm just working and working right now, so I don't have time for much else. And when I do, I want to spend it with stuff I love and enjoy. So we'll see how some things go, maybe I'll have to drop some of them entirely. Just so I can stop thinking about them and don't have to feel so bad about not being able to contribute.
I'll try to make a new "game I'm looking forward to" post soon, gotta get that out of me.
… And then it's finally time for PlayStation 4 to be released in Europe!!! Woo! Well, it actually less than seventeen days now. Like sixteen days and a few hours and if I'm lucky my local store will have a midnight launch. The wait really is a killer and I know I'm not making it easier by talking about it, but what else can I do!? It's on my mind all the time! But maybe at least I'll be able to pick one of the games up early, unless the release date for it changes. I won't say which one, but you'll see a post of it here.
I've been annoying some of my co-workers with this count down I'm doing! Haha, hope they don't get to pissed at me! XD
Sadly the day of the release, there will also be a Christmas party at work. But since I've had this stuff planned with the PlayStation 4 release and other stuff, I'll have to skip this year. Or rather I haven't decided yet, free food is always great. Hopefully the food is edible this year…
I'm thinking if I should get some candy and coca cola and have when I game. Anyone who can recommend some good gaming snacks? I'll take all and every recommendation, then I'll see what I'll end up with. But all tips are greatly appreciated!