In 2012 I made a post about what visitors are searching for on my site. I thought that it was time to do another one and some of the stuff I've seen you people search for on my page is hilarious. And a bit weird, very weird. But mostly its funny and I get a good laugh at it and at other times I'd like to post something related to the stuff you are searching for, so we'll see in the future. =)
Here are some of the top searches, they have appeared more than five times in the search history. You are all a bit perverted. I like it! Keep it up folks, I love ya! :D
knack hentai, knack the game hentia, i don't feel like watching tv tonight, sgt frog big boob, miiverse admins, gunpla, ninokuni hentai pics, ps3 controller hentai, watch hentai ps4, keroro fuck natsumi, disgaea d2 hentai pics, gay games online, zelda and link hentai, zelda hentai, link and zelda make love, imagenes anime zelda ss link x fay, link and zelda love.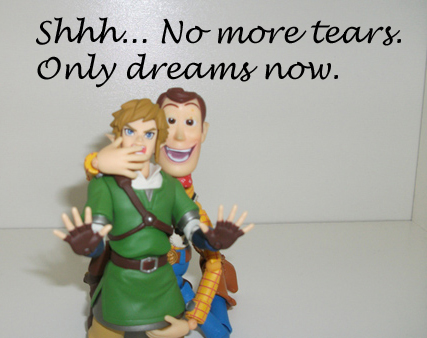 After quite some waiting, I've finally got my hands on my review copy of Disgaea D2: A Brighter Darkness. Really been looking forward to sink my fangs into this and revisit the Netherworld. I've missed Laharl, Etna and Flonne, I think they've been the best main cast so far in the Disgaea games. Even if Valvatores in Disgaea 4 is a really close runners up.
Ahh, hopefully I get more Prinnies that talk bad about Etna's lacking parts and she then proceed to torture them in ways you can only torture a demon penguin. Well I sure hope the humor and funny parts are on par with the other games, you'll find my reviews at always at PSSverige. I'll post here and on twitter when my review is up. For now, something to eat. Then I'm taking a trip to the Netherworld again!
I sometimes enjoy checking what various people have been searching for on my site, yes unless you knew I can see what you've all been searching for. But only what you've searched for on my site, not what you search for on other places on the net. ;)
Some things make me go "okay…" others have made me laugh out loud, it's very funny to see what people are searching for. I hope you've found some of the stuff you hoped to find, but who knows? You might find it here in the future, since it also gives me a pretty good idea what to put here to please some of my readers.
Here are some of the once that I like the most. They've either made me laugh or something, I just like them okay!? Yeah, here it is. ;)
1st secret ecchi, tales of graces f hentai, it's time to fap woody, skyward sword dirty moments,
the dumbest bike ever, why so much ecchi in girls bravo, olymipian ass,
shaved head feeling, when was pizza first made, this ain't avatar,
It's here! It's finally here! One of this year most anticipated games, I'm excited to see if it can live up to my expectations. But gonna keep 'em down a bit so it won't disappoint, but what I've seen so far I love it. Gonna play it later tonight, really looking forward to it.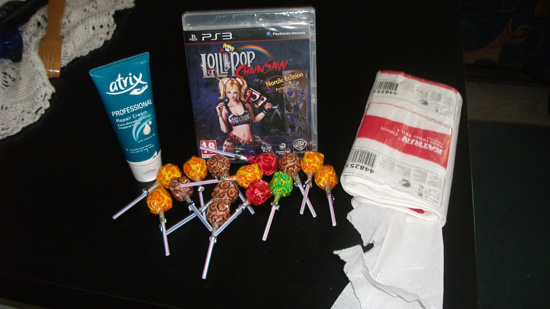 Hoho, so much fun. If you know what I mean ;).
While playing around in Infamous 2 today I saw something I thought was very funny. I was passing by a cinema and here is what they where showing in that cinema. I love stuff like this!
HUSH cinema proudly presents…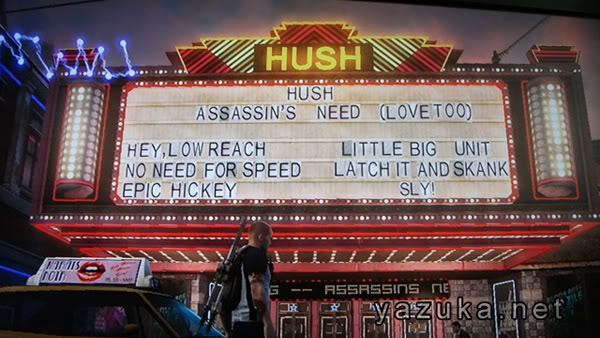 So Capcom is releasing a new version of Dead Rising 2. Called Dead Rising 2: Off The Record and it stars Frank West from the original Dead Rising game, this is an reinterpretation on Dead Rising 2. This is how would be game would be if Frank came to Fortune City. And I gotta say, it looks fun! I'M GOING TO URANUS ZONE!!!
Yeah, this is probably a bit childish. But I really can't stop laughing when I see this in stores here in Sweden. My friend Ezakiel took a photo like this some years ago, but since he never sent it to me I had to take one myself! As I said, its a bit childish. But that's just how I roll.