I have finally started playing Xenoblade Chronicles, I wonder how long I have waited to do that? And it feels great to have started, I love most Monolith Softwares games well at least the ones with Xeno in the title and I really had to play this one too. Since I've heard so many good things about it, even from people who normally don't play JRPG's. I'm not very far into the game, since I've lost myself in doing errands and checking out the huge world and I'm betting I've seen nothing yet. There are huge plains and fields in this game and the game really gives you a great feeling of traveling long was. This is both good and bad, since it takes a while to get too places. But once you've unlocked a place you can fast travel there.
The music so far is awesome! I especially like the track "You Will Know Our Names" it's so good! Especially around the the 1minute mark, good god! My ears are in heaven! I love music like this! Ahh!! Going to play a bit more in just a bit, need to play what I can since I start working again this Thursday.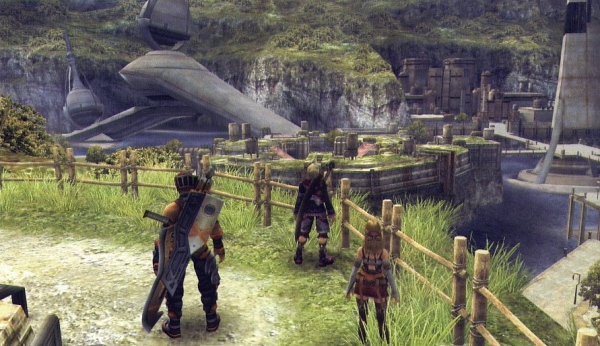 Today there was also an announcement about some new characters joining the new Super Smash Bros game. Which got me really excited since there was a rumor and a "leak" that Shulk from Xenoblade Chronicles would join the cast. We still don't know if this is true or not, but we got two new Fire Emblem characters and a reveal that Captain Falcon is returning. We got Luciana and Robin (both male and female) as new players and Chrom seems to be Robin's final smash.
From tomorrow everything will be back to normal, stores will be open as they usually are. The mail will get delivered as it should, I've grown sick of these days between Christmas and New Years. Since nothing has worked or been open the way it should. Its been somewhat frustrating actually, actually going to be nice to work again for a full week and then have the weekend of. Instead of work one-two days then your free due to a holiday, but you have to work the day after that then you are free again. It really messes with your head.
Later this week I am hoping The Legend of Zelda: A Link Between Worlds will drop in. Can't wait to finally play it and see how it is and get something to play in my Nintendo 3DS.
But before it arrives I'm thinking of starting to play Metal Gear Solid: Peace Walker HD. It is the only one of the new MGS games I still haven't played and I feel like I want to play it before Metal Gear Solid V: Ground Zeroes arrive in March.
I'd like to finish those games also before I get Tales of Symphonia Chronicles, Castlevania: Lords of Shadows 2 and Infamous: Second Son. I have a shitload of new upcoming games too play, hope I'll have the time. And then I've missed a couple of games from last year fir the 3DS. So hopefully I will be able to play those too, like Fire Emblem Awakening. Really, really want to try that one out.