I'm so happy and excited right now. Tomorrow is the big day, the day I'll finally spread my wings and move to my own place. I've longed for this day for many years, so I feels a bit unreal right now. But its also a nice feeling, I won't probably get any sleep tonight.
As soon as I get an internet connection in my apartment I will upload some pictures. I've got just about everything I need, I just need to get a couch and I'm all set.
Its going pretty well at work to, I just keep hearing good things about me there.
And that's very nice to hear. I'll probably get permanent work there if a spot opens up, they just about told me that yesterday. I was a very positive force and I made my fellow workers feels face and good, when they worked with me. I never expected to hear something like that from the bosses. So I was taken by surprise with all the nice things they had to say about me. But I'm glad, since now I know I've been doing a good job and that I'm well liked.
So keeping my fingers crossed now, it I could get a permanent place there I can finally start living for real.
Hopefully I can get some new games in the coming months, Atelier Rorona, Dead Rising 2 and Castlevania: Lords of Shadow are all around the corner. I would love to get them all, but we'll see… Hopefully I can get some money for my birthday in October, that would help a lot.
At least Dead Rising 2 is booked thanks to Gamestop Sweden's trade in deals, sadly that was the only game I could preorder. But at least its something, I'm eagerly awaiting that game. The first one on Xbox 360 was a blast, but I'll be getting the Playstation 3 version of DR2.
Well that's all for now, guess I'll better get back to packing. And waiting before I get the keys to the apartment, the waiting it the worst part. Like always.
Just came back from my local Gamestop about 30minutes ago. Picked up my copy of Uncharted 2 Among Thieves. Now I'm just gonna check my email, fix something to eat. Fix a few other stuff and then its of to game land!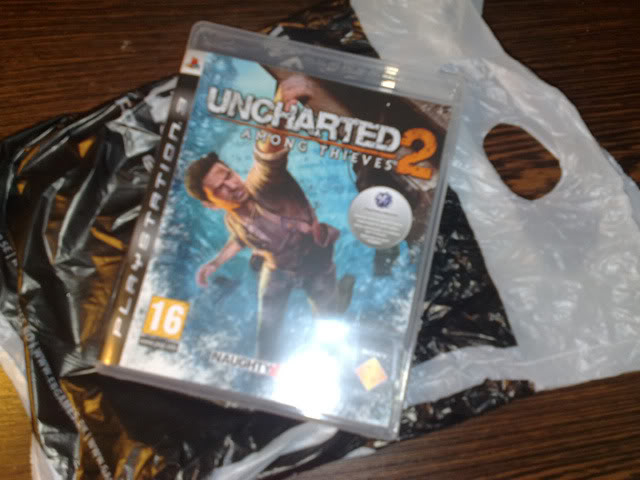 Today after about 7-8years I finally got to meet my very good buddy, Kntheking. And I'm really glad we where able to meet, this has been one of the best days I've had in all the year. We've got to know each other on the former Swedish gaming forum, GON. (Good Times).
And have been friends since then. And in the past there has always been something getting in the way or us meeting. Lack of money, to bad timings and other various stuff. So I'm really glad it went of without a hitch this time.
So thanks again my friend for a real fun day, and hope we don't have to wait another 7-8 years before we meet again. =)
And BTW, I've been playing Star Ocean 4 like mad. I'm really enjoying this game. Much more than I ever enjoyed Star Ocean 3. One of the best RPGs I've played this year and in a very long time. Hope Tales of Vesperia will turn out to be just as good for me.
So here we are. Our internet is fucked up. Don't know what the problem is, but we can't go online. Well… Not completely true. But we are using a mobile internet dongle, its slow as hell. Still better than nothing. So I'm hoping the internet issue will be solved soon. But right now I couldn't care less about internet.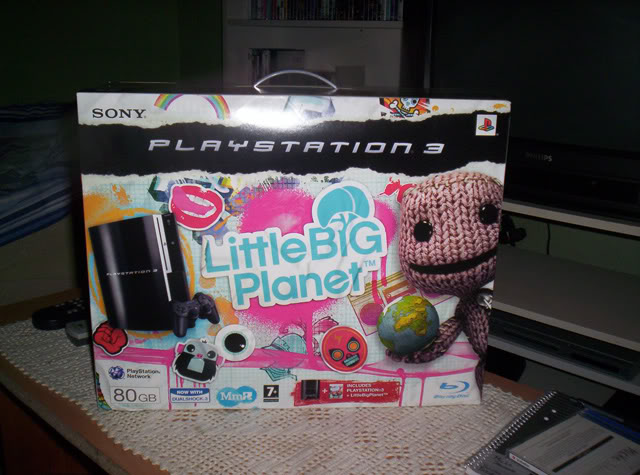 FINALLY!!!!!! Thank you everyone of you who have given me your support under my very long and harsh times. I really appreciate it folks.
Yes, yes yes!!! Finally! I have a PlayStation 3!! I'm really happy right now.
And this is all thanks to my friend Kntheking. Without him, this would not have been possible. Thank you so much!!!! I also like to thank my other friend ZX-Omega who has helped me a lot. Well there is not much to say.
Now I'm going to check my mail, take something to eat and hook it up!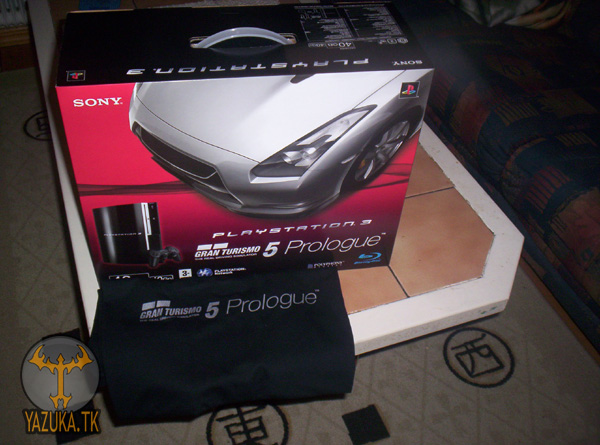 Today my friends! Today my Xenosaga Episode III finally arrived! I'm so incredible happy right know. Damn I'm gonna play like I've never played before!
EDIT: I've been playing the game for about an hour now. I'm so totally in love! Can't wait until I continue to play it. ^^
Here is my Xenosaga collection