Since I review games for PSSverige.se I have not got my hands Saints Row IV and I've played it for a while, my review is in Swedish so head over to read it there if you can. If not I can tell you it was great and awesome. Read my review of the game here.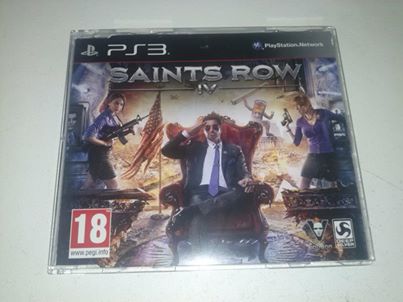 Other than that I am tired as hell today, don't know why. I think I have gotten enough sleep, but perhaps I'm just getting nervous that my vacation is ending soon. I start work again on Monday, but I'm mostly looking forward too it. I haven't been as active as I usually am this vacation, so I really need the workout I get at work.
So I think I am going to be half dead when I get home from work on Monday. XD
I'm also playing Tales of Xillia, such a wonderful game. I'm about 42hours into the game and I'm not finished yet, I have been grinding and collecting stuff in the game. But it's all good fun.
And I'll soon be juggling Tales of Xillia with another game… Killer is Dead, its the next game I'm going to review. The embargo is until the 27:e so I will not say a thing until then and as always you can find my reviews on PSSverige.se.
Brr, now I really need too go out and clear my head before I fall asleep. Or perhaps as Snake said in MG1, I feel asleep. Haha. Take care everyone have a great weekend.