So a few a days ago Sony released a teardown video of the PlayStation 5.
That means we got to see what the insides of the PS5 looks like and what makes it tick.

I love seeing how stuff like this works, it doesn't what console of kind of technology.
I find it interesting. But it's nice to get a confirmation on the white panels are indeed removable, so I wonder how long we'll have to wait until Sony or someone else makes custome plates. I can haz black plates plz?
We also have some more news on the PlayStation 4 backward compatibility.
As it seems right now, Sony has confirmed that 10 PS4 titles will not be playable on the PS5. This does not mean every title will work right now, but at least it seems like a whole lot of games will work and problably more will work with future updates.
You can read more about it here.
Sony has had their press conferences at GamesCom and what was announced? Playstation 3 slim! It will be 100$/100€ cheaper than the current version. And 32% smaller, looking forward to getting one. I think this one looks really nice, I like the design. Hope I can get one a.s.a.p. Time to trade in some old games and see what can be afford. Or I'll beg nicely and hope some kind soul gives me one.
Here are a few more shots of the console.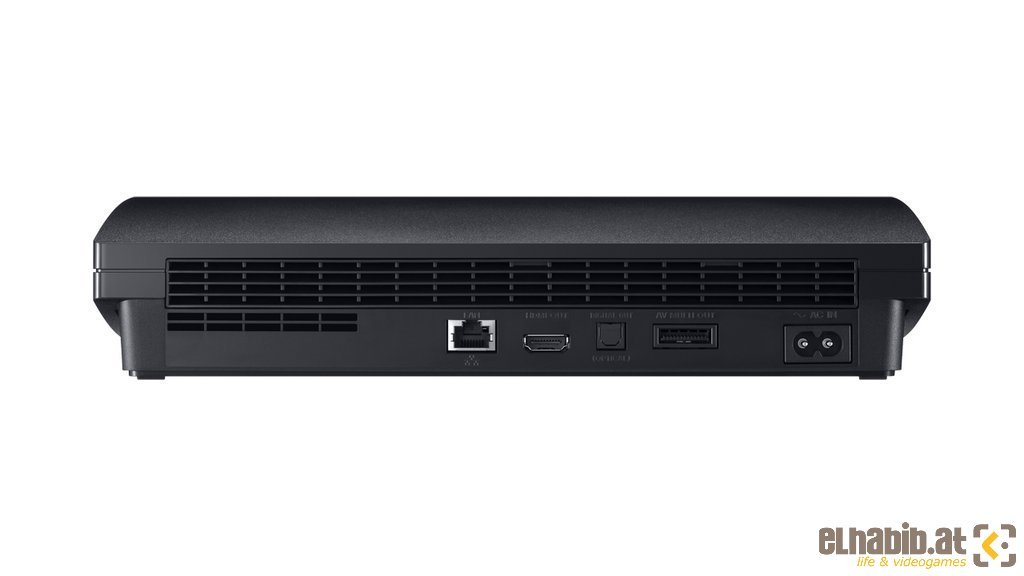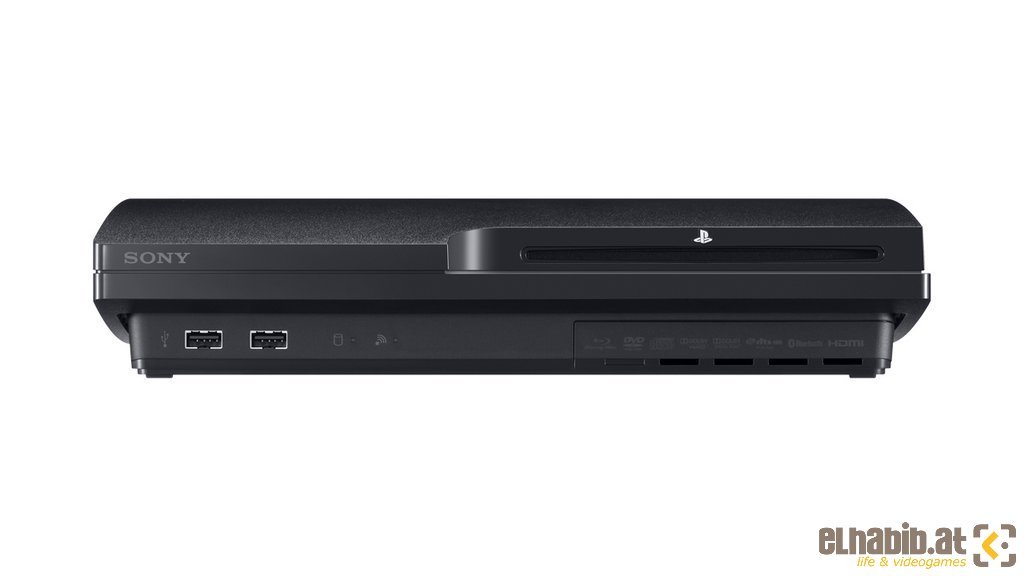 I just found out that Japan is getting a white PS3 modell!
Now I'm jealous. I've wanted a white PS3 for sometime now and this happens!
Too bad it probably won't be released in EU. This PS3 will also come with a Dualshock 3 controller. Yeah, you might know that Sony is now back on track with their rumble controllers. *YAY* As I'm probably one of the few who actually admits he has missed rumble.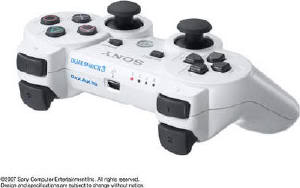 Ever since I got a Dreamcast when it came out and later Psone, I've been sold on white painted consoles. So that's why I'll at least be importing the white Dualshock 3 controller later, I at least must have that one! And I leave you here today with the sexy white DS3 controller.
Hey! All you people out there. Got me a DS Lite today. I was planing on buying a new one, but a friend of mine sold was going to sell hers for 650SEK. I could not resist that price. But to my surprise it was "new". She had never opened the charger, she had only played with the DS a little and then got bored of it. Hey, I don't care! :D
I got it for a good price, so I'm happy!! almost… Its pink. :(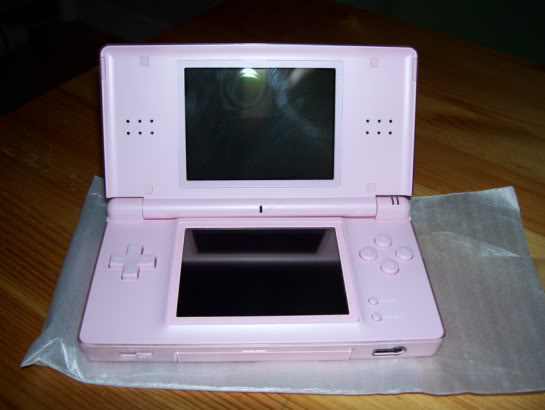 Not my kind of color exactly.. Well for the price I paid I won't go around bitching about the color. :)
Thanks to a friend of mine, I now have a working Xbox 360! And hopefully it will stay functional. Hurray! But I think it will at least longer since this one has not acted up as my previous one did.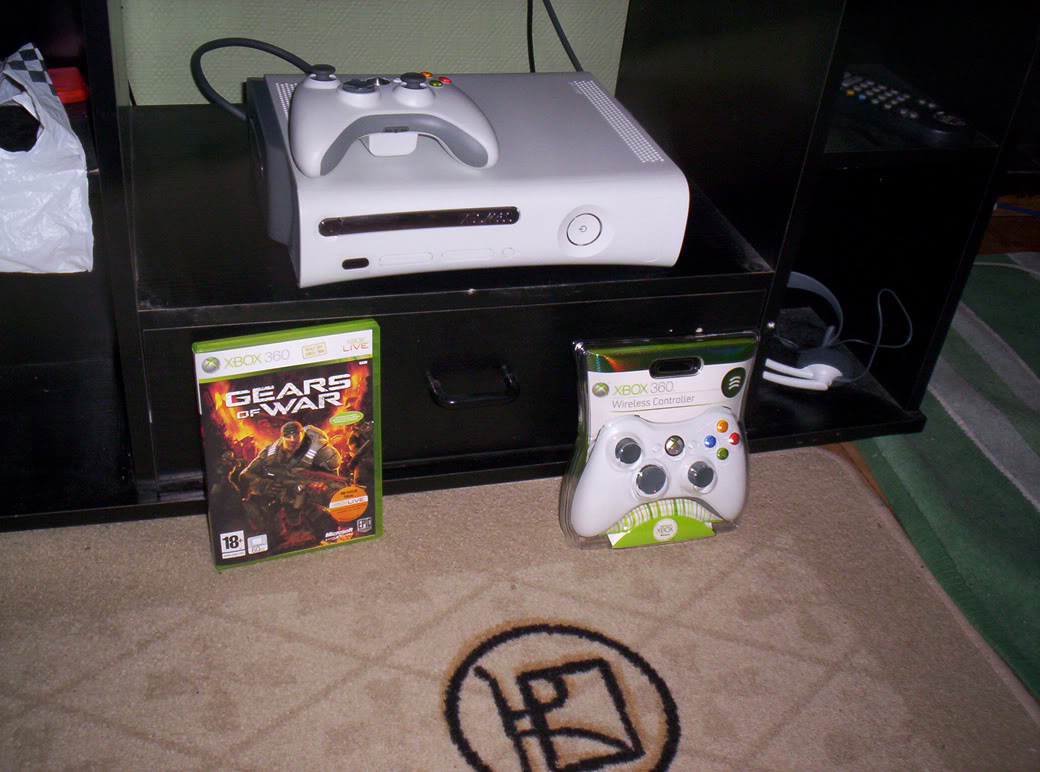 Please let there be a god and keep mine safe!
As people might know Nintendo Wii was released in Europe on Friday the 8th of December. A friend of mine "Kundkorgen" had bought it. And came all the way from his home down to another friend Ezakiel. Of course he brought his Wii with him. So me and my other friend Elden, went over to Ezakiel to try it out.
And to meet with Kundkorgen to of course! Hadn't seen him in a long time!
So there we where, in Ezakiel's basement. Touching and feeling the Wii. God it's gorgeous! So we got to try Wii Sports. Love bowling. Well since me and Elden couldn't stay very long we decided that we would come over again on Saturday. Which we did, and later wen't home to Elden and played there.
I have to say this is the most fun I've had in ages! And I really do mean it. Thank you guys, I hope we can have as much fun again soon!
Kundkorgen also showed us some Zelda, and me and Elden started to cry. It was magical. (The little of the game we allowed him to show us). So now I want a Wii even more! Hopefully I can get money soon. :(
Here's a picture of us… Well at least our hands when we are touching the Wiimotes. Kundkorgen, Me & Elden. Ezakiel took the photo.