För tio år sedan skapade jag min fösta blogg, det var då på blogger. Men naturligtvis hade man en del hemsidor innan dess, drev Pokémon Gym Kristianstad när Nintendo gjorde allt för att Pokémon skulle synas ute bland folket.
Man har drivit diverse svenska Xenosaga sidor, Sailor Moon och mycket annat fandom. Men det var just det dom var, sidor för saker jag älskade. En kärlek jag ville få ut och dela med mig med resten av världen.
Så jag startade en blogg 2006 för att skriva lite om mig själv, mycket för att kunna återvända och minnas. Dels för det hjälpte mig att hantera somliga svåra situationer genom att skriva om det, jag har alltid skrivit för mig själv. Det har helt enkelt varit en egen terapi för mig och det har väl fungerar sådär, det har varit skönt att kunna få ur sig sina tankar. Även om de har varit mörka. Eller kanske speciellt för man har haft mörka tankar var det extra skönt att få skriva av sig.
Men efter blogger så hittade jag till Livejournal där man sedan snackade med en del människor, tyvärr har jag ingen kontakt med dem längre.
Det har känts skönt ändå att kunnat dela med dig av sina högpunkter och om inget annat är det kul för egen del att återvända och läsa allt gammalt bra, kanske lite sämre att läsa allt gammalt som var dåligt. Men samtidigt är det ändå rätt skönt, för jag är inte den personen längre, jag är inte i samma jobbiga situation som man en gång var. Visst jag har fortfarande mina problem, men dem blir mer och mer hanterliga. Sedan fokuserar jag inte längre på det negativa som jag gjort en gång i tiden, det tar på tok för mycket energi och är inte värt det. Jag mår mycket bättre idag är jag gjorde för tio år sedan, har andra friskare tankar och tycken. Tack alla ni som läst, även om ni inte varit med från början. Även om jag skriver för mig själv är det kul när det leder till diskussioner om spel, filmer eller annat. Kommer fortsätta skriva så länge det bara går, så nu satsar jag på tio år till! =)
Hehe, the title might sound worse than it really is. The meaning with revenging is that I finally took care of a game that has been in my backlog since I started to play JRPG's. A game that has been bugging me for years, a game I played when I was very new to JRPG's and I couldn't finish it. That game is Suikoden 1 for the PlayStation. So that felt very great, I did actually manage to get to the last boss when I played the game all those years ago. But I could never beat him, guess that's what it's like being new at something. Because he was no match for me, I took him down fairly easy. I'm almost disappointed in how easy it was and I don't think I was overleveled either. Around level 57 with most of the characters I used.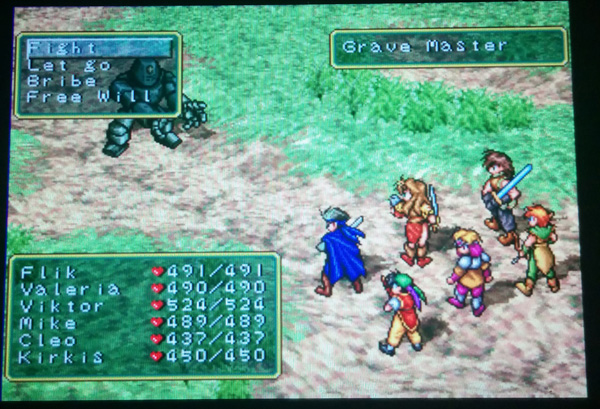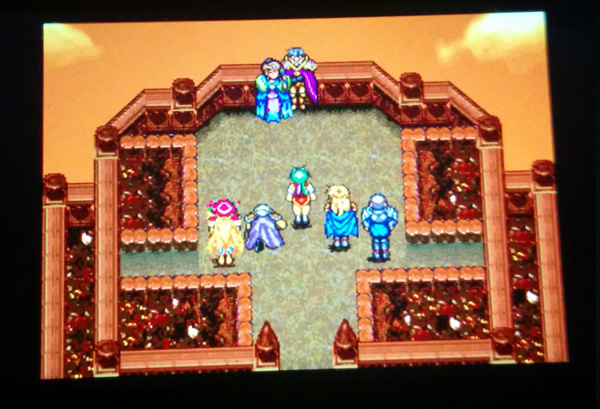 And speaking of the past, today I have my 8th anniversary on WordPress. I started writing in the beginning of 2006, on Blogger and Livejournal. Sadly I forgot to save those early posts when I moved around to different blogs. So I've been writing for about 9years all in all, but what exactly does this have to do with the past? Well you see I started writing blogs as a way for me to went my feelings and stuff, since it was hard talking about various things with friends and others not being so understanding of my problems and condition. And I loved videogames, so I thought "Why the hell not write about what's bothering me and what I love"?
I don't write for anyone else but me, if others want to read and comment that is just a big bonus. But I do this so I can feel good. I can release my dark thoughts in text and get them out of my head, I haven't written about everything. But pretty much and it has really helpt me to let go of some stuff.
So I am going to continue writing as long as I enjoy doing it and as long as it helps me, I do wish I took my times with some of my posts sometimes and made them bigger and better for other to read. But hey, as I said I'm writing for myself first and foremost. But who knows what will happen in the future?
I would like to write more about the anime shows I'm watching and go a bit more in depth in videogames, but then again we'll see. Would that be something you would be interested in reading?
So I've tried going back to blogger now. I've been with livejournal for the past 3-4years now. Still don't know if I'm going to be a regular here. Perhaps… Still thinking about it. Scrubs rule!