So I woke up this morning not feeling all to well, must have been something I ate.
But pretty quickly my queasiness turned into excitement. Because I woke up to news that we are getting two new Rare Blades. This Friday, the 27th! Oh happy days!
Well that in itself is good, but what really got me excited was that one of these Rare Blades are T-elos from Xenosaga Episode III! YEAH!!
More Xenosaga characters in Xenoblade. So happy with this news and I just love Kouichi Mugitani (CHOCO) artstyle so damn much. Really happy to see him getting more of his designs into Xenoblade 2. T-elos will be available to all who has finished the game and its said to have a pretty high rate of appearing in a Core Crystal.
I sure hope so, wouldn't want another KOS-MOS grind on my hand.
The other Rare Blade that has been revealed is Poppi Buster. A clone(?) version of Poppi that any character can use. She is exclusive to those who buy or have bought the Expansion pass. This Poppi is a bit more yellow and seems to have an antenna on her head. Oh and right, she has her own freaking mech! Probably where the "Buster" part comes in!
Either way Poppi Buster is looking rather cool! Well at least the Nopon like mech is, she will be obtainable via a quest ingame. Man I'm so looking forward to getting back into this game again, it feels like it never stops giving.
I guess that's why I'm having such a hard time to let it go. They also said they have finished voice recording for a new Rare Blade that will also be released, a bit unsure if it will be coming with this update or at a later date.
I sure do hope T-elos will be using the scythe in the artwork, really looking forward to add her to my group. Bring me more Xenosaga characters MonolithSoft and Bandai Namco, or even better. Bring me a Xenosaga HD Collection.
Last night I managed to get a hold of the Guilty Gear 2 Overture OST2 Rock Tracks. Say, that five time fast! *breaths* The normal music in GG2O wasn't very good in my opinion. And I really love GG music, I love it a lot! So I was very disappointed.
And theyn they release OST2 Rock tracks, which contains the characters theme songs. And what can I say? Oh my they are forgiven! It features one of the best versions of Holy Order, which happens to be my favorite Guilty Gear song.
So if you haven't heard it take it from me! You really need to listen to this! Violins & metal are the perfect match! I'm in love again. This is one of these rare songs you find, that you'll never grow tired of. http://www.sendspace.com/file/6lrsba
And I'm also posting two artwork releases. These pictures have been cleaned up by me and have been redrawn a bit. So here are two Xenosaga pictures I've "fixed" so if you see these on the internet, I'm the one who made the retouches to these pictures.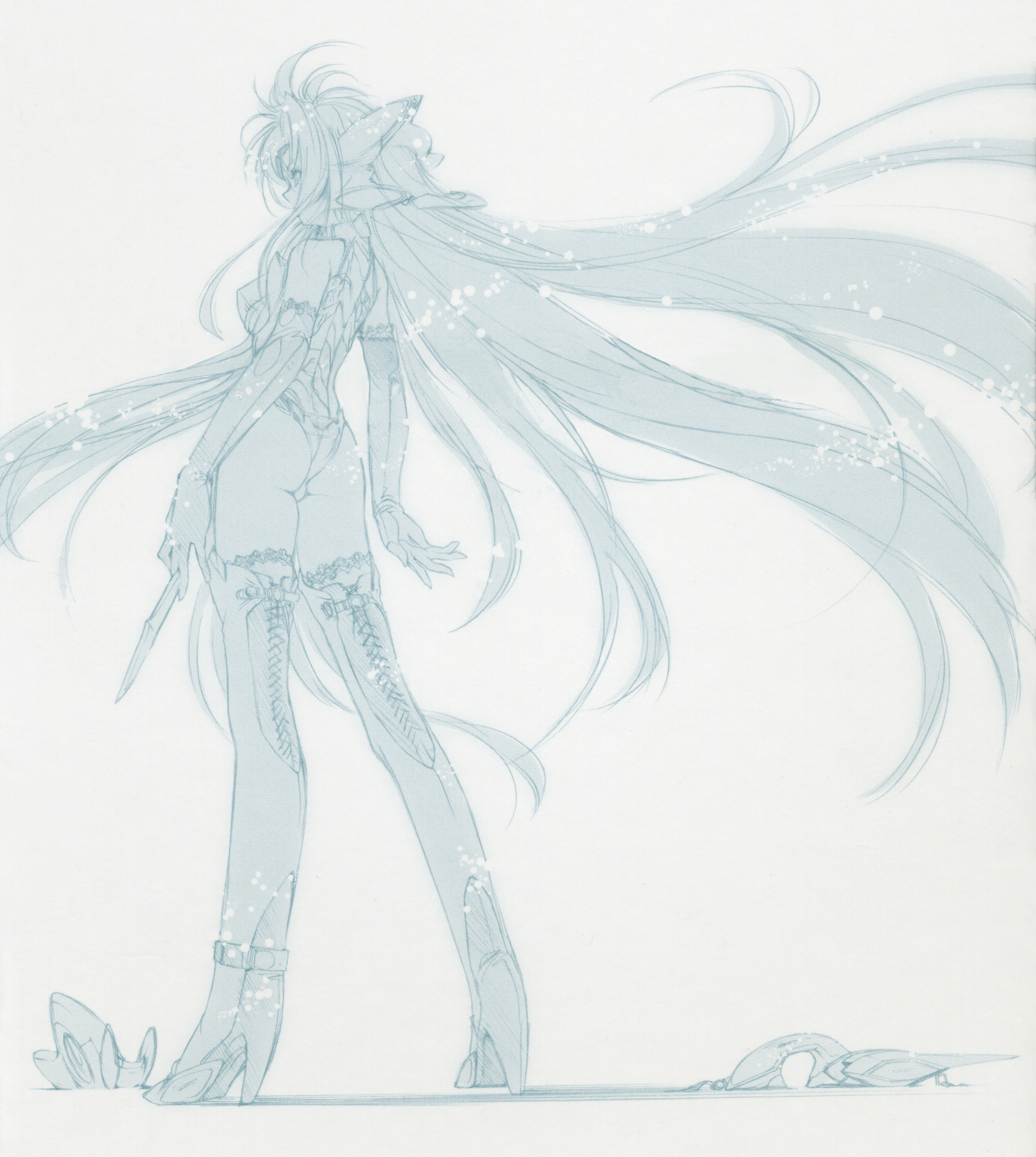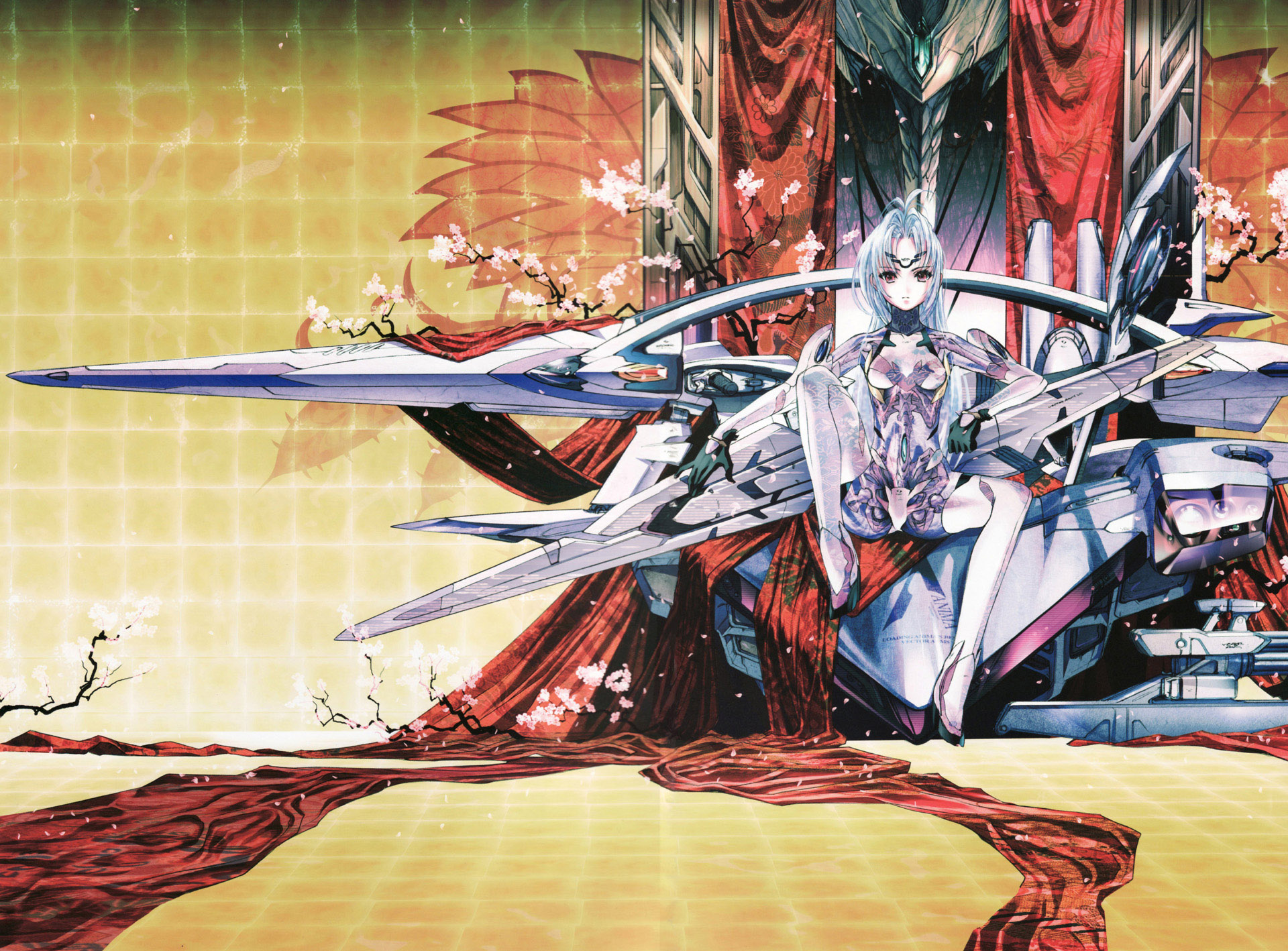 Oh, and by the way, don't forget to click the Play-Asia banner when you leave. I would greatly appreciate it. thank you very, very much.