I've had wonderful time with my vacation, it was well needed. And I've managed to get a somethings done so that's even better. But tomorrow its back to work, but I could definitely have had some more vacation days. Haha, well I suppose I shouldn't be greedy. Having easter of was more than enough. The first day I was incredible lazy. I only watched TV and caught up with some shows and animes I've missed and it was great. Finally back on track there. Honestly I almost felt bad of how good, doing nothing was. After that it was time to finish of some games I had lying around. And that's probably what I'll do today, if I feel better. Came down with something yesterday, that really made me feel like shit. Vomiting and just feeling, sick. Ugh. Hopefully it will feel better later today.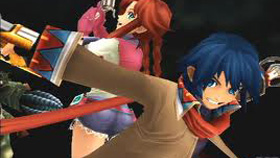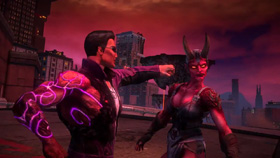 There where two games I finished before I had my easter vacation, but it was so close to it so I thought I'd mention them anyway.
Wild Arms 5
was a good game, much better than
Wild Arms 4
but I still think I like
Wild Arms 3
more personally. Better characters and I like the world more, even the fighting more actually.
The HEX-fighting system is good, but I prefer the games without to be honest.
And right now I am so sick of WA5 battle theme… Sure these things might sound like I'm pissing on the game, but I'm not. I had a very good time with the game, even if I didn't like everything about it.
Saints Row: Gat Out of Hell
was a short but fun game, something that I felt I needed after a long JRPG. It is silly, it is over the top. But damn it was enjoyable, even if it was a tad short.
Next up was a game I've been eyeing for sometime and it was
Metroid: Zero Mission
. I have actually never played a Metroid game from start to finish before.
This was such a good game, it felt really great playing it and I really think I needed a game like this.
Samus Aran
is such a cool lady, kicking space pirates ass and doesn't afraid of anything.
(Old internet meme. Goggle it.)
And last but certainly not least! The
Legend of Zelda: Wind Waker
. Me and my friend
Elden
have been playing some Zelda games together in the past, like
A Link To The Past
,
Skyward Sword
and now Wind Waker HD. Such a good game, I was very enjoyable. Guess we'll see if we will tackle more Zelda games together in future.
And now I'm going to enjoy Final Fantasy Type 0 HD, I've just played a few hours on it but I like it so far. I'm just starting on chapter 3. So I'm looking forward to get to know Class Zero even more. Before I leave I just want to thank my good friend Elden for making drawing me! Right now I'm using it in my banner and I really like it! But then again I do enjoy his art and if your interested check it out! He has some really cool stuff. Here is the old chibi art VS the new one, which took some inspiration from the Tales of games. With a bit of his own style thrown into the mix. Hopefully I can get him to make a new one, when I start to loose some weight. Hehe.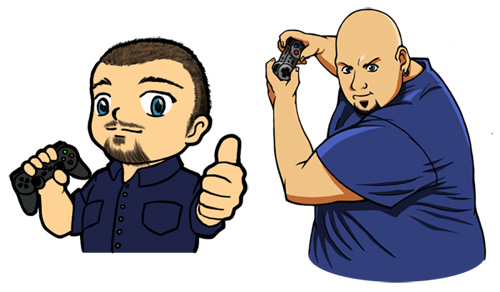 The end of the year is upon us, just a few hours left of this year. 2012 has given me some good times, but also some really bad times I would have rather not endured. But I guess that's life…
But now is the time to look forward, to hope that 2013 will turn out better than the past years. And that I can keep moving forward and not revert to my former self. I kind of like myself right now, I've never done that before. I've always hated myself for some reasons, but I seem to have overcome those thoughts. Or at least they aren't as apparent as they've used to be, which is great and feels great.
Not going to keep you much longer, I just hope everyone has a really good happy new year. And next year will be great to all people who read my site. I really appreciate it and I hope you would comment a bit more. ;) But still, I have this site to help me left of steam, get rid of dark thoughts and such. Basically a diary if you will and to preserve some fun memories for the future. I enjoy coming back and reading old posts and go "Damn! That was so long ago?" it's pretty amusing. We'll I leave 2012 now with some photos of some pictures below! (Yo, dawg!)
And I'm having a great time with Miiverse, Nintendo own forum like service for the Wii U. I just love watching peoples artwork. Some people are so amazing, they can do really great stuff while having to use such a small area to draw on. And yesterday or rather earlier this morning I found these two hotties of Princess Peach. Yeah, they are over sexualizing here but I just they they are great artworks and they are hot. If you have a Wii U and like what you see, follow the artist you can see her name in my photos.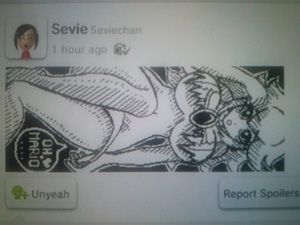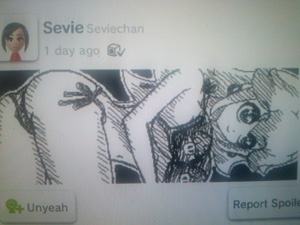 This is not all that is posted, there are some people who make really incredible stuff. Which I'll probably take photos of in the future and share here. I just chose these picture of their sexiness or at least I think they are sexy, a bit smaller on the boob size would be nice thought. A little to big for both the character and my own tastes. Starting to sound like a real perv now. XD