Yes! Now its time for me to share some of my favorite anime intros with you! I'm going to start out easy and a bit cheap here, by posting the my two favorite openings videos for two of this seasons anime shows. They are Softenni and Nichijou. Softenni is a show about tennis, at first I wasn't interested but I decided to give it a go. And I was a bit surprised it was an ecchi comedy, I fell for in an instant I'm weak for ecchi comedies. I think the song is pretty catchy and if gives me a feel good feeling. And there are some nice panty shoots in it. ;D

And now we are here with Nichijou. I feel its a very random anime, in the style of Pani Poni Dash. But its pretty nice to watch a show like this once in a while too. The intro is sung by Hyadain, he has become famous by adding lyrics and singing a bunch of songs on YouTube. He sings both male and female parts. Yes, even the female parts! That's why I think its extra nice that one of his original songs got to be the opening for an anime, it fits the show well. I'll be making a whole post about Hyadain in the upcoming days, so I'll explain more there and post videos.

Now I'm finally back with an update! I've updated the design for my homepage! I thought it was about time I did something new, I'm pleased with how this one has turned out. Its pretty simple but very functional, but I'm not done with the design yet. Over the coming days/weeks I'm going to change and tweek stuff until they all are to my linking. So if you see something that looks a bit weird, please report it to me.
I've been busy with work and I've been to tired to do anything when I got home, so that's why I've been inactive for those of you who has noticed. But hopefully I can catch up a bit on that again, at least I've had some time to play.
I've been playing Ar Tonelico Qoga and I'm about 15-16hours into the game, and I like it very much so far. Will probably post a review of it later on RPGbloggen, so if you're Swedish check back there later!
Looking forward to next week, when we finally have some vacation thanks to it being easter. Four days of from work! Sure, both Saturday and Sunday are included in those days. But still! Its nice to get a few days, to do some stuff I've wanted. To be able to just take a trip into town and check what's going on there, ya know the simple little stuff.
I've also had the chance to finish some older anime series and start watching some new ones.
I hope I have the time and motivation to do some posts on them, with my thoughts. So much you want to do, but so little time to do it. It's a shame. But you'll probably see a few more updates coming in the upcoming days, I'm going to post some of my favorite anime openings/intros. So there will be a few video posts. Well that's all I have planned for now, that I can remember. See ya'll then!
Ahh! I feel all energized again! Was good to get some sleep last night. It was very fun and interesting at the Sci-Fi Convention in Malmö, I guess I was expecting a bit more. But still, it was very nice and I had a blast! I couldn't stop smiling when I saw a girl had come dressed as Alicia from Valkyria Chronicles. It was awesome to see, the not so standard cosplaying.
So here a bunch of pictures I took, all in all I took about 164 photos. Of course I won't upload them all here, but I took some of them I liked the most and wanted to share them with you. Anyone else from Loading who was at the convention?
Or from Kristianstad maybe? Drop me a line!! I had an awesome time with both Elden and
ZX-Omega, can hardly wait for the convention next year! We'll all be going again then hopefully!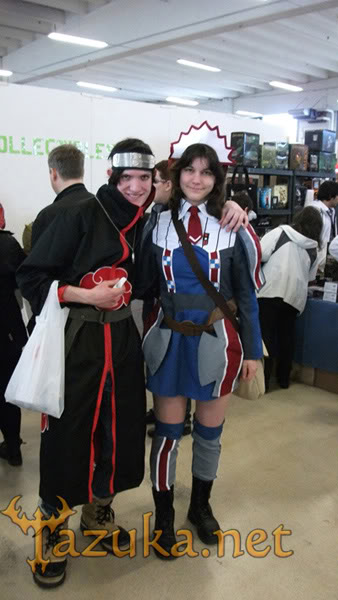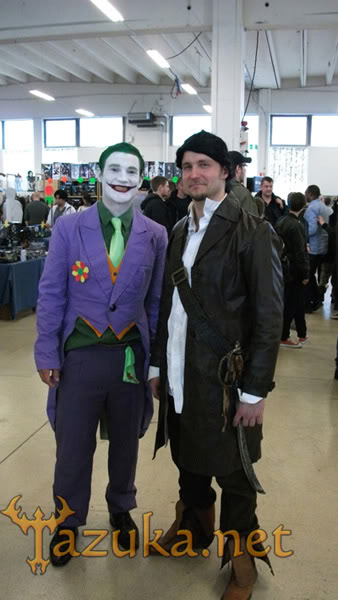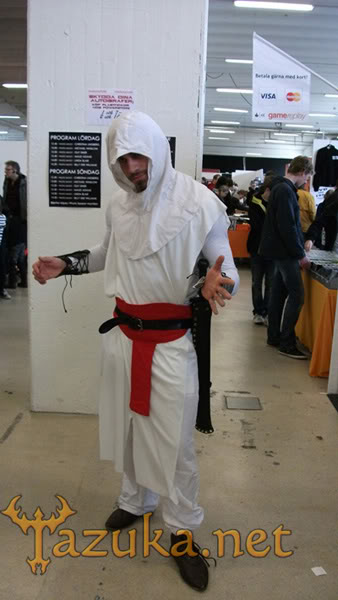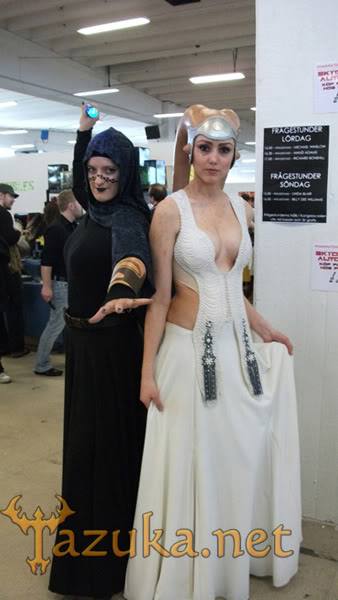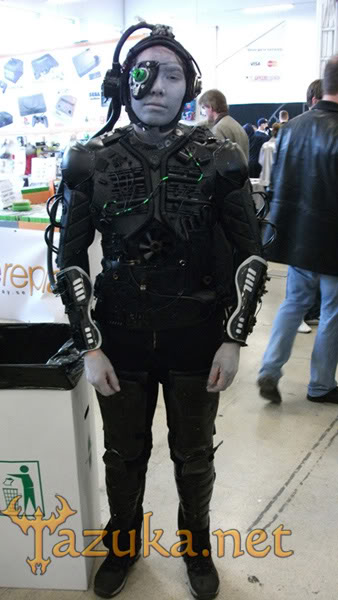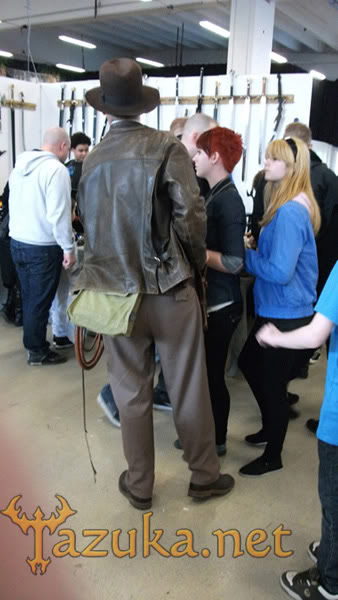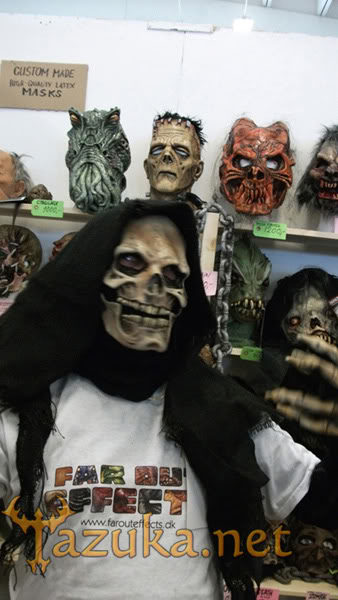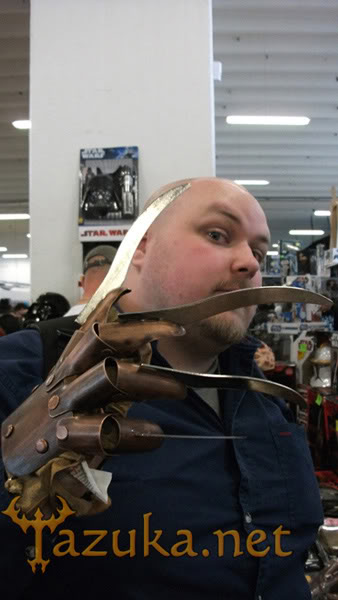 The guy with the Grim Reaper mask was awesome, he made mask himself. Not the Grim Reaper one thou! He was very fun to talk with and he has such passion and enthusiasm when he spoke. It really sounded like he loved his job. My friend Elden bought a Grim Reaper mask from him. And the last picture is of me with Freddy Kruger's classic glove. Heh, updated my Facebook with a modified version of the pic. Same as I added to my "About Me" section on the site.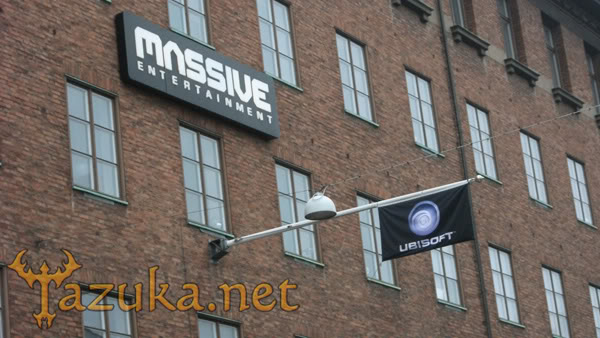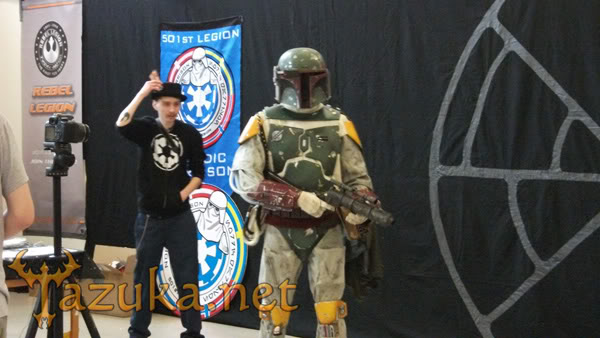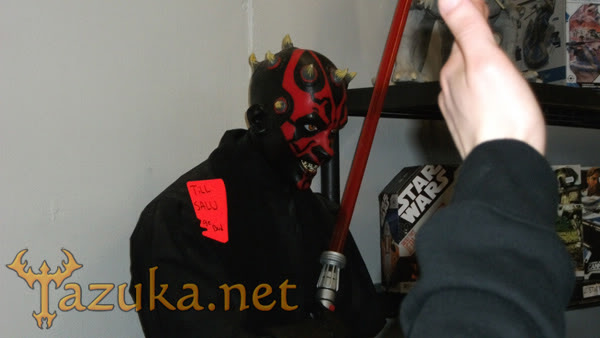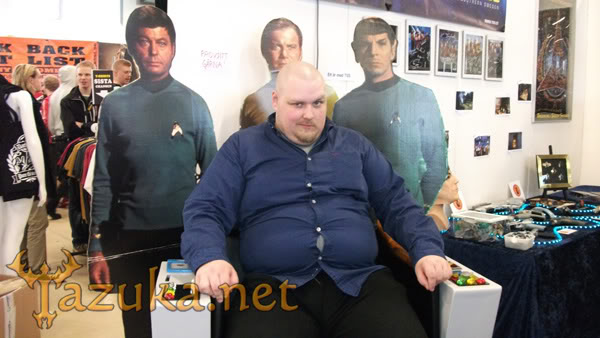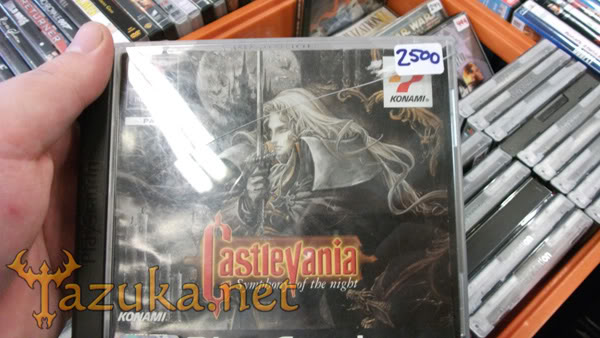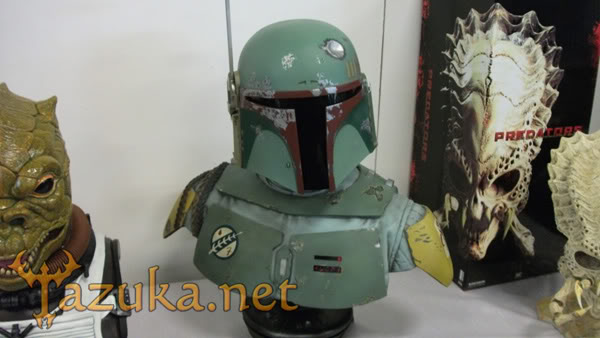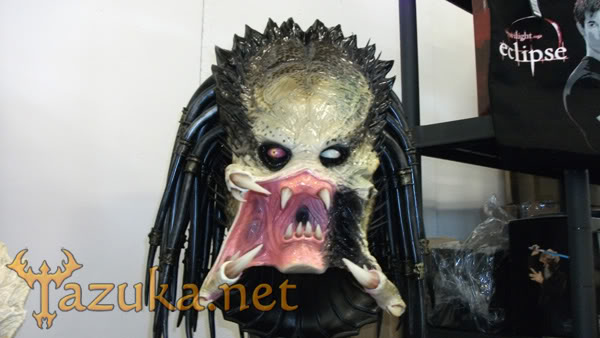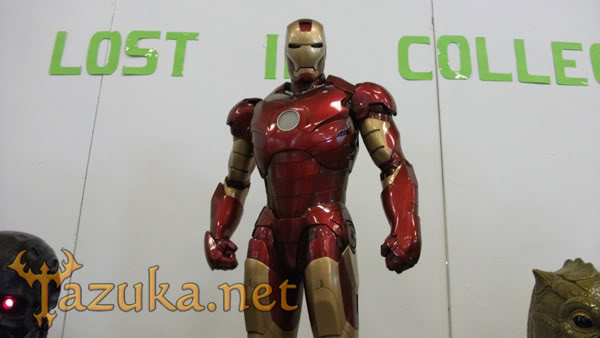 On the way to the convention we passed by a game developers building! I thought that was pretty neat. Then I got the chance to take a photo of
Boba Fett.
A lifesize(?) figure of
Darth Maul
that you could bid on.
Warp speed, Mr.Zulu
!
Symphony of the Night
really is expensive! And in crappy condition.
The head pieces where so damn detailed!
The Iron Man
figure was awesome as well! But my favorite has to be of the Terminator from
Terminator Salvation
seen below. Love it.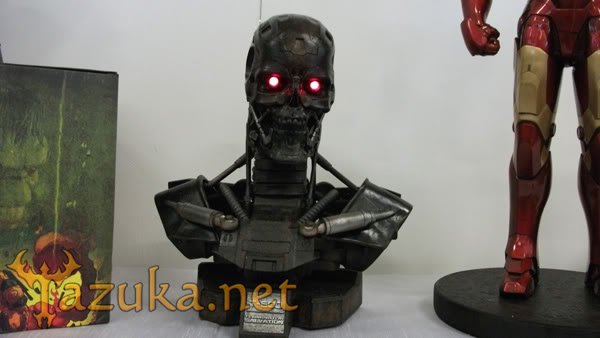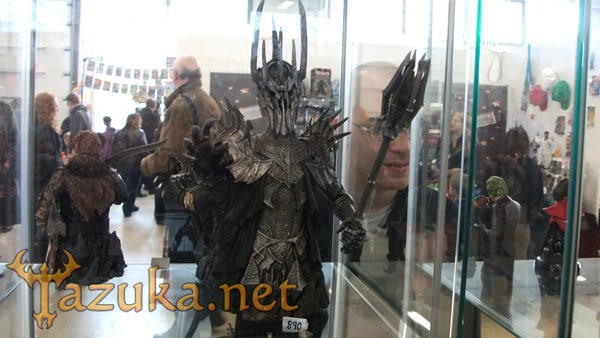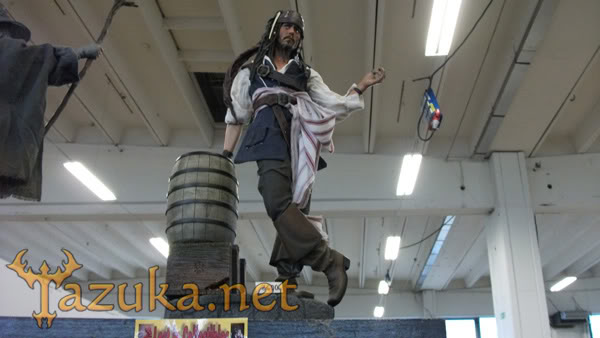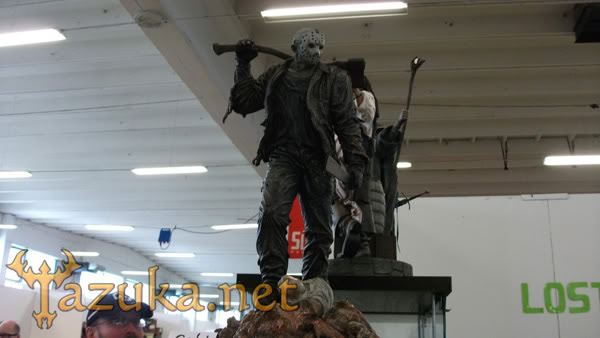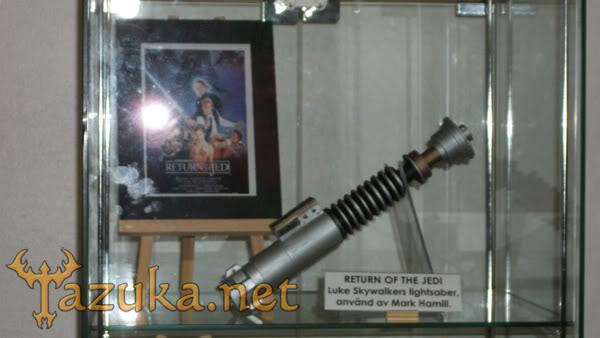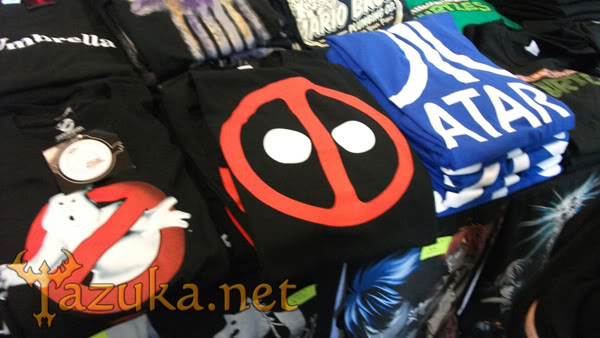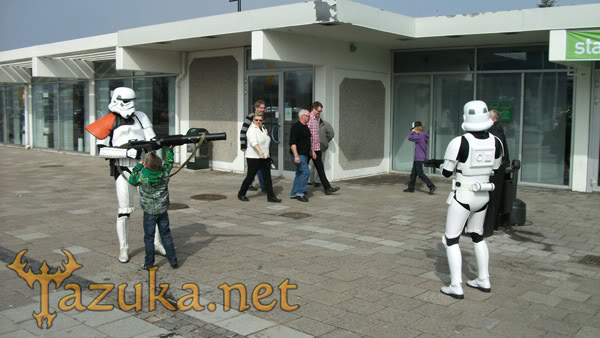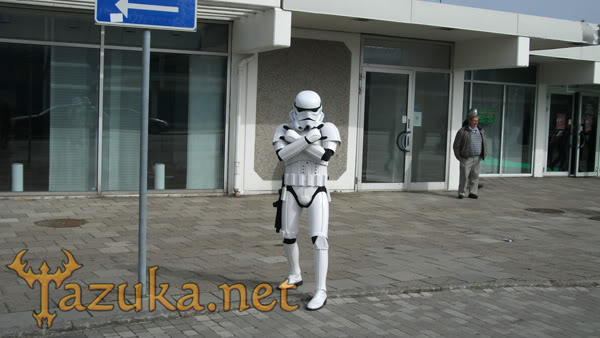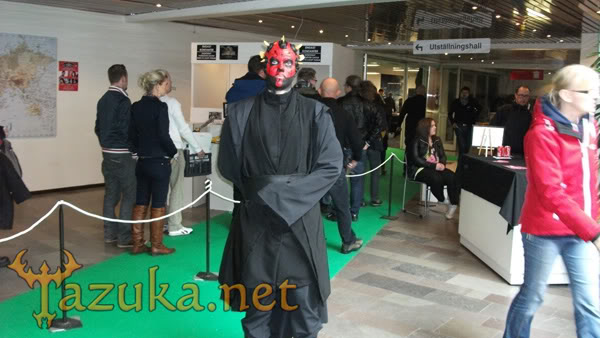 The real Lightsaber
Mark Hamill
used in
Return of The Jedi
. A friendly
Stormtrooper
posing for us as soon as he saw I had my camera ready. And a cosplayer dressed as
Darth Maul
came later! Some
Star Trek
stuff below,
Darth Vade
r marching with his crew. More cool mask from the Grim Reaper mask guy! Again, so damn awesome!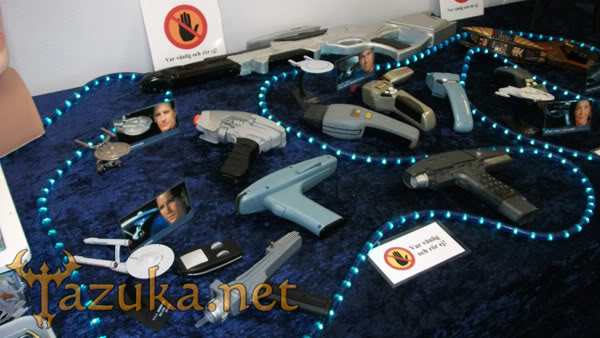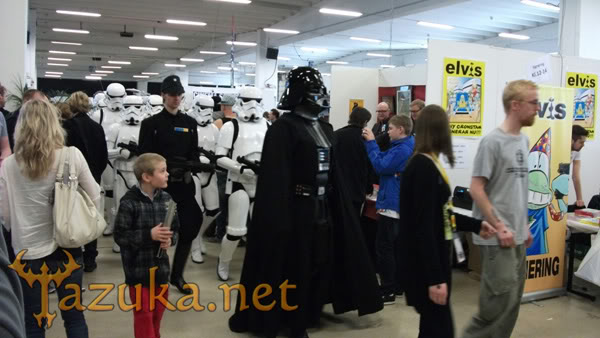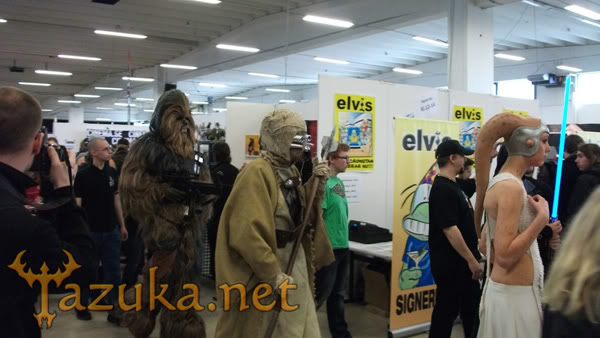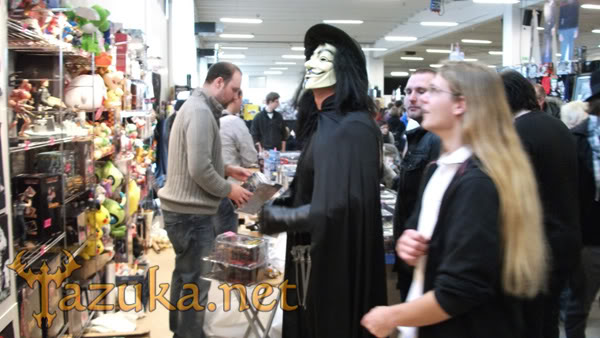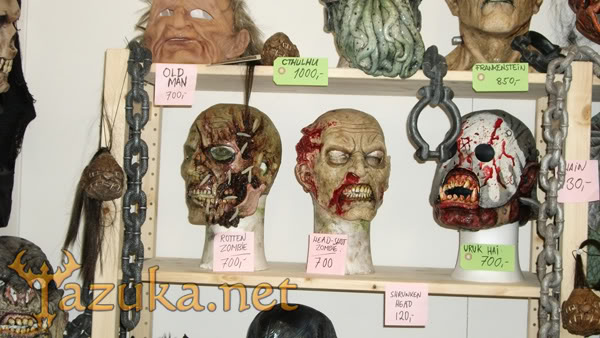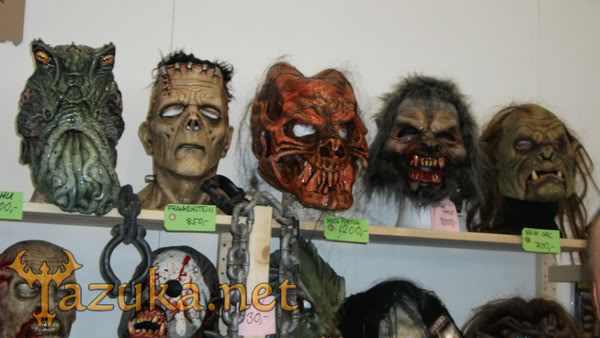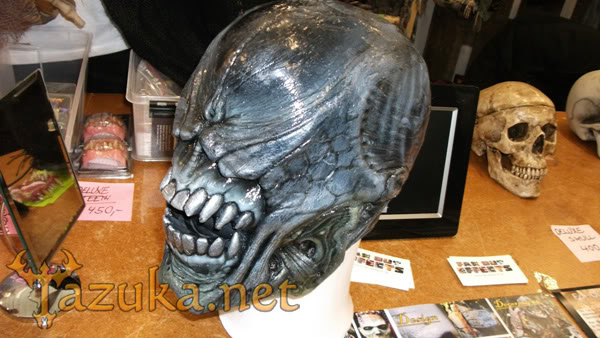 We also managed to capture
V
on photo. This whole day was awesome and one big nerdgasm, I'm looking forward to doing this again next year!
Haha, I just found this clip on Youtube and thought it was pretty damn funny! I like these kinds of parodies, If the real Grey's Anatomy was like this I would watch it all the time. Well, as I said at least I thought this was funny…
Its been some time since I wrote, nearly a week since last post. I've been both sick and busy, so I haven't had the energy to write anything. I haven't touched Final Fantasy XIII for some time either. I've lost some of my interest in the game. Why? I might go into that more in later posts.
And while I'm on the subject. I'm extremely thankful for my friend Robert SC. Who is going to let me borrow his God of War III. Really looking forward to play that and I do need to play something else that isn't FFXIII right now. So I'm hoping I'll be able to play it next week. So looking forward to kick ass with Kratos again!
Well anyway I've been working for three days now and it feels pretty okay, even if I hate going up so early. But its not all that bad. At least the people there are friendly and I get to be out much. And travel around to a bunch of different places. But we'll see how I feel about it when I've worked a full week or even two weeks.
Well while I was sick I watch a whole load of anime and finished of a few series, I'm going to write about them later in an upcoming post. I guess this is all for now, I'll post more when I get the time. And I'm not going to be online as much as before, which is something I think some of you've already understood. So less time on MSN, Loading and all other stuff that I'm usually on.
I've watch a lot animes in my time. So much that I've tried to put together a list of everything I've seen, I've stopped seeing and want I want to see.
You can find this list at MyAnimeList (MAL), you'll also find a link to the list under
"MY LINKS" in the top menu. A whooping amount of over 250 anime-shows and movies have I watched. And there is just more to come. I've been watching anime for
over 15 years now, so its natural that I've gone through a few shows.
Here are the anime shows of Spring 2010 that interests me. Not sure I'll be following them all from beginning to end, but I'm going to give them each a fair chance. Some if not all titles here has links leading to Anime News Network, where you can get more info on the series in question. There are more shows I want to see, but these are the ones at the top.
I like a verity of different genres. Actions, stealth, & platform genres was always a big interest for me. But there was always something genres that I hated. I've never liked FPS, sport or driving games and one of the genres I hated the most where RPGs.I tried a bunch of different sorts of RPG's but none of them where good. Then some friends and just about everyone else started going nuts over the newly released
Final Fantasy VII. So I tried it and of course… I did not enjoy it one bit and with that I decided to give the genre a rest, I was done! I just hated it.Now we are in the middle of 1999 and I hadn't touched an RPG, but I had grown a bigger interest in anime. And had gotten the chance to see the anime series
Magic Knights Rayearth. It was a show that was very influenced by RPG and fantasy. So I started to watch it and grew to like the series more and more. I also felt a stronger urge to try some RPGs again and I got the chance later when I got a friend to lend me Lunar Silver Star Story Complete for the Playstation 1.
(more…)