So I'll be doing this in English this time around. Earlier today Nintendo held a Direct for Xenoblade Chronicles 2 where we got some new good info. And not to mention a new trailer. I'll be posting it here, but be warned it can be a bit spoilerish.
In this Nintendo Direct they confirmed that Xenoblade Chronicles 2 will Japanese voiceovers as a free DLC. Something that is sure to send a whole lot of people in a frenzy, sure I'm glad they have them and this will lead to more people playing the game.. But I'll stick with the dub thank you very much.
Besides the announcement of Japanese VA, they also confirmed we'll be getting season pass for the game. You can see in the image below what is included, a shame it is a bit pricey.
But I know I will buy it, not day one, but down the line I will most likely need this.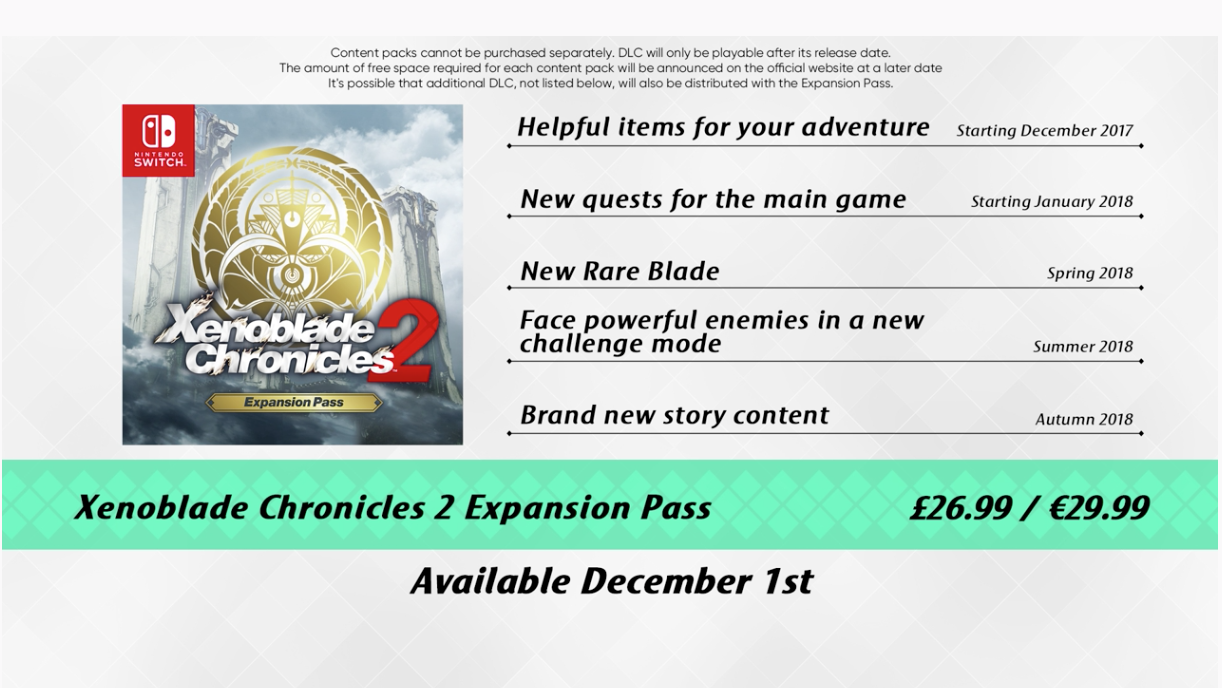 They also talked about a lot of other stuff in the game, but instead of me trying to explain everything I'm posting the Nintendo Direct below. So go ahead and watch it and I hope you'll get more hyped, or at least a little more interested in the game.

"I'm really feeling it!" – Shulk, Xenoblade Chronicles