Yesterday me and some friends finally saw Guardians of the Galaxy vol.2. It has been one of my most anticipated titles for the year, with Thor: Ragnarök as a close second. Anyway… The movie was a blast and I loved it! It has been a long time since I enjoyed a movie so whole heartedly, so many laughs and feelings.
The settings, the scrips, the characters, music and just about everything in this movie is so spot on! James Gunn is a genius I really do enjoy the stuff he makes, I've been a fan ever since Lollipop Chainsaw. Yeah, the wrote the script for that game and when you see his Guardians movies it really shows.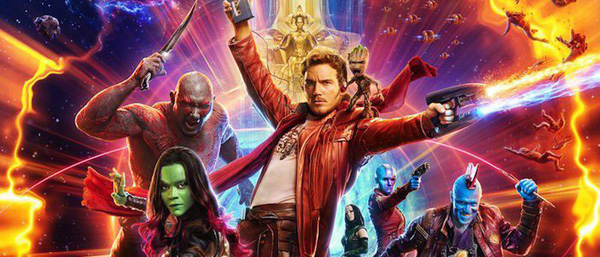 I loved how colorful the movie was, it was a really beautiful movie. Drax was hilarious in this movie, if I hadn't liked him in the first movie I definitely would have in this.
But how can you not enjoy his character? He is so hilariously awkward.
Just the intro to the movie grabbed me and didn't want to let me go and I didn't want to go! It was so magnificent. This could very well be one of my top favorite Marvel movies to date. Yes, I really liked it that much. Do yourselves a favor and go see it.
I'd like to see it again and I will definitely buy this one.

I leave you with this trailer if you need anymore encouragement to go out and watch it! Ahhh. I'll keeping thinking about this movie…