Some videogame news have dropped today. Nothing major IMO, but some fun stuff, for me at least. And Tokyo Game Show is this month too, so I hope we'll hear about some great new Japanese games. Hopefully get a new trailer for Kingdom Hearts III would be sweet, some info on Dragon Quest Heroes II and Star Ocean 5.
And I do hope we do get some awesome surprises and hopefully what they announce, will also get an western release.
Deadpool Remaster
It seems Activision is trying to cash in on the Deadpool hype for the movie, by releasing the old Deadpool game on the newer consoles. It will probably cheap and a dirty port, but sadly I think I'll buy it, when it's cheaper. I liked the Deadpool game and I want it in my collection.
Resident Evil Origins Collection
After the announcement of the Resident Evil 2 remake, I got some new interest in the series. So I was thinking about getting back into it and today Capcom announced Resident Evil Origins Collection. Resident Evil 0 and Resident Evil 1 remake on one disc, I do prefer my physical games. And they showed a new mode in RE0 called "Wesker Mode". Capcom is slowly winning me back.

And today I finally got my copy of Metal Gear Solid V: The Phantom Pain. I was a bit disappointed when it was shipped last Thursday, but still didn't arrive until today. But hey, at lest it got here on release.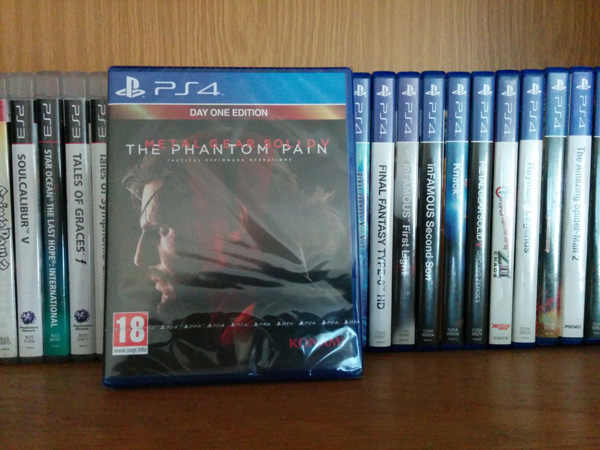 Played about 3 hours so far and it is nice! Really looking forward to this adventure with Big Boss. He is my favorite of the "Snakes".