So we are finally here, December. The last month of the year, just a few measly days left and we are entering a new year. Yeah, yeah I'm getting ahead of myself. First we'll celebrate Christmas, not that I care for it. I think I say the same thing every year around this time. Starting to sound like a damn broken record, haha.
But seriously, it is great that there are people who enjoys this kind of stuff, I just wish they didn't shove Christmas down you throat in the beginning of October. Stop premature Christmas decoration!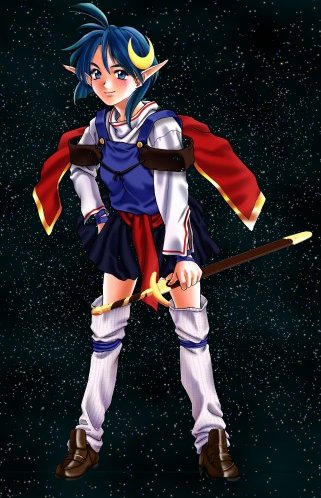 Like most of you know I love video games and I have for a long time, but have you ever fallen for someone in a video game? Like when you where younger, you fell for the hero because he/she was cool, great or just plain awesome? I recently thought about this and I remember my very first "videogame crush". Can you guess who it was? If you thought KOS-MOS from Xenosaga, you are wrong. Good pick though. It is from an JRPG (surprise!) and it is among the first ones I played after Lunar Silver Star Story Complete. It is Rena Lanford from Star Ocean The Second Story. This was around when I was 17 myself, so around 14 years ago… Man now I feel a little old. So does anyone have a videogame crush? Don't leave me hanging now. ;)
Still going strong with Tales of Hearts R, I played a whole lot this past weekend. To my big enjoyment. Hopefully I'll be able to play anything this week, at least it won't be anything on this coming weekend. I'm working and then I'm going to watch some tv-shows with Elden, from beginning to end! Marathon it, like always!