Been playing Jak and Daxter Trilogy for Playstation 3. Been playing the first game in the series and I liked it very much, never got/took a chance to play it when it was out for the Playstation2. So I had been looking forward to a HD collection with these games for some time, so I'm glad they where made. When all three games are finished, when that will be… I'll probably do a proper review for them.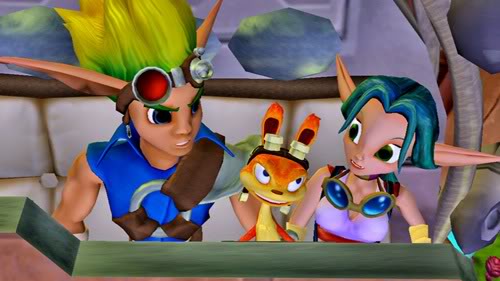 This post also marks my 500th entry on my page! Goddamn, a big number! I'll be going for another 500 of course! I'm not stopping, I'll keep on writing as long as I need to. And if people want to read that, then that's even better. So thanks to all who's stuck with me.
I really, really hope my copy of Tales of Graces f will arrive by Friday next week… I really want to play that game, right now! Hope I have time to play it too, much to do at work so I've been tired as hell when I get home. And I'm preparing for my move to the new apartment too.