So I've finally finished moving the few stuff I had into the apartment and, I've finished cleaning the kitchen also. Wow, it feels great to have to do all these things by yourself. It feels great to finally have my own home. I promised I'd take some photos and I have, but its not much to see. I will take new ones once I have more furniture and I've decided how to decorate the living room. But for now these will do, oh just look at that stain on picture #4. Nice little gift from the previous resident…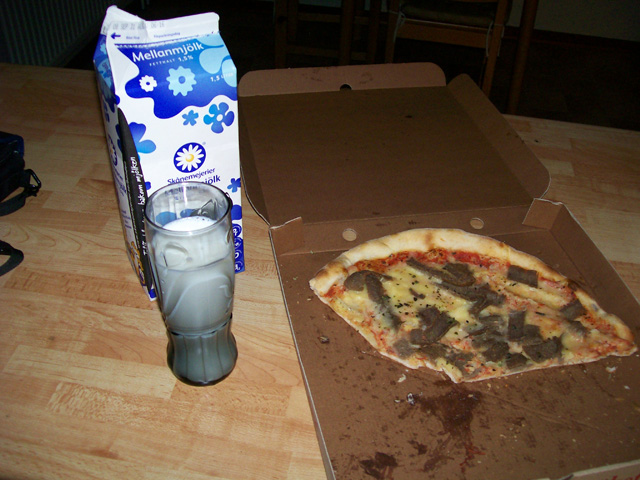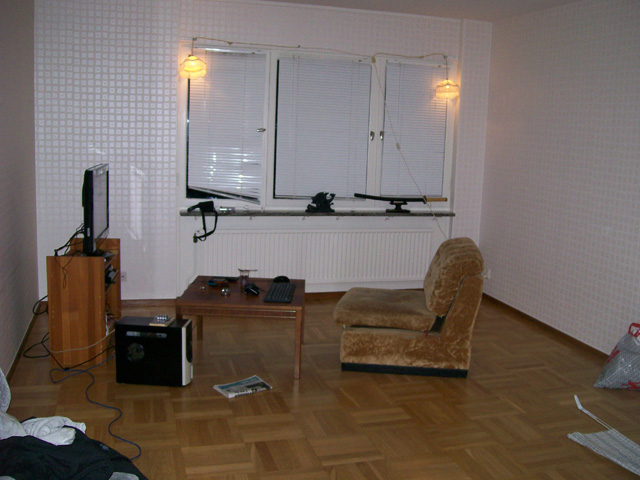 Went with milk and a kebab pizza as moving in food, it was so delicious. Tasted extra good eating it in my own home. And then you see my living room, haven't done much there. At least I can play games again. Need a couch… Computer table will come later.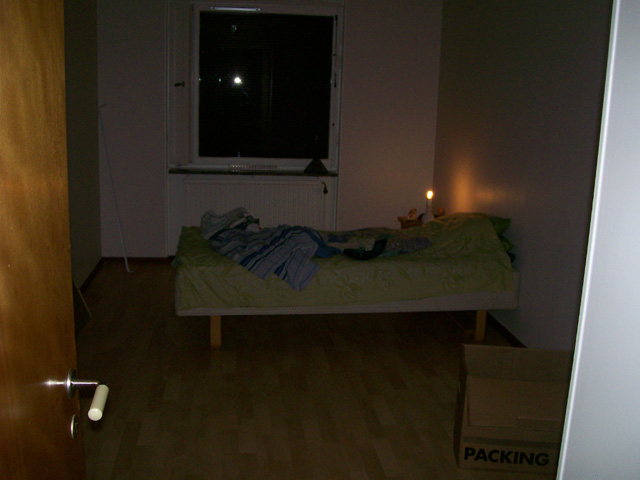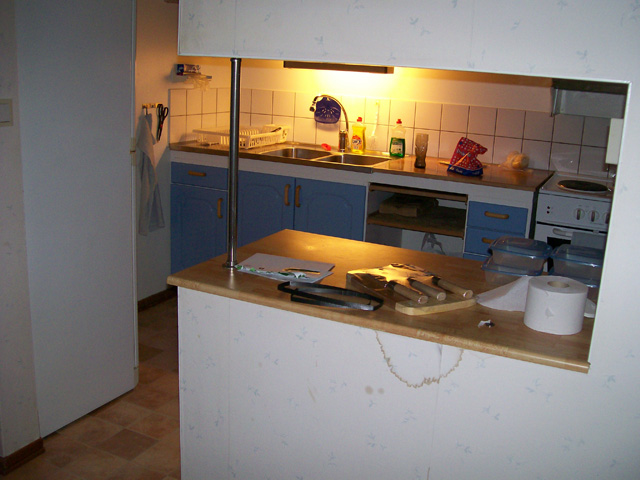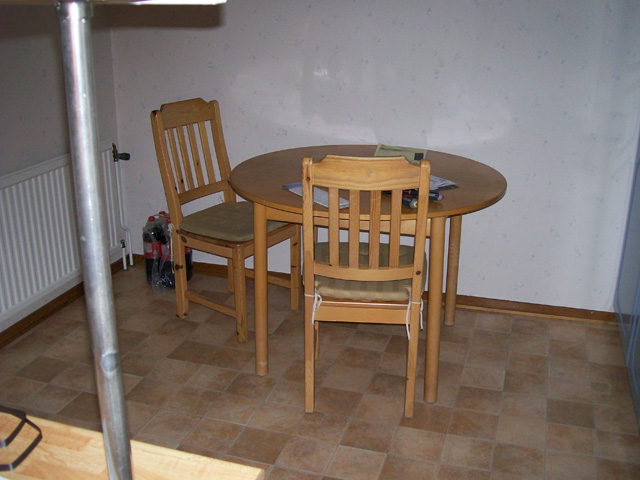 My very simple bed in my very simple bedroom. God its nice to sleep in a bed again… The nice stain the previous folk living here left in the kitchen, it's the only thing that sucks in the kitchen. And my two man kitchen table. Perfect for me.