Before anything else I once again want to thank Robert S.C for lending me
God of War III. I finished the game just a few minutes ago, a great game. But it felt kind of short, the second game felt a bit longer and I actually liked that game more. I didn't like they changed some of the button actions either, but that's hardly something that would make you hate a game.
But all in all its a great game and certainly a must have if you've enjoyed the past
God of War games. A great ending to the Playstation trilogy. Its gonna be interesting to see if we get a God of War IV or something like that. I will at least get GoW3 when its cheaper and I can afford it, for now I'm just grateful to have been able to play the game. Don't have much more to say about the game right now, to tired to think of anything. A good game you really should give a try if you have a PS3.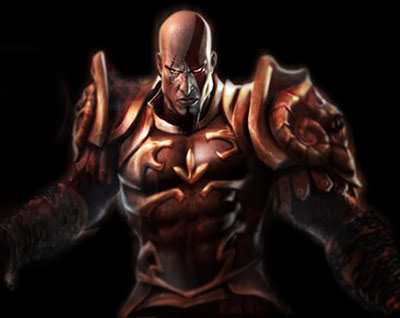 I'm gonna make a mini-review on the game as soon as I have replayed the first two games, so I can freshly see which of the games I like the most also.
So I'll hopefully be doing a review on all three games, I  hope I can get the time to do this at least. I would really like to do it.