Here is my entire Xenosaga Collection. I will continue to add stuff to this collection, hopefully it will grow even bigger than it is right now. It is a bit sad to be just about the only (feels like it…) Xenosaga fan in Sweden. But hey, I really love the series.
And this is how I show my support, even if the series has is as good as dead now… At least Namco Bandai is letting KOS-MOS be cameos in some games… But I'm still dreaming of a Xenosaga Episode IV. How I want that to happen…
---
MY GAMES + OTHER STUFF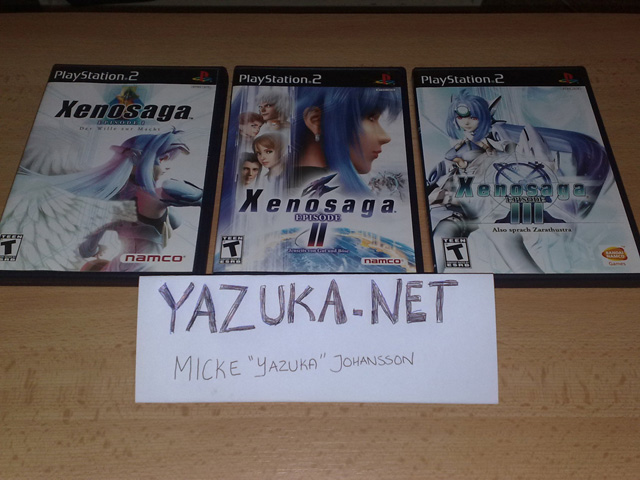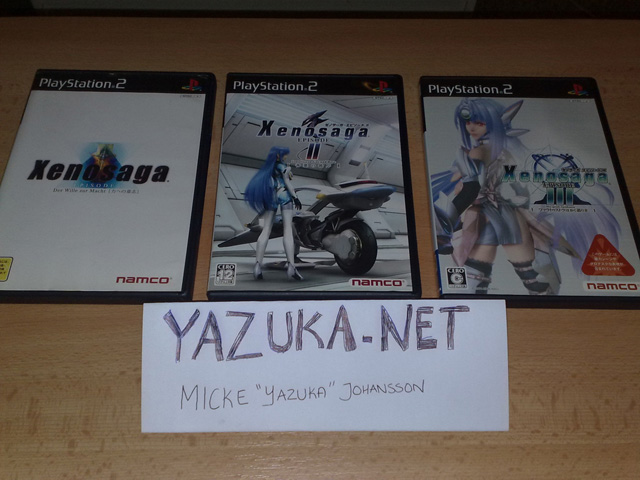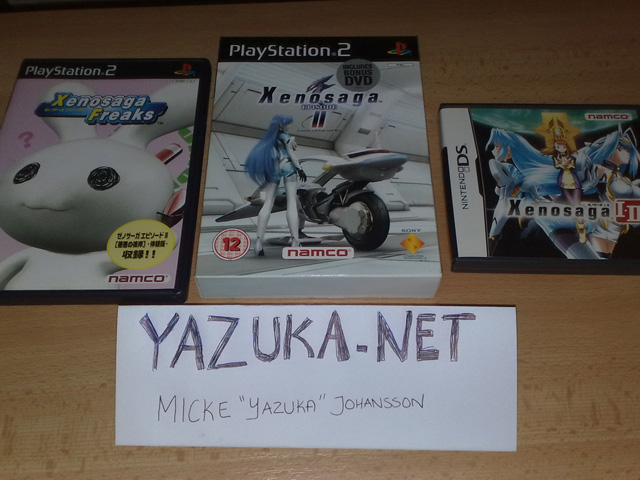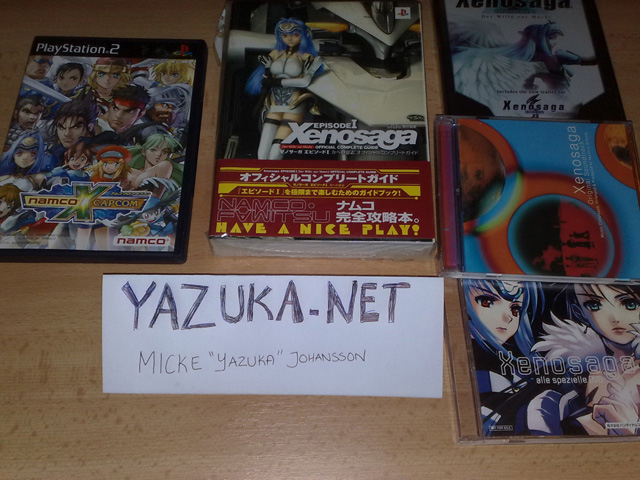 1st:
Xenosaga EP1, Xenosaga EP2, Xenosaga EP3, English versions.

2nd
:
Xenosaga EP1
, Xenosaga
EP2, Xenosaga EP3, Japanese versions.

3rd
:
Xenosaga Freaks, Xenosaga 2 EU ver, Xenosaga I-II
.

4th
:
Namco X Capcom, XSI guidebook, XSII bonus DVD, XSI OST, XSIII bonus DVD.
---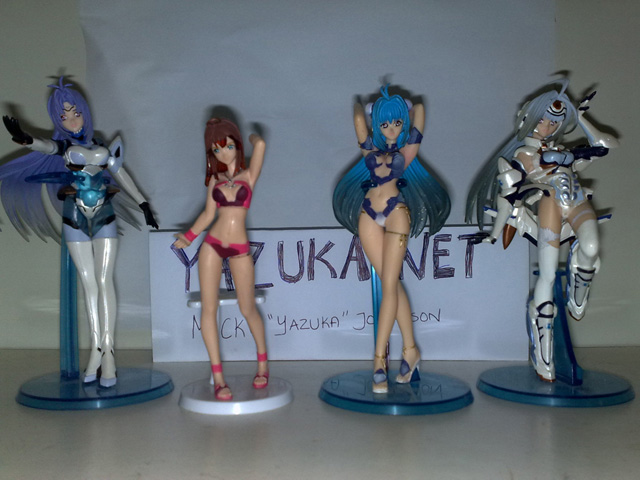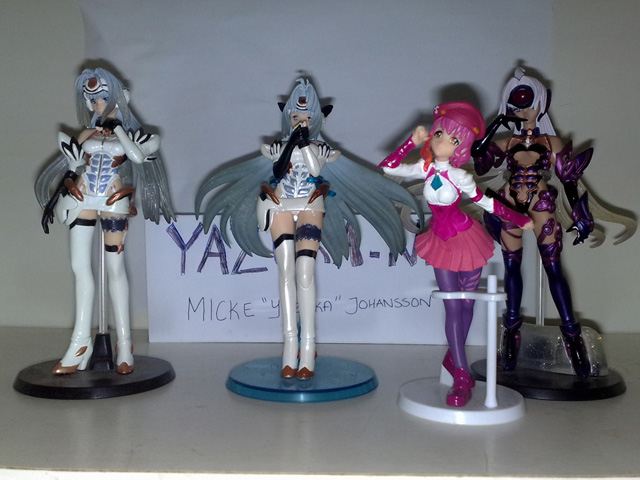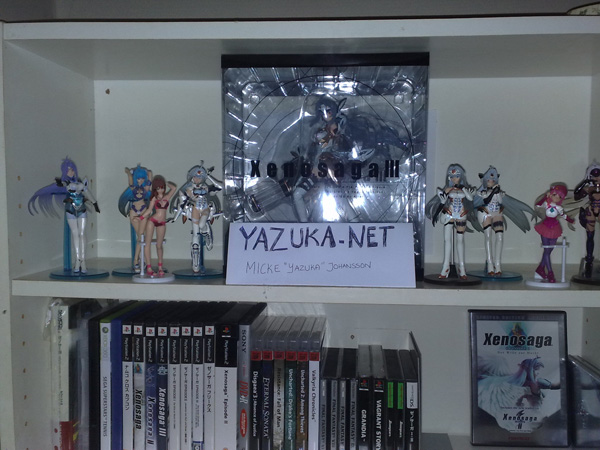 From the first to second picture; KOS-MOS V2, Shion Ep3 swimsuit, KOS-MOS EP3 swimsuit, KOS-MOS Missing Year, KOS-MOS V1, KOS-MOS cat ears, MOMO EP3 and finally T-elos. In the third picture is my entire figure collection and my KOS-MOS V4 from Alter. It was a chrismtas present I got last year from my very dear friend ZX-Omega.
That's about all I have right now. I want to get a hold of Xenosaga Episode 1 reloaded, Xenosaga The Animation and soundtracks for Xenosaga 2 & Xenosaga 3.