Yes! Today it finally arrived! Soul Calibur IV for the PS3. I've been having a blast with it all day. And there are some things I don't like. They have taken away the option to view characters and listen to their voice files. Something I enjoyed in both SC2 & SC3. And you can change weapons like you could in SC2 & SC3. Now you have to go to, the create a character option and change weapon there.
Well the last one I can live without, but I still think its a shame they changed those things. Other than that, I can't complain. Not yet anyways. The create a character option in SC4 is much better than it was in the third game. The characters you create look more like they fit into the game. So that's nice.
Oh, and Uncharted: Drake's Fortune now supports trophies! So if you are a trophy hungry maniac, download the update and start hunting! I'll be doing it once I feel I'm done with SC4 or shift between them. We'll see. There are two copies of SC4 on the photo, one is mine and the other one is a friend of mines. I ordered it for him to. And there I've made the character Yazuka.
And the last picture is of KOS-MOS V2 figure I got last week. Now I only need three more to have all of KOS-MOS different versions. They are V2 swimsuit, V3 & V4. Hope I can get them.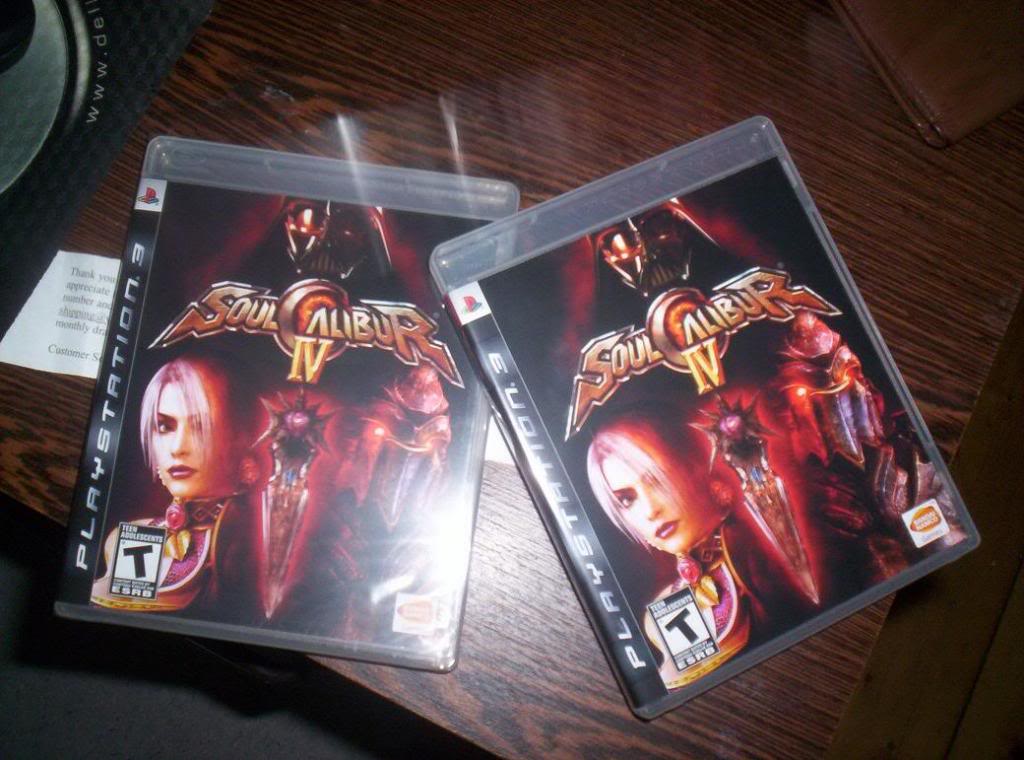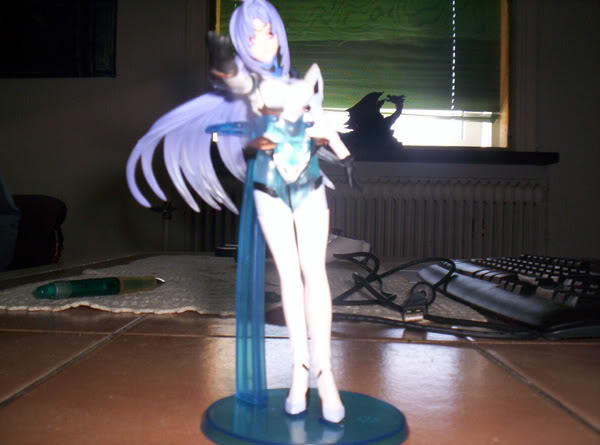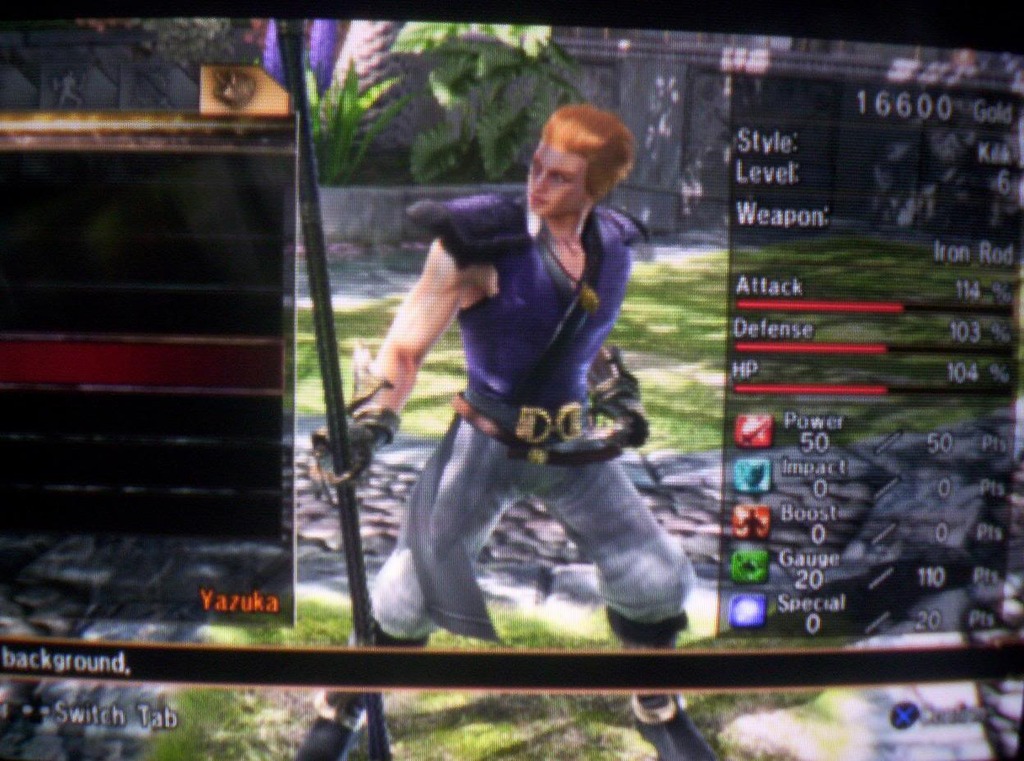 OH, and by popular demand. (By being spammed by people on various sites and on the PS3, wanting me to reclaim the name Yazuka. I've done so. I'm actually glad to see so many people cared about me that way. Thank you.