It arrived today, just like I hoped it would!! Woohoo! Installing the game data right now and I'll precoded to make some breakfast, haven't eaten a thing yet today. Now it's going to be real interesting to see what I think about this game, I've waited so long for this.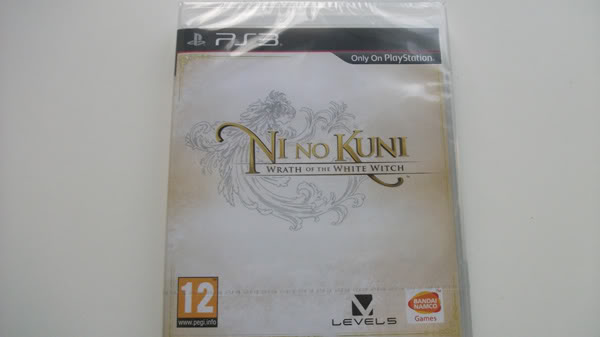 I am feeling somewhat better today, so it's back to work tomorrow. And then I can spend the entire weekend with Ni no Kuni. But now I am off to play!
In the last days of December Namco Bandai held a competition where you could win
Dark Souls: Prepare to Die Edition. And it would seem that I was one of the lucky 13 winners! I already knew I had one, but I got the stuff today.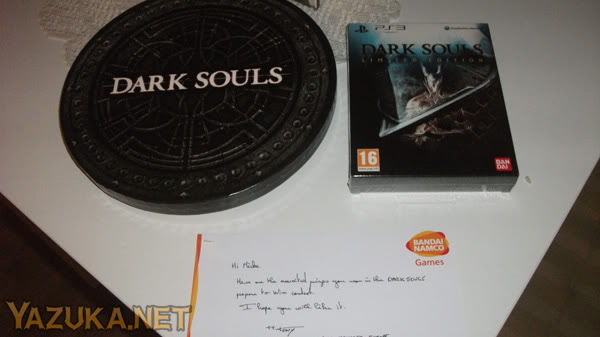 Hoho, it was such a nice package. With the game some DLC and a fankit as they themselves call it. In it was some sort of book that I can't say I care all that much about. But there was also a zippo lighter and its beautiful! Really, really nice actually.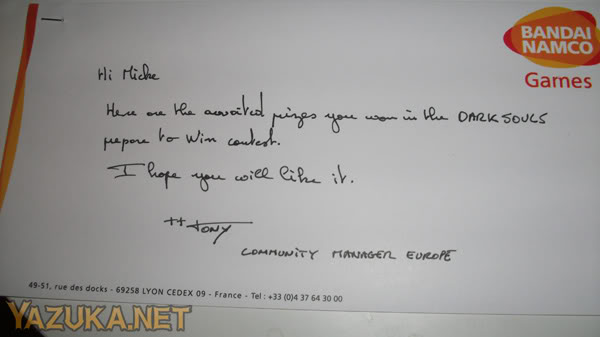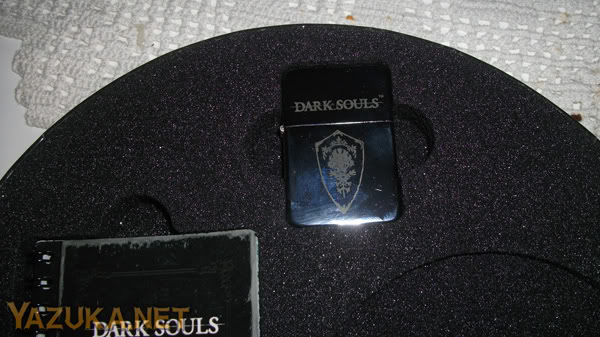 Well that's all of it! So happy I won. Thank again Namco Bandai for this awesome stuff, hope to win more stuff from you in the future. I love you! Now bring on
Ni No Kuni
and
Tales of Xillia
.
I'll never understand how depressions work. I am feeling rather good today, hope this will last long. But you never know, I'll just embrace it and hope for the best.
Just too keep the sad tone a bit, Ni no Kuni has been delayed. Thank god its only delayed with a week, otherwise I would have gotten very sad.
I am really looking forward to the Sci-fi convention in Malmö this year. No guests or anything has been announced yet, but I just love doing this stuff yearly with my friends. This is the best kind of tradition. This will be my third year in a row, was hoping to come dressed as something this year. But it seems that wont be happening, I wouldn't know what to cosplay as. Either way I'll be taking lots of pictures this year too.
I actually got a pair of new shoes, I needed something better for my feet, the ones I had where so bad that my knees started to hurt if I used them more than an hour. The new ones feel great! Now I can go out and take walks again without hurting.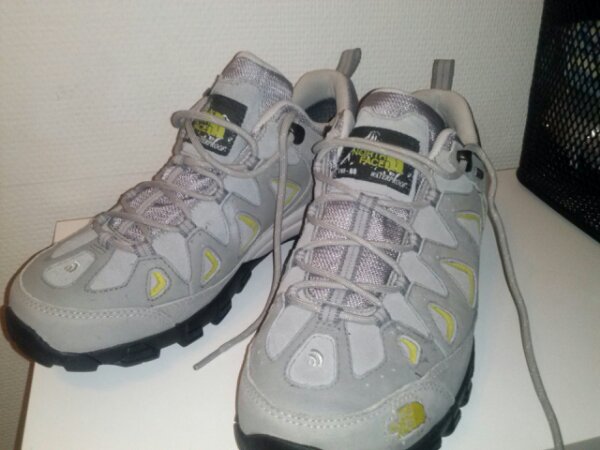 I am also hoping I can start going to the gym soon, hopefully in February or the beginning of March. I really want to get in shape and loose my weight, I really need to do it and I want to do it. I hope one of my friends will join me, I got to speak with him in the upcoming weekend or soon at least.
The end of the year is upon us, just a few hours left of this year. 2012 has given me some good times, but also some really bad times I would have rather not endured. But I guess that's life…
But now is the time to look forward, to hope that 2013 will turn out better than the past years. And that I can keep moving forward and not revert to my former self. I kind of like myself right now, I've never done that before. I've always hated myself for some reasons, but I seem to have overcome those thoughts. Or at least they aren't as apparent as they've used to be, which is great and feels great.
Not going to keep you much longer, I just hope everyone has a really good happy new year. And next year will be great to all people who read my site. I really appreciate it and I hope you would comment a bit more. ;) But still, I have this site to help me left of steam, get rid of dark thoughts and such. Basically a diary if you will and to preserve some fun memories for the future. I enjoy coming back and reading old posts and go "Damn! That was so long ago?" it's pretty amusing. We'll I leave 2012 now with some photos of some pictures below! (Yo, dawg!)
And I'm having a great time with Miiverse, Nintendo own forum like service for the Wii U. I just love watching peoples artwork. Some people are so amazing, they can do really great stuff while having to use such a small area to draw on. And yesterday or rather earlier this morning I found these two hotties of Princess Peach. Yeah, they are over sexualizing here but I just they they are great artworks and they are hot. If you have a Wii U and like what you see, follow the artist you can see her name in my photos.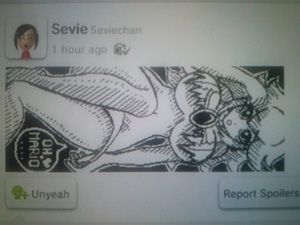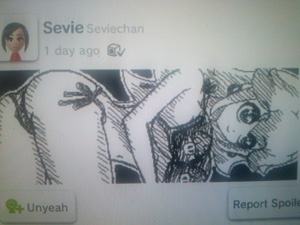 This is not all that is posted, there are some people who make really incredible stuff. Which I'll probably take photos of in the future and share here. I just chose these picture of their sexiness or at least I think they are sexy, a bit smaller on the boob size would be nice thought. A little to big for both the character and my own tastes. Starting to sound like a real perv now. XD
I decided to try a bit NintendoLand before going to bed. That was about two-three hours ago. Hehe, yeah I lost track of time. Pretty fun game with minigames. But I've just tried The Legend of Zelda: Battle Quest and Yoshi's Fruit Cart. They are both pretty fun, I enjoyed Yoshi's FC more than I thought I would. But it was fun, can't wait to try the rest of the attractions. For Zelda I really need to get a Wiimote, so I can play it and use the sword. With the Gamepad, you can only use the bow. But I wanna slice things up too!
And that's not the only reason for why I want it, I want to be able to play the Wii games I already own. Like Xenoblade Chronicles, Tales of Symphonia 2, Mario Galaxy and the The Legend of Zelda games. Ahh, hope this "Nintendo high" will last. Feels good man.
And as you should be well aware of by now, I am replaying Tales of Graces f. And I just love that game, so today I beat the last boss in the main arc. And managed to do so under 60 seconds. So I got that trophy and it felt pretty good actually! No, I'm not really playing to get trophies, but it is fun to test yourself. If I wanted to get the platinum trophy for this game, there are still a lot of things left. Like winning over the Rockgagong, beating another certain boss under 60 seconds. Getting all the in requests so I can face the gentleman… Yeah, all the hard stuff left. Not to mention, maxing out the Eleth meter to 9999. I'm at a little more than 3000 right now, so it would take a long, long time…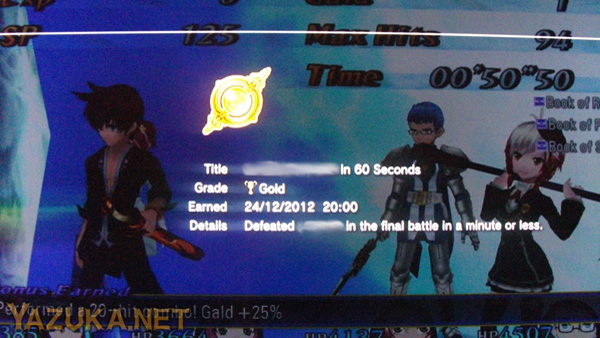 Yes, I erased the last boss' name. I don't want to spoil anything for people who haven't played the game yet, I don't want to be that guy. We'll see if I will continue to play TOGf for now or if I'll take a break there for now and focus on the Wii U and the games I have for it. Well I'll be back on the Playstation 3 pretty soon, since Ni No Kuni will be releasing next month. Eagerly looking forward to that title, really hope it turns out good.
I'm so glad I haven't heard "Wham's, Last Christmas" at all this year. So damn refreshing actually. So tomorrow is Christmas, for those who enjoy this day. I don't and haven't done for a couple of years, the magic with Christmas disappeared pretty early for me. So now mostly I feel like shit on Christmas, I really don't enjoy it at all. Perhaps this year will be a bit better since I have been invited to a couple of friends, so there won't be much Christmas stuff. Rather just eat good food and enjoy good company. No stress and shit with present and all that goddamn shit.
Otherwise I'll just continue to soak in my off time from work. Just being able to stay up a bit later to play games, like I could in the past is awesome. I didn't know how much I've missed that. Just game until you are so tired that you could fall asleep in an instant. Of course, you should never overdue it. But it feels good that you can play how long you want without feeling the stress, that you have to go to bed early because you have to go up early for something.
And while I do not celibrate Christmas or even give gifts, I myself received this. I've been having pretty fun with New Super Marios Bros. U so far. Even if I haven't played much of it. Hehe, still Tales of Graces F replay getting in the way. But I'm going to start playing the Wii U seriously pretty soon. Miiverse was pretty fun, much more than I thought it would be. I enjoy seeing what people has drawn, some people are really talented. Disgustingly talented, I get very jealous at what some people can draw…
It's a bit late now, but finally all the stuff from my own birthday gifts have arrived! So happy to finally have Tales of Symphonia back in my collection. I bought it when it was new and sold it soon afterwards. I've regretted that for the longest time, so I went out searching for after I had my 29th birthday. And found it by the end of November for a really nice price, so that's great!
And on eBay i was lucky enough to find a cheap unopened version of Tales of Symphonia 2. My Tales of collection is of to a pretty good start so far. Just wonder when I'll be able to add anything to this collection.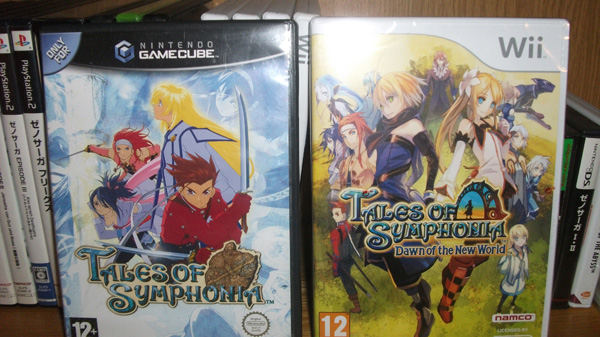 While I am replaying Tales of Graces f right now, I am hoping to replay the first Tales of Symphonia one day. And then continue with number 2, and see if it's as bad as I've heard it is. Well I don't really care, I just want all the English Tales of games in my collection!