Lunar Silver Star Story Complete was the JRPG that made me fall in love with JRPG, until I played that one I was actually a bit hateful to the whole genre. Hehe, sweet irony that its just about the only genre that gives me incredible satisfaction. I first played this game around 1999/2000 and was hooked immediately, it grabbed my heart early on and has yet to let go.
And it was thanks to a friend I had at that time, who let me borrow the game. Or rather he forced it on me and I was not very excited about playing it. But that quickly changed. And now years and years later, I finally have the game myself. I can hardly believe it, its my early birthday present to myself. The best one I've ever given myself and one that will be cherished for a long, long time. I am so very happy.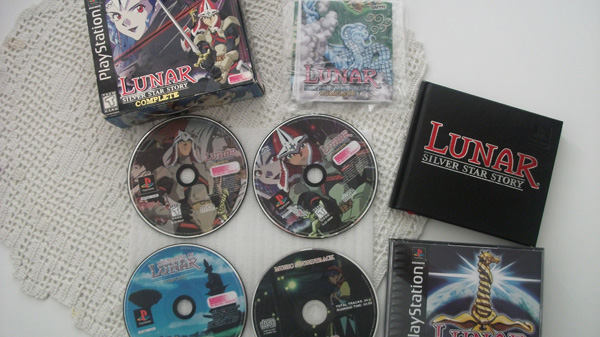 XSEED Games has just announced that they are releasing the PSP remake of Lunar Silver Star Story in the US! This is the most awesome news I've heard in awhile! Honestly I'm super hyped. Lunar Silver Star Story Complete for Playstation 1 was the game that made me love RPGs. So of course it holds a special place in my heart.
I love that game, I truly do. And I'm getting this remake ASAP. I must have it.