Då är det en vecka sedan man fyllde år, känns ju inte annorlunda alls. Inte mer än att man ändrat den förbannade klockan och man är trött hela tiden nu. Blä.
Min gamle trogna spelfåtölj gick sönder runt samma tid, en väldigt skön fåtölj som jag köpte ifrån en Secondhand butik för 200kr i slutet av 2012. Det har varit grym valuta för de pengarna, men jag hade inte blivit lika ledsen om min soffa gick sönder.
Men alla bra grejer tar ju slut för eller senare. Men det har varit så oskönt att spela, nog för jag gillar min soffa, men jag har alltid haft en spelfåtölj. Så jag bestämde mig för att skaffa en ny, detta är faktiskt nog den möbel jag haft som jag köpt helt ny.
Om vi inte räknar TV-bänk och bokhyllor nu vill säga.
Men nu har jag en ny fin recliner fåtölj, som jag kan göra mig väldigt bekväm i.
Den levererades igår, så nu till helgen ska jag göra mig ordentligt bekväm i det. Hoppas på många härliga och sköna spelstunder i denna fåtöljen.
Dock än en gång gör folk i min omgivning mig besviken.
Det var väldigt få som önskade mig grattis på födelsedagen, där ibland familjemedlemmar.
Jag är sjukt besviken, även på de nära vänner som jag känt i många år som inte hört av sig…
Har internetvänner som inte känner mig så bra som sagt grattis. Om inget annat var det, det stora beviset för min del att min födelsedag har alltid varit något jag ogillat då det aldrig varit en glad dag för mig, åtminstone de senaste 18-20 åren.
Men det är bra att veta, räkna med samma mynt tillbaka. Jag bryr mig inte om presenter och så, men det hade ju varit kul att åtminstone få tro att folk i min omgivning brydde sig lite.
Jag har faktiskt mått lite dåligt sedan dess. Personer i min nära omgivning borde ju vid detta laget veta att jag har stora problem med att jag redan känner mig utanför, övergiven och att ingen vill ha med mig att göra.
Så detta har ju bara spätt på de dåliga och mörka tankarna… Det var väl också en stor bidragande faktor till att jag köpte den nya fåtöljen, kände mig väldigt oälskad och behövde muntras upp med något som aldrig svikit mig.
TV-spel och TV-spels relaterade grejer.
Då fyller man 35 år idag. Eller levlat upp ytterligare en gång, som jag och många andra gamers tycker om att säga istället. Tyvärr har jag inte lärt mig några nya färdigheter eller skills. Vi får hoppas det blir något vid nästa level up.
Klarade även idag Xenoblade Chronicles 2: Torna – The Golden Country, ett härligt spel som gav svar på lite frågor, men istället gav mig lite nya. Slutade inte riktigt som jag hoppades det skulle göra, men jag är ändå nöjd.
Det blev även mitt 30:e klarade Switch spel och spel nr 32 för i år.
Vi kör vidare med nästa spel, men vilket det blir har jag inte riktigt har funderat ut just nu i skrivande stund.
Hoppas alla får en bra dag. Nu ska jag väl se om jag kan hitta något gott att äta eller kanske en serie att fördjupa mig lite i. Eller båda. Vi får la se.
Last year was a pretty great year, I was happier, I had more money than I used to have and I just felt better than I have in a long time. Well except I had to remove more kidney stones later in the year, but before and after that everything was pretty good. Now that I'm heading into this year, I'd like to take sometime to reflect on the things I enjoyed most last year. One reason for doing this is to make sure, I have have some new experiences this year and hopefully it will continue to keep me growing as a person. I'm also hoping this year will be the year, I'll loose som goddamn weight, so I have to really work for that.
* Manager at my work
I got a promotion and became manager at my work or as we say here "driftledare", so perhaps work leader would be a more correct translation. But I think they are about the same. Well anyway it felt great, I've worked hard and wanted to prove to myself I can become more and I can do better. Now I'm trying my best to make sure everything works as it should and everyone has been tremendously helpful and I'm glad I share this with a colleague of mine.
* I actually traveled
Yeah, I'm not still to fond of this. But after being totally out of it in 2016 due to kidney stones, I knew I had to be more active when I had my vacation. And I was, sure we never left Skåne, but it was nice leaving home a bit. Just of doing silly stuff my with the best of pals.
* I started cooking more
Sure not as much as I wanted or should have, but it's an improvement. I've tried making stuff that seemed a bit hard do me and to my surprise it turned out great. I have a bit of a problem following recipes since I think they aren't explaining all I need to know, but I'm pretty proud of what has come out of it. Gotta get better and better and hopefully try new things.
* I went out to eat expensive stuff
Perhaps not something to talk about really, but I've never really liked going out and eating expensive food. Mostly because I've never had the money for it and secondly it felt wrong somehow when I've never could afford it before. But it was damn good and fun, two times this year I was at out local Steakhouse with good friends. Hope to be able to do this more in 2018 and more of my friends will join us.
* Bowling for birthday
I usually don't celebrate my birthday, but my friends dragged me out and took me bowling. It was super fun bowling with friends, I've only gone bowling with my work in the past and while that's fun, this was even better. Good friends, having a good time and getting treated to good food. What more could you possibly want?
* I went on a date
Stop the presses!! What!? Yeah, it's true. I met a very lovely girl and we went out, but sadly it didn't click for me. Or perhaps I wasn't ready for anything. But I'm glad we can be friends.
* I spent money on something I love
Well what so strange about that you are wondering? As I said before, I've always had a ruff economy, both growing up and in my adulthood. It was under 2017 I got rid of one big debt and I'm no focusing on the big last one, but thanks to this my economy became better and I decided to treat myself to some good stuff for my birthday. But it was more like a late birthday present. I bought both the Collectors Edition and Limited edition controller for Xenoblade Chronicles 2. I next to never buy Special, Limited or Collectors editions of games, so this was pretty big for me and I don't regret it at all.
* Release of the Nintendo Switch
I bought the Nintendo Switch on it's release and it was fantastic, me and my buddy Elden was at the midnight sale our local GameStop had. They don't have to many of those, so you'll have to take your chances. Either way it was a great experience and seeing so many people there was awesome, the Nintendo Switch is probably one of my favorite things from 2017. I really like and enjoy this little console, I've always liked Nintendo but they had lost me for a few years. But now they are back in full force it seems and I couldn't be happier.
Detta årets födelsedag har kommit och gått. Men det har varit trevligt faktiskt, fredagen var en trevlig dag. Jobbat ett par timmar, sedan sprang jag (nja, inte riktigt) till min lokala GameStop butik för att hämta ut Super Mario Odyssey!
Det är jävligt kul än så länge! Sist jag hade så här kul med ett Mario spel var nog med Super Mario 64.
Det var också min egna födelsedagspresent till mig själv, så det känns ju riktigt bra. Fast det mesta känns bra faktiskt, även om jag för några dagar sedan höll på att falla ner i depression igen så lyckades jag någorlunda hålla mig kvar i det som är bra. Tre av mina bästa vänner drog även med mig ut igår för att äta middag för att fira mig, vilket blev en kul överraskning då det visade sig vi skulle spela bowling också! Vi har snackat om det ett bra tag i kompisgänget att gå ut och spela, men aldrig blivit något.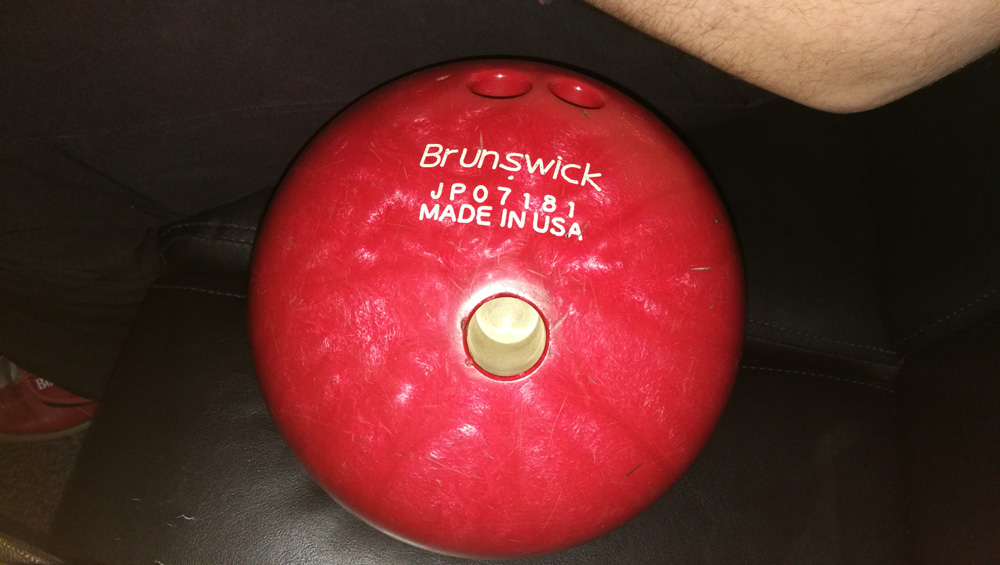 Det var kul som bara den att vara ute med kompisgänget och spela, riktigt trevligt så tack alla inblandade. Hade verkligen sjukt trevligt med bowlingen. Synd bara att den ena i gänget inte kunde komma, du saknades.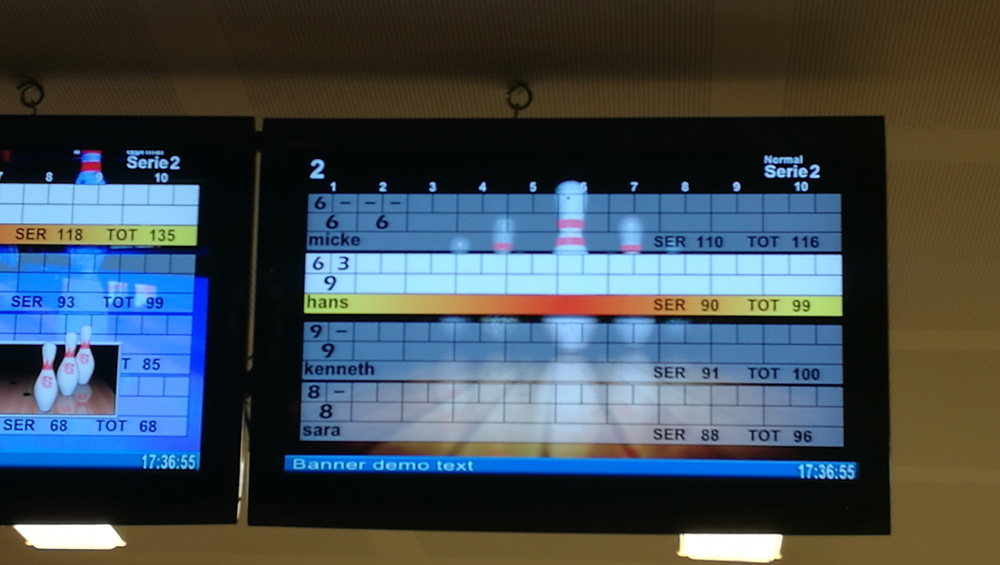 Det gick väl lite si och sådär med poängen, men det bryr jag mig inte om, det var kul! Plus man lyckades med det ovan så jag känner mig nöjd. ;)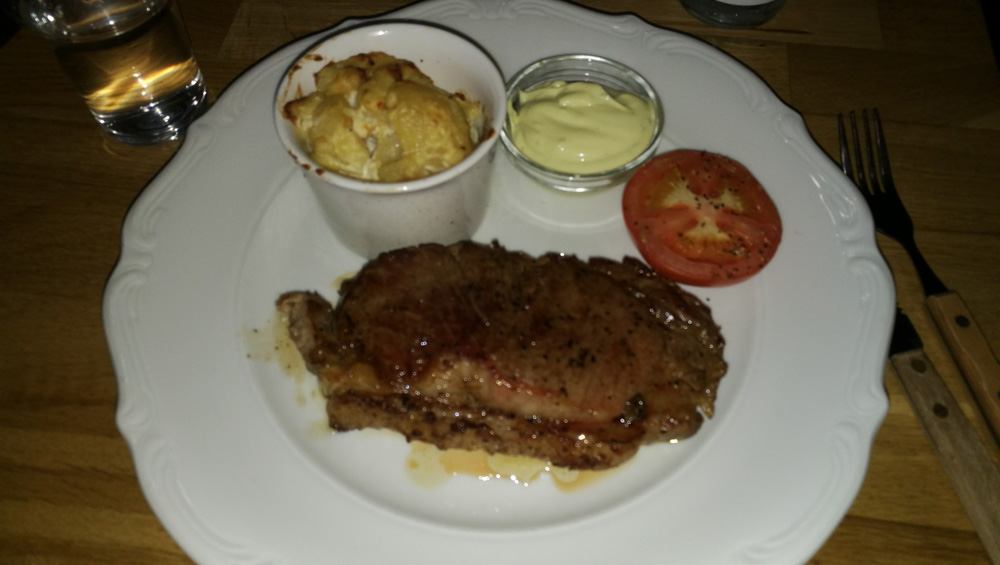 Efter bowlingen blev det mat, fick välja ryggbiff och den var god som bara den! Mmm! Det var en riktigt trevlig kväll verkligen, en av de bästa jag haft på väldigt länge måste jag säga. Efter vi var klara med bowlingen så åkte vi hem till mig och såg Scott Pilgrim filmen.
Fasen vad jag gillar den alltså! Säg vad man vill om den, men den är fan sjukt nice.
Även om den har Michael Cera i huvudrollen, beh. Senare idag så blir det även då lite äventyr, vi ska nämligen gå och se Thor Ragnarök, den har man också sett fram emot ett tag nu. Längtar verkligen. Tack alla inblandade som gjort denna helgen riktigt bra, tack även pappa för att vi träffades och hade kul under tidigare delen av lördagen.
Idag slutförde jag det sista i South Park The Fractured But Whole och det var ett riktigt härligt spel! Dock är jag osäker på om jag gillar detta mer än The Stick of Truth om jag ska vara ärlig, kände att det tilltalade mig betydligt mer.
Även om TFBW är större och så, men det behöver inte alltid vara ett plus.
Lite osäker på exakt vad som känns lite off, kan helt enkelt vara så att jag hade roligare med Stick of Truth. Med det sagt är det verkligen inget dåligt spel och jag kan starkt rekommenderar det till alla som gillar South Park och uppskattade
Stick of Truth. Det var också spel nr 39 som jag klarat i år! Nu har jag officiellt klarat fler spel än jag gjorde förra året! Det känns rätt skönt faktiskt.
Fick äntligen hem mitt fysiska exemplar av Undertale till PlayStation 4. Ska man ju bara se när man får tid att spela det också. Haha. Alla gamers eviga problem känns det som.
Jobbar en liten stund imorgon sedan är det att hämta mitt Super Mario Odyssey som gäller! Ser så mycket fram emot det alltså. Blir väl det jag kommer spendera mestadels av fredagen med. Dingar ju även Level 34 imorgon. Ja, det vet ni väl den gamla klichén med gamers, vi åldras inte vi levlar upp och det är enda gången jag inte tycker om att powerlevala! Haha.
Så bra man kan spendera morgondagen med Mario åtminstone.
I don't know why, but lately everything just seems so bleak. I have it pretty good right now, but still I can't seem to be happy. I'm just constantly being held back and drawn back to those older dark times. If I just could let go and forget, I would! It's not that easy, people who has never experienced depression can't understand this feeling. It's not so easy to just, hey get a grip. So if you have comments like that, keep them to yourself. You are helping no one.
I hate feeling like this, I wonder if it's because I hate myself? I hate what I am. I want to loose weight and get fit, but the motivation leaves me as soon as I get it. I hate my body, I hate it for my psoriasis, but mostly I hate that I can't get anything done. Like with the motivation, I wish I could hold on to it and get something done. I feel so apathetic at times, I just lie and stare into a wall of the roof instead of doing something productive.
Well at least I got some of that out of head, tomorrow will surely bring some more fun. My work is arranging a bowling activity for us workers, so I'm going to that. But I'm not bowling tomorrow, it still hurts a bit from my operation. So I'll be sitting it out, but it's just fun to get out and hey! We get free good, so I can't complain about that. When I get home I'm going to sit down and watch Sony's press conference that they are having tomorrow, so don't spoil anything for me, okay?
And like all or at least most gamers know, when we talk about level up it's of course a birthday we are talking about. And mine is just around the corner, it's my birthday tomorrow too. I will probably not be celebrating it, but then again I'd like to do something with my friends. But I'm not sure.
Last year was probably the best birthday in ages and I received one of my most precious belongings. you can read it here. That was also the first time in a very long time, I haven't hated a birthday. Don't get me wrong, I don't dislike getting older. It's just that birthdays for me has never been especially happy, same with Christmas. So that's why I really don't care about them.
So we'll see what happens, but for now I think I'll just go to bed or something.
This is my 700th post on my site! Woo! I started writing in August 2006 and I did so, to keep my mind of other things. And I wanted to have some kind of record of what I did at those times, so yeah its like a diary. I would love to write more than I've done in the past year, but it is getting harder and harder to write about stuff that interest me. Since I'm not always sure how to express myself, in certain circumstances but I write for me, that's enough. =)
And on Monday I turn 31! Heh. And a couple of years ago I didn't think I would live to be 25. Why? Depression and suicide thoughts filled my head, I just wanted stuff to end. While I'm not in that place anymore, I would lie if I said that those thoughts has popped up. When my depression is at its worst, I go to a really dark place sometimes. Nothing has happened and nothing probably will, but people need to understand its hard and just "cheer up" doesn't fucking work. Either way, I will probably not celebrate birthday this year either. Yeah, it wasn't supposed to be a dark post, but yeah it just came out as I was typing this.
I'll be getting myself a present at least, but I won't be able to get it before next month. And its a
PlayStation TV
with
Tales of Hearts R
, that's what I'm getting myself and I'm looking forward to it! Can't wait to play Tales of Hearts R. Might try to get a game this month too, if I can afford it. I'm thinking about
The Walking Dead Season 2
and
The Legend of Korra
, but I'm not quite sure yet…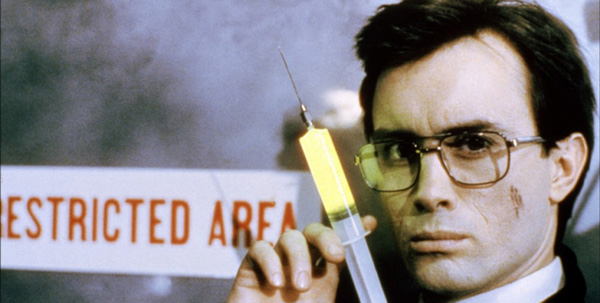 Looking forward to this weekend too, since me and Elden will be resuming our "
scary movie
" marathon. We'll be watching some movies with
Jeffrey Combs
, so I'm looking forward to that. Then we'll see if there is time to watch other stuff. What would you recommend watching?