I just found out that Japan is getting a white PS3 modell!
Now I'm jealous. I've wanted a white PS3 for sometime now and this happens!
Too bad it probably won't be released in EU. This PS3 will also come with a Dualshock 3 controller. Yeah, you might know that Sony is now back on track with their rumble controllers. *YAY* As I'm probably one of the few who actually admits he has missed rumble.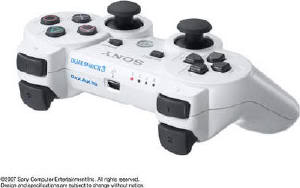 Ever since I got a Dreamcast when it came out and later Psone, I've been sold on white painted consoles. So that's why I'll at least be importing the white Dualshock 3 controller later, I at least must have that one! And I leave you here today with the sexy white DS3 controller.
Hello again, folks! Its been some time since I last wrote something.
I haven't been in the mood to write anything and I've been back and forth from the hospital. Nothing serious, so don't worry.
Still searching for a job. no success yet. But I'll just keep searching, sooner or later I must find something!?! Right?!? No I don't become depressed about that anymore, sure its like someone is constantly pulling away your legs when you try to get up. But I'm trying to be positive that even I can get a job. Even if its hard to be positive sometimes.
I'm not playing anything at the moment. Mostly since I don't have any will to play right now and the fact I don't have anything I want to play. I am thinking about replaying Grandia 1, but the controller for our PSone is broken so I can't play. And I've lent out my PS2 to a friend at my fathers work. So yeah, no good idéa. And other than that I really want a PS3 even more now! So its I guess its time to give candy and soda a a big fuck you, and save the money that is spent on that. I really need to stop with crap like sweets and shit like that anyway. So even if its not much money I'll be saving its at least a step in the right direction. It will take time, but it will be worth it. Totally.
So I'll just have to wait and see what the future brings, hopefully I'll at least get some cash when I turn 24, and it will all go into the PS3 collection funds. People who know me, I only wish for money! ;)
I've started to listen to Nightwish newest album, Dark Passion Play. Its a shame Tarja lefet, but I really like the new singer and the new sound that Nightwish have. I like Nightwish more now than before. Bye Bye Beautiful is a great song.
And I've beging watching the newest Gundam series, called Gundam 00. It has to be one of the best animated animes ever. It looks fantastic. So I'm going to follow it and hope its good. I'm watching, Those Who Hunts Elves. Just to see a fantasy seriers. Wonder why there are so few "RPG" fantasy animes.
Magic Knight Rayearth is still the best IMO.
Well now I've gotten to written what I did, so I'm going back to try and finish making my new video. So see ya all later!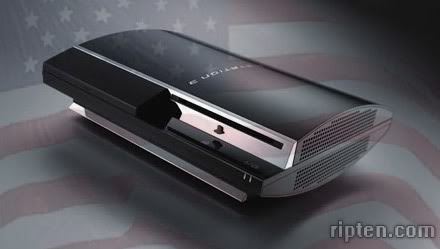 Leaving you with a picture of the up coming 40GB PS3.
Thanks to my good friend KNtheking I was able to borrow Brave story. Sending it back to him later today. The game was very fun and pretty standar RPGish. Well you've seen most of the stuff in the game before, I can't think of something right now that makes this game more uniqe. Well perhaps that would be that its a pretty good RPG for the PSP. Does that count?
The story was average, nothing speciall. But I still can't helped to get sucked into the story. Guess I'm a sucker for that kind of story. No I won't go into detail about the story.
A young boy who wants to save his "girlfriend" from an illness that would kill her, comes to a world named Vision. There he must meet the goddess of fate and have his wished fullfilled. That is the only thing that can save her. Of course one thing leads to another. And soon you'll be on a bigger adventure than you first thought. Well at least the main plot of the game if not to save the world. The world is not even in danger. Well not much at least. So that is pretty fresh. The music is pretty okay in the game. Nothing I'll go out and buy a soundtrack for.
Well either way it is a good game. A bit to easy. But then again I've played my fair share of RPGs so I don't think they are very hard any more.
I guess the score for this game would be 6/10. Mostly because it was easy. But don't think of this as a bad score. The game is very well worth buying. So If you own a PSP and want an RPG get this.
And to top things of with Brave Story I watched the Brave Story anime. Its main character in the movie is Wataru. He makes a breif cameo in the game BTW. And is mentioned a few times. The movie was good. For being an anime movie. I almost never like anime movies. Don't know why. But this one was well worth watching.
But now I'm going back to play Metal Gear Ac!d.
Have to finish that game to. Take care everyone!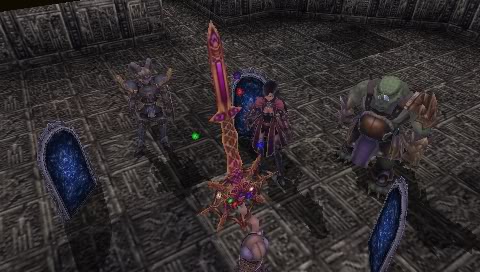 Main character "Tetsuya" (or what you name him) holding up the
Demon Bane. Big nice sword ain't it?
So I've been playing Daxter like a madman. Its a great game.
Much better than I had expected. Not as good as the real Jak & Daxter games, but still very good. And you just gotta love Daxter. He is one cool dude.
The game suffers from some camera problem. Thats just about the thing that is negative about the game.
Thanks to the camera you are going to die some times at certain stages. If they had fixed that, the game would have been more or less perfect. Oh, okay. There are some slowdowns in the game. They are nothing to worry about, but they are very annoying.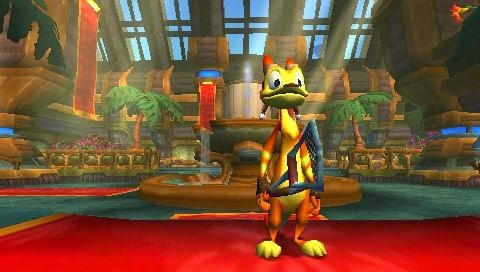 The story is good. And lets you know what Daxter was up to between those two years that passed between the first and second game.
I like when they do games like this. Hope we can see a Daxter 2 in the future.
I'll give Daxter a 7/10. It would have received an 8 from me if it wasn't for the camera problem. But if you already haven't played this game, I think you should.
Especially if you are a Jak & Daxter fan.
And now I think I'm going to start playing Metal Gear Ac!d. Take care everyone!
So I finished Tales of Eternia for the PSP last night. It was a great game.
I really love the Tales of series. Okay, I had hoped for a little more of the ending, but then again don't we always want more?
Well I really enjoyed it and its the first PSP game I clear. I think I'll give this game 7/10. There where some glitches in the game that ruined some of the better/more serious moments in the game. And that dissapointed me. But other than that is was a good game. A bit easy. But still worth buying.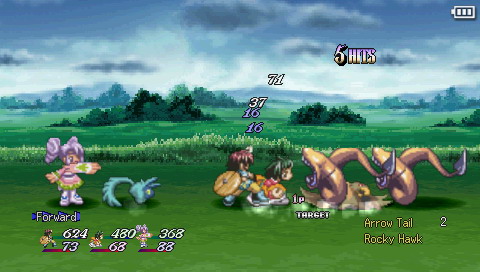 The next game on the list is going to be Daxter. Yes, the orange lovable sidekick of Jak from the Jak & Daxter series. His solo game is much better than I expected actually. Haven't played that much but, I'm going to play it to death tonight.
Daxter the bug exterminator at your service! And you gotta love Daxter ego dreams.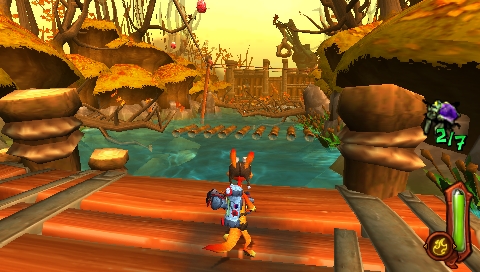 I saw that my friend
nordiclania, had put up a test/quiz.
So I thought I'd give it a go.
You Should Be a Film Writer

You don't just create compelling stories, you see them as clearly as a movie in your mind.
You have a knack for details and dialogue. You can really make a character come to life.
Chances are, you enjoy creating all types of stories. The joy is in the storytelling.
And nothing would please you more than millions of people seeing your story on the big screen!
What Type of Writer Should You Be?
Finally I'm back to posting. Its been a while. So whats been happening in my life then? Well not very much actually. Its been quiet adn boring. And I've been sick. Really sick.
It started around the 20th of August I got sick. I thought it was just a regular cold. Then on the 26th when I had understood it was not a normal cold, I went to see a doctor. And they keept me in the hospital untill the 30th August. I had to stay for 4days that is. I had gotten some virus in one of my tooths an it had spread to my jaw. I could almost open my mouth about an half cm. And if I had notgone to the doctor it could have been fatal… So I'm very thankfull to all the doctors who helped me get better.
Well a side from that whole scary incident, nothing much has happened really. I began longing for a new PSP since I sold of my old one. And today I actually got a new one. Or new and new… A better used one. One of my friends hadn't used his PSP for ages, so I'm going to buy his. I all ready have it, so I'm gonna pay him later. Thanks mate I appreciate it.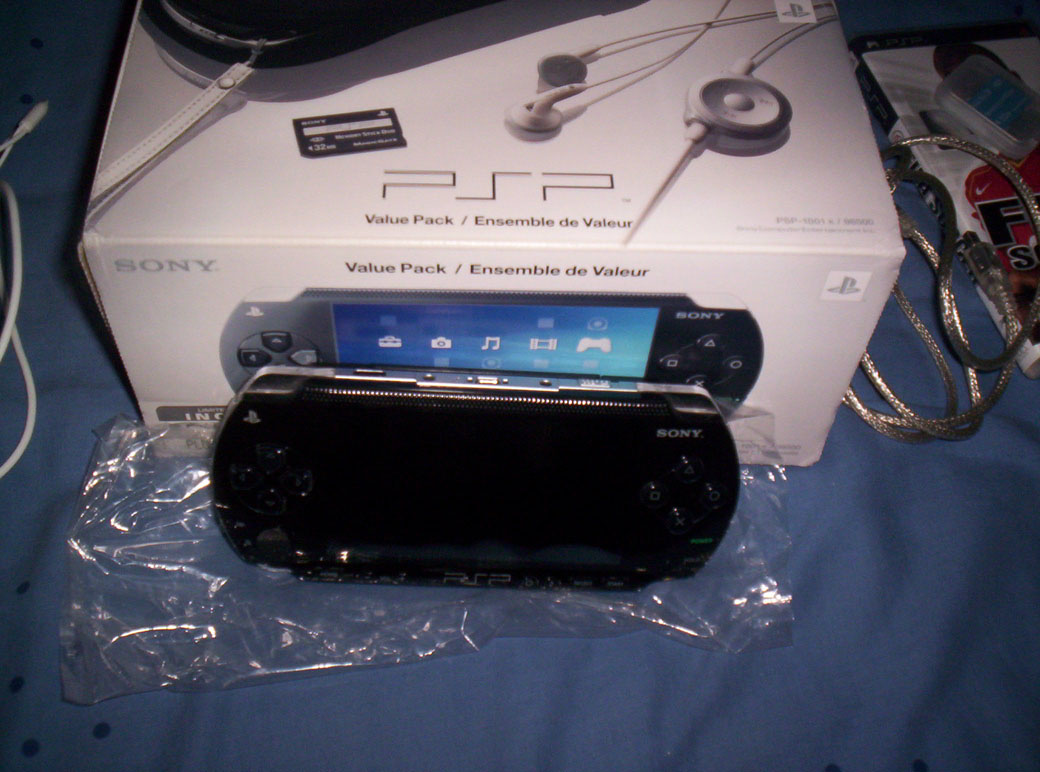 Now I'm longing for Tales of The World, Brave Story and Castlevania The Dracula X Chronicles. I'm probably gonna trade make a trade with another friend and get Tales of The World & Brave Story. And I'll be getting Castlevania as soon as its out. Hopefully it will arrive before the 27th October. (my birthday)
So I took myself the liberty and translated the opening for the game, since the opening is in german. So I gave the movie english subtitles. Hope you like it.
Well thats about all. Going to play some Tales of Eternia now.
So take care everyone! Bye-bee!!!
So I've been pretty busy today. I'm going to make a new fantasy series, as you might or might not know I have made one before together with my friends Elden-Rucidor and Stingdragon. This time I'm going solo. Well perhaps not all solo, I'm going to ask Elden to draw the characters for me. But thats about it. What do I call it then? I have given it the name Luminous Earth. I think it sounds like a cool RPG title. And here is the crappy logo I've made, If someone is good at making logos please contact me.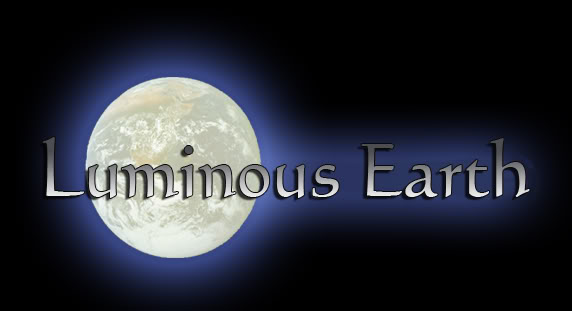 So you've guys might have heard about the game White Knight Story. If not where the hell have you've been?! Just go over to a gaming site ans check it up! It looks like it is going to be a very awesome RPG for the PS3. A must get for my part. So now that I am all hyped about that I made a White Knight Story music video.
White Knight Story – Rival!