My Xenosaga Collection
Här är hela min Xenosaga samling (inte uppdaterad sedan 2012). Det är trist att det inte finns allt för många Xenosaga fans i Sverige, samtidigt förståeligt men det är ändå en skam. Men jag älskar serien väldigt mycket och vill visa mitt stöd för den. Tråkigt att serien är död numera dock, önskar verkligen Bandai Namco kunde återuppliva den med den HD samling. Aja, som tur är får KOS-MOS vara med som cameo i andra spel åtminstone, synd bara att de ska envisas med Version 4
KOS-MOS. Drömmer fortfarande om ett Xenosaga Episode IV… Ahh. Jag vill ha!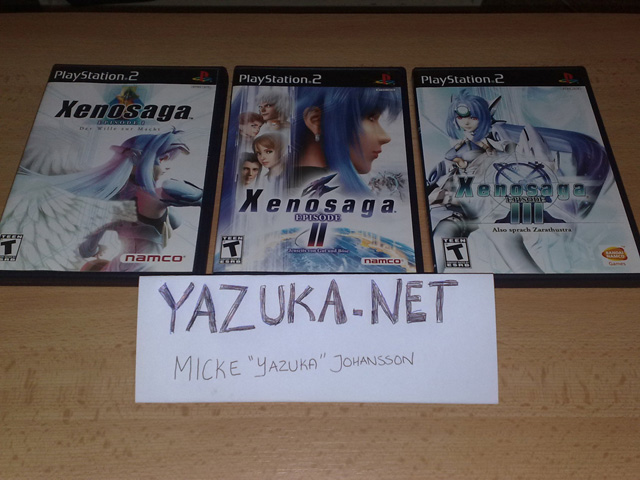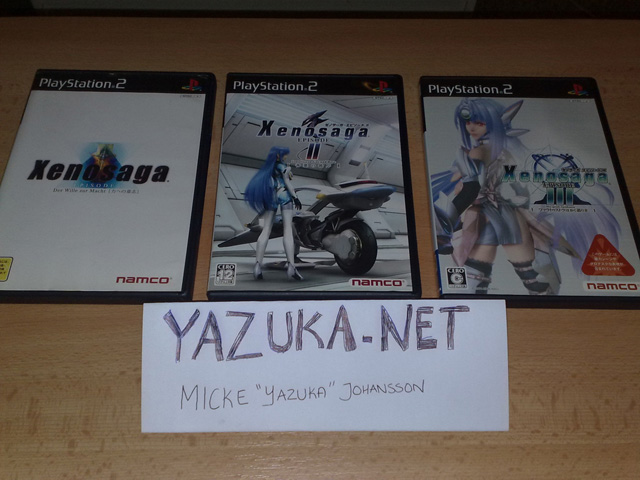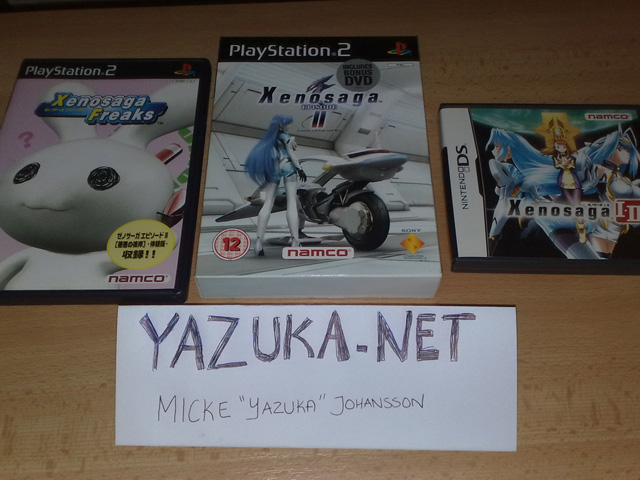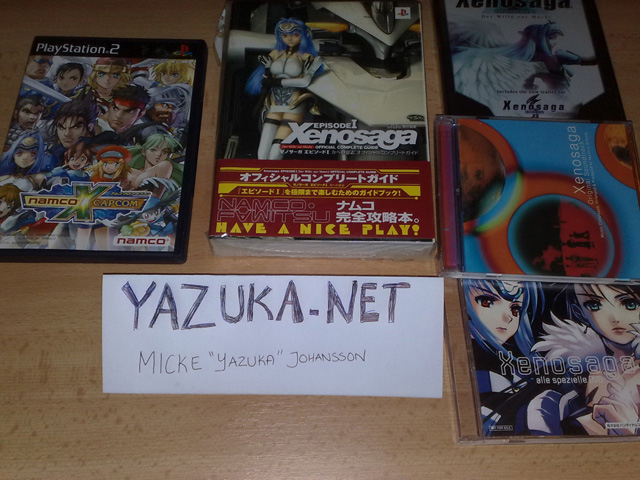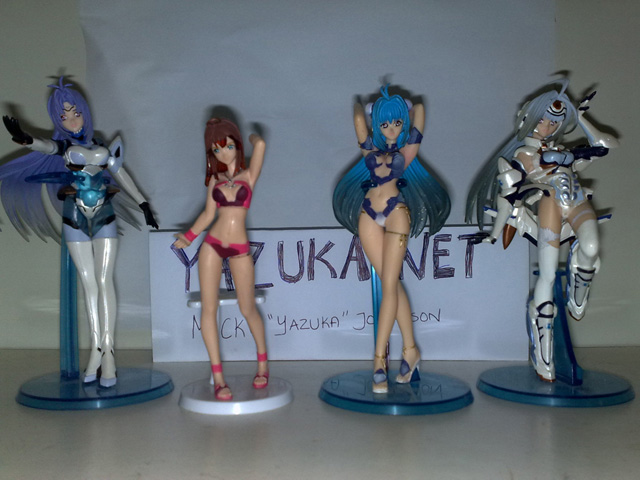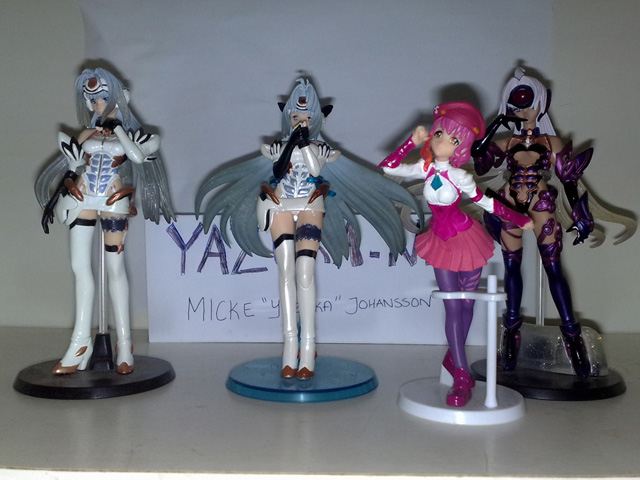 1:a: Xenosaga EP1, Xenosaga EP2, Xenosaga EP3, engelska versioner.
2:a: Xenosaga EP1, Xenosaga EP2, Xenosaga EP3, Japanska versioner.
3:e: Xenosaga Freaks, Xenosaga 2 EU ver, Xenosaga I-II.
4:e: Namco X Capcom, XSI guidebook, XSII bonus DVD, XSI OST, XSIII bonus DVD.
5th: KOS-MOS V2, Shion Ep3 swimsuit, KOS-MOS EP3 swimsuit,
6th: KOS-MOS M-Y, KOS-MOS V1, KOS-MOS cat ears, MOMO EP3 and T-elos.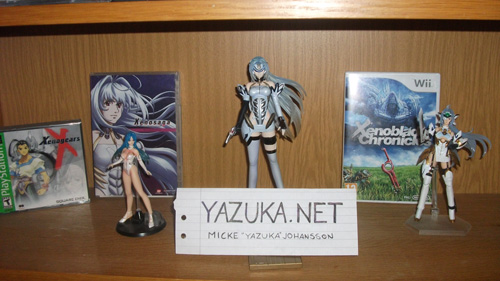 Xenogears, Xenosaga The Animation, KOS-MOS V2 swimsuit,
FIGMA KOS-MOS (har inte denna längre), BOME KOS-MOS och
Xenoblade Chronicles.
Komplett bild på min samling (Stämmer inte idag)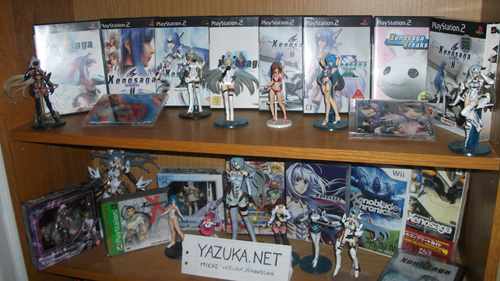 En dag kommer jag uppdatera detta inlägget med de jag äger idag, det har tillkommit några Xeno-saker och några har jag sålt bort. Ska bara ta mig tiden till att uppdatera allt också. Men en vacker dag så skall jag göra det. Det mesta här stämmer annars rätt bra fortfrarande.